COUPLES
Jonathan Scott & Zooey Deschanel Buy 'Dream Home' Together, 'Property Brothers' Star Gushes Over Watching 'The Kids Grow Up Laughing & Adventuring In The Yard'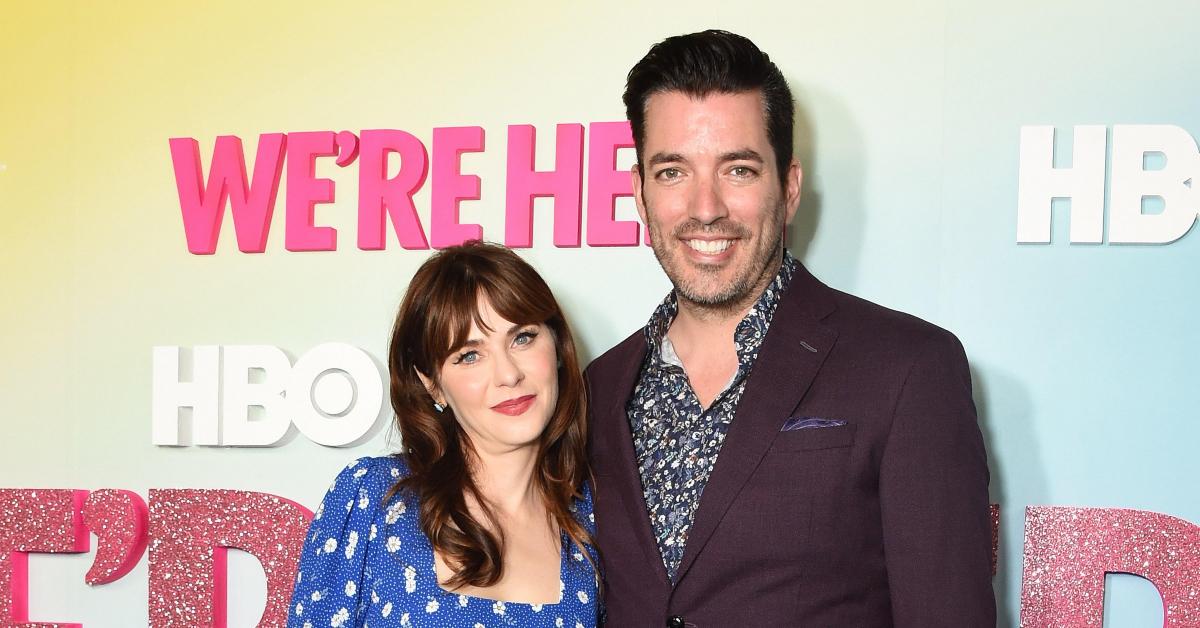 Article continues below advertisement
The Property Brothers star shared in an upcoming issue of Reveal that the happy couple bought a house in Los Angeles last summer and plan to make it their future family home.
Article continues below advertisement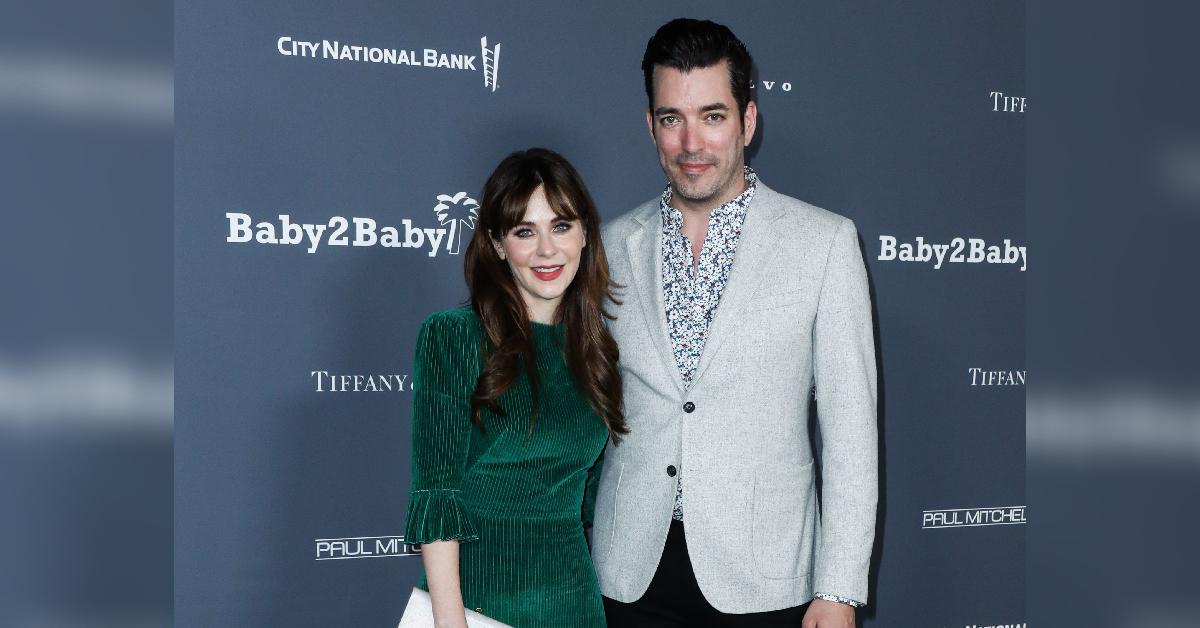 The pair has reportedly been renovating the house for months before they move in with Deschanel's two children, Charlie, 4, and Elsie, 5 — who she shares with her ex-husband, Jacob Pechenik.
Article continues below advertisement
In the magazine's latest issue — which is set to be released on January 7 — Scott explained he and the New Girl alum found their "dream home," after they first began dating in the summer of 2019, according to People.
Article continues below advertisement
As they plan to finish renovating in February 2022, following a series of delays due to the COVID-19 pandemic, the real estate pro named the project as the, "largest residential renovation I have ever done in my career."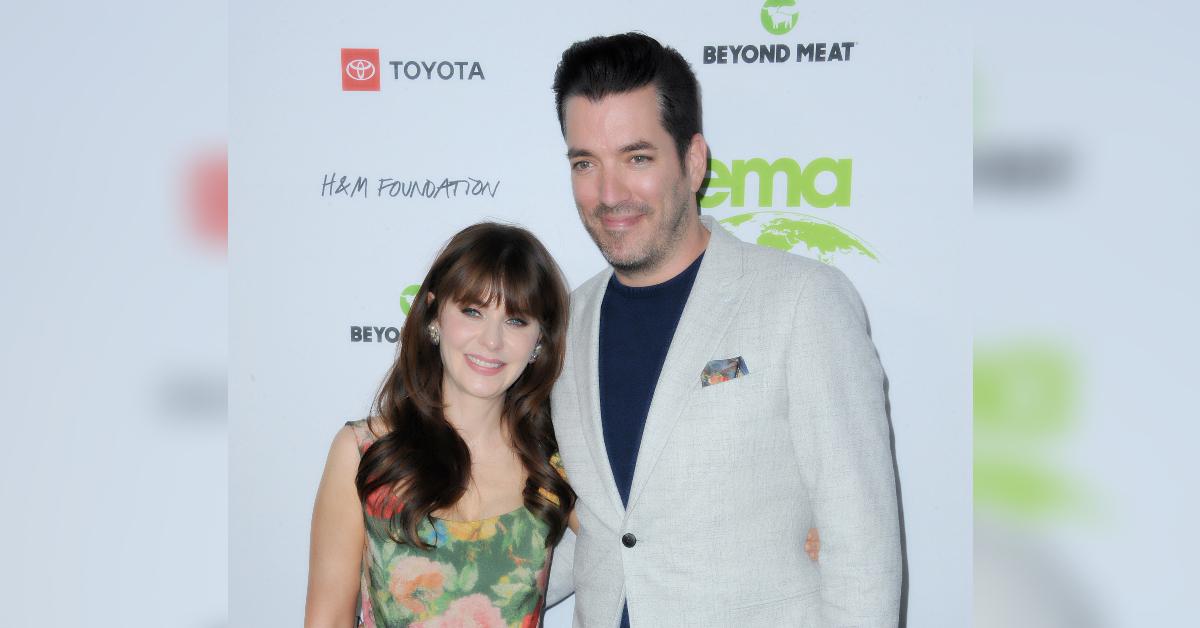 Article continues below advertisement
"We have each other, and we have time — the rest of our lives together in this house. Our house. Our dream home, where we'll see the kids grow up laughing and adventuring in the yard, where we'll play host to friends and family," he told the outlet.
The Canada native also revealed why the couple decided to settle down in Los Angeles, insisting that Deschanel "loves Los Angeles. Like love-loves it."
Article continues below advertisement
"She's a native Angeleno, her parents still live in her childhood home, the whole deal," the handsome hunk explained, per the outlet. "I recall thinking, 'Okay, okay, give me the sales pitch,' skeptically, not thinking of myself as an L.A. guy."
"But the more she showed me her Los Angeles — the parks she went to growing up, the neighborhoods where she made memories with her closest friends — the more I found myself in love with an Angeleno, and with L.A., too," Scott reportedly admitted.
Article continues below advertisement
Scott was eventually won over by the City of Angels after striking gold with a Georgian-style home built in 1938. "As we pulled up the drive, it just seemed…magical," he recalled. "It sat on a little over an acre, and with its lush lawn and massive California sycamores, it looked like a park. Which is why when we first brought the kids by the property, they dubbed it the Park House."
Article continues below advertisement
Scott also boasted about the house's eco-friendly features, including fossil-fuel-free heating and cooling, a solar-paneled roof and a gray water system, "probably making Park House one of the most efficient homes in the country," he speculated.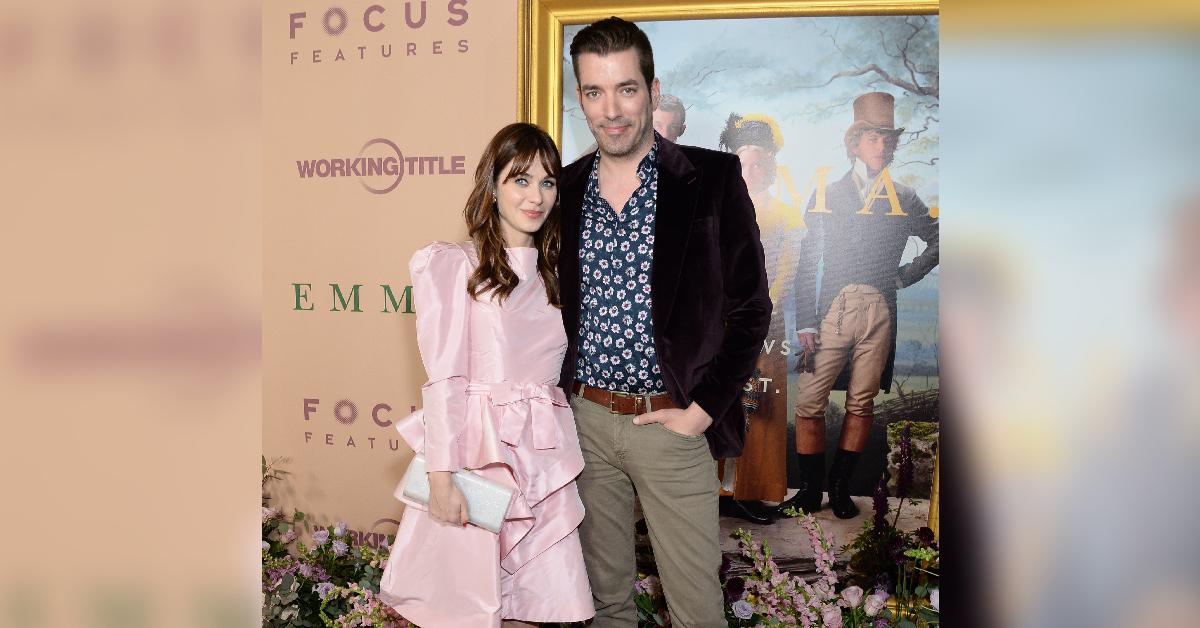 Article continues below advertisement
"I knew what our roles would be ever since Zooey appeared on Celebrity IOU, when I discovered she absolutely loathes demolition. I clearly would be the construction lead and Zooey would be my liaison designer," he reportedly quipped. "As a couple undertaking a massive renovation project, if the most you're disagreeing on is sink placement and recessed lighting, you're probably doing well."
The HGTV star is looking forward to the big reveal in the coming months, explaining that he wants it to be perfect for Deschanel. "I'm sure we'll change a few things once we move in, swap some furniture. But overall, I want it as close to her vision as possible because I know, like her, it will be beautiful, eclectic, and wonderfully unique," he gushed.