NEWS
Turning Heads!
Model Jordyn Woods Announces Partnership With Playboy, Debuts Sultry Photos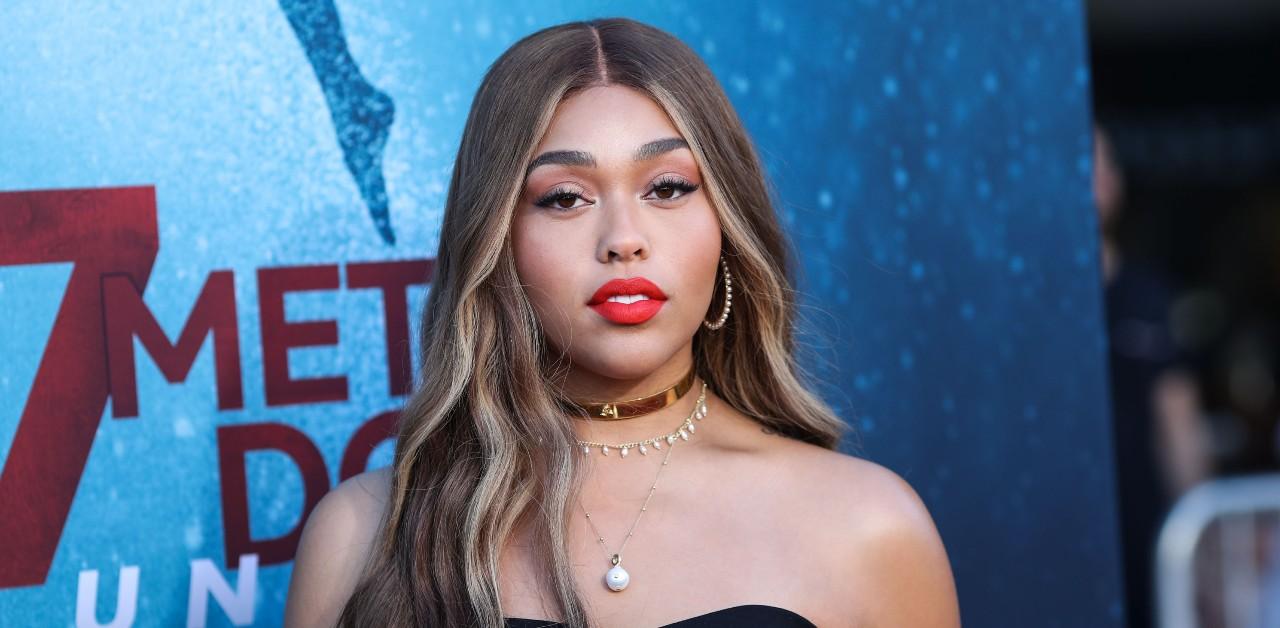 Model Jordyn Woods is doing just fine since being ousted from the Kardashian-Jenner family's inner circle.
The star, who was well known for being Kylie Jenner's BFF, revealed she's scored a gig with the recently rebranded Playboy. "Excited to announce my newest partnership with @playboycenterfold @playboy," she captioned an Instagram that showcased her donning a lacy white bra, white cropped cardigan and frilly white shorts.
Article continues below advertisement
If fans check out her profile on Playboy's website, they'll see three other scantily clad snaps of the star — though they could also just subscribe to her OnlyFans account, which she launched in 2020.
Though some think the adult content website shouldn't allow celebs to make accounts, Woods defended her decision to join.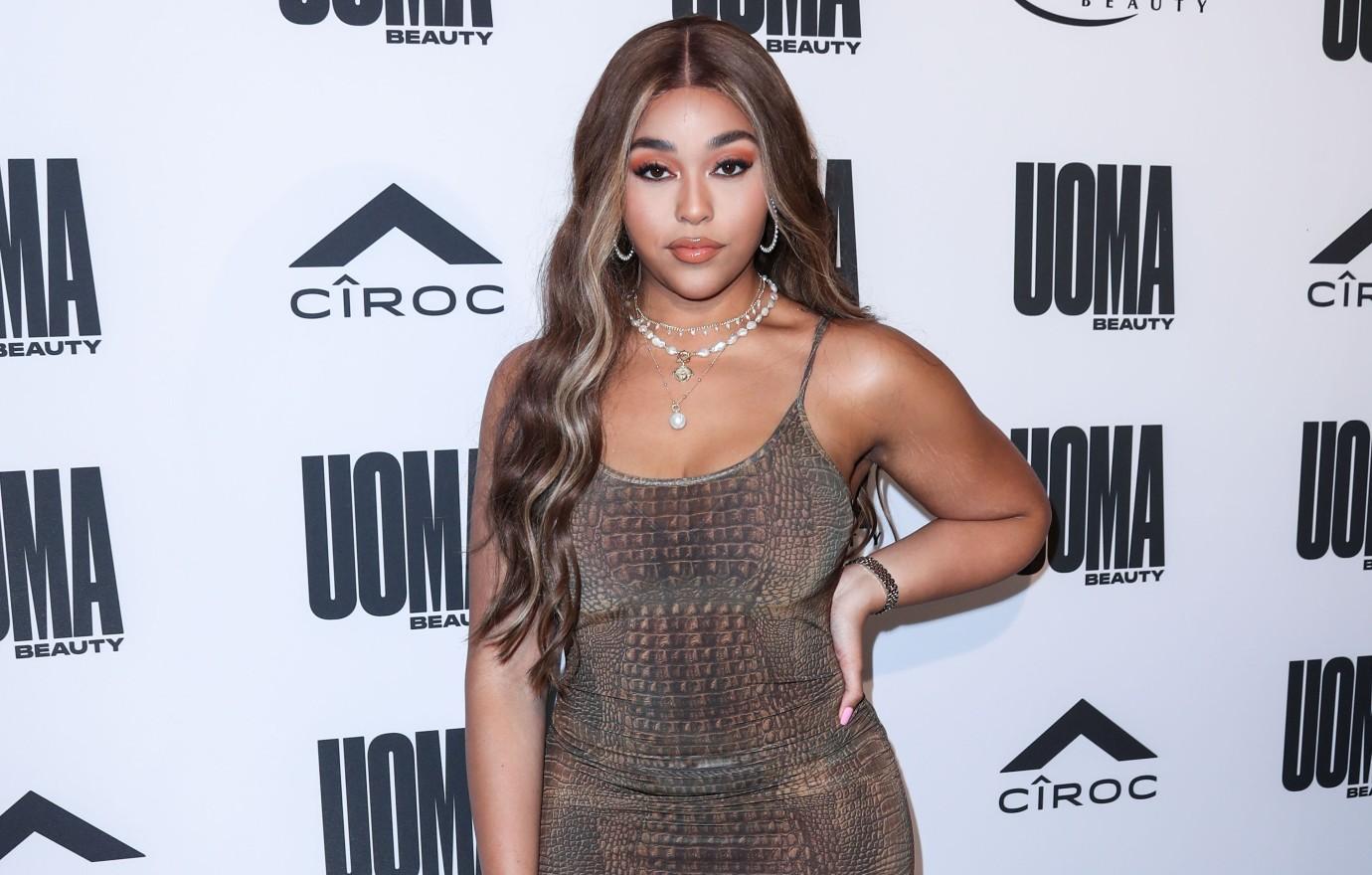 Article continues below advertisement
"I'm not coming on there to take away from anything that sex workers or anyone on the platform already built," the star explained to Complex at the time. "I just felt like the bigger picture is that it can be a space for people to be on there, to not be judged, and to be authentic to ourselves."
CARDI B, BELLA THORNE & MORE! 14 CELEBS WHO HAVE ONLYFANS ACCOUNTS
"We're creating art on here; we're not posting just random selfies," insisted The Masked Singer star. "There's going to be really edgy, iconic photos of me on there, and it felt like OnlyFans was the right platform to launch this project because it's completely different than anything that I've ever done."
Article continues below advertisement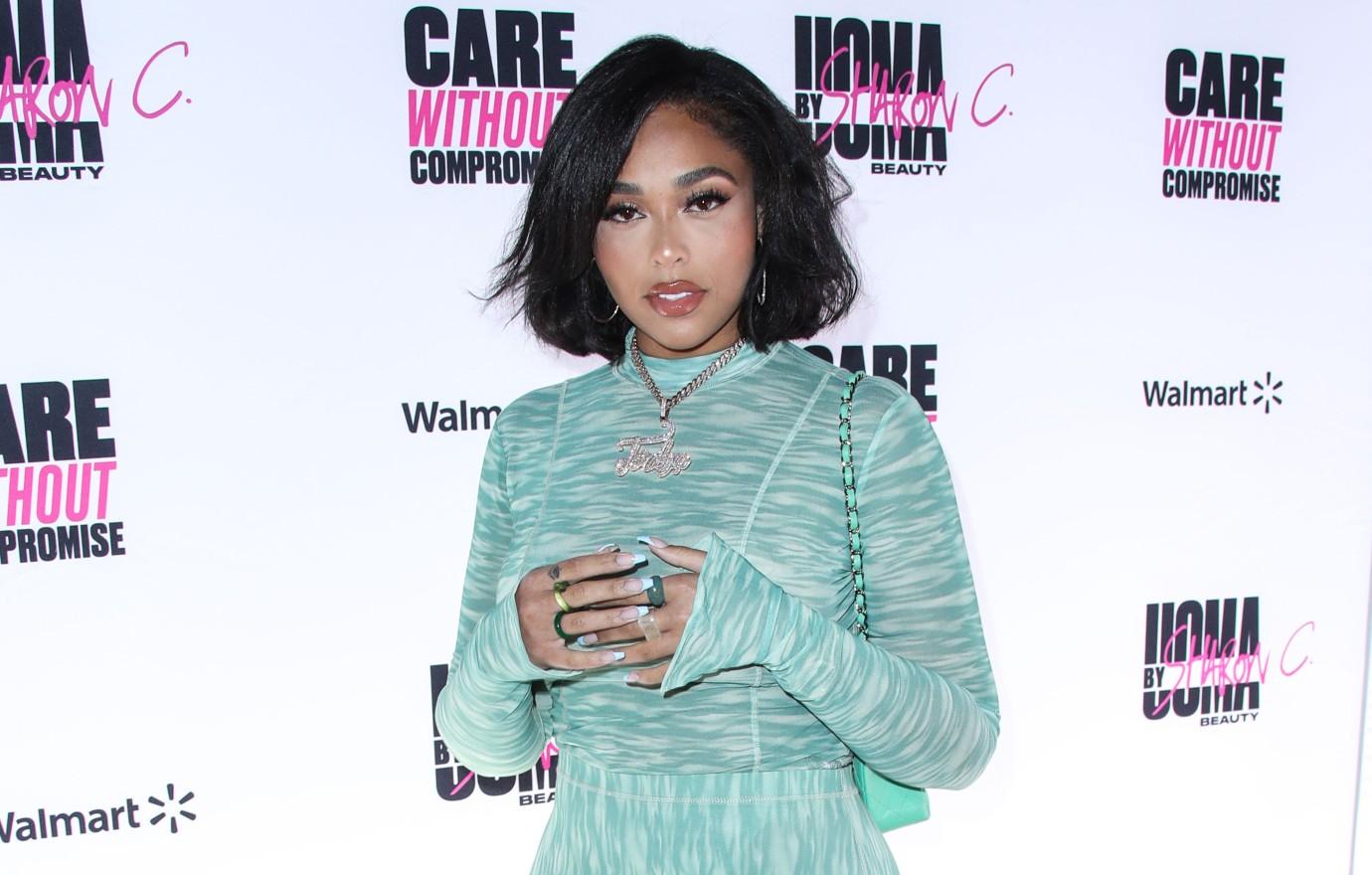 Before her foray into the adult websites, Woods was best known for being Jenner's closest friend — but in 2019, their relationship came to a crashing halt when it was revealed Woods locked lips with Tristan Thompson, who is Khloé Kardashian's on-off beau and baby-daddy.
Article continues below advertisement
After the headline-making incident, Woods moved out Jenner's home, and she quickly became one of the most loathed women in pop culture.
"I remember just sitting in a very dark place ... I just felt like I had no one," she spilled to Natalie Manuel Lee on her YouTube show. "You take everything you think you know for a whole decade, the people you think you know, the life you think you know, everything that you've grown up doing and you take it all away from someone. I didn't even know how to feel."
The Keeping Up With the Kardashians alum added that she takes "accountability" for her actions, but she's since moved past it — even if the reality stars haven't.
"It's easy to beat yourself up over things that you could have done differently. But you can't hold on to what you could have or should have done, you just have to accept what actually happened and then you can let it go," she spilled. "It might take you a month to let it go, it might take you a year to let it go, but you have to start praying to be able to let it go."