COUPLES
Kanye West Had Plans Of Moving With Kim Kardashian To Atlanta Before Their 'Divorce'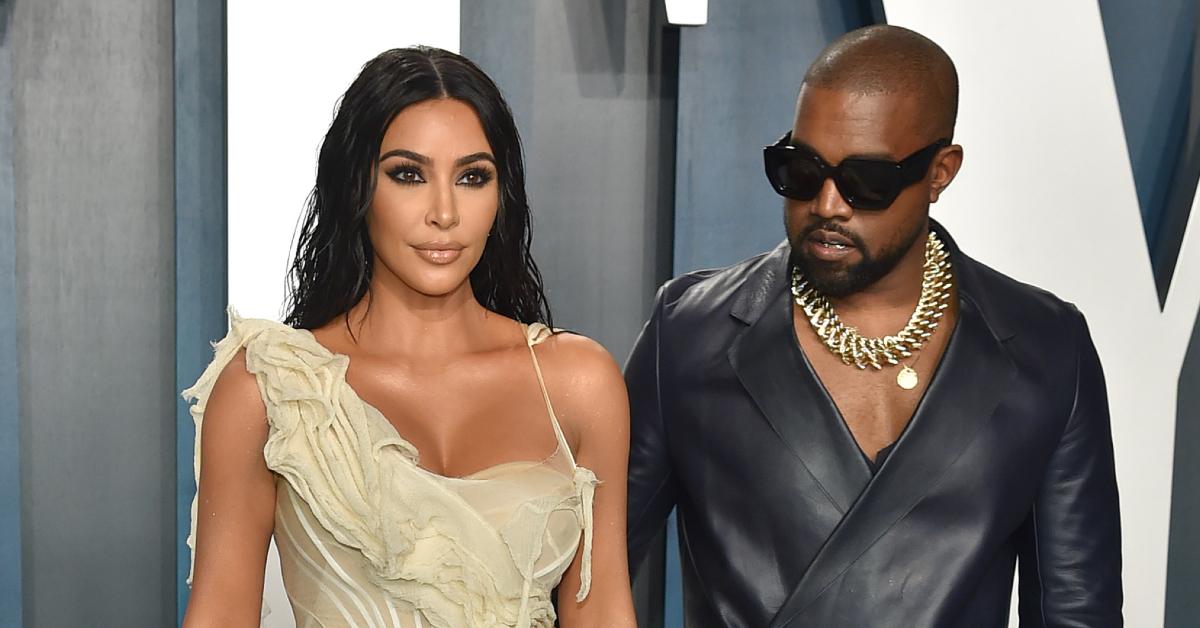 Kanye West was reportedly turned down by his wife Kim Kardashian after he approached her with the idea of leaving Los Angeles and settling down in Atlanta.
According to The Sun, the "Good Life" rapper had been contemplating buying a new home in Georgia, where he's also said to be building a church that's expected to host his ever-so-popular Sunday Service in the near future.
But the reality star was very much against the idea, allegedly stressing that she wasn't going to move her four children, North, Saint, Psalm, and Chicago, away from their family and friends in California.
KRIS JENNER ANNOUNCES NEW HULU SHOW IN WAKE OF 'KEEPING UP WITH THE KARDASHIANS'
Article continues below advertisement
Kardashian has always been very vocal about her kids staying in Los Angeles — mostly because all of their cousins live nearby, and given that the KKW Beauty CEO handles most of her businesses from SoCal, there was no chance she was going to pack her bags and leave everything behind by starting a new life in Atlanta.
"Kanye came to Kim with this plan that the family should all move to Atlanta, where is he in the middle of a project to build a 'church'," the source said.
"He was talking about a new start and a new life and full of plans, but Kim put him straight and said there would be no move to Atlanta for her and the kids, and their future was in LA."
What's more, Kardashian reportedly suggested to her husband that he should make the move by himself, adding fuel to rumours that the pair haven't been on good terms with one another for a while.
Article continues below advertisement
Advising that West move to Atlanta on his own seemed to imply that Kardashian was going to remain in Los Angeles with or without the Grammy winner by her side.
"She even suggested he would be happier, creatively, if he moved there alone. I think that was the final straw for her - she doesn't want to move away from LA - her life is there, her work is there and she wants her children to grow up with their cousins."
REALITY REWIND: THE 10 MOST EXPLOSIVE MOMENTS FROM 'KUWTK'
It was just in September when West's manager Abou 'Bu' Thiam spoke out about his client's upcoming project, telling Rolling Stone, "Kanye is also building a dome now in Atlanta, so he's shifting a portion of his company, Yeezy Enterprises, here."
Not only will the 43-year-old use the space as a religious gathering to host his Sunday Service choir but he also plans on holding his prudential campaign for 2024 there also, with a source adding that the building will hold all of the rallies where West can address the crowds "and do it in his own style."
"He firmly believes this is where the converted supporters will come from," the insider concluded.
Earlier this week, Page Six reported that Kardashian's marriage with West was over. The pair are no longer said to be living together and are believed to be divorcing following a turbulent and rocky 12 months that's seen the pair bicker and feud on endless occasions, especially during the pandemic, when West had spent most his time out in Wyoming while Kardashian remained in L.A. with the kids.