ENTERTAINMENT
Kate Winslet Spills Why She Thought She Was 'Going To Get Fired' From Playing Detective Mare Sheehan In HBO's 'Mare Of Easttown'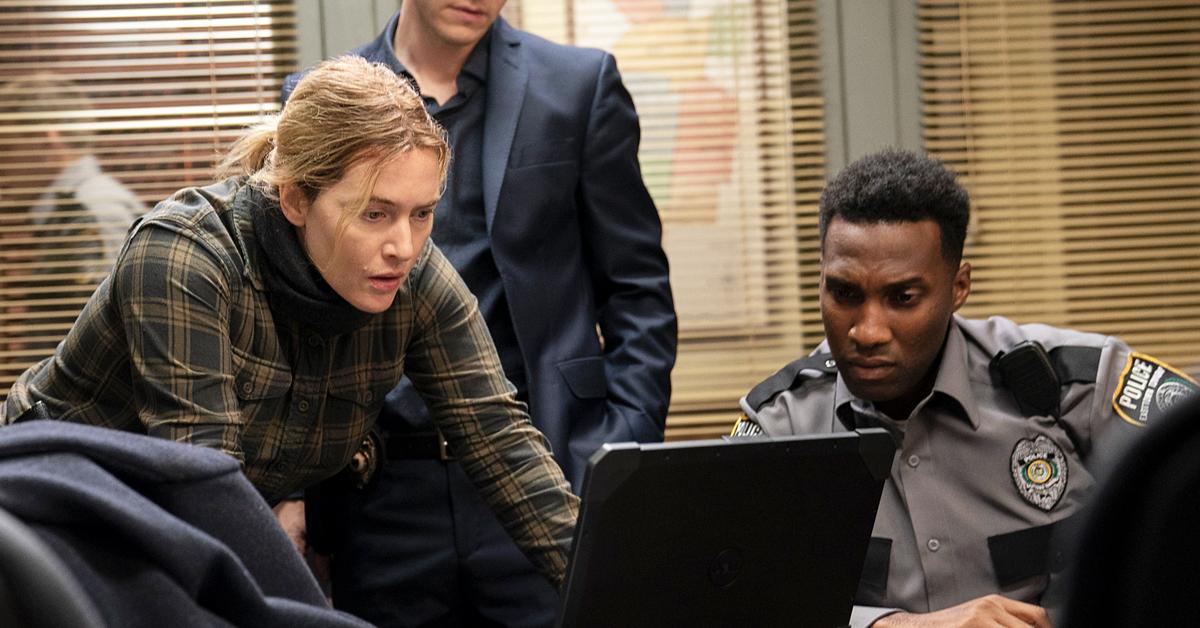 Kate Winslet has done it again. In the riveting new HBO crime drama Mare of Easttown, the British actress is winning raves for her portrayal of Pennsylvania police detective Mare Sheehan, whose close-knit community is rocked by a brutal murder. Complicating matters?
Article continues below advertisement
The single mom is also desperately trying to keep her life from falling apart. Tackling the character, who is by turns sour and guarded, grating and charming, was tough "because she's nothing like me," shares the star. "That's pretty scary, but in a great way, if you're an actor like me who likes to feel terrified and exposed."
The mother-of-three, 45, dishes about the challenges of playing a detective, learning the local lingo and keeping it real onscreen.
Article continues below advertisement
This is your first TV show in 10 years. What drew you to the role?
The story has such a heart to it and is rooted in so much truth. I really felt who Mare was and the world she lives in, and the sense of burdens and responsibility that she carries for lots of reasons to do with her backstory, which intrigued me.
Article continues below advertisement
As a mom, Mare's love for her family must have resonated with you.
One thing I did feel I had in common with Mare and was able to lean on was how much family is her No. 1 priority. She's able to admit to herself that she has failed in a lot of areas and tries desperately to correct those errors and hold everyone as close to her as she can, even if she's a difficult person to live with. But that doesn't change the fact that her love for her family is what bolts her down and drives her in life. That was something I was able to connect with in the midst of all these other things that were so far removed from myself.
So are you saying you don't think you'd be a good detective?
I'd be a f**king lousy detective! I'd be very good at the coffee and the after-beers, definitely. But this character felt a million miles away from me in terms of the job she does. I could never be a detective. I don't have the mental stamina that is required.
Article continues below advertisement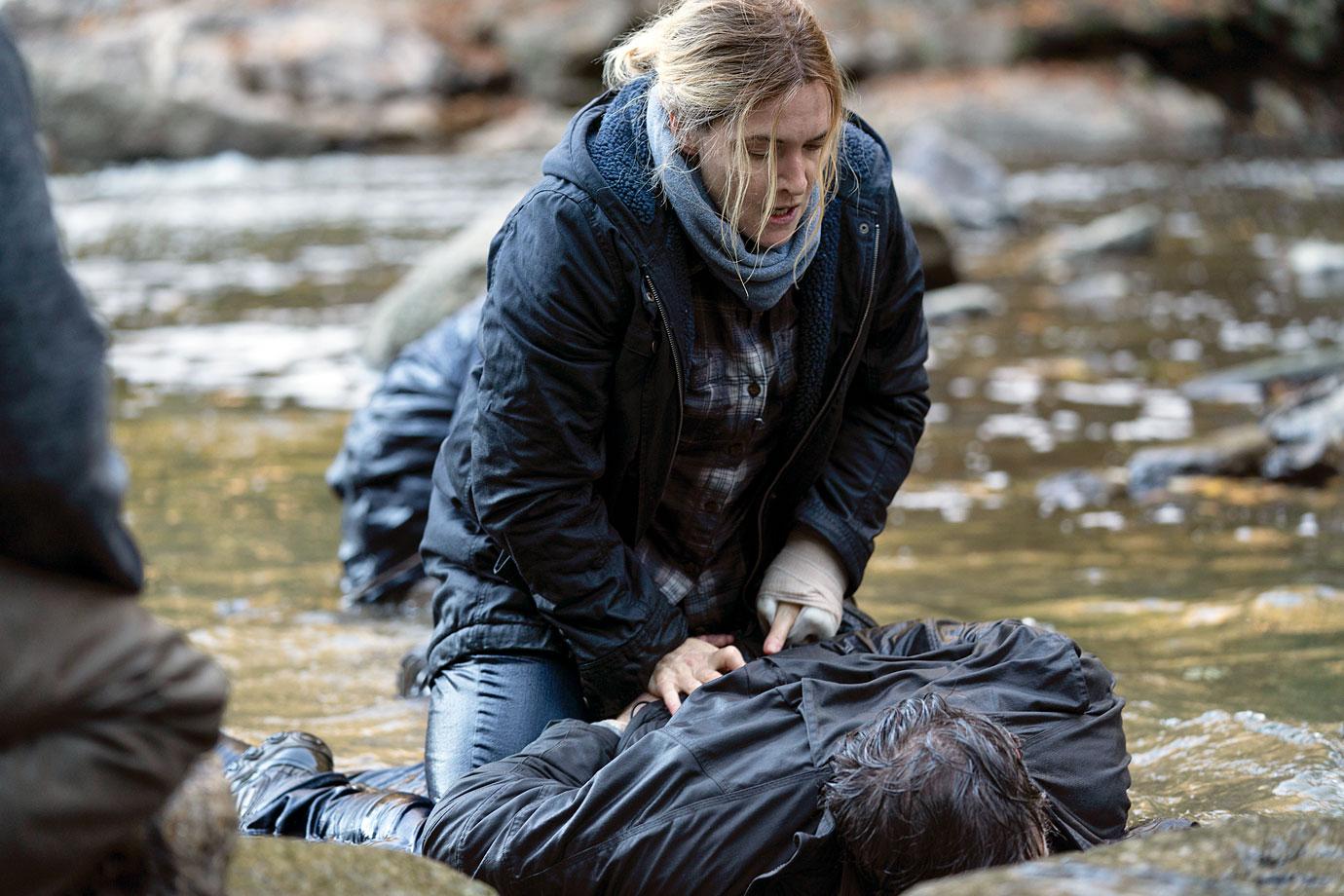 Article continues below advertisement
How did you prepare for the role?
I watched a lot of real crime drama and a lot of YouTube footage. Easttown is a place that really exists, and I spent several months working with the Easttown Police Department driving around in blacked-out vehicles to learn the nuts and bolts and details of the job. People were so incredibly helpful. If anything ever felt fake or phony, they'd tell us, "No, they do that on TV, but that doesn't work," and then they'd correct us. I loved it.
How hard was it nailing down the accent?
Delaware County accent? Honestly, this one drove me completely crazy. Delco was one of only two dialects in my life that actually made me throw things. I was like, "I can't do it! I'm going to get fired!" I dealt with the fear by trying to honestly face it. I spent a long time with a coach and just did the work. Finally, on the last day of the shoot, I was like, "Oh, I think I've nailed this now."
Article continues below advertisement
What do you do if you're given a part that you really don't think you can deliver?
Panic [laughs]. I'll say yes to something and then spend the entire time up to shooting telling myself I can't play this part. "Why did I say yes? Why did they even ask me?" It doesn't matter how long I've been doing this job, you can't rest on your laurels. My dad has always said, "You're only as good as your last gig, babe." And I believe that to this day.
Authenticity is important to you.
There are so many incredible actresses now, you've got to work hard to stay in the game. Audiences can tell if you're lazy or you haven't quite learned your lines properly and you're sort of skirting over the top of it. When it's television, you're going right into somebody's home and entertaining them in their room, so you have to honor that place and you have to deliver.