NEWS
Claudia Conway's 'American Idol' Audition Finally Airs — Watch Kellyanne Conway's Daughter Sing Adele's 'When We Were Young'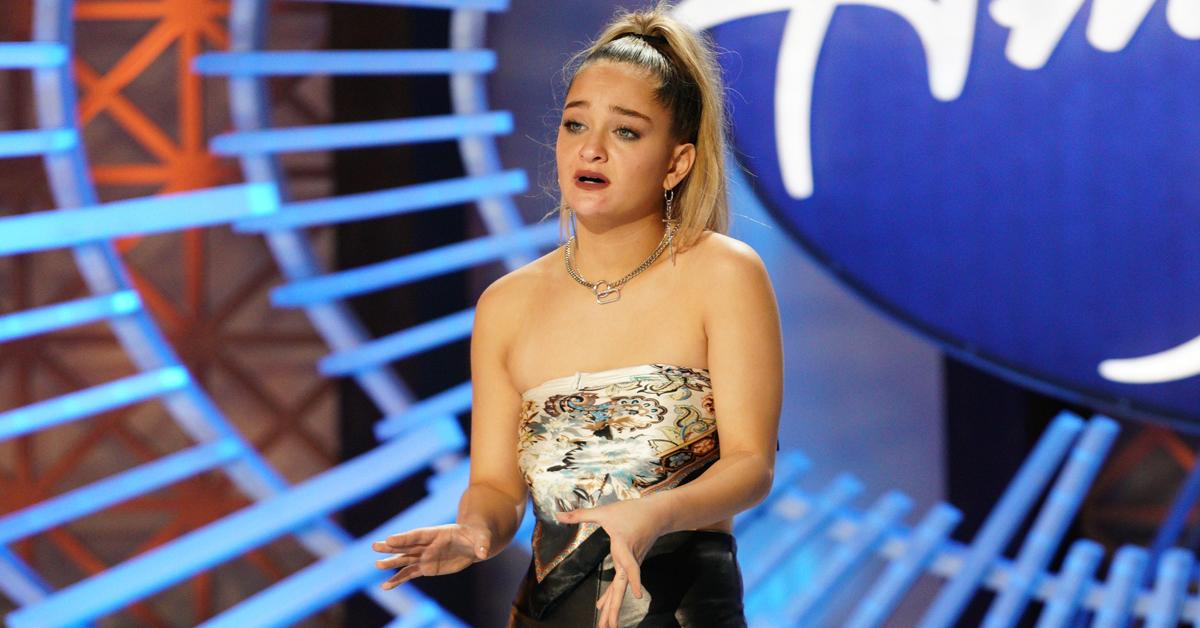 TikTok star turned pop star?
The daughter of former Donald Trump advisor Kellyanne Conway and lawyer George Conway, Claudia, auditioned for the long-running singing show American Idol, which premiered on Sunday, February 14. While she's mostly known for her jaw-dropping TikTok clips — in which she's aired her family's dirty laundry — Claudia is making a new name for herself as a talented young American Idol contestant.
Article continues below advertisement
The 16-year-old told judges Katy Perry, Lionel Richie and Luke Bryan that she prepared "her take" on "Love on the Brain" by Rihanna.
"Love is the answer," Perry responded to Claudia's choice of song. "It is," Claudia added before she began to sing. However, 30 seconds into her audition, the "Daises" crooner told the rising TikToker to stop singing.
"That song, you lost it," the judge stated, to which Claudia replied: "I did, yeah. I was just a little nervous and my shoes are a little..."
Article continues below advertisement
The new mama, 36, cut off Claudia and instructed her to take her shoes off before asking what other song she prepared for her audition. After Claudia shared that she planned to sing "When We Were Young," by Adele, Perry said: "When you sing this next song, think about when you were young. And there's was a sadness there. You lost your youth because you weren't able to experience it on your own without all this noise."
Article continues below advertisement
The clip cut to George, who was listening outside of the audition room, with tears in his eyes. "I couldn't imagine anything that would make her happier than to do this, so... It gets to you," he said while choking up. Her father — who Claudia claimed walked out on the family in a TikTok video last month — appeared to be in full support of her making it onto the hit ABC show.
After her second chance to perform for the judges, Perry decided to let her through to the next round while Bryan said she was too limited in her range. The final decision came down to Richie.
"I think what you're doing right now is stepping forward and announcing who you are," he said. "You chose music. I'm gonna give you a shot at music. It's a yes for me."
Article continues below advertisement
Claudia has made headlines within the past few months for airing out her family drama on TikTok. As OK! recently learned, her mother was under investigation after a topless photo of Claudia was allegedly posted onto Kellyanne's Twitter account.
Despite trying to sell all of her dad's belongings — after George allegedly walked out on the family — and claiming Kellyanne was abusive on the social media platform, Claudia said that she is ready to put her family's past controversy aside and work on her career as a singer.
"The internet can be a very, very dark place," she noted, "But when life is all going down hill, I have my music. Now, I want to get out of the controversy, get out of the drama and let people know that I am a singer and this is what I want to do."