NEWS
Kelly Clarkson's Kids & Former Stepchildren Show Their Support At Her Walk Of Fame Ceremony: Photos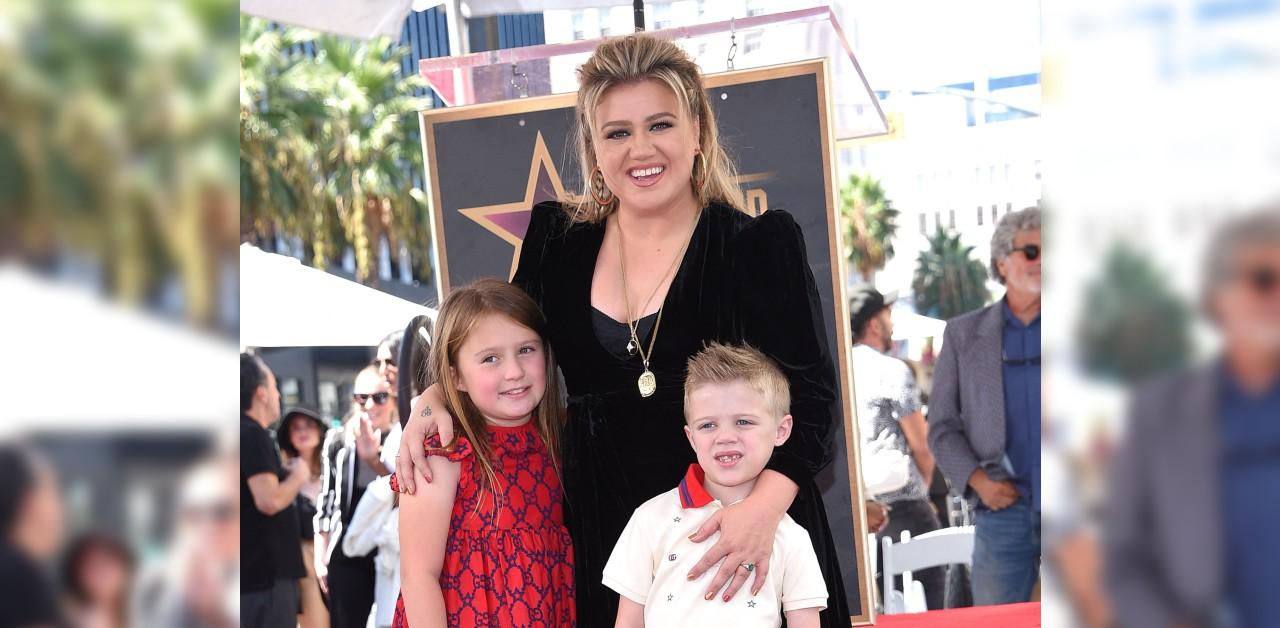 Some people wait a lifetime for a moment like this! On Monday, September 19, Kelly Clarkson received the 2,733rd star on the legendary Hollywood Walk of Fame while surrounded by family, friends and of course, the people who helped shine a light on her talent: American Idol judges Paula Abdul, Randy Jackson and Simon Cowell.
Article continues below advertisement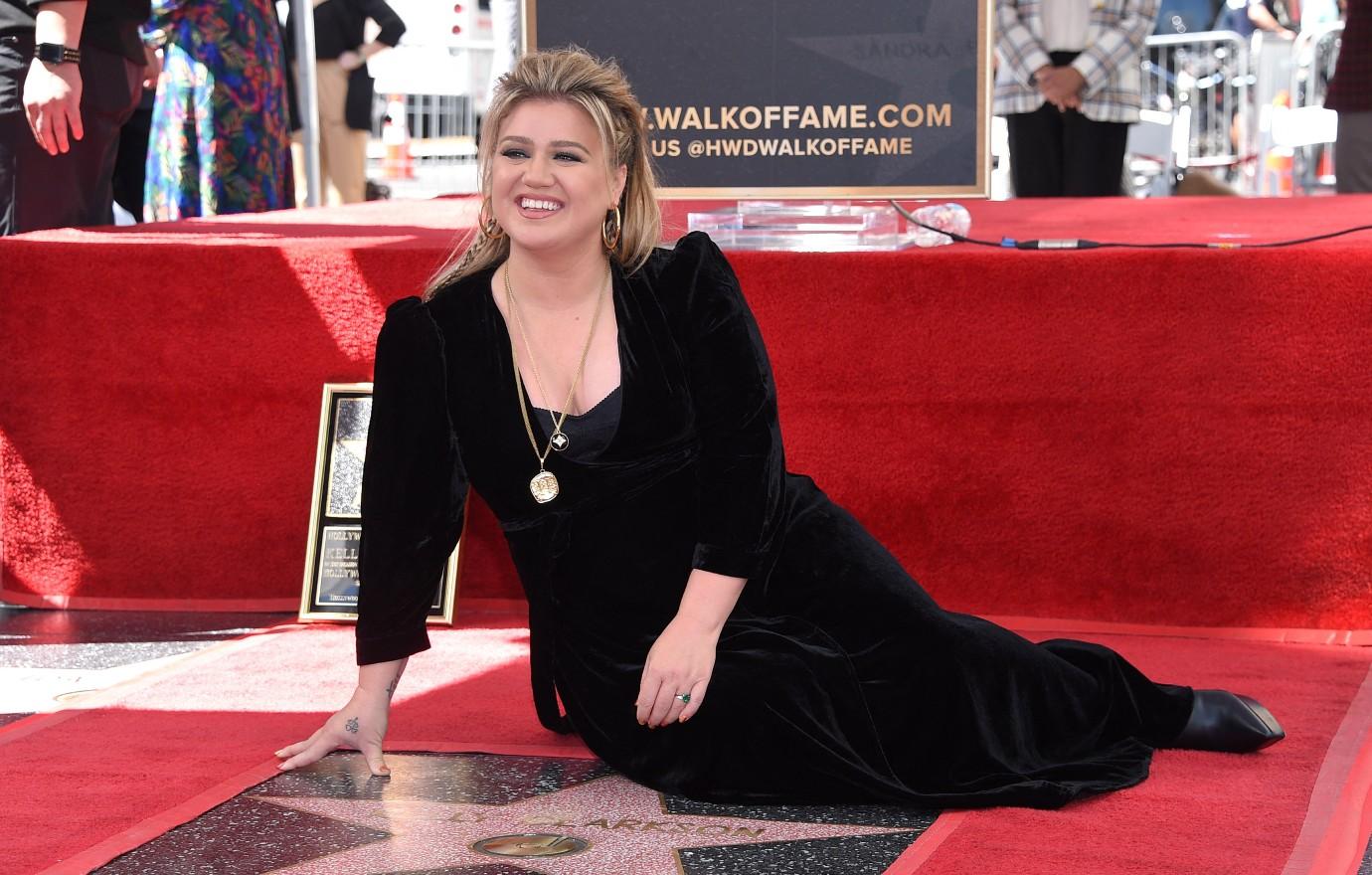 "Thank you so much @NBC, @americanidol, @atlanticrecords, @kellyclarksonshow, @nbcthevoice, @creativeartistsagency, my personal team/crew, my band, my friends and family, and all the fans that came out today at The Walk of Fame ceremony," the "Since U Been Gone" crooner gushed of the honor on Instagram. "It meant so much to have y'all there and it was so cool to celebrate with y'all! Here's to the next 20 years!! By the way, my star is between Harry Potter and Deadpool … I dare anyone to top that!"
Article continues below advertisement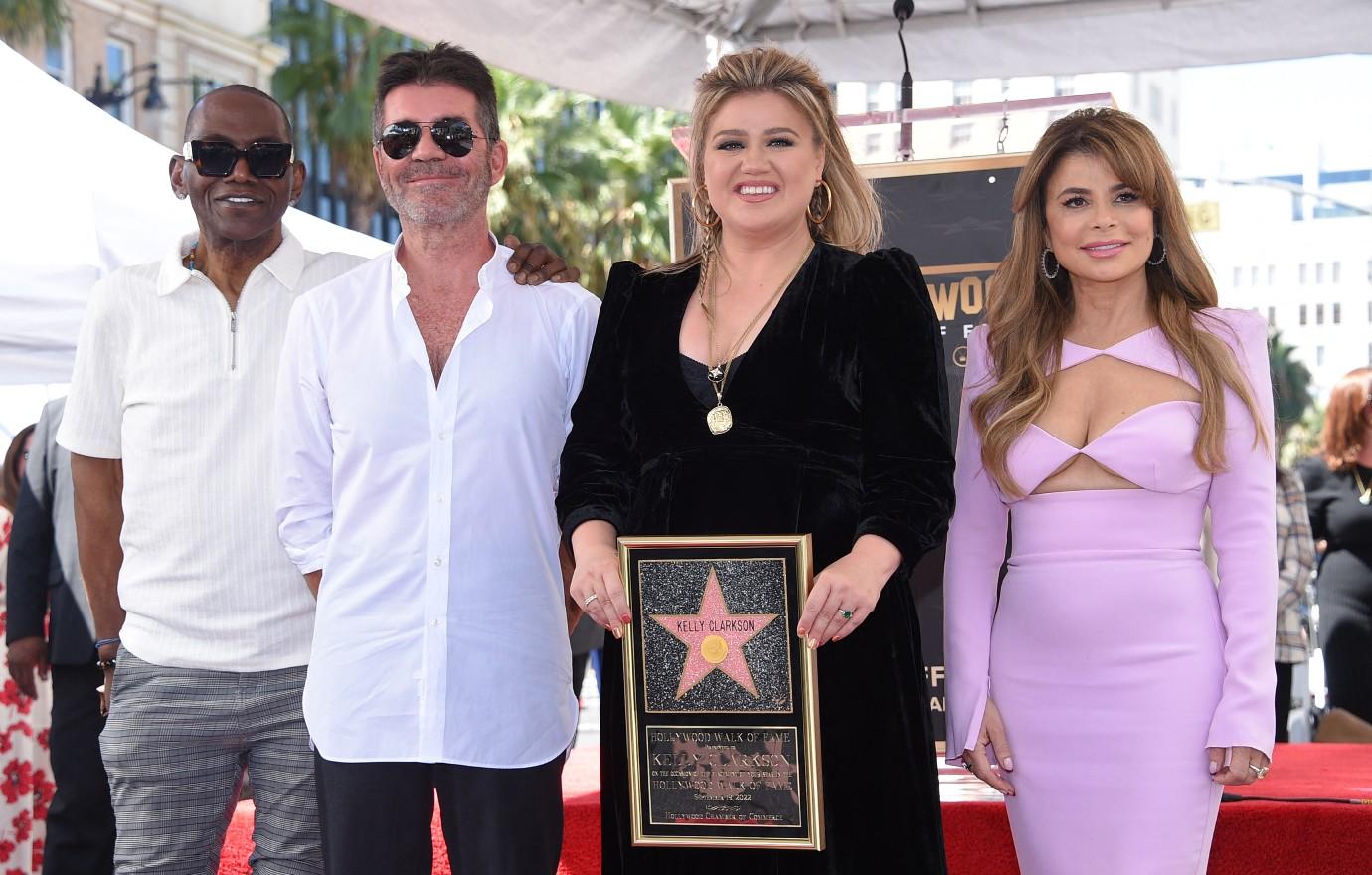 For the special occasion, the talk show host, 40, stepped out in a long black dress, tall black leather boots and gold jewelry. She was joined by her mom Jeanne Taylor, sister Alyssa, her and ex-husband Brandon Blackstock's two kids, River Rose, 8, and Remington Alexander, 6, as well as Blackstock's two kids from a previous marriage, Savannah and Seth.
KELLY CLARKSON SHINES IN AN EFFORTLESSLY BEAUTIFUL ENSEMBLE AT THE 2022 EMMY AWARDS
Her former stepchildren's appearance comes as a bit of a surprise given her and Blackstock's nasty divorce, but clearly, she and the kids have stayed on good terms.
Article continues below advertisement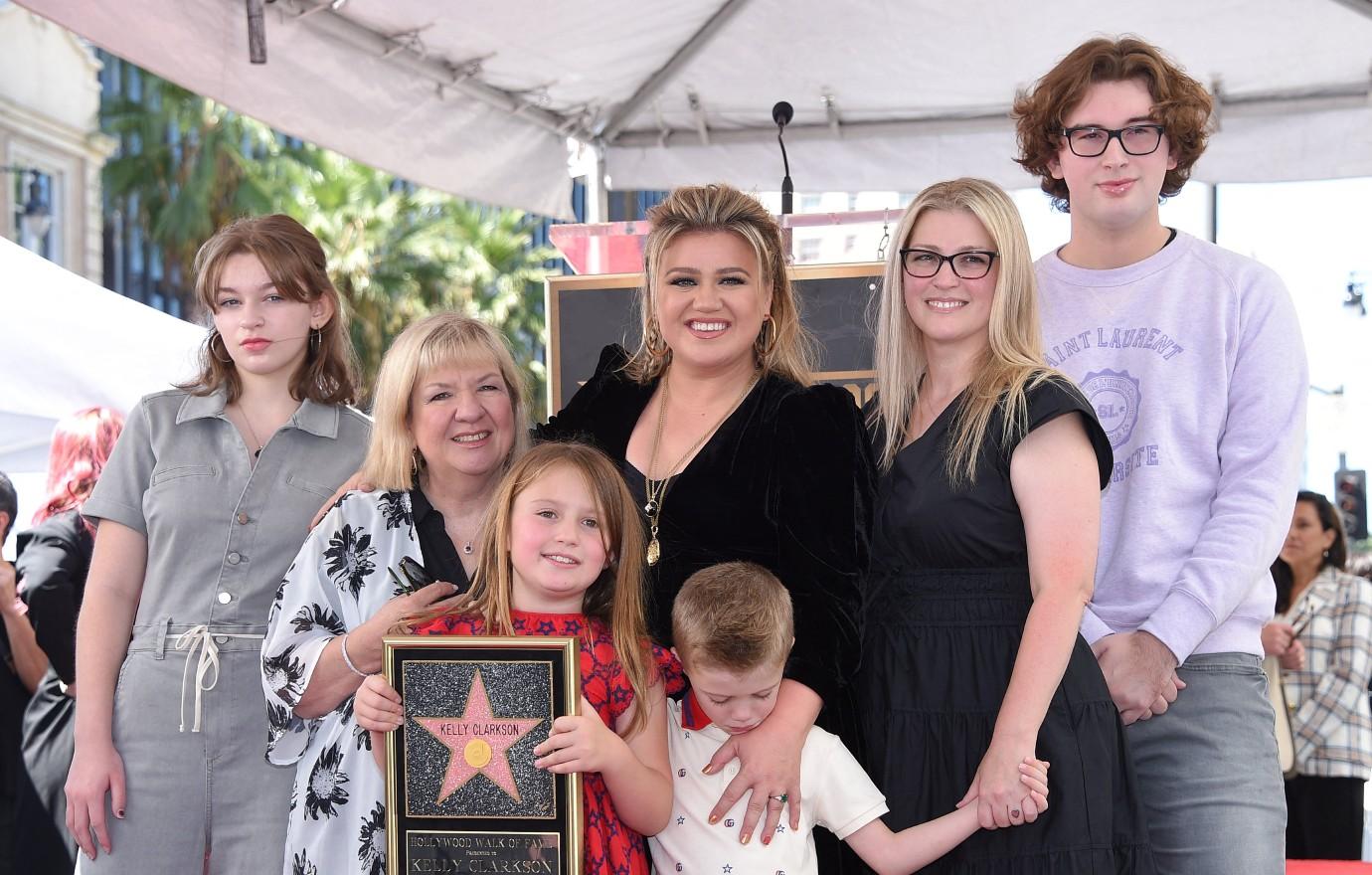 "I feel very lucky and fortunate because I know a lot of talented people that love singing and are amazing at it and writing songs, and even talk show hosts — a lot of people could do that, and I just feel very fortunate that I get the chance," the Texas native gushed in her speech. "There are dreams you didn't know you had and they end up happening and you feel super blessed."
Article continues below advertisement
Ana Martinez, producer of the Hollywood Walk of Fame, called Clarkson an "iconic person in American pop culture," with Cowell, Jackson and Abdul also singing her praises.
"I'm so proud to be here, honored. I changed my flight just so I could be here. I wouldn't miss it for the world," shared Abdul. "Kelly — not only the trajectory of your life has changed, but you helped change the trajectory of everyone's lives."