VIDEOS
6 Of Claudia Conway's 'OMG' TikToks: From Tormenting Her Mother Kellyanne Conway To Spilling The Family Tea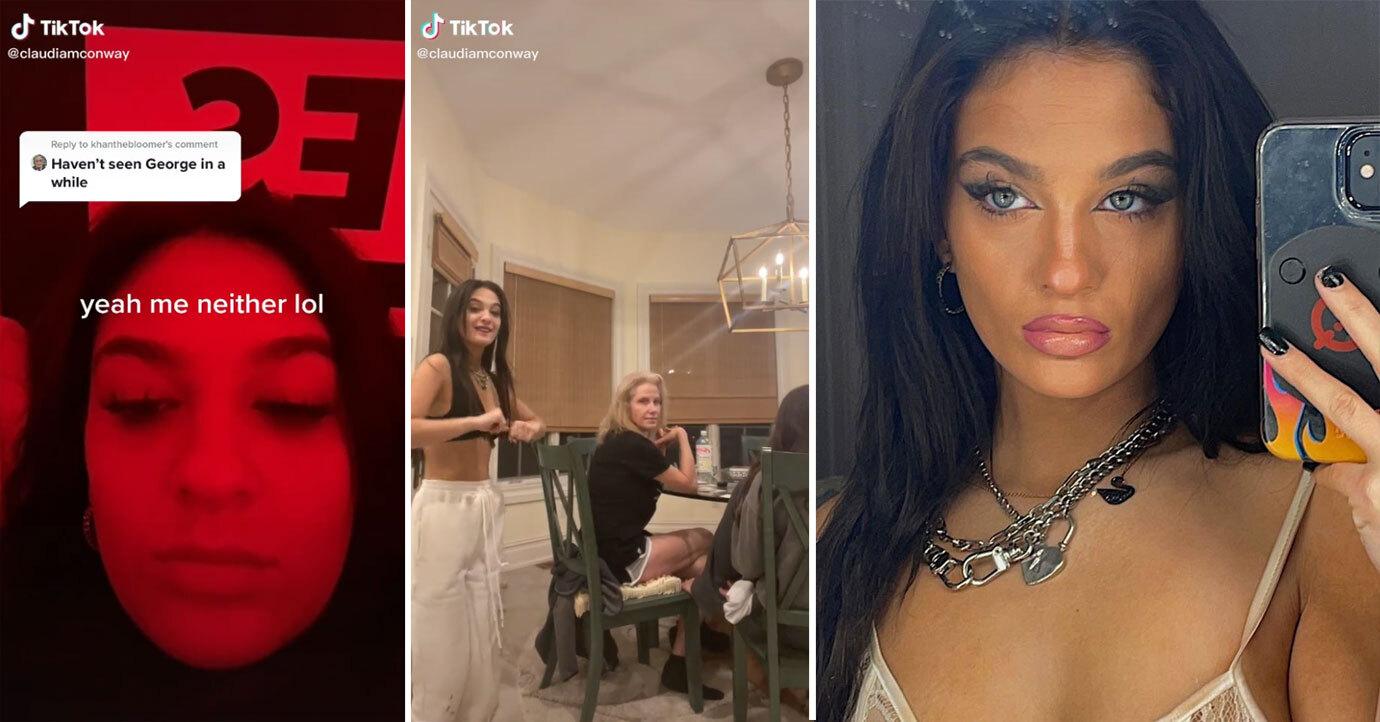 Teenage rebellion or full-fledged resentment?
Kellyanne and George Conway's daughter, Claudia, often takes to TikTok to shamelessly expose the drama in her family's life. From bashing her mother's political views to throwing shade at her father — who, Claudia claimed, walked out on the family — she doesn't hold back when it comes to airing the family's dirty laundry.
Article continues below advertisement
The 16-year-old TikTok star most recently took to the streaming platform to offer up all of her dad's clothing and belongings, after she said "he wants nothing to do with w our family" and is "leaving for good" just days prior.
"Selling all my dads sh*t on eBay hurry up everything going fast," she wrote on the video of herself in George's closet on Monday, January 11.
Claudia doesn't appear to be a big fan of her mother or her support of the President either. Apart from calling Donald Trump "our idiot f**king president piece of sh*t," she's also made fun of her "trump ass kissing, catholic family" multiple times.
Scroll through to see Claudia's most outrageous TikTok videos.
Article continues below advertisement
Claudia showed off her dad's walk-in closet while offering up his jul pod collection, which consisted of mint, menthol and tobacco pods.
The controversial TikToker explained George "walked into my room, gave me a charger, said goodbye, left without saying anything else to my little sister," via her comment section on the day he apparently left their family.
Article continues below advertisement
Claudia danced along to the Trump diss track with lyrics: "Well, Joe Biden is my president it's time to get crunk, so I guess that I'll just piss on Donald Trump," while Kellyanne was in the background. Her unamused mother quickly got out of the frame once the tune started to play.
Claudia poked fun at one of her older posts after she and Kellyanne tested positive for COVID-19. Kellyanne revealed her positive test result just hours after Trump shared that he contracted the virus on October 2.
Article continues below advertisement
Claudia often and shamelessly shares her anti-Trump views via the social media platform.
Trump's former advisor announced she would be stepping down from her position to focus on her family. However, Claudia — who claimed Kellyanne's job "ruined her life" — has still said multiple times that she wants to be emancipated.