NEWS
Geraldo Rivera Turns On Longtime Friend President Donald Trump, Says There Is Blood On His Hands From Capitol Killings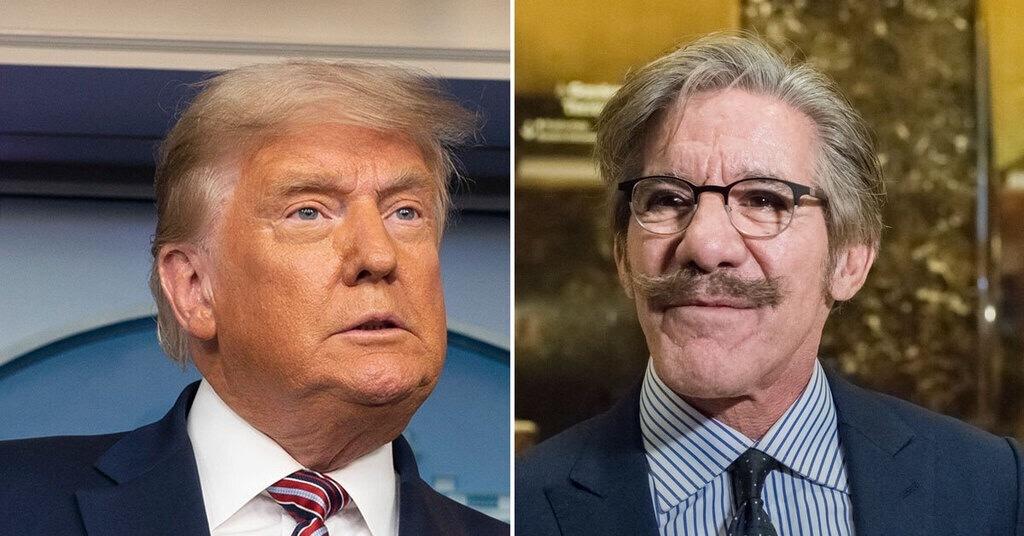 President Donald Trump watched overnight as Geraldo Rivera — one of his earliest and most vocal supporters - became the latest in a long line of former acolytes to denounce his role in last week's deadly attempted coup inside the Capitol that killed five. Rivera said on Twitter that his good friend "bears responsibility for the bloodshed" and "lit the fuse" that motivated the angry mob.
Article continues below advertisement
"A loyal friend, hounded without mercy by Democrats intent on destroying him from Day 1..Then he lost the election," Rivera wrote on Twitter. "It made him crazy or revealed a dysfunction I had refused to see. He then unleashed a mob to make war on their own government. 5 to their doom. @LizCheney is right."
Article continues below advertisement
Cheney, the third-ranking Republican in the House of Representatives, did not hold back when sharing her thoughts on both President Trump and the attempted coup on Tuesday. "On January 6, 2021 a violent mob attacked the United States Capitol to obstruct the process of our democracy and stop the counting of presidential electoral votes. This insurrection caused injury, death and destruction in the most sacred space in our Republic," stated Cheney.
WAS JAMIROQUAI'S JAY KAY AT THE U.S. CAPITOL RIOT IN WASHINGTON? SEE THE PHOTOS
"Much more will become clear in coming days and weeks, but what we know now is enough. The President of the United States summoned this mob, assembled the mob, and lit the flame of this attack. Everything that followed was his doing. None of this would have happened without the President. The President could have immediately and forcefully intervened to stop the violence. He did not."
Article continues below advertisement
Cheney then stated she would be voting to impeach President Trump, adding: "There has never been a greater betrayal by a President of the United States of his office and his oath to the Constitution."
Article continues below advertisement
President Trump could not respond to these comments in real time like he normally does because he is banned from Twitter.