COUPLES
A Twisted Web: Khloé Kardashian Reportedly Knew Tristan Thompson & Lamar Odom's Ex Sabrina Parr Hooked Up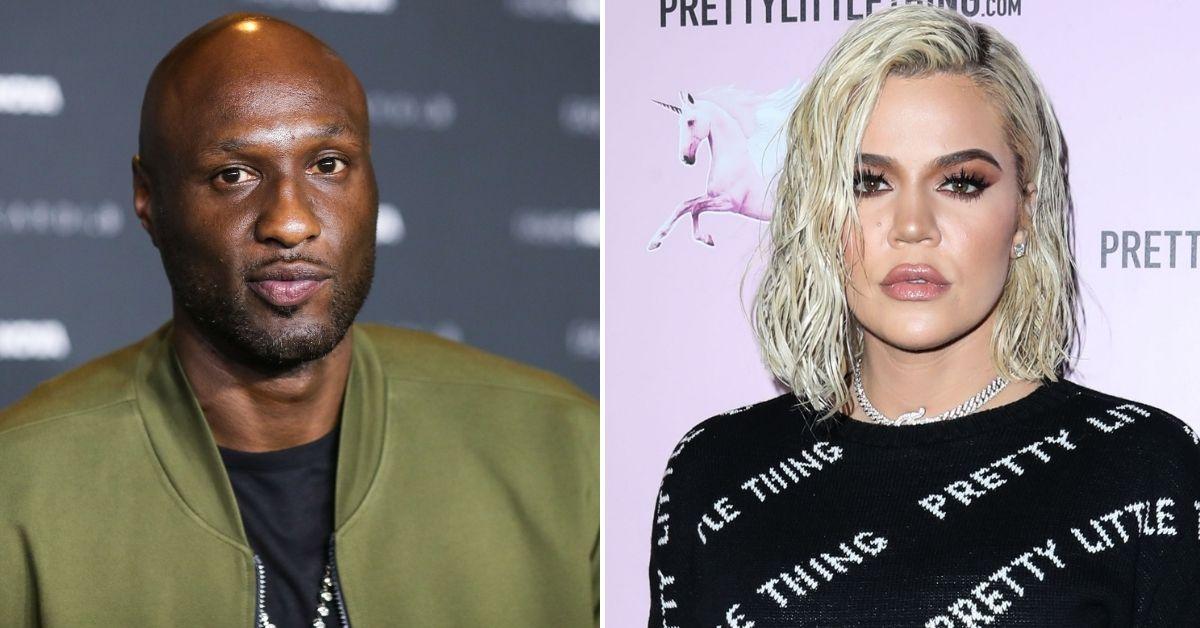 Article continues below advertisement
Odom told Williams on Thursday, February 11, that Parr had slept with his "ex-wife's significant other."
Article continues below advertisement
"Shes a hurt woman," Odom said of Parr. "She has a lot of problems that I don't think any one of us could help her with. She probably needs therapy."
Odom also branded his ex a "decrepit reptilian type of woman," which prompted Williams to say Odom was better than that.
Article continues below advertisement
The former NBA player also admitted that he cheated on Parr, but "there was some things that always made me look at her out the corner of my eye."
"Who? French [Montana]?" Williams asked.
"Come on Wendy you could put that together. I don't say names if I don't have to," the 41-year-old replied.
"Tristan?" the host asked, which Odom seemingly confirmed by raising his eyebrow.
Article continues below advertisement
"Khloé, sorry," Williams said (Kardashian is reportedly trying to have another baby with Thompson and has "forgiven" him).
Despite the drama, Kardashian was reportedly unbothered by the interview, as Thompson and Parr's relationship apparently wasn't a secret. Sources said that Thompson told Kardashian about his past with Parr when Odom went public with the relationship.
Article continues below advertisement
Thompson and Parr reportedly hooked up almost a decade ago when he was 20-year-old and playing for the Cleveland Cavaliers, which is Parr's hometown team.
Article continues below advertisement
"Y'all know I'm honest and transparent so I have to be the first to let you guys know that I am no longer engaged to Lamar," Parr wrote when they split in November 2020. "This has been a difficult decision for me to make but it is the best for myself and my children.
"Lamar has some things that he alone has to work through," she explained. "I love him dearly but I am no longer able to be by his side while he seeks the help he so desperately needs."
Article continues below advertisement
"Being in quarantine with [True], I felt bad. She had no friends, she had nobody, because they were isolated from each other. True is getting older. I just feel like it's now time to have another kid," Kardashian told Thompson in a promo for the final season of Keeping up with the Kardashians.
"Yup, that's what I like to hear," the 29-year-old replied.
"I've always wanted four kids. I have Prince and True. Two down, two more to go," he added as he shares son, Prince, 4, with ex Jordan Craig.