Standing By Her Man! Khloé Kardashian & Tristan Thompson Still Want 'Sibling For True' Following Paternity Accuser Legal Drama
Keeping Up With all of Tristan Thompson's alleged flings and baby mamas can be exhausting. And now, according to a source, he and girlfriend Khloé Kardashian are planning to welcome their second child together despite the recent drama with the NBA star's paternity accuser.
Article continues below advertisement
As OK! reported, Kimberly Alexander accused Thompson of being her child's father despite him already taking one paternity test that proved he was not. She has since taken to social media to drag Thompson and Kardashian's name through the mud. During her online tirade earlier this week, she insisted that Thompson take another DNA test because Kardashian's famous family obviously tampered with the first.
While the drama plays out on social media, an insider noted things have been tense between the KUWTK star and Boston Celtics player. However, Kardashian and Thompson — who share three-year-old daughter True — "are still very much a couple and Khloé is standing by Tristan," the source confirmed.
Article continues below advertisement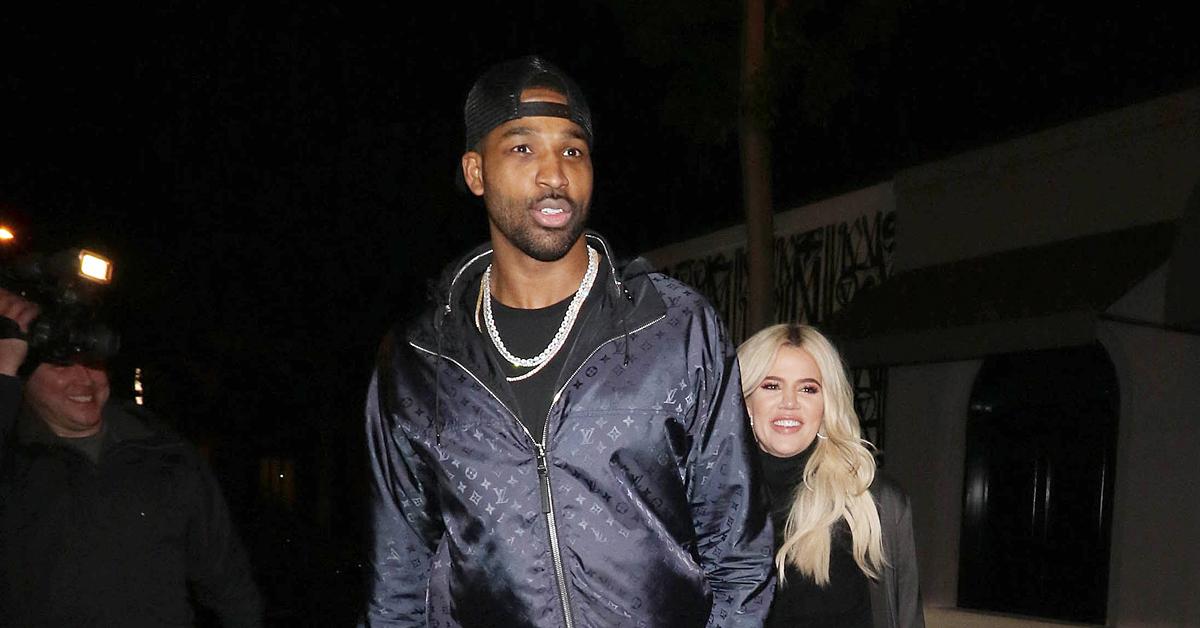 Article continues below advertisement
Rather than worrying about the two scandals Thompson is currently wrapped up in — Instagram model Sydney Chase claimed in April that she had a sexual relationship with the athlete after he reconciled with Kardashian last summer— the couple is focused on expanding their family so they can have a "sibling for True," the insider said. "They are hoping to give True a baby brother, but ultimately want a healthy baby."
However, as the on-again-off-again couple make plans for the future, they can't ignore Alexander's claim that Thompson is her baby daddy. "Khloé obviously gets upset when rumors are spread about Tristan being unfaithful, but the dust has settled a bit and they are still together," the insider told E! News, adding that the mother-of-one believes Thompson was "faithful" to her.
Article continues below advertisement
News of Kardashian and Thompson's plan for their family comes after Alexander admitted she faked an Instagram direct message from Kardashian about the handsome hunk's alleged love child. After coming clean about her fabricated post on Instagram, Alexander doubled down on her claim that Thompson fathered her child.
Article continues below advertisement
In light of Alexander blasting the lovebirds on social media, Kardashian's lawyer reportedly sent her a cease-and-desist letter. The latest legal threat comes one year after the couple's lawyer, Marty Singer, sent Alexander one last May. Singer claimed the NBA star took a paternity test at a reputable lab that both parties approved of. Despite the results, Alexander continues to trash Thompson and claim he is her baby daddy.
It seems Kardashian and Thompson really can't catch a break, as they're also dealing with Chase, who claimed she hooked up with Thompson multiple times because he allegedly told her he was single. Chase insisted she had dirty text messages from the athlete and discussed their alleged intimate moments together on multiple social media platforms.
Thompson's lawyer, Singer, has since sent Chase a legal threat, telling her to show these so-called text messages or keep quiet.