It's War! Tristan Thompson Calls Alleged Side Chick A 'Liar' — But Sydney Chase Insists He's Just Trying To 'Tarnish' Her Name
Tristan Thompson's alleged side chick, Sydney Chase, is not backing down after the NBA star's legal team claimed they sent her a cease-and-desist order — in fact, she's coming back at Thompson with guns blazing.
Article continues below advertisement
Days after she dropped the bombshell cheating allegation during her appearance on Adam22's "No Jumper" podcast, which aired April 22, Chase claimed in a TikTok video that Thompson reached out to her twice since finding out about the interview.
Article continues below advertisement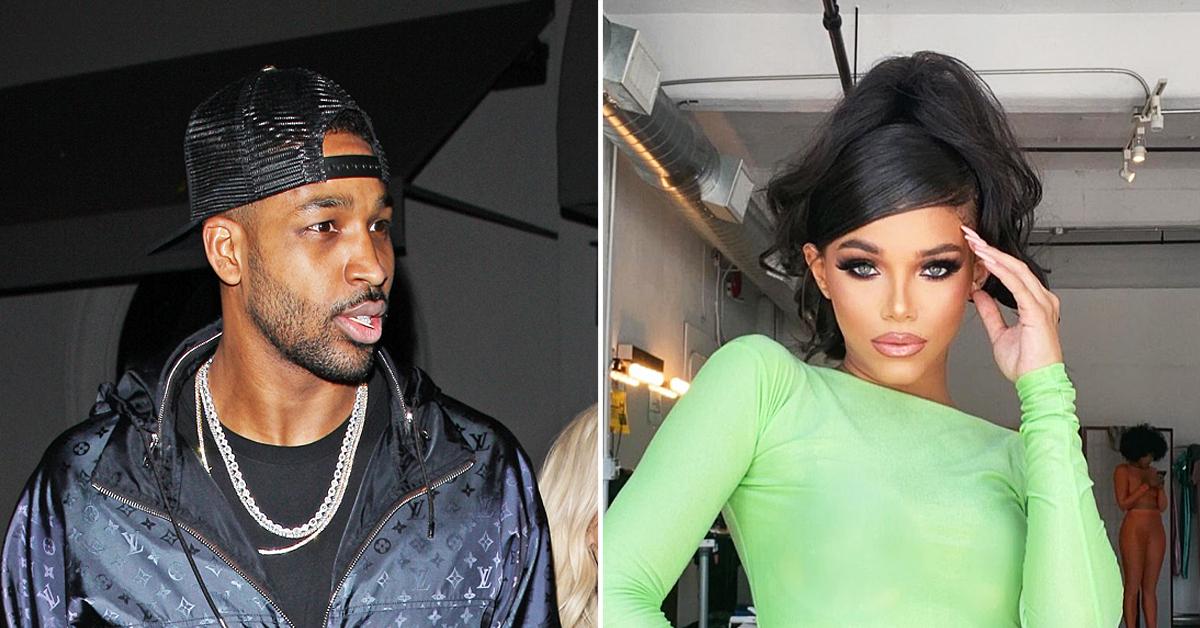 Chase also shared text messages that were allegedly sent from Thompson — who apparently asked her for private photos and claimed Kardashian wasn't his type — via an Instagram Live video, which was apparently filmed on April 8, the same day the podcast was filmed.
Article continues below advertisement
And she didn't stop there. Chase recently shared a screenshot of an Instagram DM the KUWTK star allegedly sent her asking if they could chat and have their conversation "remain confidential" — Chase ignored Kardashian's request, as she reportedly took to Instagram to show the screenshot before quickly removing it.
Article continues below advertisement
In light of the chaos, Thompson tried to clean up the scandalous mess by threatening a lawsuit and having his lawyer, Marty Singer, send a cease-and-desist order to the "No Jumper" podcast and Chase; however, the 23-year-old denied ever receiving the letter.
Chase, who continues to back the claims she made last month, took to her Instagram Story to clarify her stance on the situation and send a message to the athlete. "I have not received a cease & desist from anyone. The articles are giving false information," she insisted on Tuesday, May 4. "Let this be a lesson to not let anyone no matter the money or fame they have, to shut you down or tarnish your name."
Article continues below advertisement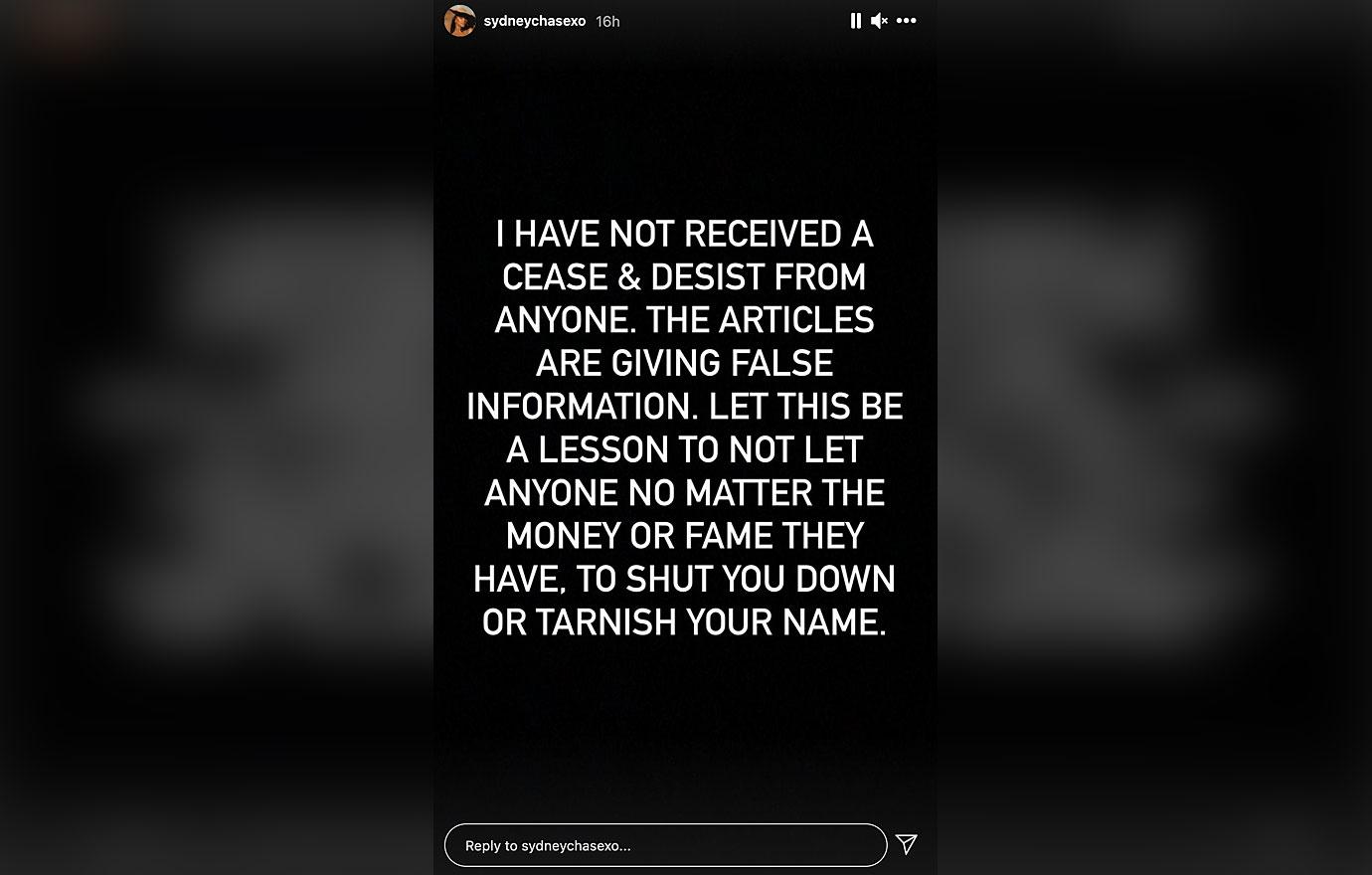 Meanwhile, Thompson's legal team reportedly remains adamant that the letter was sent to an email they believe belonged to Chase, TMZ — who obtained the cease-and-desist — reported.
Article continues below advertisement
In the letter, Singer accused the Instagram model of making "malicious defamatory fabrications" about the father-of-two. "Mr. Thompson had no relationship with you whatsoever and he never sent you any such texts," the letter read.
Thompson's lawyer also accused Chase of making up conversations she allegedly had with the 30-year-old. "It is obvious that you are a liar," Singer stated. Chase was also warned to stop "defaming" the pro athlete, noting: if "you do so at your peril since you may find yourself in court attempting to defend your indefensible misconduct."
Article continues below advertisement
During the "No Jumper" podcast, Chase claimed she only began her so-called relationship with Thompson because he said he was single. However, when the model learned he was still with the Good American co-founder, she apparently "cut it off" immediately.
Article continues below advertisement
And while Chase remains adamant that her alleged relationship and messages with Thompson are true, a source close to Thompson said the young model is just using the recent scandal to cash in on 15 minutes of fame.
Thompson and Kardashian share daughter True and were thinking about having another child together — that plan has most likely been put on hold, as the mother-of-one was "blindsided" to learn of her boyfriend's alleged infidelity.