Khloé Kardashian Shares Cryptic Quote About 'Situations' Meant To 'Destroy' Her After Shutting Down Tristan Thompson Reconciliation Rumors
Khloé Kardashian is making a statement — quite literally — about being unbothered by hurdles in her life that are meant to drag her down.
Article continues below advertisement
On Thursday, August 19, the KUWTK star shared a cryptic quote to her Instagram Story following a challenging past few months with on-again, off-again boyfriend Tristan Thompson, who is currently her ex.
"When I say I'm blessed I don't mean money or material things. I mean situations that was sent to destroy me or make me lose my mind but didn't even touch my soul," the post read. While Kardashian didn't specifically address what challenges she was referring to, the mother-of-one has had her fair share of obstacles ever since linking up with Thompson, 30, back in 2016.
Article continues below advertisement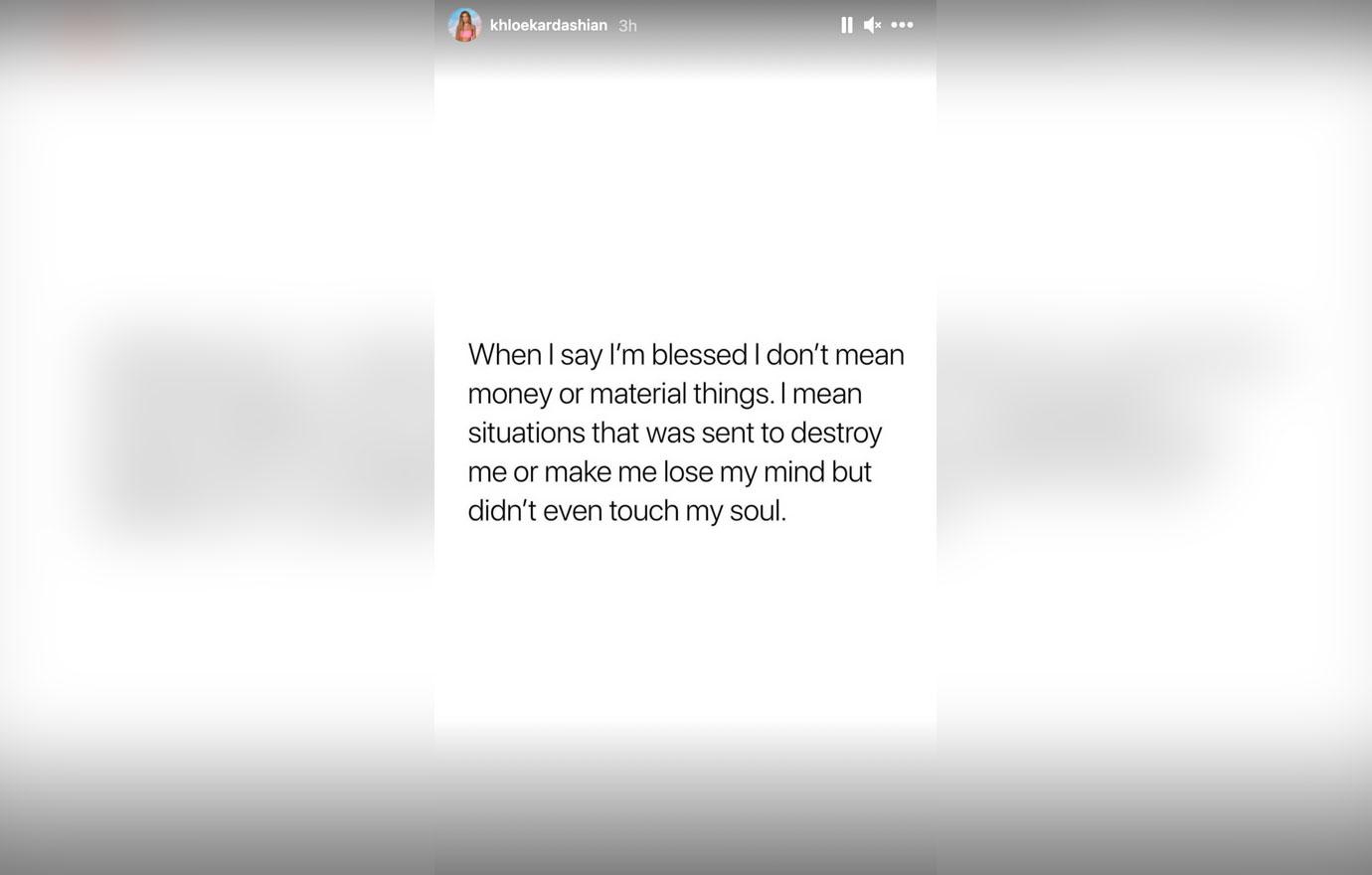 Article continues below advertisement
Article continues below advertisement
While the reality star was willing to give the handsome hunk another chance last year, he seemed to fumble the ball again. In April, Sydney Chase claimed she had a sexual relationship with Thompson after he reconciled with Kardashian. The Instagram model also insisted she had dirty texts from the athlete, with him allegedly telling Chase that the Revenge Body star wasn't his type.
Despite the rumors, Kardashian chose to stand by her man's side. However, after he was seen going into a room with three woman at a party in June, it seemed Thompson's baby mama had enough — a source revealed the two had quietly split up weeks before.
Article continues below advertisement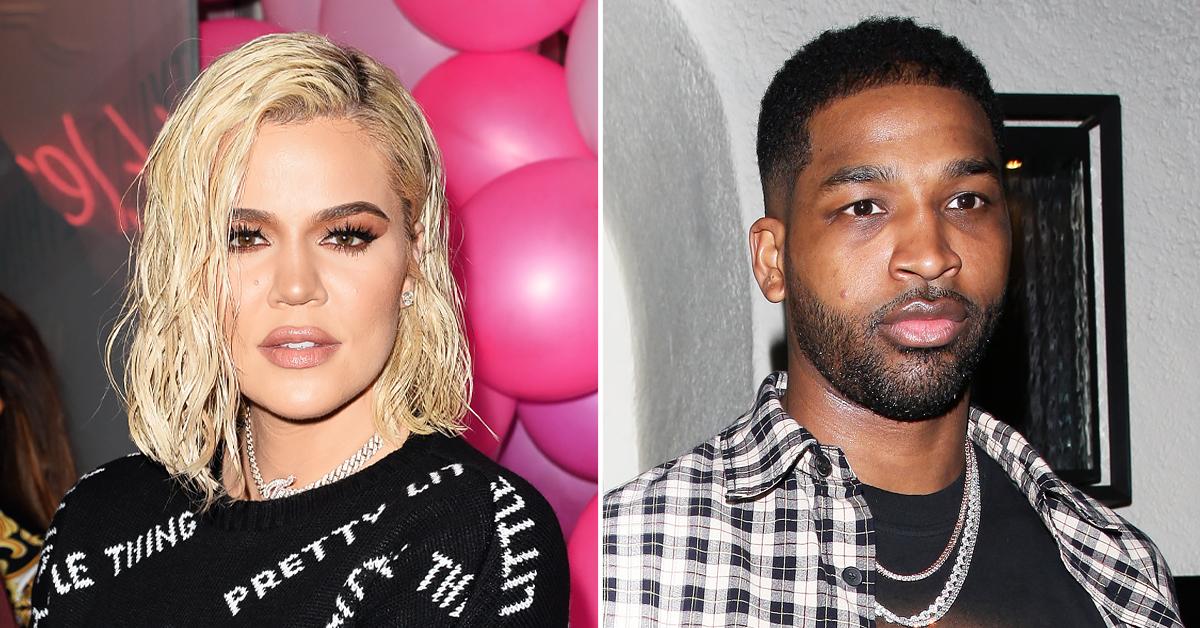 OK! learned the reality TV star was feeling "frustrated and disappointed" that the Boston Celtics star played her for a fool once again. "She really trusted Tristan and felt he was making a genuine effort" to rebuild their crumbling relationship, a source previously dished. "She hates that she was wrong about him again."
Article continues below advertisement
Meanwhile, Kardashian also seemed to take a dig at her ex-boyfriend via her recent Instagram Story, as she shared another message that read: "how you make others feel about themselves says a lot about you."
Article continues below advertisement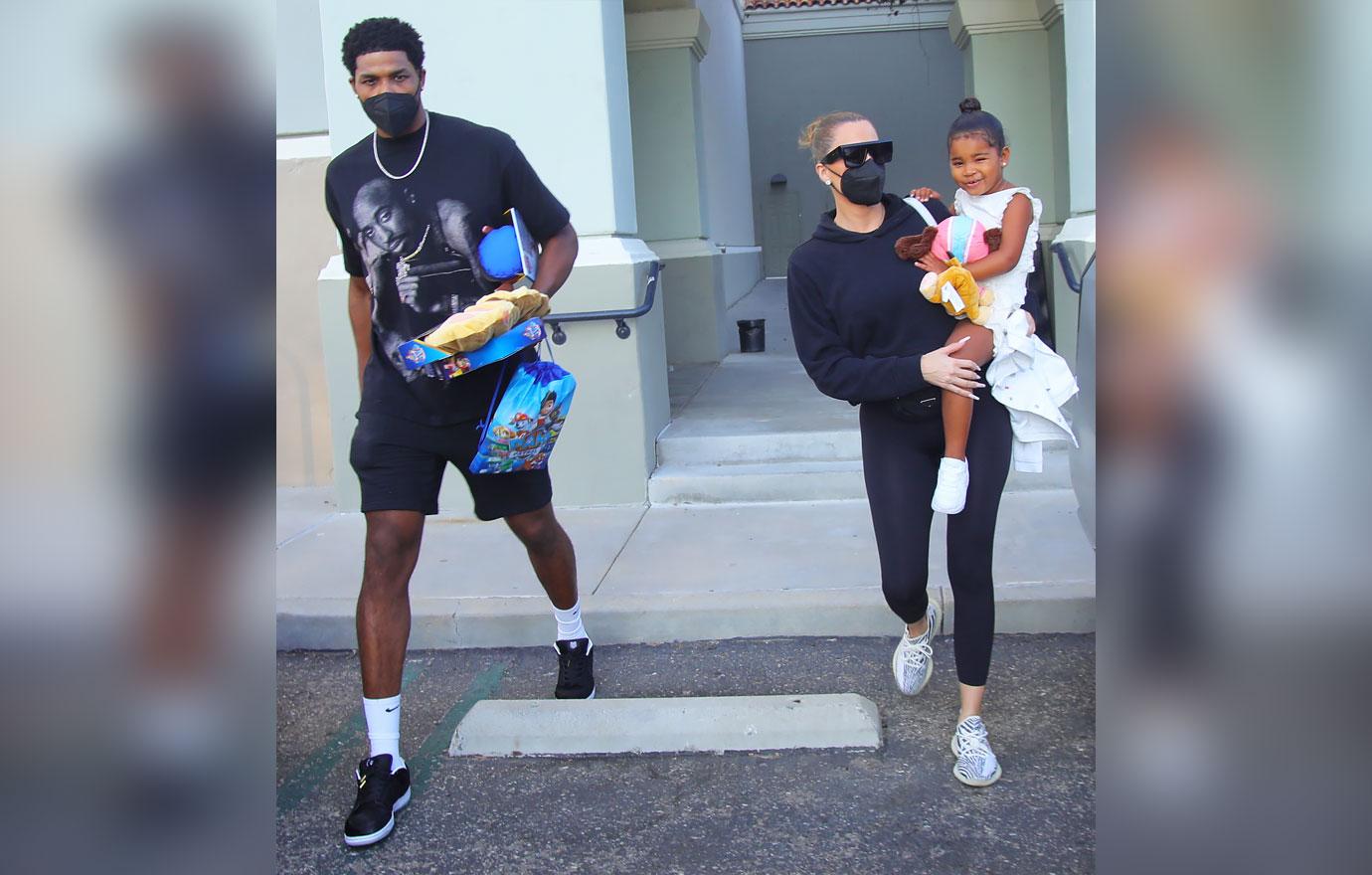 Given that the serial cheater made her fall for his "empty promises" yet again, it's safe to say the quote could be applied to Thompson's actions.