Money Can Buy Love! Media Guru Pays $150,000 For Billboard Proposal To Newly Single Kim Kardashian
Although Kim Kardashian's divorce from rapper Kanye West isn't finalized yet, the superstar won't be single for long if media guru Sheeraz Hasan has his way.
Article continues below advertisement
Hasan has caused quite a stir — and people's jaws to drop on their daily commute — with a 60-foot-high billboard asking Kardashian to marry him sitting above one of Hollywood's busiest streets.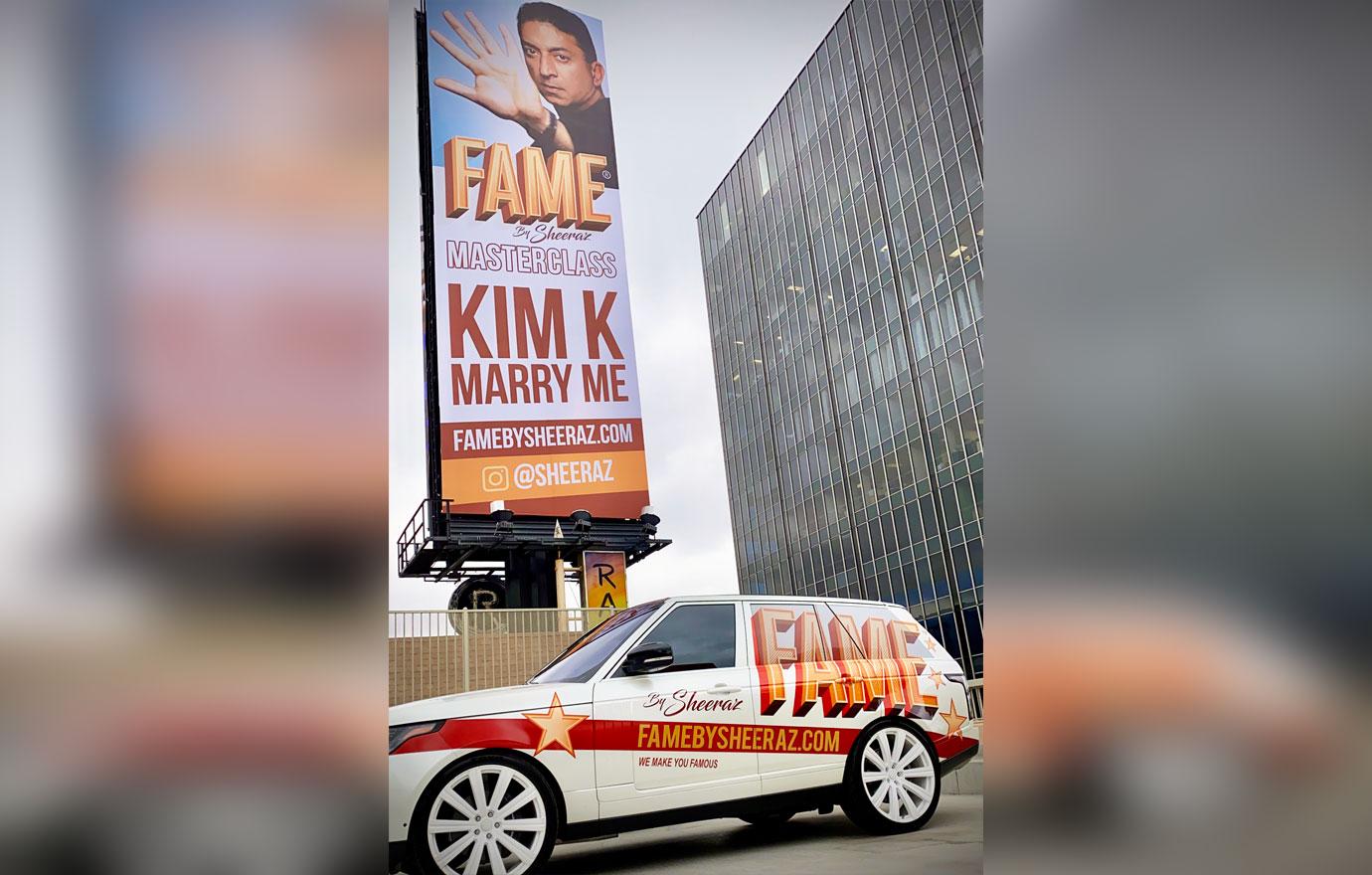 Article continues below advertisement
In the heart of the world famous Sunset Strip in West Hollywood, the giant billboard — which Hasan ponies up $150,000 a month for — is plastered with the media guru's face and the logo of his online course on how to become famous. He not-so subtly added, in bold red letters, a request for the reality star: "KIM K MARRY ME."
Article continues below advertisement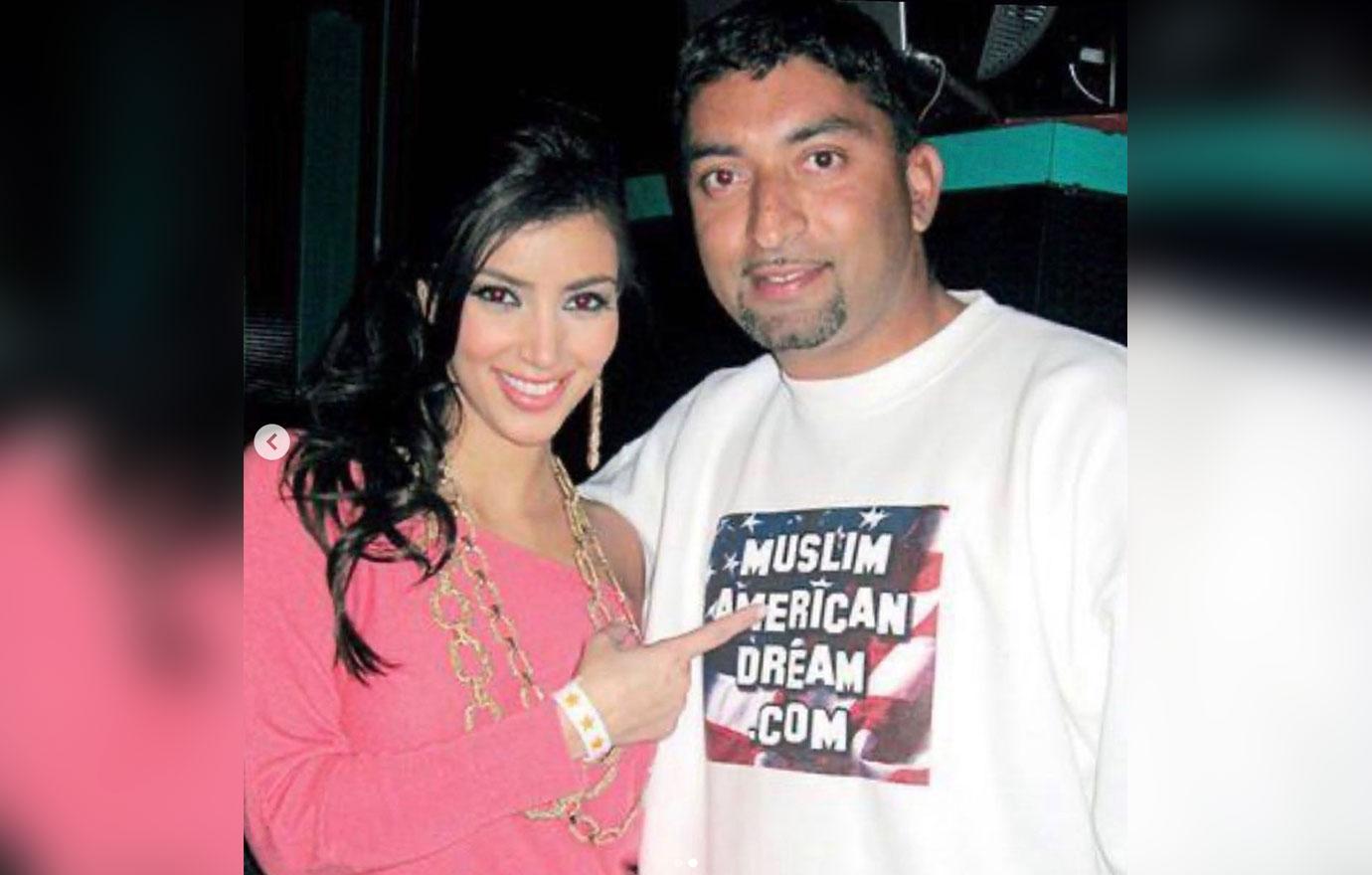 Article continues below advertisement
The flamboyant personality has worked with Kardashian in the past, and the two have been snapped together early on in the Keeping Up With the Kardashians star's career. Although the billboard may seem like a gimmick, Hasan is completely serious about his quest to marry Kardashian.
Article continues below advertisement
"Every billionaire, every millionaire, every politician, every prince, every king… everyone wants to marry Kim, Hasan spilled to photographers after the billboard went up. "But here's the thing, I know the fame that Kim wants, and I'm the only man that can make her happy."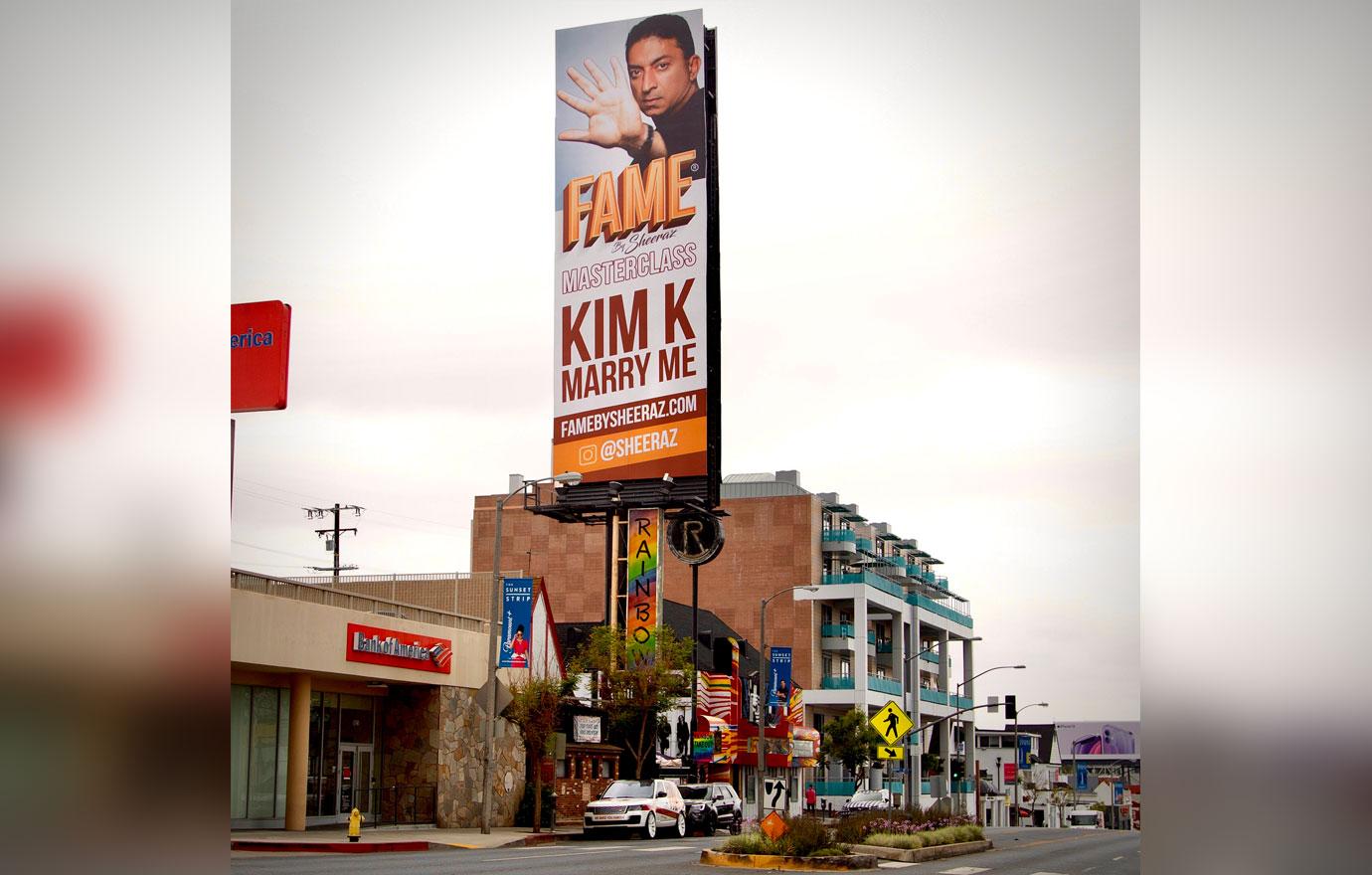 Article continues below advertisement
Hasan isn't the only eligible bachelor lusting after the 40-year-old brunette beauty. OK! exclusively reported that after news broke of her and West's "imminent divorce," the reality star was inundated with offers from eligible bachelors wanting to date her.
Article continues below advertisement
"Within hours the offers came pouring in," a friend dished to OK!. "It is crazy how many people have been reaching out to Kim's friends trying to get her contact info. People have even been calling her mom, Kris Jenner, wanting to know if Kim needs a shoulder to cry on."
The insider added that at first the KKW Beauty founder was disgusted by the men fawning over her, but after a few days, she was flattered by the attention she was receiving.