NEWS
Fun In The Sun
Kim Kardashian Puts Her Fit Physique On Display In Silver Bikini — See Photo!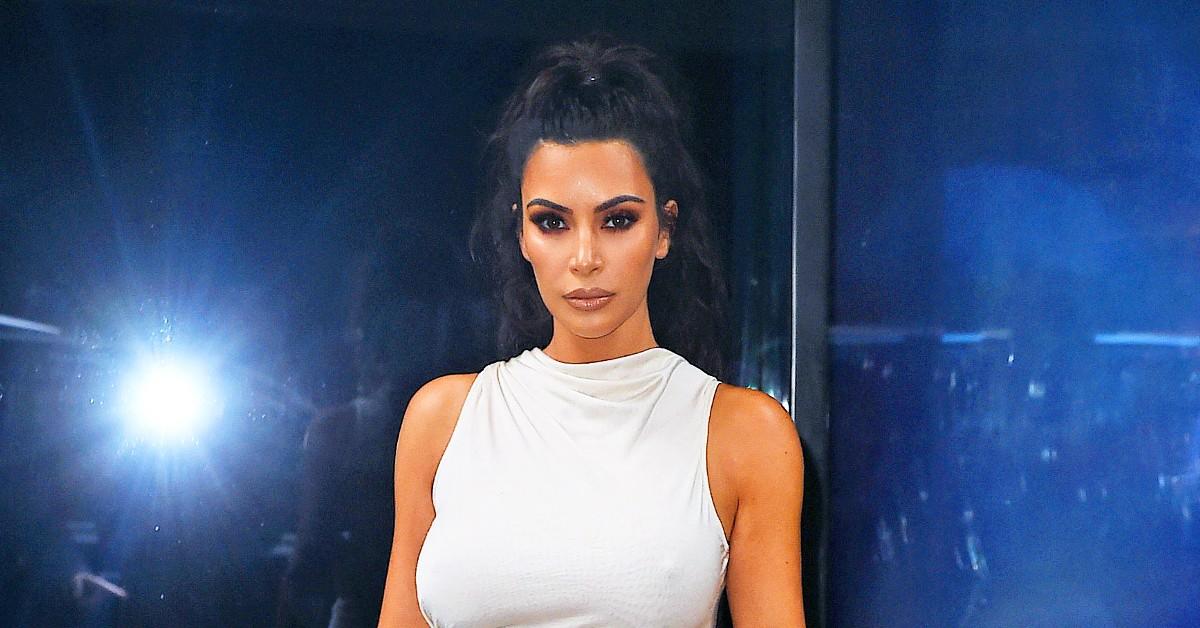 Looking good, girl! Kim Kardashian put her slim physique on display when she donned a silver bikini via Instagram on Friday, July 1.
"📸 SOON," the 41-year-old captioned the snap, in which she also wore matching sunglasses.
Of course, people couldn't get over how amazing the reality star looked. One person wrote, "goddess.😍," while another added, "🔥🔥🔥🔥🔥damn."
A third person gushed, "SHE IS THE MOMENT."
Article continues below advertisement
The brunette beauty constantly posts bikini photos on Instagram, as she recently uploaded snaps from her vacation with boyfriend Pete Davidson.
"Stranded 📍," she captioned the set of nine pics.
According to an insider, the two had a blast when they were away in paradise.
"It's their first summer as a couple and they are having a blast," they said.
"Pete has an intense work schedule starting later this summer, [so] they are trying to enjoy as much [time together] as possible right now," the insider explained. "They were in Tahiti for several days without the kids."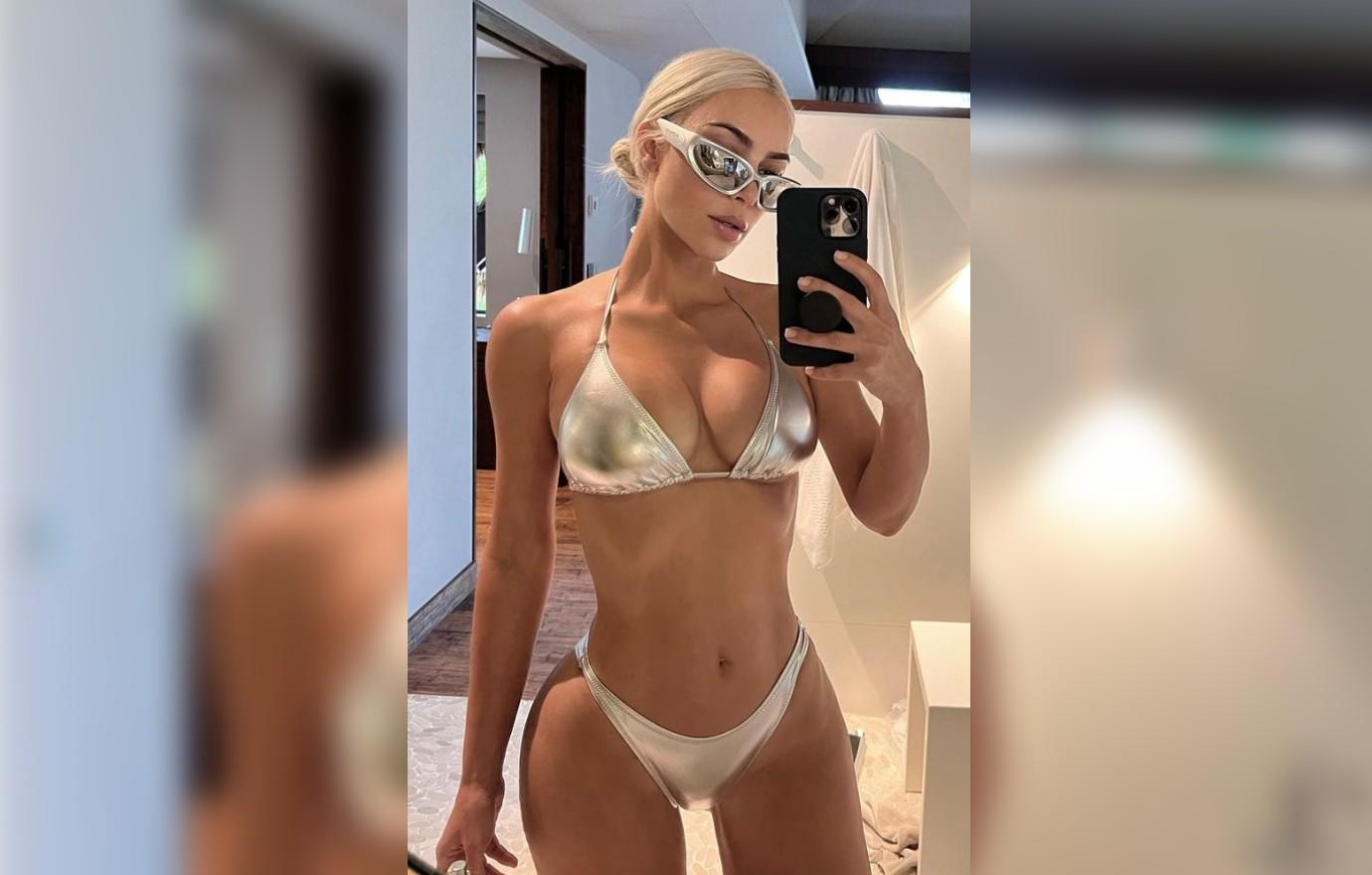 Article continues below advertisement
Article continues below advertisement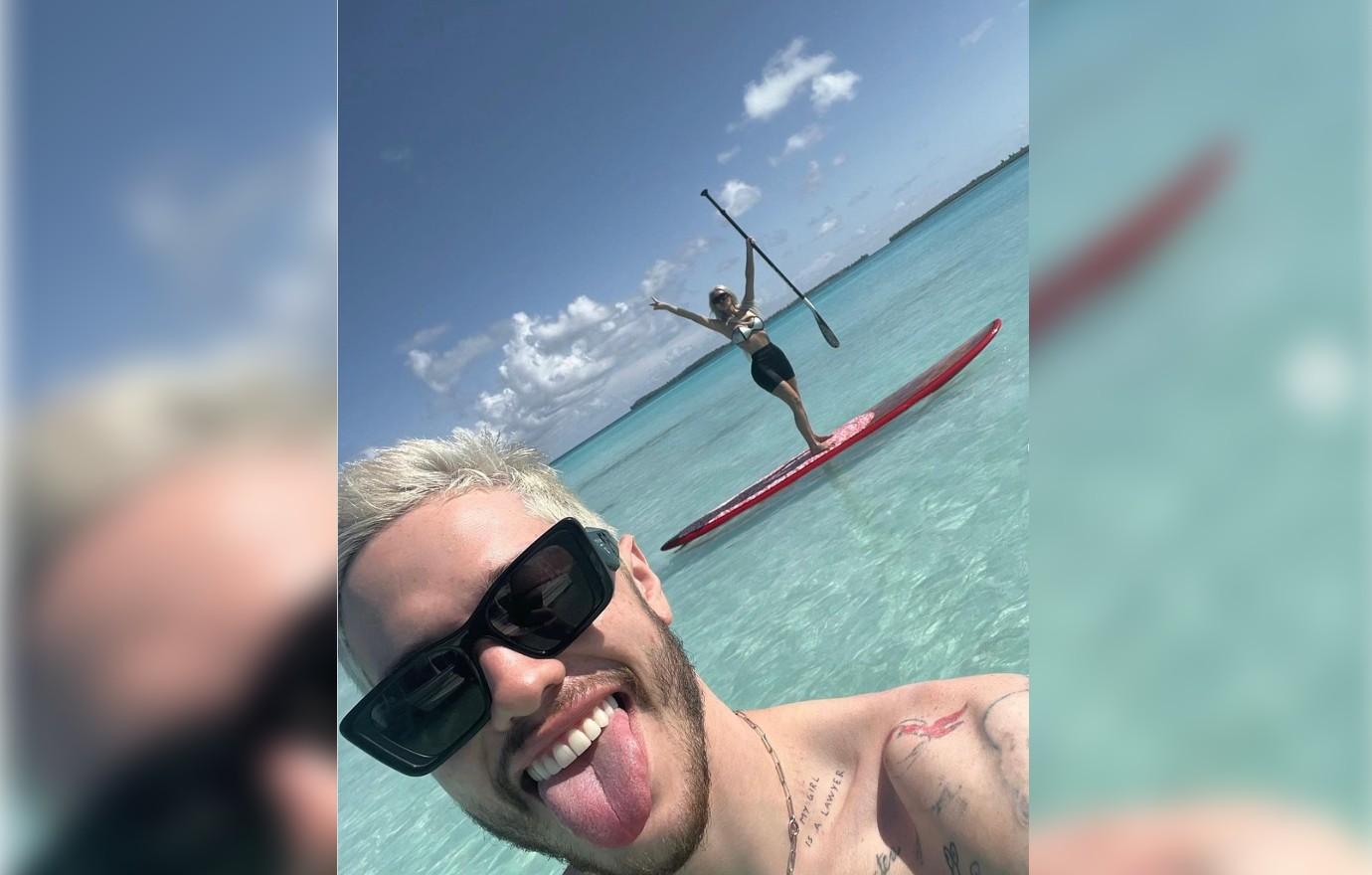 Kardashian and Davidson, 28, started dating in 2021, and since then, it seems like they've gotten serious in a short amount of time.
"It feels good just to know that, like, we have this connection and we have our little bubble of a relationship world that we live in that, like, not a lot of people know about," the makeup mogul gushed. "We were driving in the car yesterday and I just, like, looked at him and I was like, 'Thank you.' And he was like, 'What?' And I was like, 'For running errands with me, like, this is so much fun just to go to a doctor's appointment or go to the dentist and just, like, run errands. I'm having so much fun.'"
An added bonus is that Kardashian's kids — North, Saint, Chicago and Psalm — approve of the comedian.
"He is a fun guy. He plays with them and gives them a lot of attention," said the insider. "It makes Kim very happy that they all get along. Kim's relationship with Pete is very strong. Kim is head over heels. She can't get enough of Pete. He treats her so well. He is protective, super supportive and just a great guy for Kim. She is the happiest."