NEWS
Kim Kardashian Strips Down & Shows Off Sexy Pink Lingerie For Valentine's Day — Photos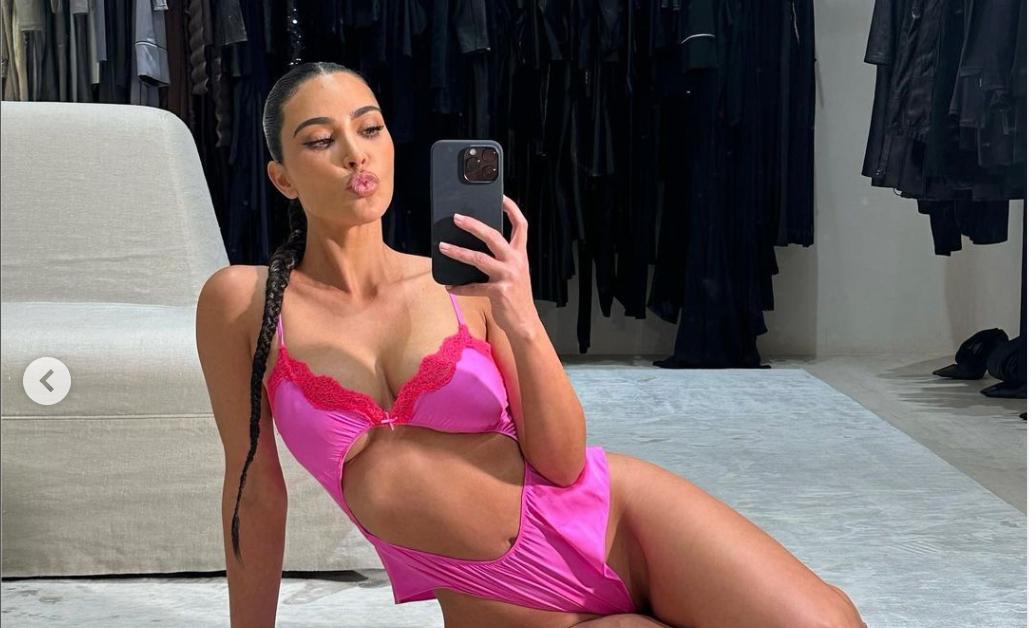 Kim Kardashian wasn't afraid to show off her toned physique when she posted a few shots of her pink lingerie via Instagram on Friday, February 3.
"💕❤️ Shop @skims Valentines Collection 💕❤️," the 42-year-old captioned the slew of snapshots of herself donning the sexy outfit in her closet.
Article continues below advertisement
Of course, people couldn't get enough of the sexy photoshoot. Sister Kylie Jenner simply wrote, "need," while Paris Hilton added some emojis, writing, "😍💘💘💘."
Just a few days earlier, the reality star flaunted her rocking body while at the gym entrepreneur David Grutman and personal trainer Senada Greca.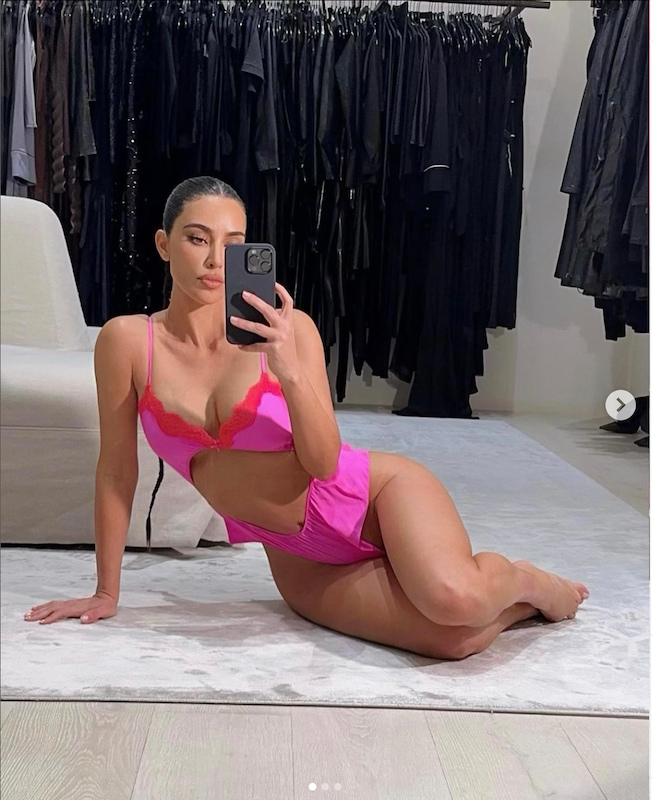 Article continues below advertisement
In the photo, Kardashian sported a black sports bra and leggings while her abs were on display.
The Skims founder recently shot back at paparazzi as she wanted to protect her four kids — North, 9, Saint, 7, Chicago, 5, and Psalm, 3 — whom she shares with ex Kanye West.
"Hey Kim, what do you think of Kanye hitting someone … [sic] the paparazzi's phone?" a camera man asked Kardashian in late January.
"Do not talk to me about that in front of my kids," Kardashian replied, as she didn't engage any further.
Article continues below advertisement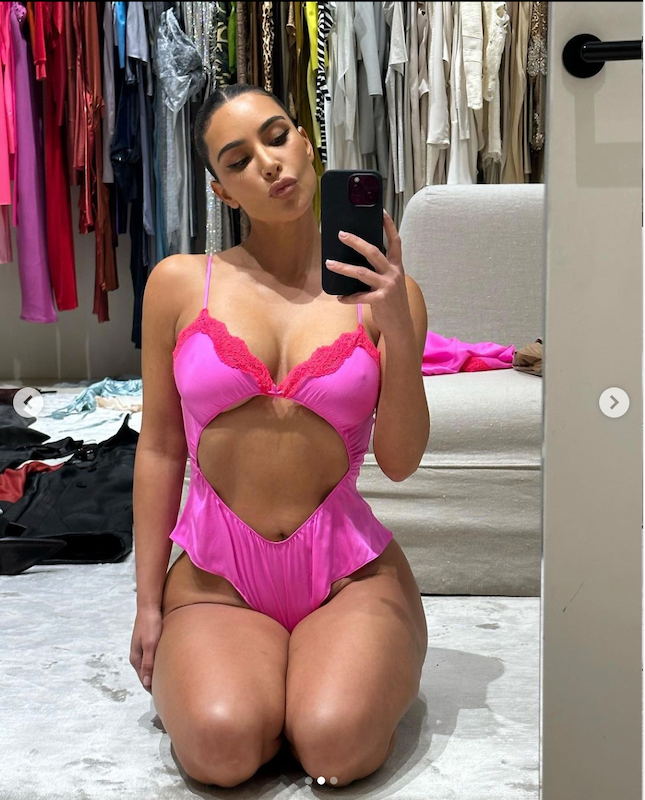 Article continues below advertisement
In the past few months, the "Heartless" rapper has made headlines for his antisemitic rants, and Kardashian admitted it can take a toll on her at times.
"I definitely protected him, and I still will in the eyes of my kids, for my kids. So in my home, my kids don't know anything that goes on in the outside world, and I've managed to ... I am holding on by a thread. I know I am so close to that not happening, but while it's still that way, I will protect that to the end of the earth, as long as I can. My kids — they don't know anything. So at school, some of my best friends are the teachers, so I know what goes on at recess, I know what goes on at lunchtime, I hear what is being talked about. None of the kids have ever said anything to my kids. I protect stuff in the house as far as the TVs and content," the Keeping Up With the Kardashians alum said on the "Angie Martinez IRL" podcast.