EXCLUSIVE
Kristen Bell & Dax Shepard Are 'Committed To Being Each Other's Biggest Support Systems'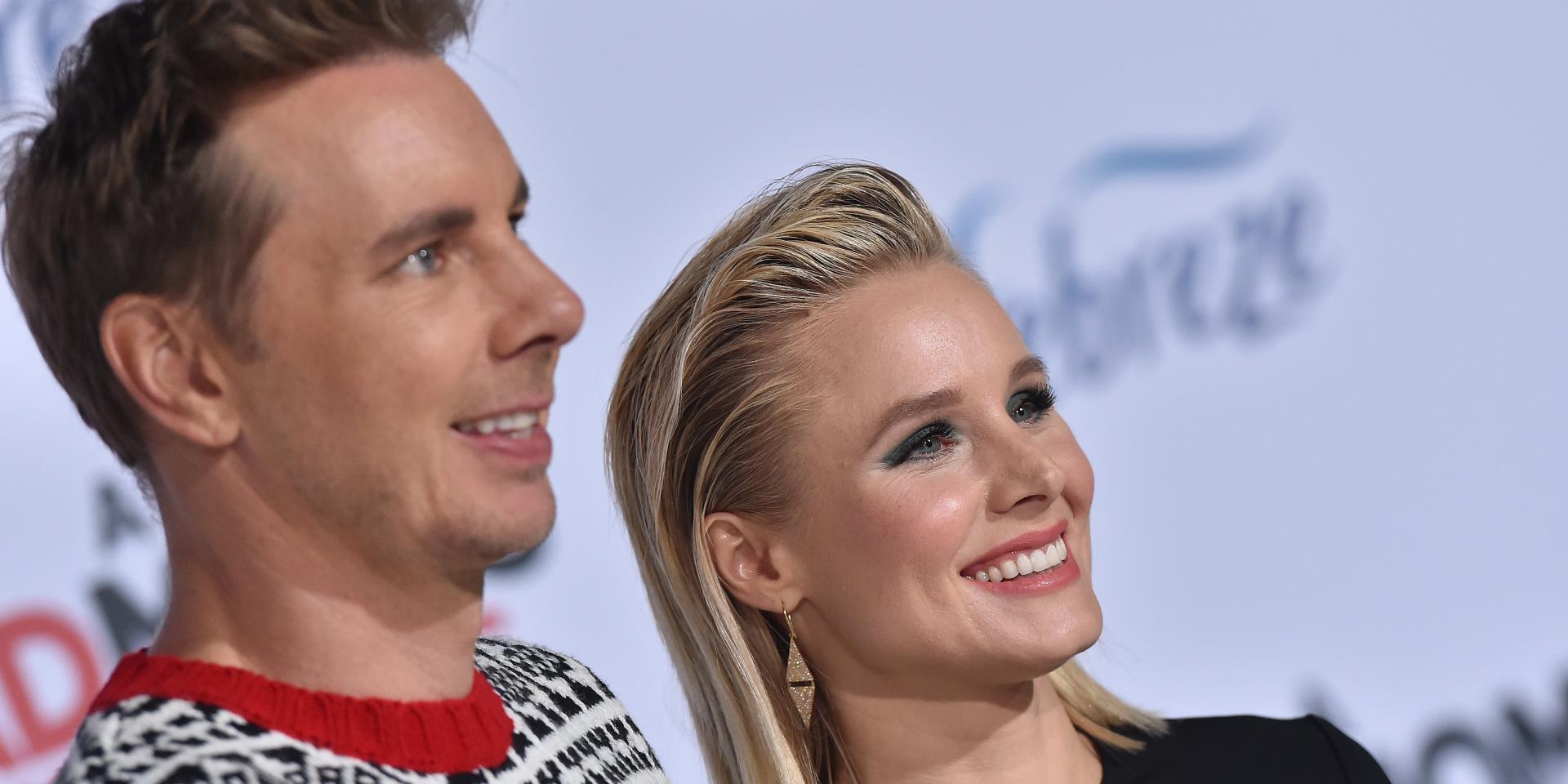 Marriage isn't easy — especially during a global health crisis. But for Kristen Bell and Dax Shepard, divorce is not an option.
"Dax and I, when we started this pandemic, were at a point in our marriage where we definitely needed a little therapy brush-up," the Good Place star, 40, said in a recent interview. "Every couple of years, we're like, 'We're being very antagonistic towards each other,' and we don't want that. [So] we go back to therapy and figure out... how we can serve this team goal better," she continued. "It's been incredibly helpful."
KRISTEN BELL ASKS DAUGHTERS TO HILARIOUSLY GUESS HER AGE AHEAD OF 39TH BIRTHDAY
Article continues below advertisement
Since tying the knot over seven years ago, the parents of two — Lincoln, 7, and Delta, 6 — have endured their fair share of stress and heartache.
"It's no secret Dax has dealt with addiction problems in the past," an insider says of the actor, 46, who revealed last September that he had relapsed following 16 years of sobriety. "God knows Kristen's not perfect and has her own issues. She tends to be a bit on the OCD side in that she's got dozens of projects going on at once and then gets frustrated and just about bursts into tears."
But even in the toughest times, "they always have each other's back," notes the insider. "They're committed to being each other's biggest support systems."
MILA KUNIS & KRISTEN BELL DEMAND CHANNING TATUM TAKE HIS SHIRT OFF ON 'KIMMEL'
And that's never going to change. "The pandemic hasn't been easy on either of them. Dax and Kristen both have Type A personalities and can get on each other's nerves, but they know that being married means they're in this together," explains the insider. "On top of therapy, they still have their 'date nights' once or twice a week where they'll have a romantic evening at home after the kids are asleep and cuddle on the couch to watch a rom-com."