NEWS
Kylie Jenner Clears Up 'False Narrative' After Pointing Fans To A GoFundMe, Rich Reality Star Doesn't Know How Things 'Got So Twisted'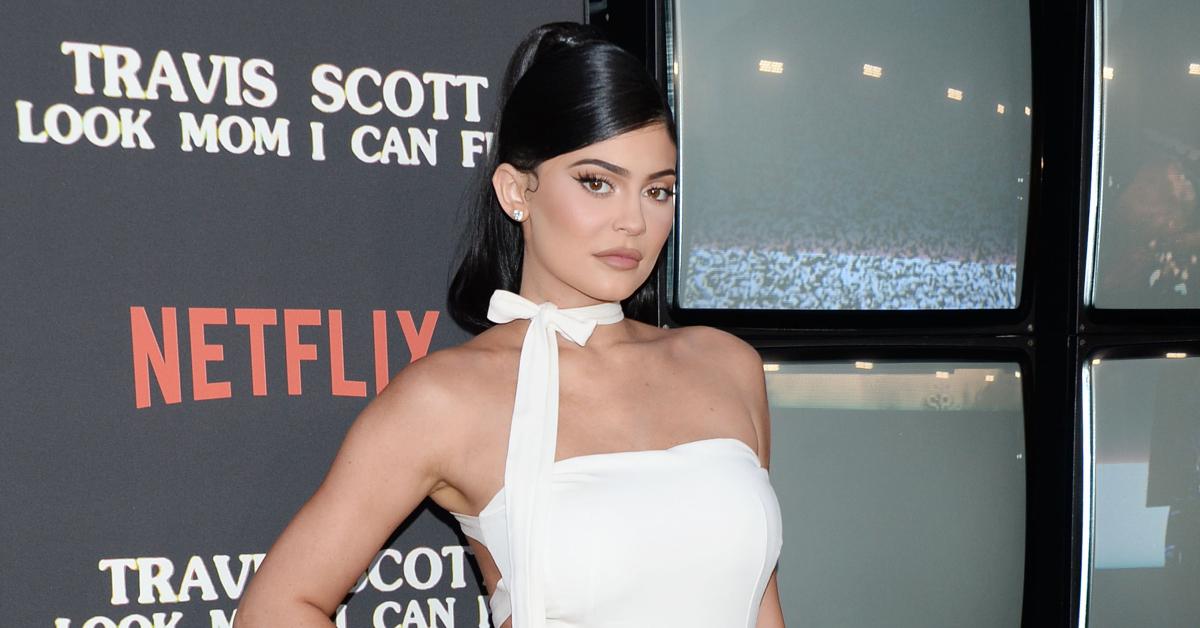 Setting the record straight!
Kylie Jenner is speaking out after she received backlash and was dubbed tone-deaf for asking fans to donate money to her pal Samuel Rauda's GoFundMe page. The makeup artist "underwent major surgery" following an accident, but Jenner's followers questioned why the rich reality star couldn't pony up more cash for Rauda herself.
Article continues below advertisement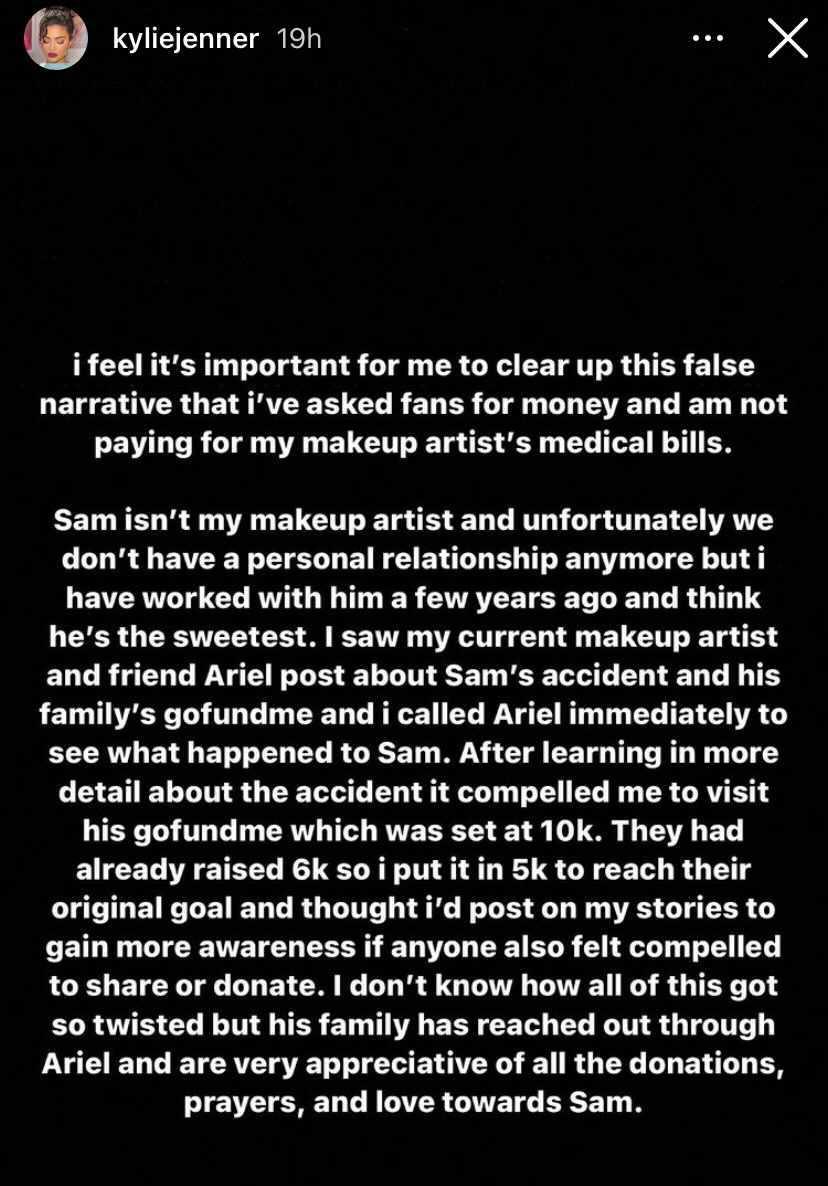 Jenner posted a statement to her Instagram Story on Tuesday, saying she wanted to clear up what she called the "false narrative" around the situation. "Sam isn't my makeup artist and unfortunately we don't have a personal relationship anymore but I have worked with him a few years ago and I think he's the sweetest," she wrote.
Article continues below advertisement
The Keeping Up With the Kardashians star went on to clarify that she posted a link to Rauda's GoFundMe after she heard about his accident through a mutual friend, Ariel Tejada.
Article continues below advertisement
"After learning in more detail about the accident it compelled me to visit his GoFundMe which was set at 10k. They had already raised 6k and I put in 5k to reach their original goal and thought I'd post it on my stories to raise more awareness if anyone also felt compelled to share and donate," she explained, adding: "I don't know how all of this got so twisted."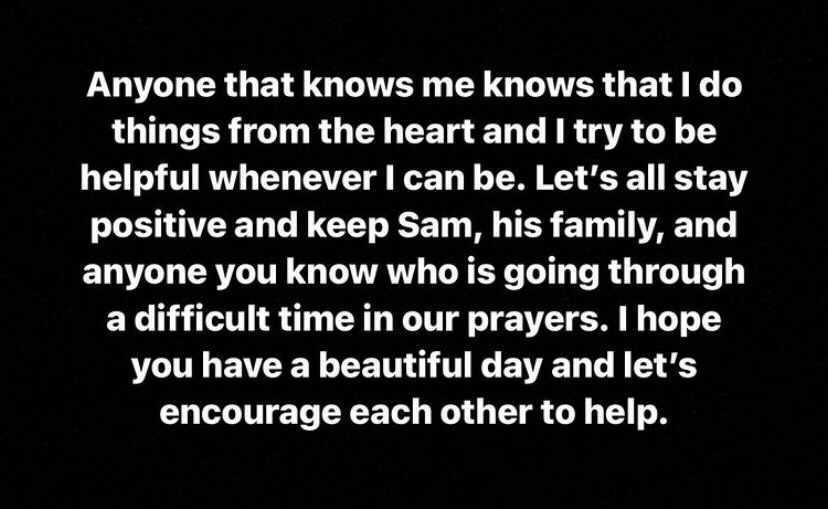 Article continues below advertisement
The Kylie Cosmetics founder ended her statement by saying that "anyone who knows me knows that I do things from the heart" and encouraged everyone to "stay positive and keep Sam, his family, and anyone you know who is going through a difficult time in our prayers."
As OK! previously reported, fans were outraged that Jenner — who is reportedly worth $700 million after she sold 51% of her wildly popular Kylie Cosmetics to Coty, Inc. in 2019 — not only didn't pay the full revised fundraising goal of $120,000, but in turn asked her fans to help fund the effort and only donated $5,000 herself to the cause.
Article continues below advertisement
"The fact that Kylie Jenner has the audacity to ask for donations for her friends/makeup artists emergency surgery (60,000) while she's worth a whole BILLION is very character telling," a user wrote. "I'm so embarrassed for her."
Journalist Sophie Ross wrote a scathing message about Jenner and her famous family, saying, "I hope this Kylie Jenner situation makes it very clear that when the Kardashians act like they 'donate behind the scenes' and 'do good that we don't see,' it's simply not true. They don't donate sh*t, I promise. That family isn't seeing heaven, ~bible~."
Article continues below advertisement
Rauda's GoFundMe page, which has currently raised a little over $100,000, describes the makeup artist as the "most loving and kind person you could ever meet!" The page continued: "He has a big heart and doesn't hesitate to help someone in need. When you are having a rough day, he certainly knows how to make you laugh and turn that frown upside down."
Article continues below advertisement
The page, last updated on Saturday, reads: "It has been a week since Sam's accident. It has not been easy. In the midst of it all, Sam continues to fight, showing us how strong he truly is. Please continue to send prayers his way ❤️."