EXCLUSIVE
Lady Gaga's 'Security Has Been Increased' Following Dog Walker's Tragic Shooting Incident, Insider Reveals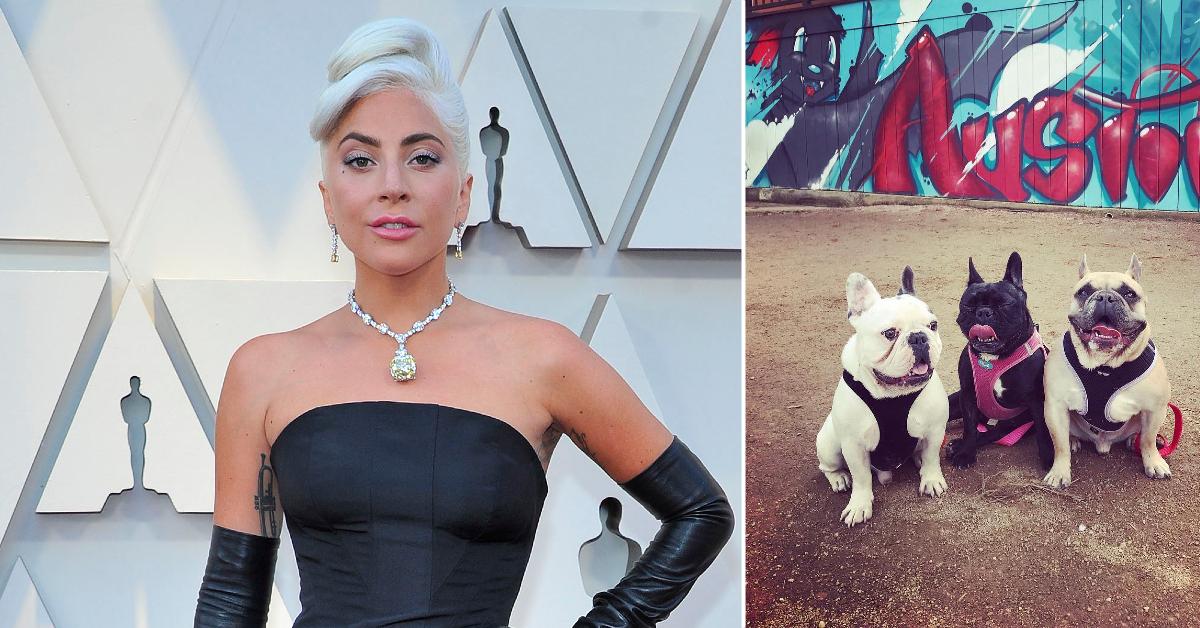 After Lady Gaga's dog walker, Ryan Fischer, was shot in the chest while he was walking her three dogs in L.A. — resulting in two of her pups being stolen — OK! has learned the superstar has increased security, not only for herself but also for family and friends.
"It is not clear if Ryan and the dogs were targeted because of their connection to Gaga, but out of an abundance of caution, security has been increased for her, her family and friends," a source exclusively tells OK!, adding that Gaga "is devastated" over the attack.  
LIFESTYLES OF THE RICH & FURRY: 17 OF THE MOST PAMPERED CELEBRITY PETS
Article continues below advertisement
"The thought that this might have happened to Ryan, whom she considers family, because of his connection to her is chilling," the insider continued. "Two of the most important creatures in her life are missing and another is in the hospital; she is determined that this cannot happen to anyone else she loves."
Article continues below advertisement
Insiders would not go into more details because of heightened security concerns, however, sources did point out that other close celebrity friends of Gaga's who have pups, like Elton John, are also taking precautions.
PROUD PET PARENTS: JENNIFER ANISTON, PARIS HILTON, HUGH JACKMAN & MORE
"Ryan spent a huge amount of time in Hudson, N.Y., caring for the dogs while Gaga toured. He moved to L.A. to care for the dogs," a friend dishes to OK!. On his Instagram, Valley of the Dogs, Gaga's pups have been front and center for many posts.  
Fischer is seen in a recent clip telling the sweet pups, "We are from the stars. No matter who you are – from human to hound – the tradition of setting aside time to contemplate your life and role in it is essential in the development of self." He ends the clip by telling each one, "I love you." 
Article continues below advertisement
Writer Kevin Sessums, who is a pal of Fischer's, posted on Facebook, "Just heard from a mutual friend that he texted them from hospital so he's doing well enough to make a bit of a joke – of course he would – but please keep him in your prayers." 
As OK! previously reported, Gaga's dog walker was out with the singer's three pups — Koji, Gustav and Miss Asia — late in the night on Wednesday, February 24, in Los Angeles, when he was shot and rushed to the hospital. 
Article continues below advertisement
Horrifying video taken by a camera from a neighbor's home shows a white sedan rolling up on Fischer and two men wearing baseball caps getting out of the backseat. One man can be heard saying, "give it up," as he flashes a gun. 
OK! reported Fischer can be seen putting up a fight, screaming for help and yelling for Koji, before he is shot in the chest four times. As he collapses on the sidewalk, the thieves pile back into the car with Koji and Gustav. Miss Asia was able to escape and ran back to Fischer. 
Fischer was reportedly conscious when first responders arrived on the scene, but he had to be rushed to the hospital as he was struggling to breathe. He is now said to be "recovering well" after being ambushed. Miss Asia was recovered by authorities. 
Article continues below advertisement
So sorry to hear about your dogs @ladygaga, we got people out there looking for them. ❤️

— Danny Trejo (@officialDannyT) February 25, 2021
Although authorities aren't sure if Fischer was attacked due to his connection with Gaga, actor Danny Trejo, who starred with Gaga in the film Machete Kills, believes it was a deliberate attack aimed at the "Rain On Me" singer. "People don't just drive around and say, 'hey look there's two dogs.' They targeted her," the star said, reported the Daily Mail.