PHOTOS
Gorgeous! 15 Lady Gaga Makeup-Free Selfies to Brighten Up Your Day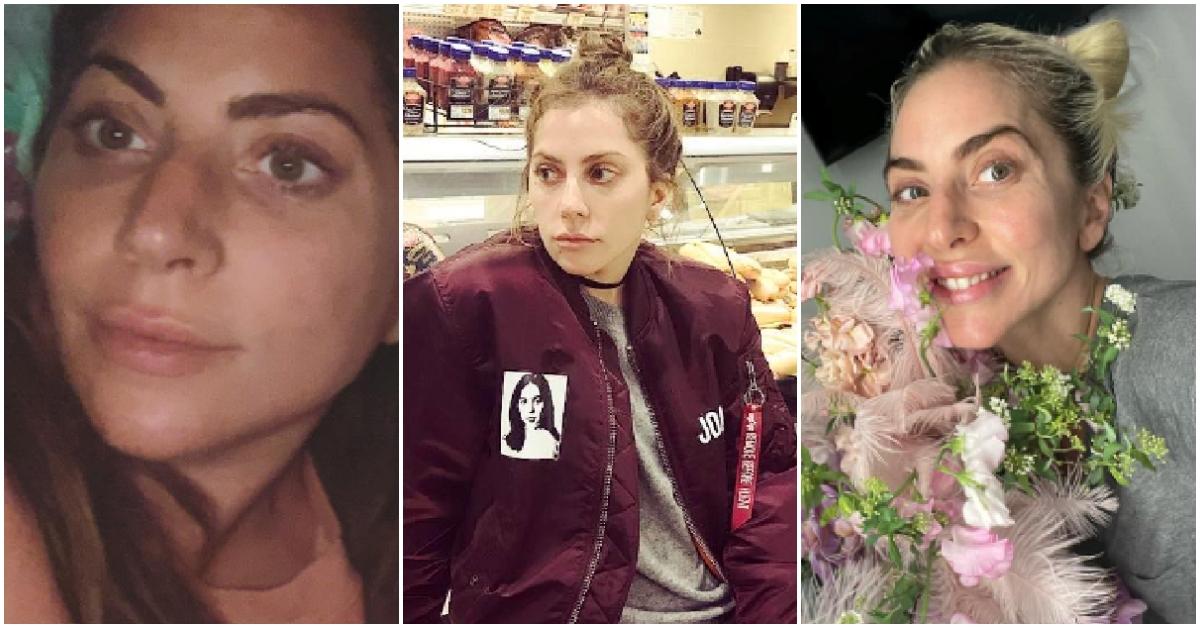 Lady Gaga Thanks Little Monsters With a Selfie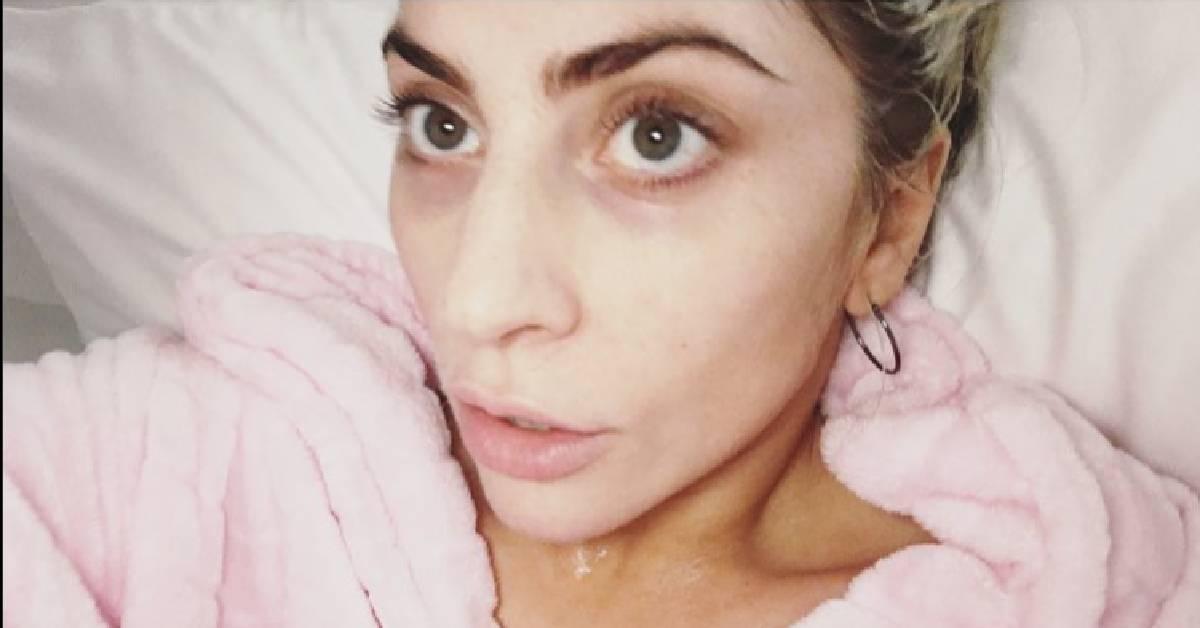 Before Super Bowl LI, Lady Gaga confirmed on Twitter that she would headline the February 2017 Super Bowl Halftime show.
A few months later, she celebrated the milestone with a barefaced selfie and penned a heartfelt post to thank her fans — called little monsters — for their love and support.
"I'm having a Million Reasons moment thinking about how grateful I am to have had such amazing fans all these years," she wrote, adding, "You'll all be up there with me. In spirit through the music we are all performing together."
Article continues below advertisement
An Italian Girl!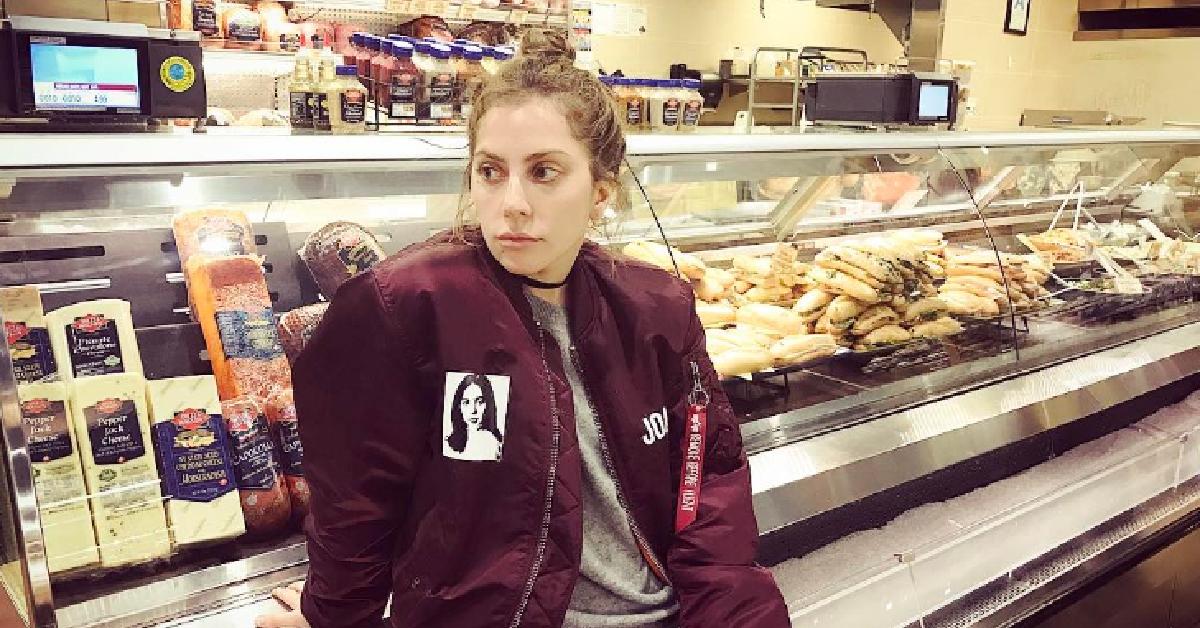 Instead of donning her iconic dresses, the "Bloody Mary" singer opted to visit a meat counter while wearing a bomber jacket. She also rocked her no-makeup look and messy bun hairstyle!
A Thank You Note After Best Friend Sonja's Death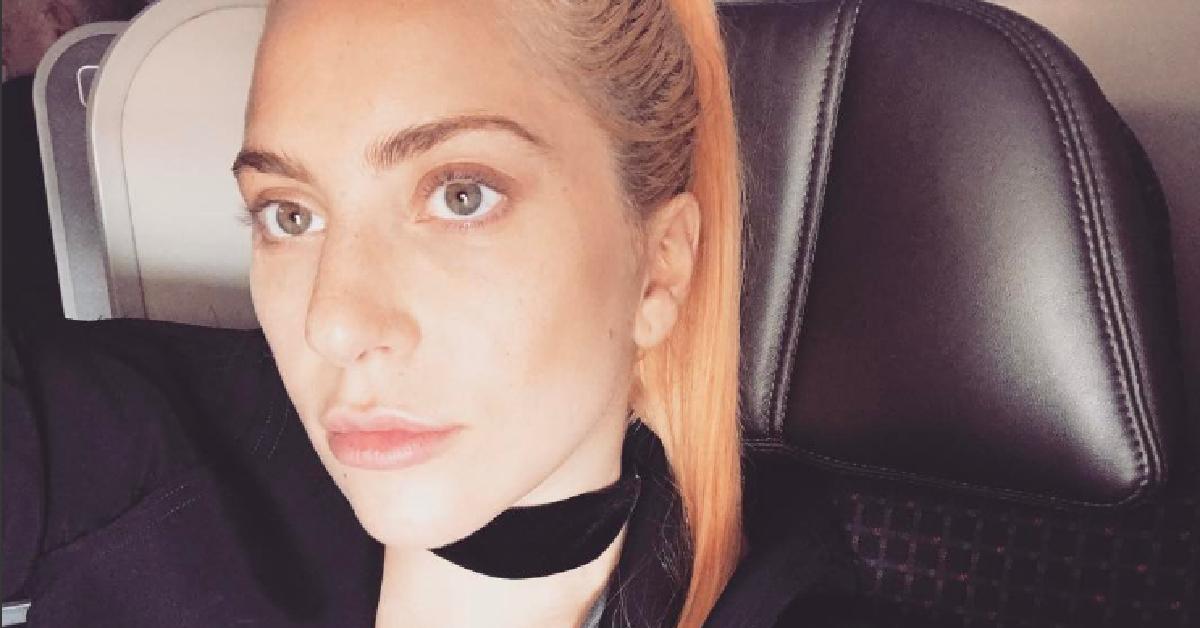 Amid her mourning period, Lady Gaga sent a heartfelt message after the death of Haus of Gaga managing director Sonja Durham.
Her best friend died following her battle against stage four breast, brain and lung cancer. Lady Gaga, who did not have makeup on in the selfie, honored Sonja for showing her compassion throughout the years.
"It is not how many followers you have, how skinny or beautiful by other peoples [sic]standards that matters," the "Bad Romance" singer said. "Truly it's the best parts of you on the inside that you choose generously to share with your sister or brother that makes you beautiful. That's what counts. That is your legacy."
Article continues below advertisement
Lady Gaga's Favorite Combination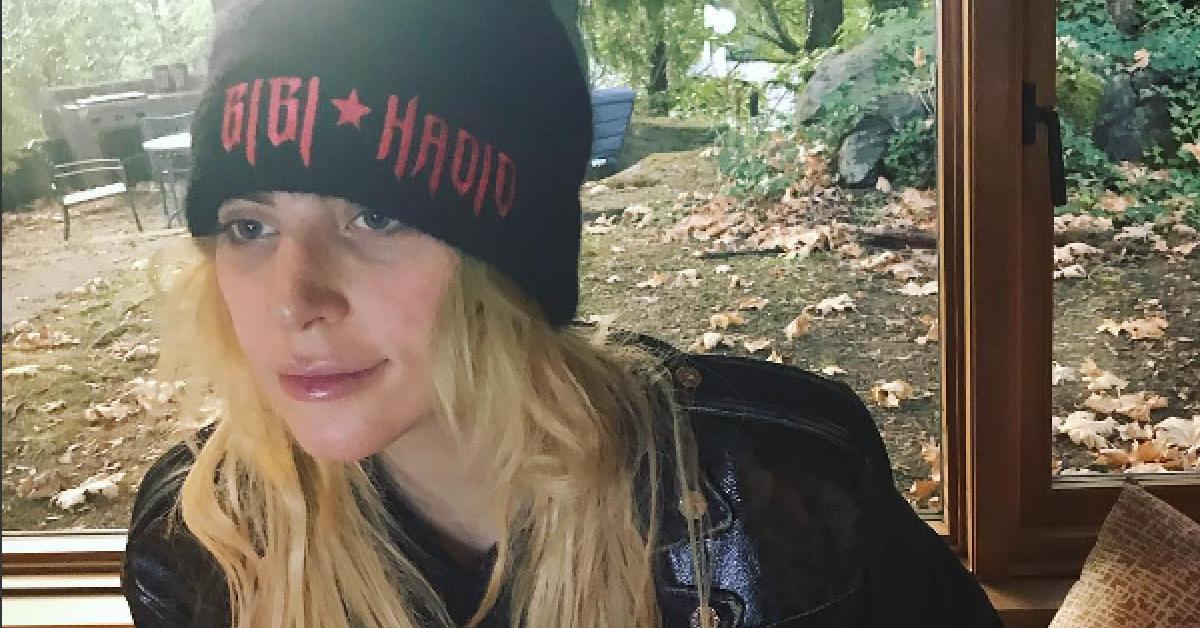 Amid her healing journey, Lady Gaga received gifts from Gigi Hadid and Tommy Hilfiger, including a bonnet by the TOMMYxGIGI partnership.
Article continues below advertisement
Bubblegum Pink Hair Suits Gaga!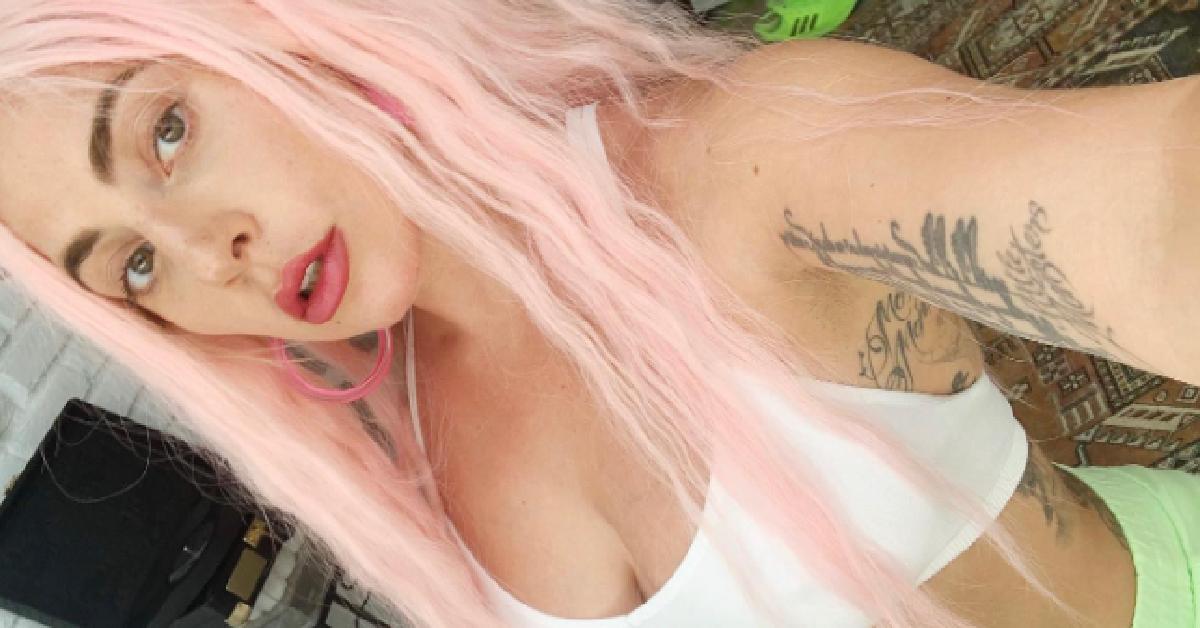 The "Poker Face" singer once dyed her blonde hair with a bubblegum pink shade, and she gifted her fans a barefaced selfie of herself amid the success of A Star Is Born.
Despite switching her style, Lady Gaga's makeup-free selfie immediately sent fans into a frenzy!
Article continues below advertisement
'I Miss You' Note For Little Monsters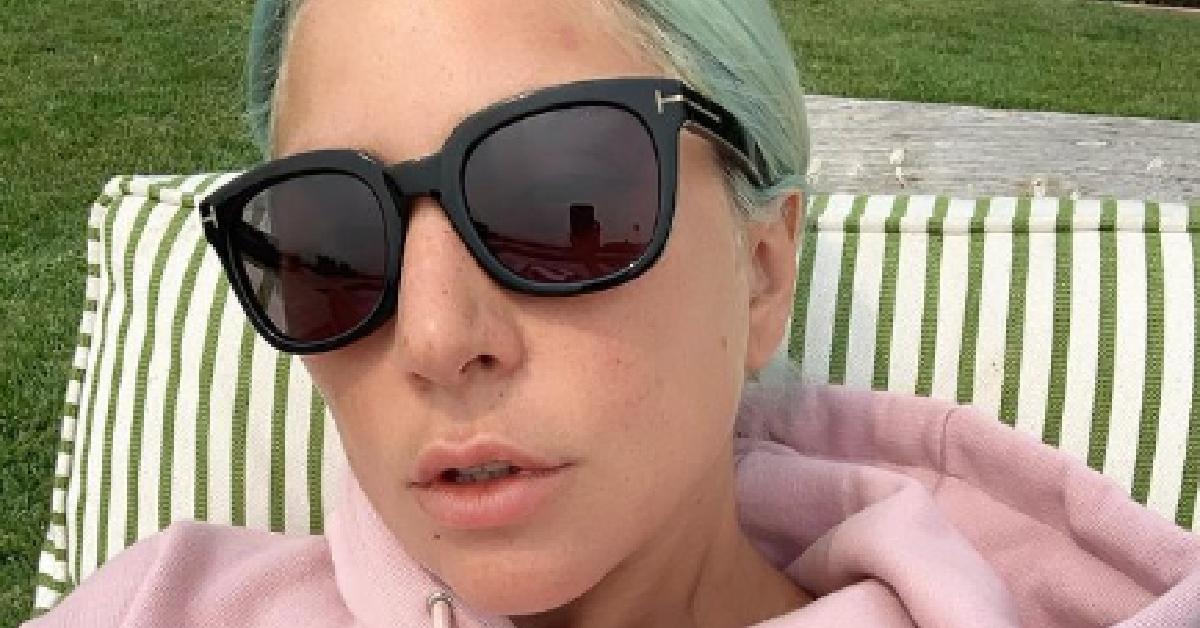 The industry suffered when the COVID-19 pandemic started, and even Lady Gaga needed to take a break from performing.
Still, it did not stop her from expressing how much she missed little monsters. The House of Gucci star posted a selfie without any makeup and only wore sunglasses to protect her eyes from the sun as she spent time outside her home.
Article continues below advertisement
Hello, New York!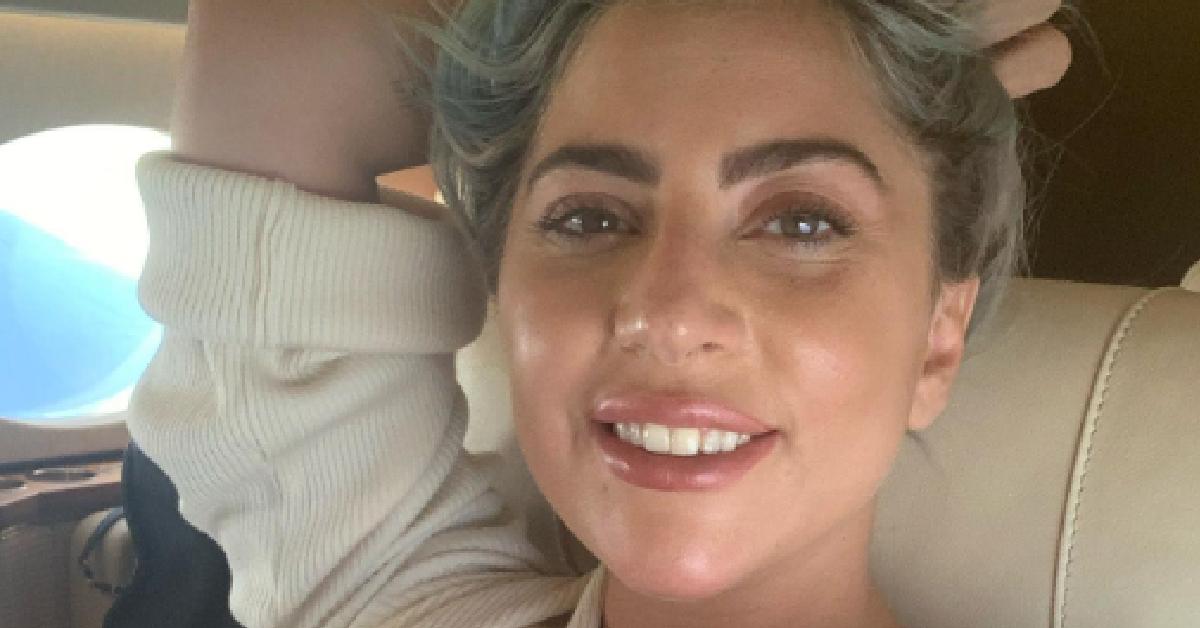 Lady Gaga looked expensive even when she chose to go makeup-free as she traveled to New York. The singer turned heads with her natural-looking selfie that captured her porcelain skin.
Article continues below advertisement
Who Are Lady Gaga's Friends?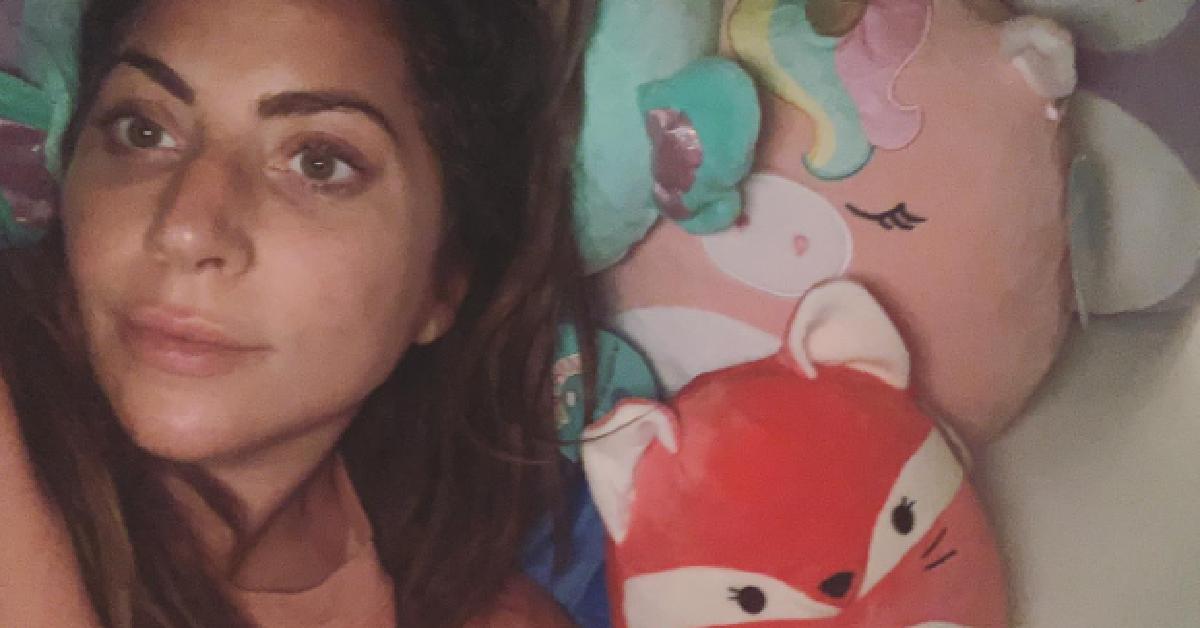 Although she has a lot of friends in Hollywood, the Machete Kills star introduced her real friends as she cozied in her bed with her pals — a pile of colorful squish mallows.
"My real friends," she said. "That I come home to a pile of rainbows because they want me to smile and celebrate me. I love you friends, all your colors and your uniqueness — your kindness, your curiosity and endless love."
Article continues below advertisement
She 'Killed' Everyone With A Short Clip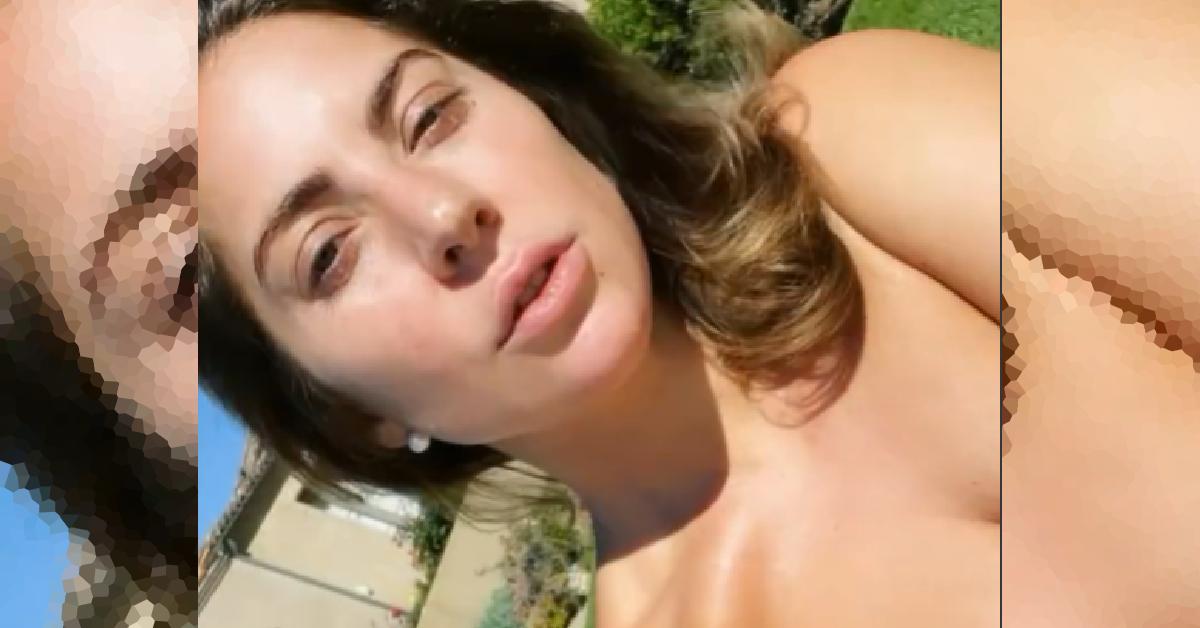 On top of her barefaced photos, Lady Gaga broke the internet when she uploaded a no-makeup short clip on her Instagram.
Though she wished everyone's heart to shine like the sun, it seemed like her flawless skin outshined everything!
Article continues below advertisement
Haus Labs' Second Anniversary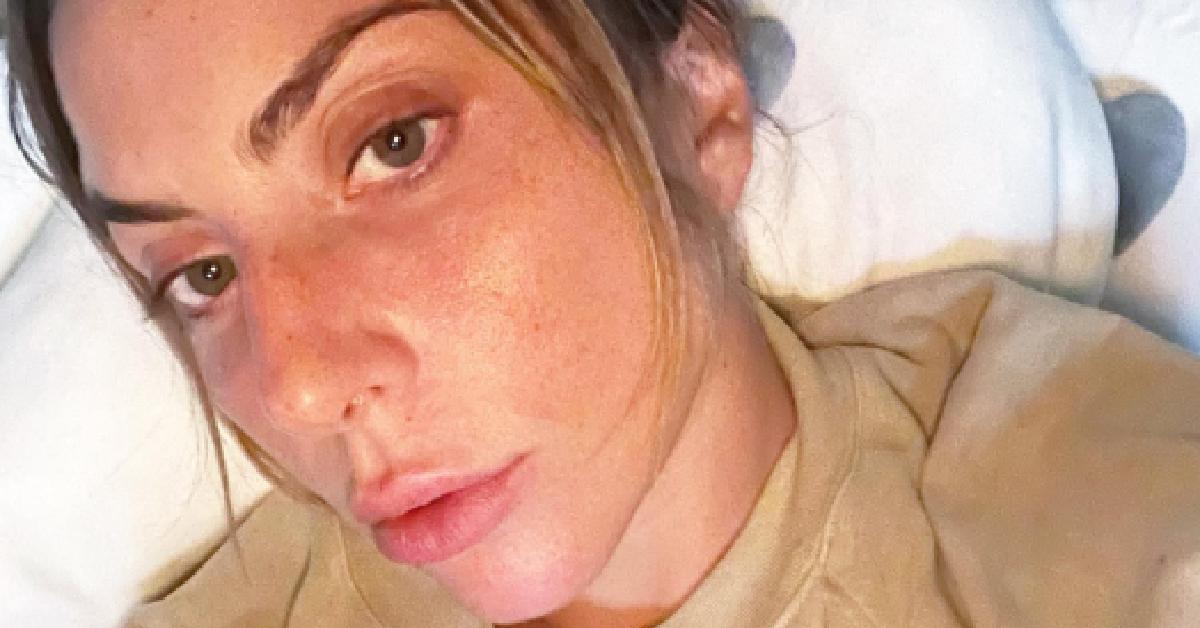 In another barefaced selfie in bed, Lady Gaga celebrated her makeup brand's anniversary and expressed her excitement to show more in the future.
She launched the vegan and cruelty-free cosmetics brand on September 17, 2019, and it immediately set a record by becoming the first major beauty line to enter Amazon.
Article continues below advertisement
Practice Kindness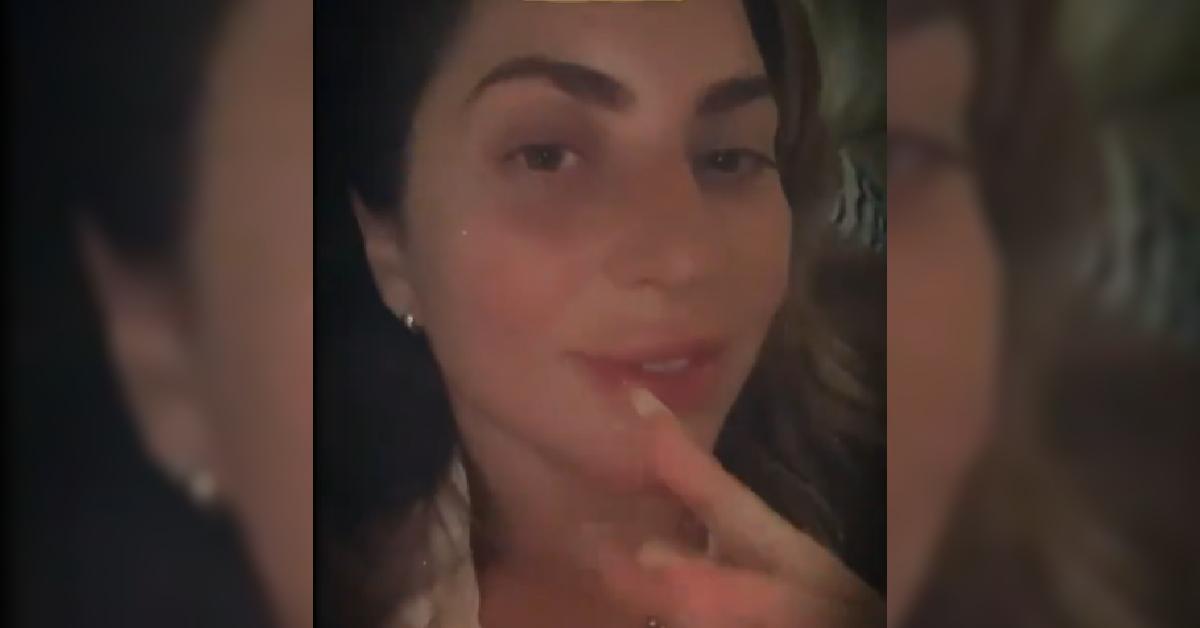 In her short Instagram clip, the singer-songwriter ditched her iconic heavy eyeshadows and false eyelashes to offer her natural beauty instead. Even with a dark filter, the video immediately captured her glass skin!
Meanwhile, Lady Gaga also took her time to ask everyone how to be kind to everyone, reminding everyone to practice kindness.
Article continues below advertisement
Sunkissed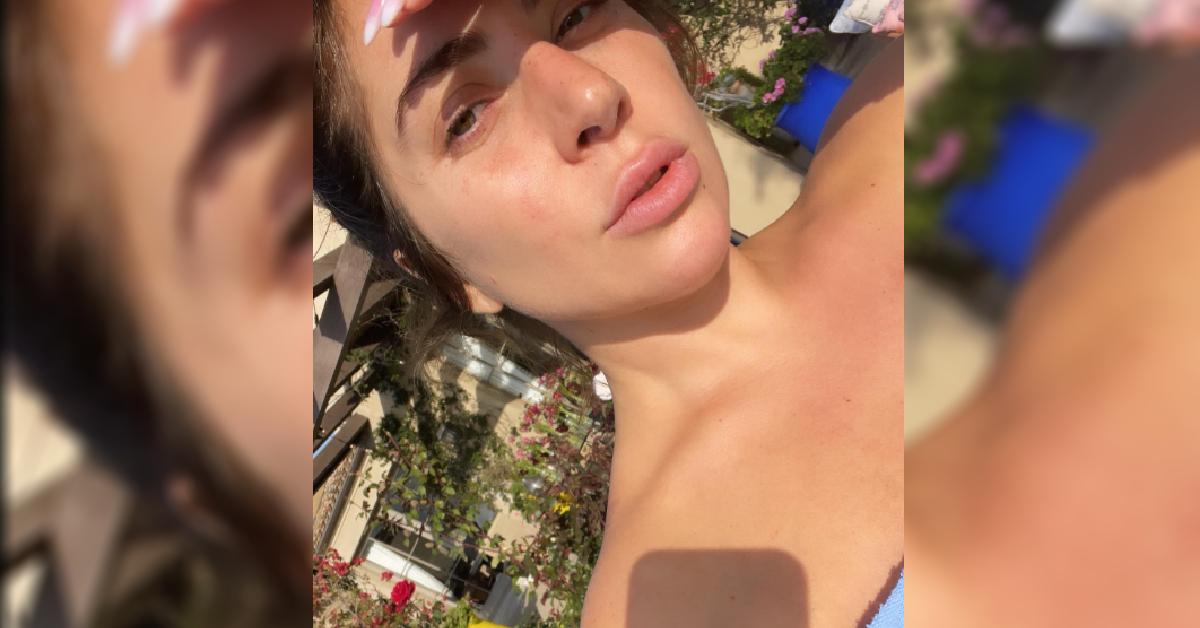 Lady Gaga shared a selfie sans makeup while under the sun on her social media feed. Fans even flooded the post with compliments as they told the "Hold My Hand" singer how beautiful she was, even without any cosmetic products on!
Article continues below advertisement
A Barefaced Selfie After MTV VMA Nods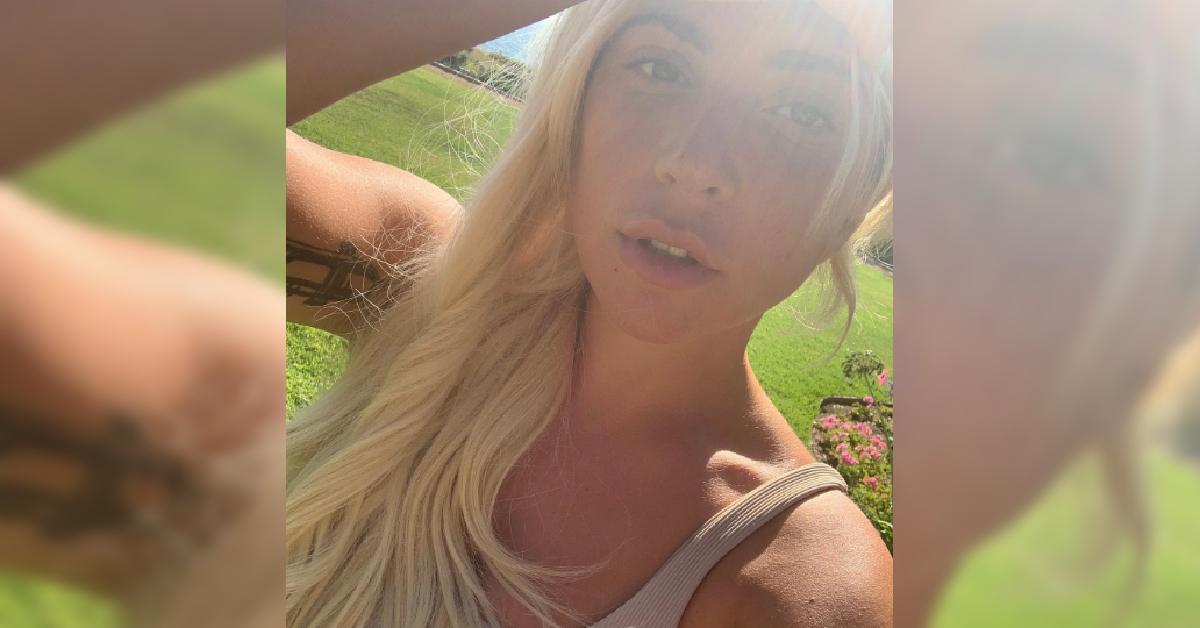 "Rain on Me" hitmakers Lady Gaga and Ariana Grande tied in leading nominations for the MTV Video Music Awards in 2020. To celebrate the milestone, the pop star uploaded another photo of herself while donning a casual style, featuring a simple nude top.
"This is such a difficult time for people all over the world, I really honor how lucky I am to have a day like today," she wrote. "I hope you all will celebrate yourselves in this moment, everyone should be nominated for an award right now."
Article continues below advertisement
Lady Gaga Also Scores An Oscar Nomination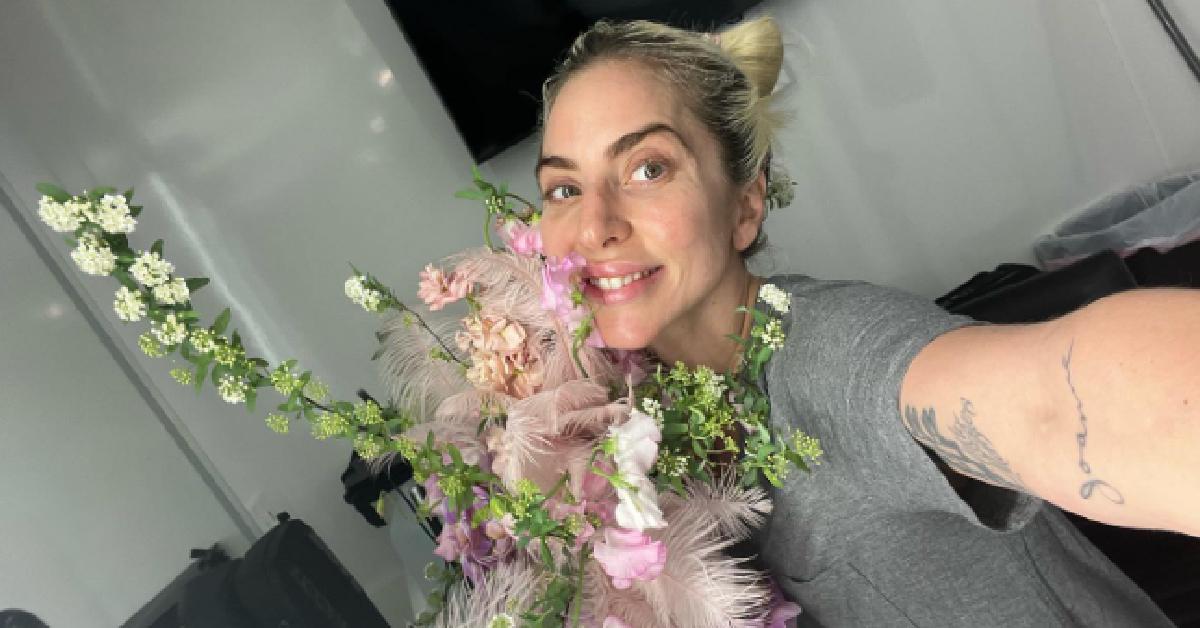 In January, Lady Gaga got an Oscar nomination for Best Original Song for the Top Gun: Maverick theme song, "Hold My Hand." She immediately shared her reaction online by posting a photo of herself holding a bouquet as she thanked the Academy for the opportunity.
Previously, the singer won the Oscar for Best Original Song for A Star Is Born song "Shallow."
Article continues below advertisement
Barefaced Look Goes Viral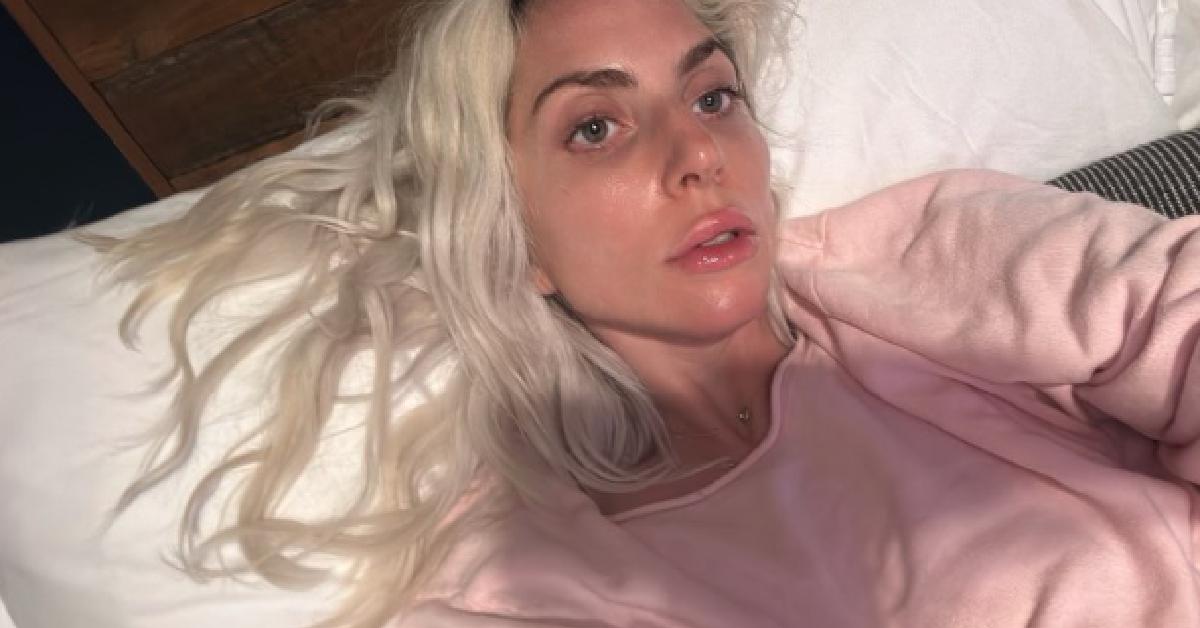 Following Haus Labs' arrival at Sephora U.K., Lady Gaga also launched makeup-free selfies to celebrate the development.
The singer's glowing skin and glossy lips highlighted her natural beauty as she posed while her lips were slightly parted. In another shot, she gave a shy smile that made everyone's heart skip a beat.