Lamar Odom Reportedly Ordered To Pay Baby Mama Liza Morales Nearly $400,000 In Child Support
Talk about a pay day! Lamar Odom has been ordered to hand over nearly $400,00 to ex-girlfriend Liza Morales after he allegedly stopped paying child support for the former flames' two children.
Article continues below advertisement
Morales sued the former NBA pro back in May, claiming Odom failed to honor their 2015 agreement over their now-adult children, Destiny and Lamar Jr. Odom has not made any child support payments since June 2020, according to Morales, and his lack of support has taken a toll on the family-of-three.
The baby mama and her kids are now facing an eviction case against them, since Odom hasn't handed them the money to help pay the rent for their apartment in Lower Manhattan, according to Morales. Apart from being behind on child support, the mother-of-two insisted her baby daddy was also behind on college costs and tuition.
Article continues below advertisement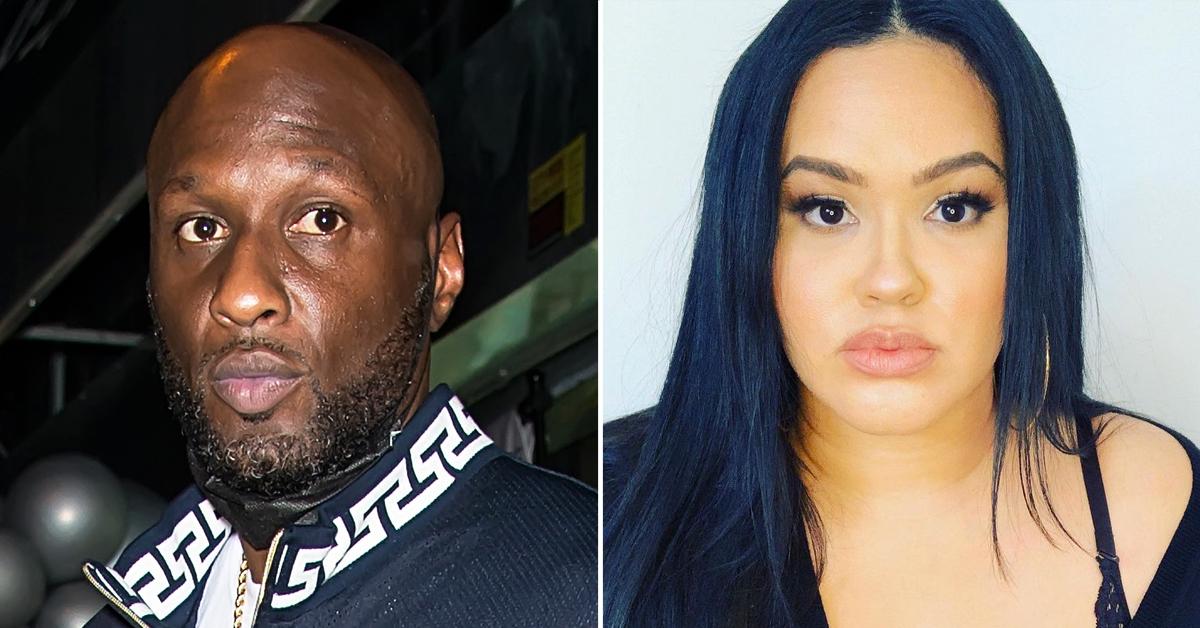 In addition, Morales claimed her ex has more than enough money to pay, but refuses to do so, given that he just pocketed $40,000 in a celebrity boxing match against Aaron Carter. The Basketball Wives star also insisted he made millions from his time in the NBA league and is still collecting a pension — a claim Odom has since refuted.
Article continues below advertisement
"I will just offer the observation that if Mr. Odom wants to have a brand that means anything, it should be one where the person behind the brand pays to support his children and doesn't leave his children in danger of being evicted," Morales stated during the Tuesday, June 29, hearing.
Article continues below advertisement
"If Mr. Odom is in good enough shape to participate in a boxing match, he's certainly in good enough shape to abide by his obligations to support his children as set forth in the settlement agreement," the judge reportedly declared during the video hearing.
Article continues below advertisement
According to Cooper's judgement — which was made public on Thursday, July 29 — the ex-Los Angeles Laker must pay $380,549 in child support, rent arrears and college costs, as well as her legal fees in the case, Page Six reported.
Article continues below advertisement
The judge said Odom must also fund a life insurance policy, citing his ex-girlfriend as the beneficiary, worth $1 million by Friday, July 30. If Odom fails to do so, Morales "may enter a judgement against Lamar Odom for an additional $1,000,000," according to the order, signed Tuesday, July 20.
The 41-year-old has since fired back against his ex's claims, insisting he doesn't receive pension from the NBA until he's 46 and shaming Morales for making it his responsibility to take care of grown adults.
"I was never married to my kids' mother," Odom wrote via Instagram on Thursday, July 1. "I took care of her from the second she became pregnant and even after I was married I still paid her bills. I AM NOT RESPONSIBLE for a GROWN AS* WOMAN!! Once my children became adults my duties were done! I told her to GO TO WORK! MOVE into an affordable home, she didn't listen and that is NOT on ME!"