NEWS
'I'm Alive, I'm Sober': Lamar Odom Opens Up About Addiction, Use Of Ketamine As Treatment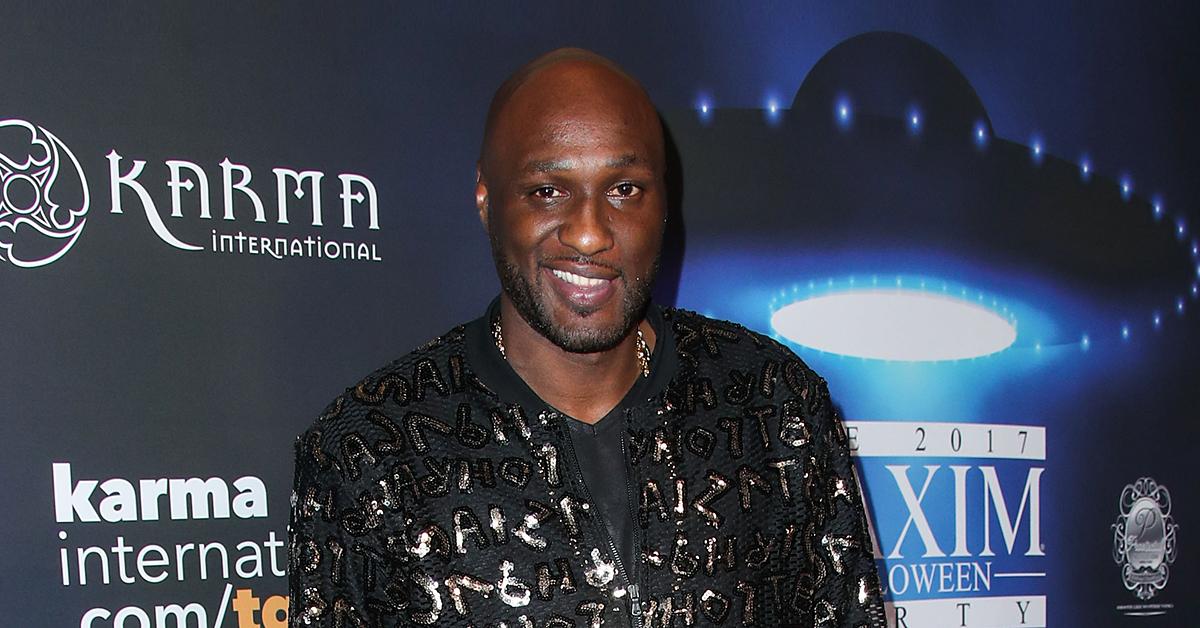 Article continues below advertisement
Under medical supervision, the former NBA pro — whose battle with drug addiction led to a near-death experience — has been treated with small doses of ketamine for the past two years, which has helped him stay sober.
"I went to rehab and did some other things, but ketamine came into my life at the right time," Odom said during his appearance on Good Morning America, which aired Monday, May 17. "I'm feeling amazing," he candidly told ABC News' Steve Osunsami, adding: "I'm alive. I'm sober. I'm happy."
Article continues below advertisement
The 41-year-old previously revealed he had his first encounter with drugs at the age of 12. And in 2015, Khloé Kardashian's ex-husband was found unresponsive in a Las Vegas brothel. At the time, he reportedly suffered 12 seizures, six strokes and his heart stopped twice.
Article continues below advertisement
With hour-long sessions of being given small doses of ketamine, Odom said he no longer has the urge to use drugs such as cocaine. "I don't wake up looking to do lines ... or waking up in a dark place or feeling unfulfilled," the former Los Angeles Lakers confessed.
Even when he is going through hard times, Odom doesn't think to turn to drugs anymore in order to fix the pain. "When Kobe [Bryant] passed away, you know, the old Lamar, that'd have been every excuse in the world for me to go get high, [but] doing drugs didn't even enter my mind," Odom told Osunsami.
Article continues below advertisement
Odom has endured a great deal of pain in his life after losing his mother as a child and his own son, Jaden, at just six months old. Odom admitted he self-medicated but has now turned to medically-guided alternative treatments for depression and drug dependency.
Article continues below advertisement
Due to his progress over the past two years, Odom candidly told Osunsami that he has no intention of stopping his treatment. "I don't think I will stop it," the father-of-two said of the drug. "I wouldn't want to try to stop to be great. If I have greatness inside of me, I want to try to get it out."
According to the Drug Enforcement Agency (DEA), ketamine is a pain medication with hallucinogenic effects. In the 1970s, it was approved by the U.S. Food and Drug Administration (FDA) as a rapid-acting anesthetic. It was originally used on the battlefields of the Vietnam War, but in the 1980s, ketamine became a popular club drug.
Article continues below advertisement
However, health officials are now discovering that, when taken in small doses, the synthetic drug may be able to help people struggling with everything from addiction to anxiety, post-traumatic stress disorder (PTSD), suicidal feelings and other mental health conditions. Although ketamine's affect on the brain is still being looked into, studies show that the treatment could help people relieve emotional pain from past traumas.
Article continues below advertisement
Odom's experience and journey with the drug will be featured in the new documentary Lamar Odom Reborn, which is airing this week on YouTube, MTV Live and other social media platforms.
Odom said he hopes his story will help inspire Black men to pay more attention and care to their mental health. "Admitting you are depressed or asking for help is a challenge for anyone," said Odom in the press release for his upcoming project. "My hope is that sharing my journey in Reborn will open a dialogue for millions of people."