NEWS
Legendary Talk Show Host Larry King Dies At 87 After Contracting COVID-19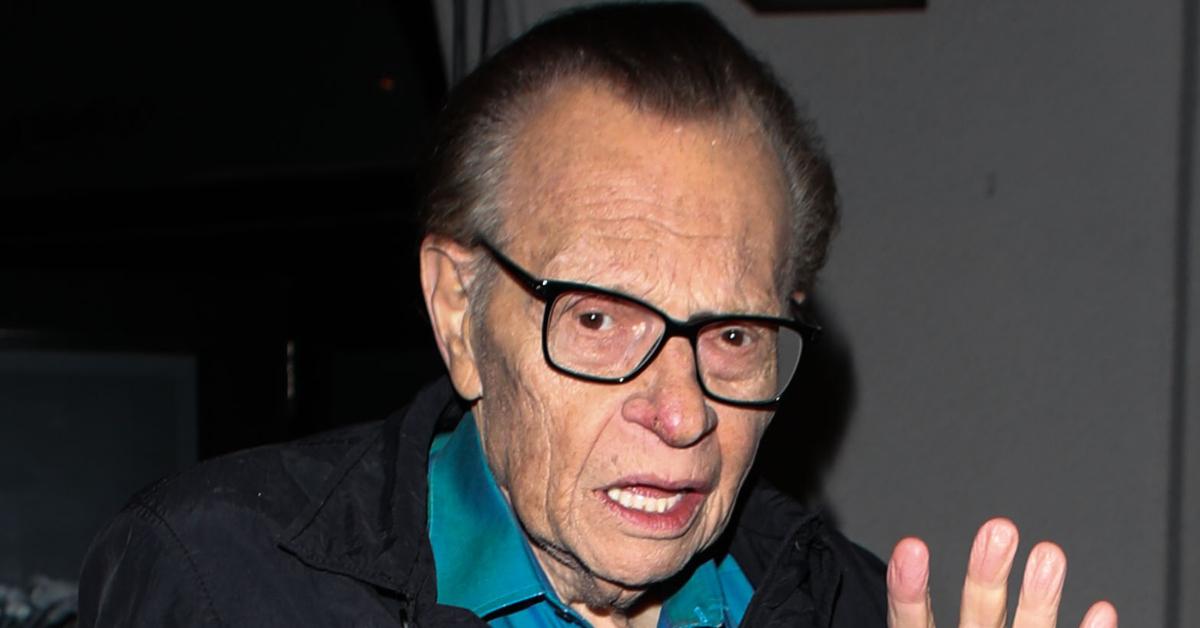 Former broadcast journalist and talk show host Larry King has died at 87.
The legendary TV icon passed away in the early hours on Saturday, January 23, at Los Angeles' Cedars-Sinai Medical Center, an official statement by his Ora Media company confirmed.
Article continues below advertisement
Article continues below advertisement
"Additionally, while it was his name appearing in the shows' titles, Larry always viewed his interview subjects as the true stars of his programs, and himself as merely an unbiased conduit between the guest and audience.
"Whether he was interviewing a U.S. president, foreign leader, celebrity, scandal-ridden personage or an everyman, Larry liked to ask short, direct, uncomplicated questions."
King was hospitalized back in December after contracting COVID-19.
His health had deteriorated to the point he had to be taken to the ICU on New Year's Eve.
There, he was given oxygen to help him breathe before being moved back to his hospital room in early January when his condition started improving, David Theall, a spokesman for Ora Media revealed.
Article continues below advertisement
"Funeral services and a memorial service will be announced later in co-ordination with the King family, who ask for privacy at this time."
Over the years, King has faced several health problems including lung and prostate cancer.
In 2019, he survived a near-fatal stroke that left him in a coma for weeks, having also suffered a heart attack that had almost taken his life back in 1987.
Article continues below advertisement
The New York native, born in Brooklyn, landed a career in journalism after relocating to Florida where he provided on-air presenting gigs for several radio stations in 1957.
King, who was born Lawrence Zeiger, changed his name on the advice of his station manager at the time.
Having made a name for himself in radio, King later transitioned into TV in 1960, hosting a local news show called Miami Undercover that would lead him to work with comedian and mentor Jackie Gleason.
The Larry King Show, which ran between 1978 until 1994, earned him the Peabody Award in 1982, and by 1985, he had landed a new deal with CNN to front Larry King Live up until December 2010.