New Details Emerge In Lil Loaded's Death: Friend Claims He Committed Suicide After 'His Girl' Cheated, Mother Found Him
A supposed close friend of Lil Loaded claimed the late rapper killed himself after his girlfriend cheated on him.
Article continues below advertisement
The hip-hop community is mourning the loss of the rising Dallas rapper, who was 20 years old when he died on Sunday, May 30. And while his cause of death has not yet been confirmed by the Dallas Medical Examiner's Office, Loaded's lawyer, Ashkan Mehryari, believes his client died by suicide.
Article continues below advertisement
Cyraq, apparently a close friend of the late rapper, also suspects that the troubled artist killed himself; however, he claimed that the "6locc 6aby" artist did so because "his girl" was unfaithful to him. In a series of now-deleted Instagram Story posts, Cyraq expressed his hatred towards Loaded's alleged girlfriend while grieving Loaded's death.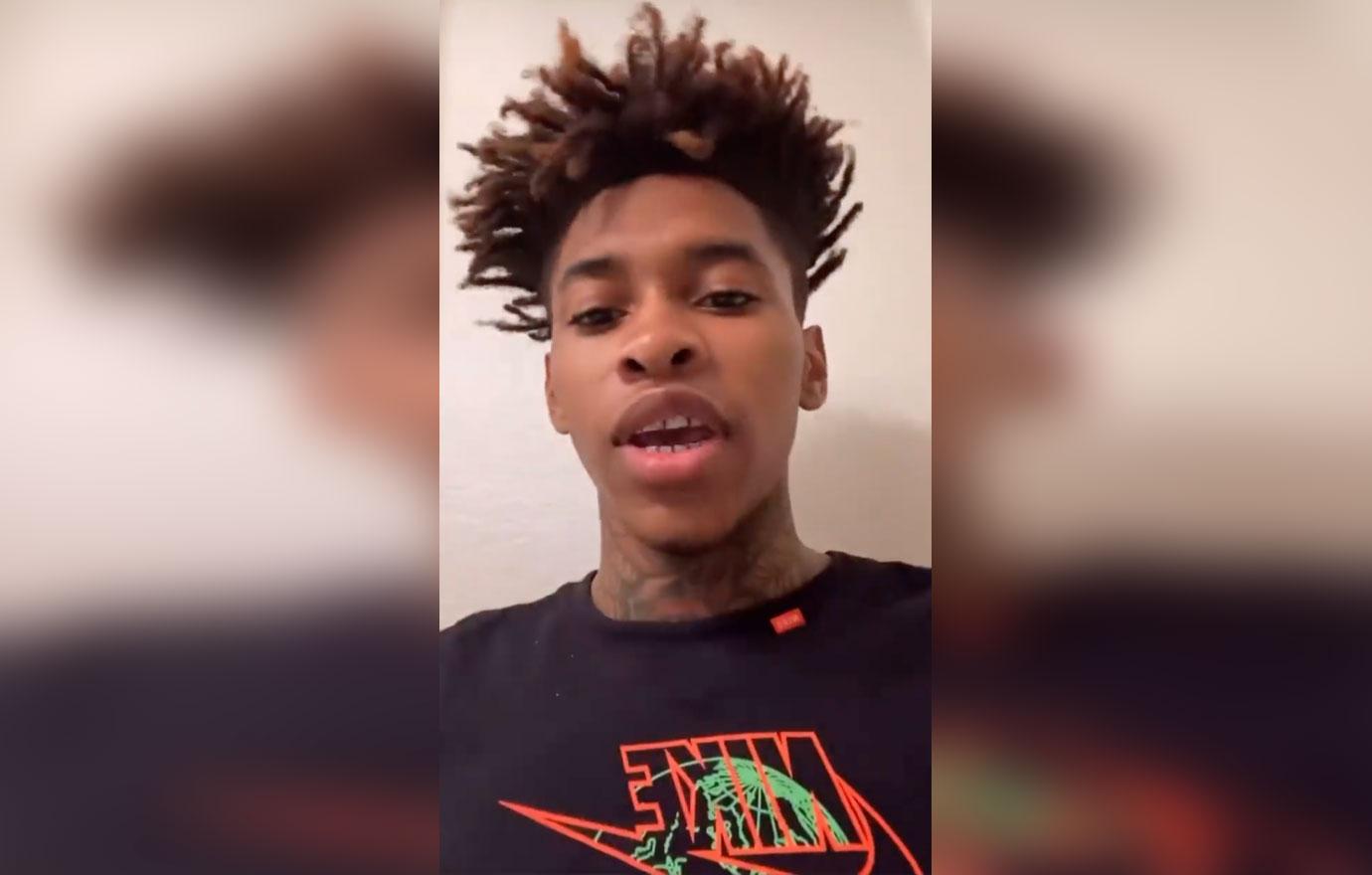 Article continues below advertisement
"My nihh kil himself cause his B****. I hate this h*e so much rn. Im so f**ked up bro that nihh told me inna studio last month somebody F*** his girl he a kill em," he wrote. "This nihh ended this shi behind his girl he meant that shi brudda I love u bih. F**k bro."
Article continues below advertisement
Cyraq updated his followers on how Loaded's mom is handling the loss and expressed his confusion over why his friend didn't come to him for help. "My n**ga momma jus sed he gone man. I know she so hurt bro u can hear da pain in ha voice bro i got them forever," Cyraq continued. "Like bro come on bro @lil_loaded I promise it wasn't worth it brudda u f**ked da world up wit dis one."
He concluded: "Bro u ain have to leave us like this i coulda figured sum out brudda come on bih its messed up my nihh cant even talk to me nomore. I look at you like a me bih i was understanding u." Cyraq also slammed the woman believed to be Loaded's girlfriend in his tribute post for the late rapper. "I'll forever hate that h*e ion gaf this to deep," he wrote alongside videos of him and Loaded together.
Article continues below advertisement
As for Loaded's mother, TMZ reported that she was the person who found the late artist's body and called authorities. According to a police report obtained by the outlet, when cops arrived at the scene, Loaded's mother was crying on the front porch and her son was dead inside with a gun nearby.
Article continues below advertisement
It's being reported that Loaded's mother said her son was emotional the night before his death, also attributing his distress to an ex-girlfriend. It still remains unclear as to who exactly Loaded was seeing before his apparent suicide. OK! reached out to authorities for more details surrounding the situation, but authorities declined comment, as it is an ongoing investigation.
The "Link Up" rapper's death comes after he shared a cryptic message to his Instagram Story. "Dear most high, please forgive me for my shortcomings and all of the times I've fell short of making you proud and being appreciative of the blessings that have been put in my life," his ominous message read. "Sometimes the lines are blurred between being solid and being heartless."
Article continues below advertisement
"I want to thank you for how far I've come," he added. Loaded went on to praise the people who have been put in his life to keep him "grounded and humble through everything and I love every single one of those people that are genuinely [there] for me."
Article continues below advertisement
In what is believed to be his last Instagram Story, Loaded concluded: "I ask for entrance into your kingdom thru all of my mistakes. I know you love all your children, and I'm ready for my heart and soul to join you."
Loaded died one week after his 2019 "6locc 6aby" tune was certified gold by the Recording Industry Association of America. His untimely death also took place the same week he was supposed to appear in court for an alleged murder charge. The young rapper was charged with manslaughter for the 2020 shooting of his friend, Khalil Walker, who was 18 years old.