NEWS
'He Was Very Loved': Nicki Minaj Breaks Silence On Father's 'Devastating' Death Months After February Hit-And-Run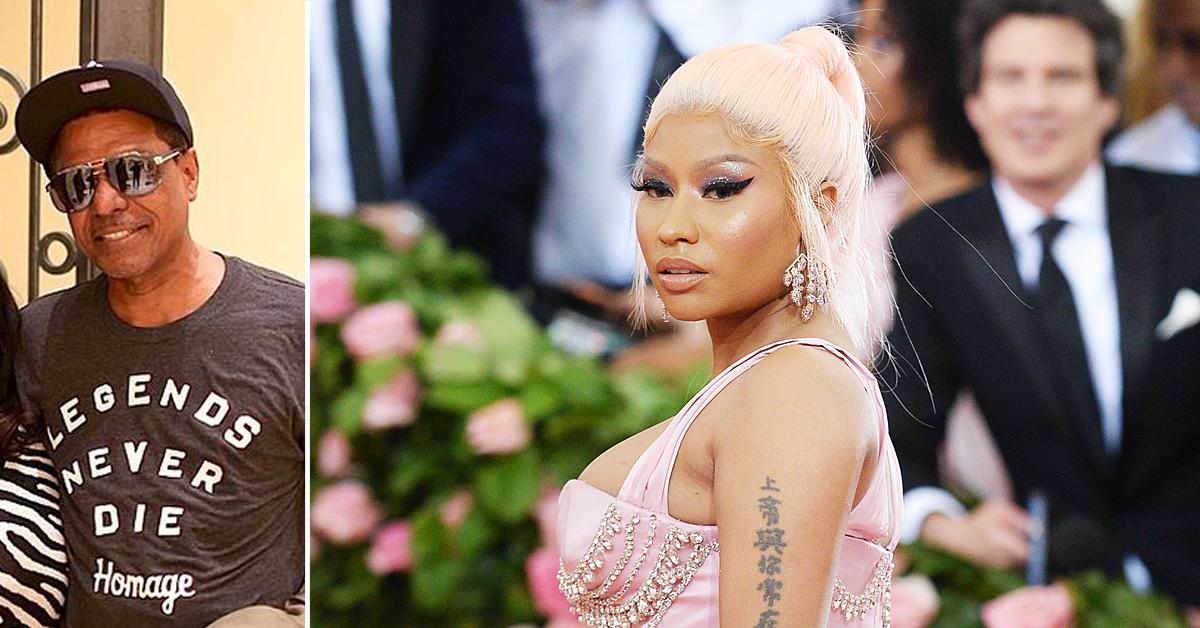 Nicki Minaj has finally broken her silence on some very personal matters. The rapper opened up about losing her father, Robert Maraj, who was killed in a hit-and-run accident in February.
Article continues below advertisement
In a statement to the artist's website, Minaj said she still isn't ready to discuss her father's passing while noting how painful the grieving process is. "Tho I can't really bring myself to discuss the passing of my father as yet; I can say it has been the most devastating loss of my life," the 38-year-old shared on Friday, May 14.
Article continues below advertisement
On February 12, Maraj was going for a walk in Mineola, N.Y., when he was hit by a white 1992 Volvo station wagon. Prosecutors alleged that the accused driver, Charles Polevich, got out of his car and asked Maraj if he was OK before fleeing the scene. He did not call 911. Maraj was in critical condition when he was transported to a nearby hospital but died the following day due to his injuries.
Article continues below advertisement
Five days after the fatal accident, Polevich reportedly turned himself in to Nassau County police after detectives identified him on surveillance footage. The 70-year-old was freed on bail after he pleaded not guilty to two charges: leaving the scene of an incident and tampering with physical evidence.
Minaj's mother, Carol Maraj, has since filed a $150 million civil lawsuit against the accused driver on Friday, March 19, claiming he was careless and reckless when he hit her late husband and left the scene.
Article continues below advertisement
"He was not only irresponsible and negligent, but more concerned about running away and hiding than seeking help," attorney Ben Crump wrote about the driver on Instagram in March. "Polevich's behavior was criminal, cowardly, and immoral. We will hold him responsible for his reckless actions that led to Robert Maraj's death!"
Article continues below advertisement
Nassau County Police Detective Lt. Stephen Fitzpatrick also said at a news conference in February that Polevish was "absolutely aware of what happened," explaining: "He got out of the car and he looked at the deceased, got into his car, and made the conscious decision to leave instead of dialing 911."