'Face/Off' Actress Romy Walthall Dead At 57 After Suffering Sudden Heart Attack, Children Pen Touching Tributes
Article continues below advertisement
Walthall's son, Morgan Krantz, confirmed the tragic news on Thursday, May 27, via Instagram. The director and actor shared an array of loving photos of his late mom at work and with her kids when they were younger. "Rip Mom. I love you ❤️‍🔥," Krantz simply captioned the touching post.
Walthall's daughter, Isabella Israel, also took to Instagram to pen a heartfelt message following her mom's death. "I've resigned myself to the fact that there will never be any appropriate combination of earthly words to accurately describe my mother. You just had to be there to get it," she began her emotional caption alongside a series of photos. "She was everything at once."
Article continues below advertisement
Israel explained her mom was her "first love. [Her] best friend at times and [her] sworn adversary at others." She praised the late actress for her positive and free-spirited energy.
Article continues below advertisement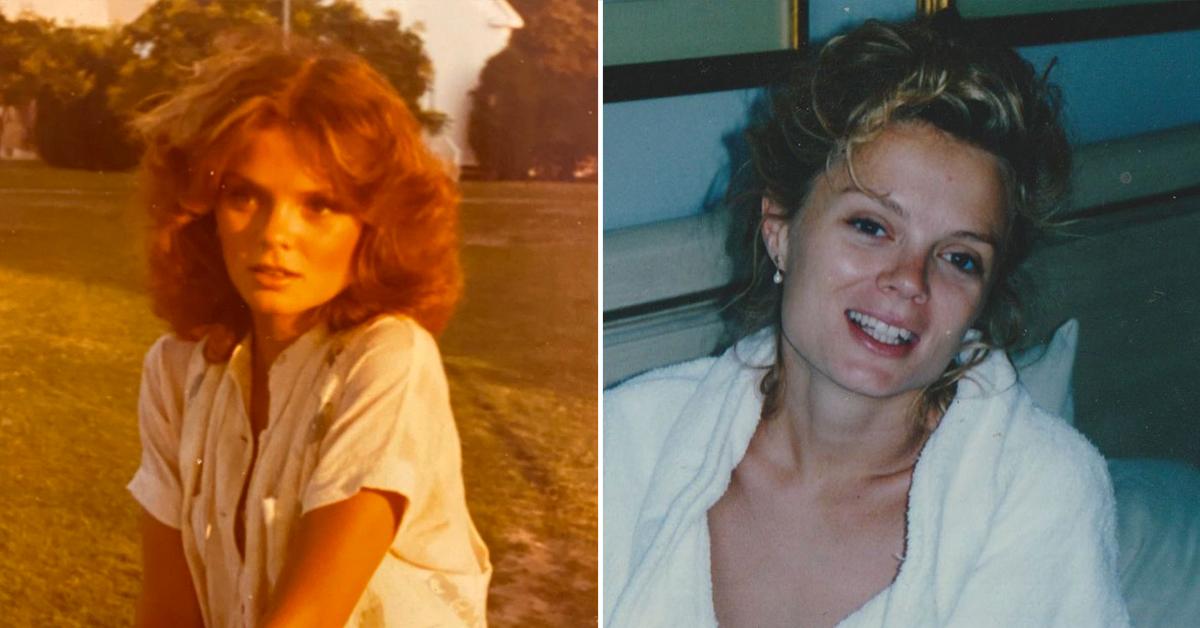 "She was the most beautiful woman I've ever seen and she was wicked and fun and light and dark and she possessed the kind of magic that you truly just don't see," Israel continued in her Saturday, May 22, post. "When we were teenagers my friends and I coined the term #romylife because we all aspired to be more like her in the way she gave absolutely zero f**ks about anything but her own happiness."
Article continues below advertisement
Israel candidly admitted she is "terrified of a world" without her mom. However, she knows Walthall left earth once she knew Israel was "finally safe and happy." Israel also thanked her mom for making her a "hustler, a smooth talker, a cuddler, a dreamer."
Article continues below advertisement
"My favorite things about me are because of you," she concluded. "I will always always always love you ferociously. More than the moon with a fence around it! See you around mommy 💜."
Walthall's other son, Theodore Dudley, also praised his mom for giving him so much "love and wisdom" that will never expire. While noting Walthall will always be his "inspiration," he thanked her for teaching him to "never give up," never take "no for an answer" and remain true to himself. "Rest in peace. I'll see you in the stars," he concluded, per Variety.
Article continues below advertisement
Walthall began her career in the entertainment industry by winning the Mother/Daughter USA pageant in 1980. She was signed at age 17 to Ford Models and modeled around Europe before moving to Los Angeles to pursue an acting career.
Article continues below advertisement
The blonde beauty — who often went by her stage name, Romy Windsor — landed her first acting gig in the 1984 comedy Up the Creek followed by Thief of Hearts. One year later, she played Bobbi in A Bunny's Tale and continued to play roles in popular thrillers such as 1988's Howling IV: The Original Nightmare and 1989's The House of Usher with Oliver Reed.
One of her most famous projects was the 1997 film Face/ Off, which she starred in alongside John Travolta and Nicolas Cage. She also took on the TV industry with roles in Man of the People, Civil Wars and Hotel Malibu with Jennifer Lopez. Walthall's other credits included Murder One, Diagnosis: Murder, The X-Files, T.J. Hooker, Moonlighting, Quantum Leap and Jake and the Fatman.
Walthall's final role was in the 2011 film Os & 1s, which she starred in alongside Krantz. After she retired, Walthall spent the remainder of her time as an acting teacher in the San Fernando Valley, Calif.