NEWS
Tekashi 6ix9ine Reportedly Sued By Miami Stripper For Head Injury Caused By A Champagne Bottle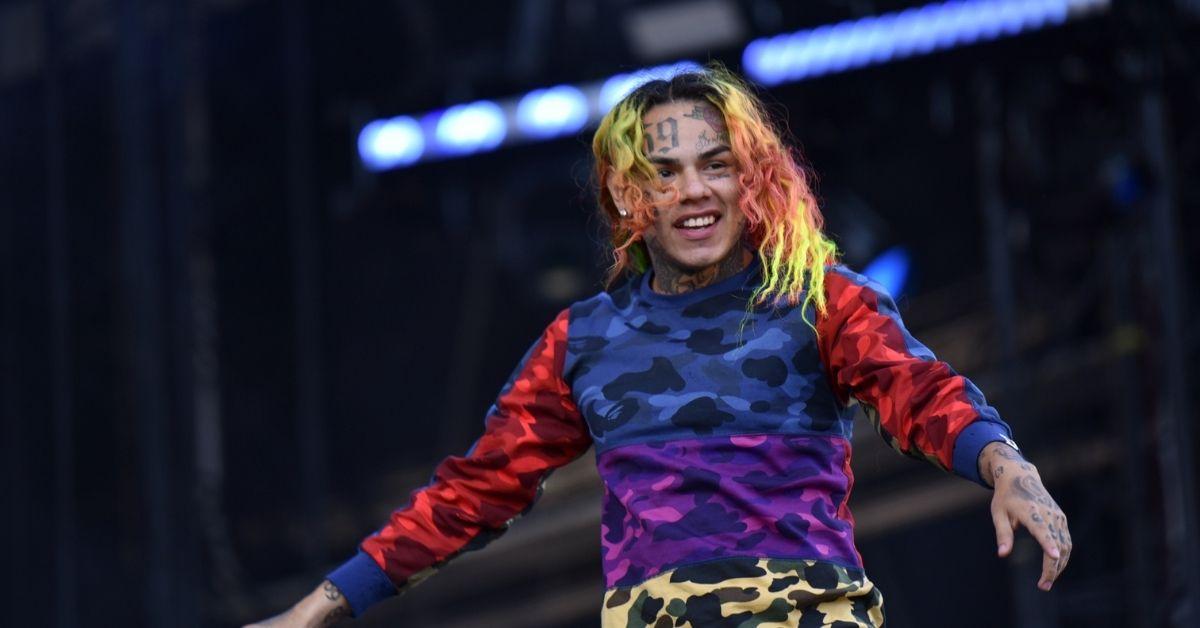 Rapper Tekashi 6ix9ine is reportedly being sued by a Miami stripper who was injured from being hit in the head with a bottle.
The incident was said to have happened on Saturday, February 20, at the Gold Rush Cabaret; 6ix9ine is being accused of throwing a bottle after someone who called him out for snitching.
Article continues below advertisement
Her attorney, David M. Tarlow, clarified that the object was a champagne bottle that the "GOOBA" singer apparently intended to throw at someone else but hit Saleberrios instead.
The woman was reportedly taken to the ER and received several staples to close the wound.
Article continues below advertisement
Salaberrios is also reportedly suing Gold Rush because there was little security around 6ix9ine even though he is said to have a "propensity for violence."
According to a report, staff asked her not to call the police after 6ix9ine was escorted out of the club but she reported the incident anyway.
MORE ON:
celebrity lawsuits
Article continues below advertisement
"There are video cameras in the establishment. It's an attempt to shake him down. If he is served properly, we will immediately move to have it dismissed," 6ix9ine's attorney Lance Lazzaro said, claiming that his client was not involved in any such incident and that the lawsuit is a cash grab.
6ix9ine was previously arrested in November 2018 for racketeering, drug trafficking and weapons charges and was allegedly involved with the Nine Trey Gangsta Bloods gang but entered a plea deal in February 2019 where he testified against members of his former gang.
"I get it — don't fight fire with fire. I'm sorry but what did I do wrong? Be loyal to n****s that was f***ing my baby moms? Be loyal to n****s that kidnapped me? Beat the s**t out of me on video and everything? I'm supposed to be loyal to that? You know what it is, ya don't want to accept the fact that those is all true facts," 6ix9ine explained after his release.
"Ya understand why I snitched, ya don't wanna understand."
Article continues below advertisement
According to Mill, "The feds sent him to take me out wtf," he wrote in a since-deleted post. "[I] had to spit on him so he retreated lol he really waited outside the club for me. I thought I was dreaming wtf we almost smoked him lol he posed a lil threat popping up in the parking lot waiting for me."
The drama between the two began after Mill posted a freestyle video to denounce "snitches."
TMZ was the first to report on Salaberrios' lawsuit against Tekashi 6ix9ine.