NEWS
'It Was Horrifying': Lindsay Lohan's Mom Dina Reflects On The Tumultuous Time When Britney Spears & Her Daughter Were Being 'Targeted'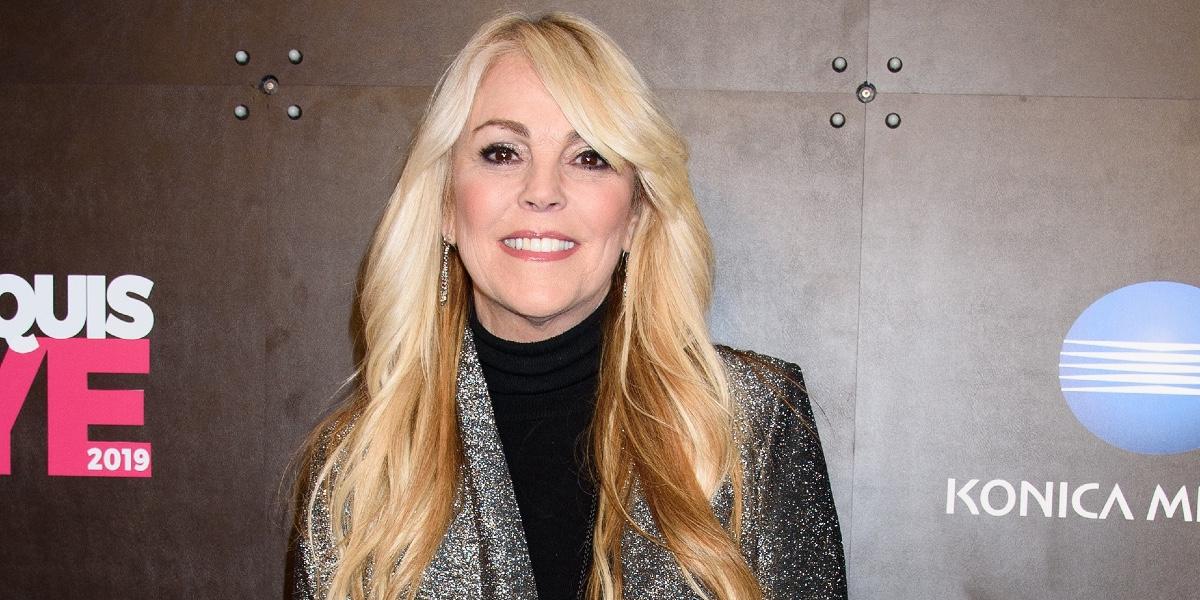 Article continues below advertisement
While she didn't want to speak on behalf of the "Oops!... I Did It Again" singer, she did acknowledge just how wild the fame level was at the time.
"Back 12 years ago, tabloids became weekly," she explained. "It was crazy, they were targeting in on that particular group — the Britneys, the Paris [Hiltons], the Lindsays, the Ashlee Simpsons — it was a group [resembling a] young up-and-coming brat pack that they were channeling, so it was horrifying... It just got way out of hand."
"I would love for Britney to tell her story," she added.
Article continues below advertisement
This week, a video resurfaced featuring her famous daughter in an interview on The Late Show with David Letterman which has since been heavily criticized on social media in the aftermath of the New York Times documentary, which takes a close look at how women are treated in the entertainment industry.
"This Lindsay Lohan interview on David Letterman in 2013 is horrifying to watch now," a Twitter user shared on Saturday, February 13.
Article continues below advertisement
The two-minute clip, which soon went viral in the Twittersphere, was a condensed version of the original 14-minute interview, where Letterman asked the Georgia Rule actress about rehab.
"Now aren't you supposed to be in rehab now?" Letterman asked, to which Lohan confirmed she'd enter May 2 and said she would be there for "three months" and was in rehab "several" times.
'I HAVE TO PEE!' LINDSAY LOHAN GIVES OK! HER MOST CANDID INTERVIEW YET
However, Letterman kept pressing the Mean Girls star about the personal matter.
"How will this time be different? What are they rehab-ing, first of all? What is on their list?" Letterman asked. "What are they going to work on when you walk through the door?"
Article continues below advertisement
"We didn't discuss this in the pre-interview," Lohan said, looking a bit uncomfortable as she continuously glanced away from Letterman and the camera. "I'm happiest when I'm working and healthiest, and I think this is an opportunity for me to focus on what I love in life. And I don't think it's a bad thing. I think it's a blessing…."
When Letterman later asked, "Do you have addiction problems?," Lohan responded: "Now you sound like Dr. Phil."
IS BRITNEY SPEARS ASKING FOR HELP VIA SOCIAL MEDIA? SEE ALL THE EYEBROW-RAISING SIGNS THROUGH THE YEARS
Following the resurfaced clip, Lohan's representative Leslie Sloane spoke with Newsday about how Lohan conducted herself during the interview.
"In that time, in general, there were really no boundaries, and women have always had a tougher time," Sloane said. "All of these interviews and stories coming back now are proving that. I'm not specifically talking about Dave — Dave was always very sweet to her. Looking at it now, the interview seems awkward. But Lindsay handled herself with grace and class. Lindsay is not looking to condemn anybody, but is living in the present and is very happy, and in a couple of months will be announcing some new projects."