NEWS
Longtime CBS And NBC News Journalist Roger Mudd Dead At 93 — Dan Rather Pens Tribute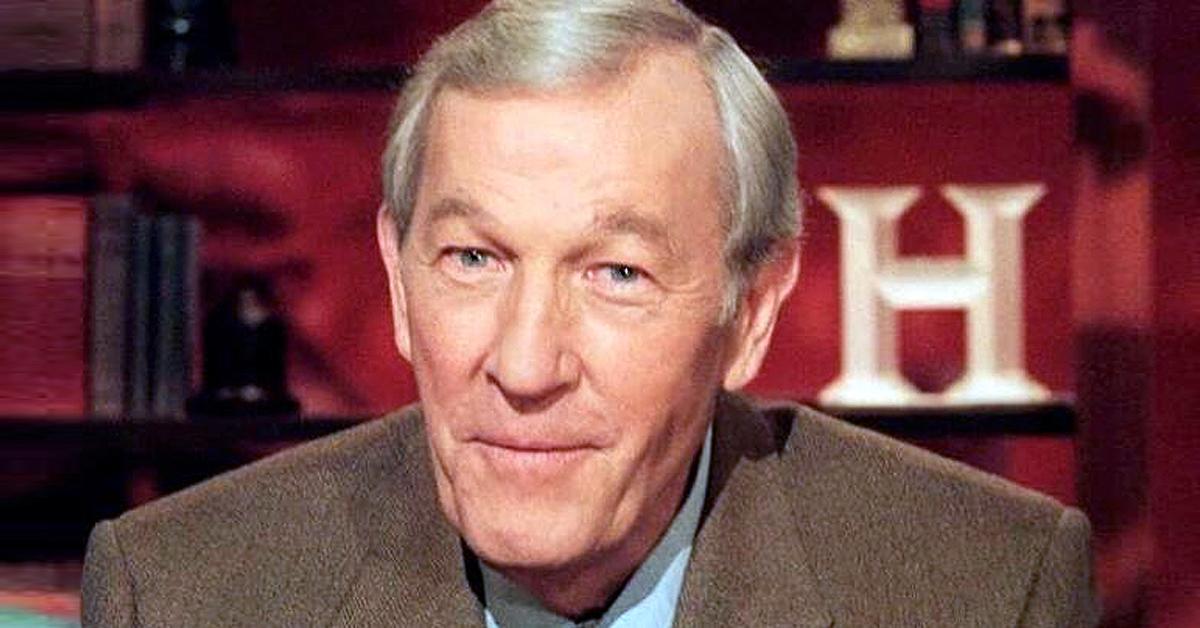 Longtime CBS and NBC news reporter Roger Mudd has died on Tuesday, March 9, at 93 due to complications of kidney failure. CBS News reported his tragic death, adding that he passed away at his home in McLean, Va.
Since learning of Mudd's death, former news anchor Dan Rather — who worked at CBS at the same time as Mudd — paid tribute to the late journalist. "Roger Mudd was a journalist of the highest standard. His storied career was a credit to his talent and a service to the country. The crucible of newsrooms can be competitive, but I always admired Roger," he wrote via Twitter on Wednesday, March 10. "I enjoyed reminiscing with him in later years about the journeys we traveled."
Article continues below advertisement
Mudd — who was known for his legendary interview during which he derailed Senator Edward Kennedy — worked on network television for over 30 years and covered Congress, elections and political conventions, as well as served as a frequent anchor and contributor to various specials.
His TV career took off at the start of television news, the pre-cable and pre-Internet days, when millions of Americans turned towards the three big networks for their main source of news.
Article continues below advertisement
The respected newsman received a George Foster Peabody Award for his November 1979 special CBS Reports: Teddy. His successful special aired just days before Kennedy first announced his bid to challenge the then-president Jimmy Carter for the 1980 Democratic presidential nomination.
At the time, Mudd notoriously stumped Kennedy during an interview when he asked him why he wanted to be president, to which Kennedy awkwardly replied: "Well, I'm, uh, were I to make the announcement to run, the reasons that I would run is because I have a great belief in this country.
Article continues below advertisement
"We're facing complex issues and problems in this nation at this time but we have faced similar challenges at other times," he hesitantly continued. "And I would basically feel that it's imperative for this country to move forward, that it can't stand still, for otherwise it moves backward."
Kennedy's rambling response to Mudd's simple question was later seen as a pivotal point to his dooming loss to Carter, who defeated him in the party's presidential nomination.
Following the interview, Mudd told viewers that the Massachusetts senator "can be dominating, imposing and masterful" while "on the stump." However, "off the stump, in personal interviews, he can become stilted, elliptical and at times appear as if he really doesn't want America to get to know him."
Mudd eventually left CBS — after he didn't land the CBS Evening News anchor position even though he temporarily took over the job from 1966-1973 — for rival NBC News to serve as its chief Washington correspondent. He also co-anchored NBC's Nightly News and Meet the Press, the Sunday morning interview show, for a period of time.
Article continues below advertisement
During an interview on the NewsHour in April 2008, Mudd explained that he "absolutely loved" keeping tabs on the country's 100 senators and 435 representatives because "all of them" are "wanting to talk," which allows him "great access" to politics at all hours of the day, "as opposed to the White House, where everything is zipped up and tightly held."
According to CBS News, Mudd is survived by his four children, 14 grandchildren and two great-grandchildren.