NEWS
Vanessa Bryant Slams Controversial Rapper Meek Mill For 'Extremely Insensitive And Disrespectful' Lyric About Late Kobe Bryant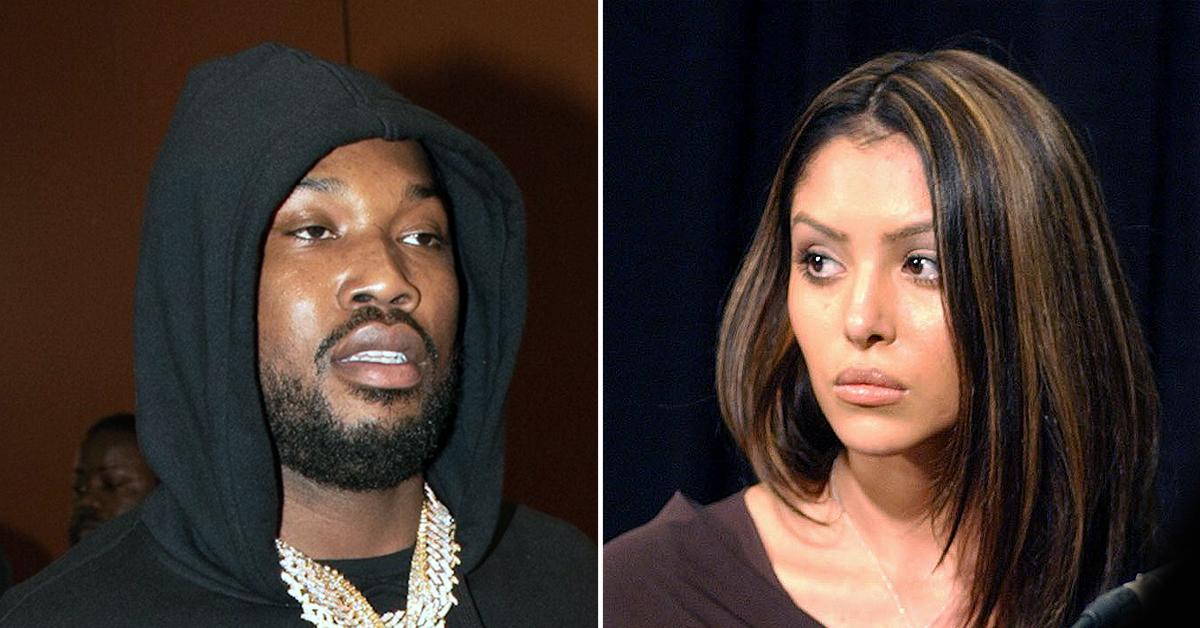 The wife of the late Kobe Bryant, Vanessa, called out Meek Mill after he referenced the late NBA star in his recently leaked new song, "Don't Worry," in which he sang: "If I ever lack, I'm goin' out with my chopper, it be another Kobe."
"Dear @meekmill, I find this line to be extremely insensitive and disrespectful," Vanessa wrote on her Instagram Story on Monday, February 22. "Period. I am not familiar with any of your music, but I believe you can do better than this. If you are a fan, fine, there's a better way to show your admiration for my husband. This lacks respect and tact."
Article continues below advertisement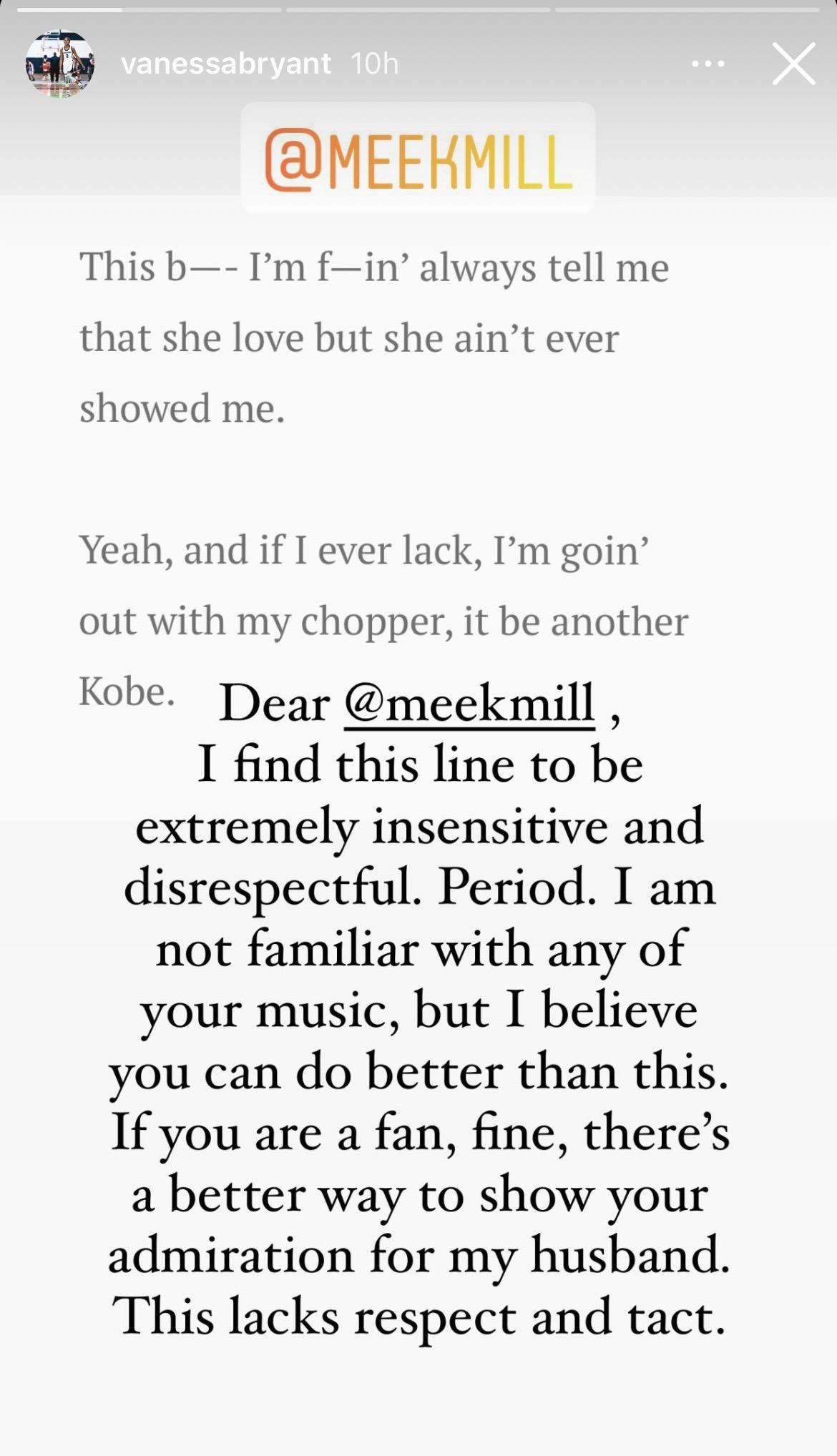 Article continues below advertisement
Vanessa also shared a supportive message from basketball star Candace Parker, who wrote: "I'm sorry you and your girls continually have to deal with SH*T like this. It's not fair it's not right."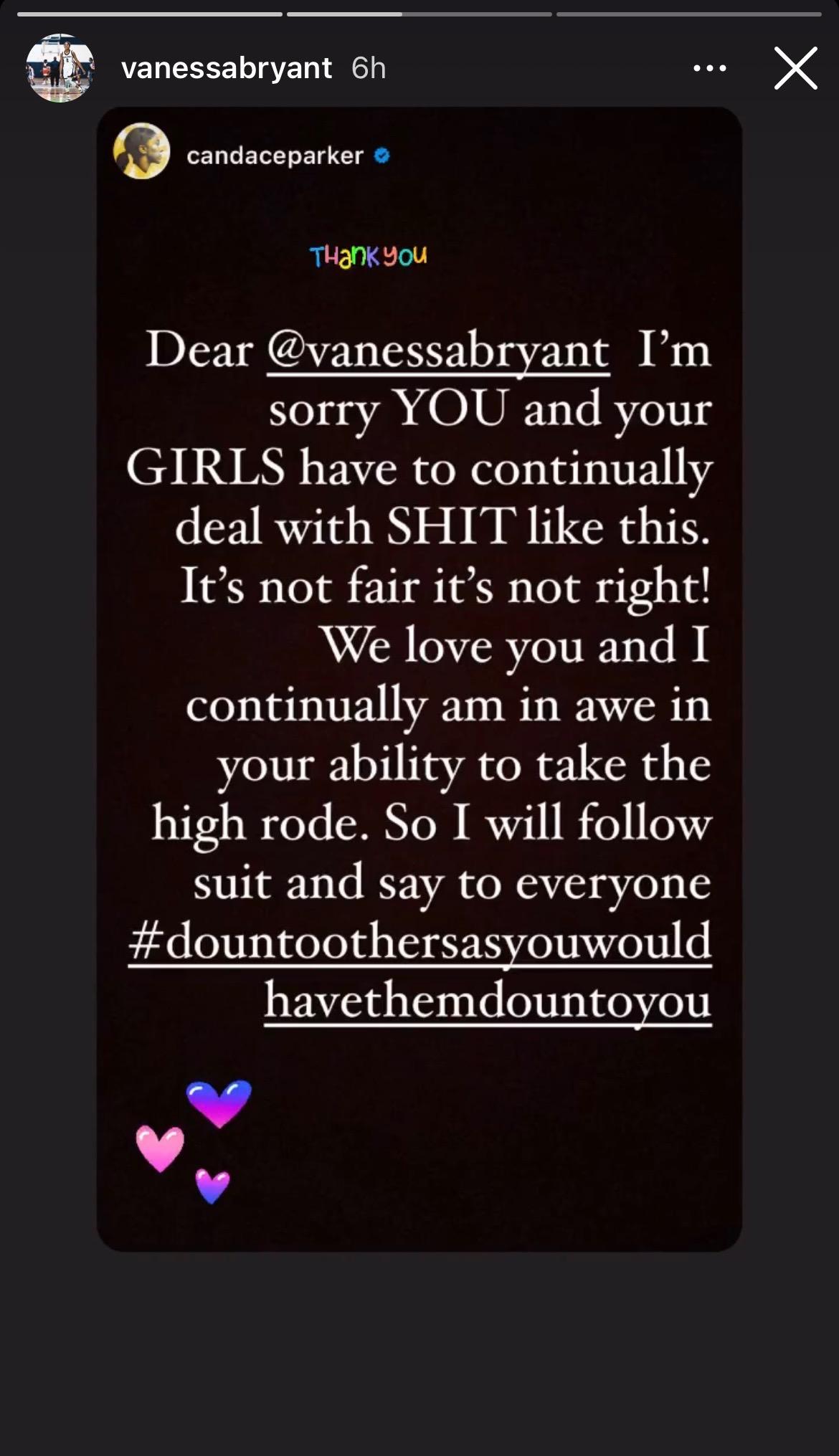 Article continues below advertisement
Less than half an hour after the widow, 38, shared her message, Mill — whose real name is Robert Rihmeek Williams — tweeted a since-deleted post that read: "I'm going back savage in this s--t ... f#%k ya feelings!" 
"I don't think we on the same signal y'all... I don't see what y'all see," the 33-year-old later tweeted. "I say random sh*t all day on social  ... it becomes a trend to hate on me every once in a while but I feed off that sh*t ima beast literally." Social media users responded to Mill's tweet, asking him to apologize to the legendary player's wife.
Article continues below advertisement
The "Going Bad" rapper later clarified that he already "apologized to her in private earlier today not to the public," before adding: "Nothing I say on my page directed to a internet viral moment or the family of a grieving woman! If you care about someone grieving change the subject!"
Mill's song, which is a collaboration with fellow rapper Lil Baby, was leaked online last week, and has since been removed from YouTube and social media.
Article continues below advertisement
Mill responded to the initial backlash to the lyric when it was first leaked last week and suggested his words had been misinterpreted. "Somebody promo a narrative and y'all follow it…. y'all internet antics cannot stop me," he wrote via Twitter on February 18. "They paying to influence y'all now … its almost like mind control 'wake up.'" 
The rapper's song was leaked just over a year after Kobe and his 13-year-old daughter, Gianna, along with seven other people, tragically died in a helicopter crash on January 26. 
As OK! previously reported, National Transportation Safety Board officials said the crash was most likely caused by the pilot's "spatial disorientation" — in other words, "the pilot doesn't know which way is up," an investigator explained. Moments before the crash, the pilot reportedly thought that the aircraft was climbing when it was in fact descending.