NEWS
Who Is That? Madonna Looks Unrecognizable As She Poses With Celeb Pals At Britney Spears' Wedding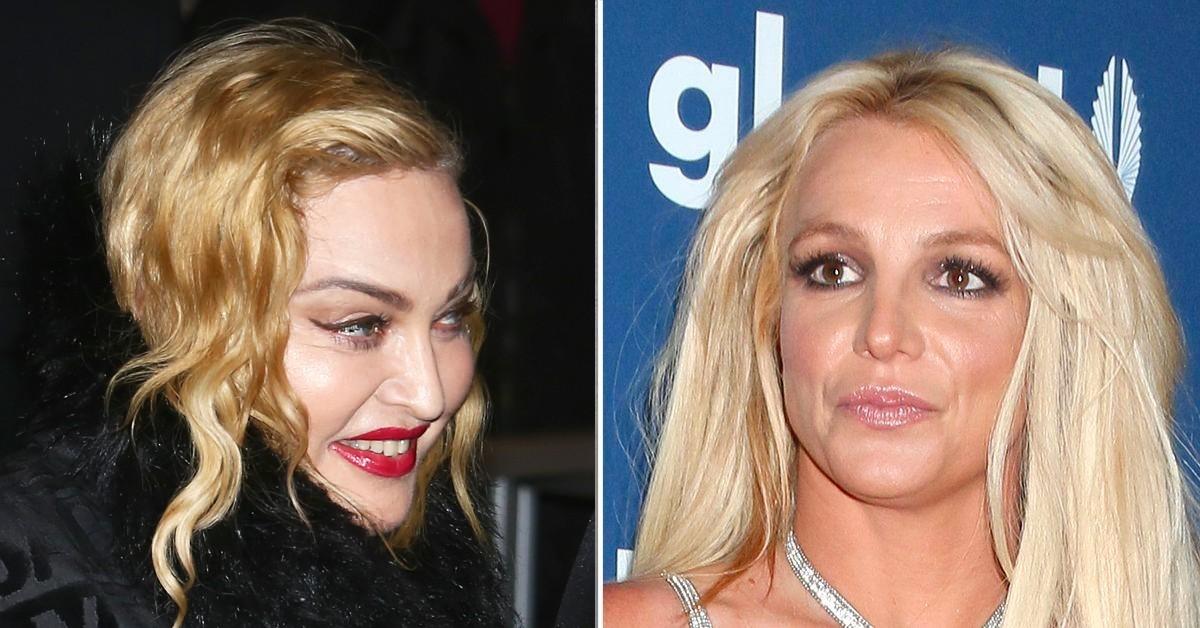 Article continues below advertisement
In an Instagram snap posted by Donatella Versace, the superstar posed alongside the designer, Paris Hilton, Selena Gomez, Drew Barrymore, and Maria Menounos. In the photo, Madonna's face did not move an inch beneath her large black shades.
Fans took to the comment section to voice their concern over Madonna's stoic features, as one noted, "What happened to madonnas face? is she using the sunglasses to hide all the work she's had done," while another added, "who is that in the middle?"
TOTAL NIGHTMARE: MADONNA'S DIVA DEMANDS & DECISIONS FOR UPCOMING BIOPIC COULD SPELL DISASTER, SHE 'CAN'T GET HER ACT TOGETHER,' SPILLS SOURCE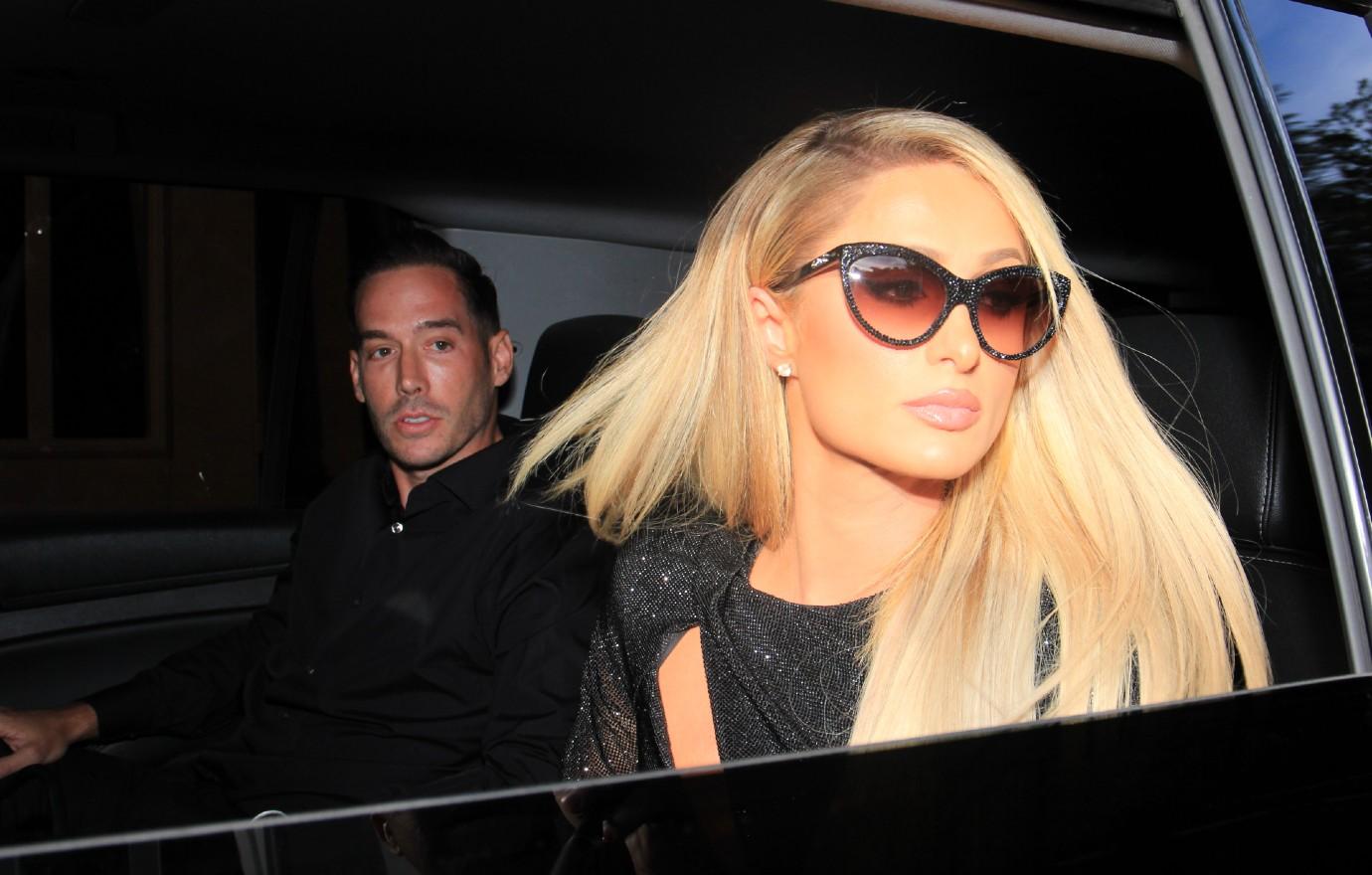 Article continues below advertisement
As OK! previously reported, on Thursday, June 9, the "Toxic" singer married the hunky actor in a star studded affair while wearing a custom made Versace gown.
During the reception, the Evita actress and Spears recreated their iconic kiss from the 2003 MTV Video Music Awards before kicking off their shoes to get down on the dance floor. Party-goers even belted out one of Madonna's greatest hits of all time "Vogue."
Article continues below advertisement
"I've loved Madonna since I was little … huge fan… love her … but this is a hard pass… what has she done to herself?" one user commented under the video, while another added, "I'm just going to remember how fabulous she was in the 90s. She was an icon."
As OK! exclusively reported, New York based plastic surgeon Dr. Steve Fallek revealed what work he feels Madonna may have had done to her face. "Starting from the top, she's had a bunch of Botox so her forehead doesn't move at all," he dished.
Article continues below advertisement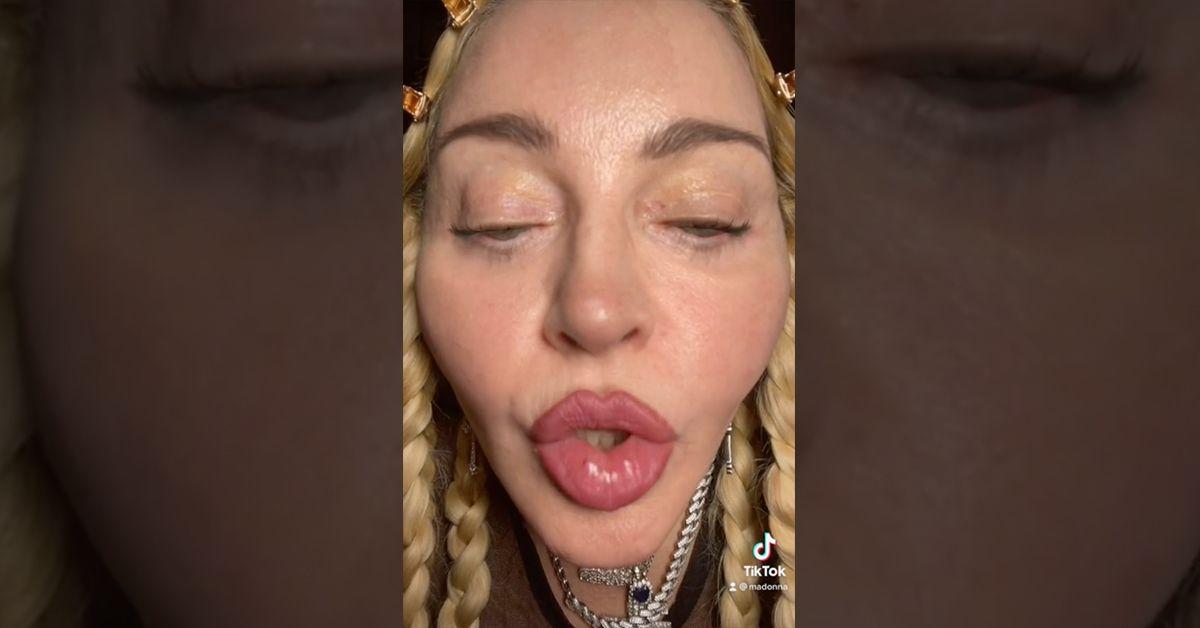 "Her upper eyelids are also significantly dropped, what we call ptosis, and should be fixed," he explained. "The cheeks are way too filled with filler and she might have had too much buccal fat pad reduction to narrow her face too. The Lips are also out of proportion and too big for her."