NEWS
Marjorie Taylor Greene Blames Nancy Pelosi For January 6 Capitol Breach, Thinks 'They Should Sue Her' Not Donald Trump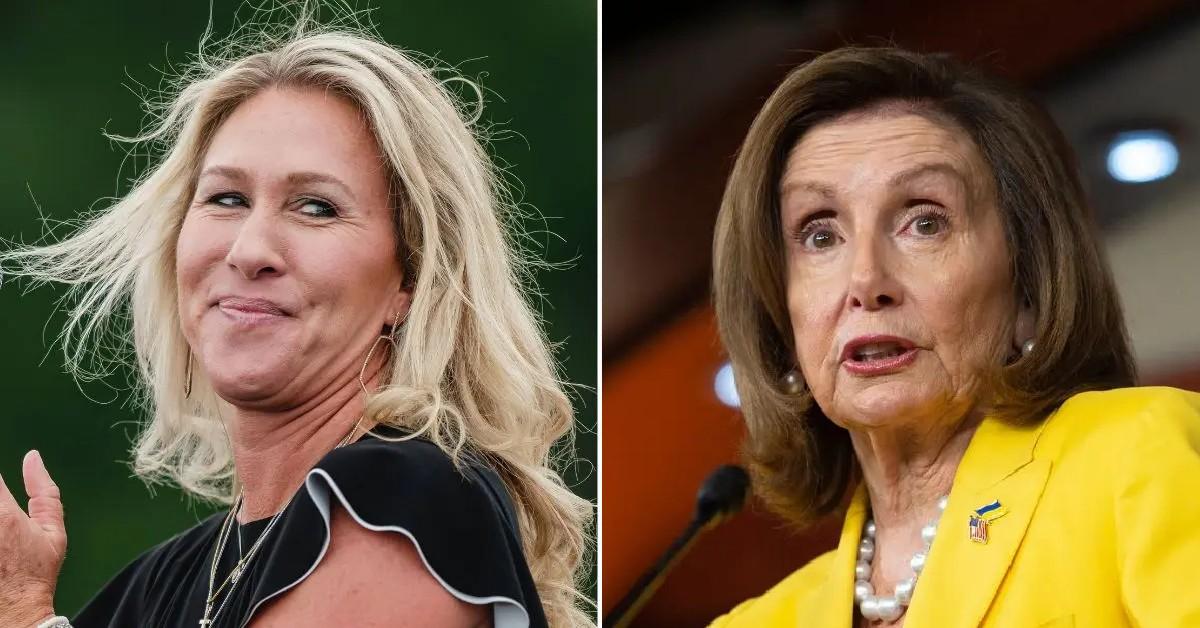 The Justice Department revealed on Thursday, March 3, that Donald Trump can be sued by police over the January 6 Capitol riots, but Georgia representative Marjorie Taylor Greene took to Twitter to claim there is someone else to blame for the violent events that occurred.
The 48-year-old insisted that because Nancy Pelosi was Speaker of the House and therefore "responsible for security" at the Capitol at the time, police "should sue her if they sue anyone."
Article continues below advertisement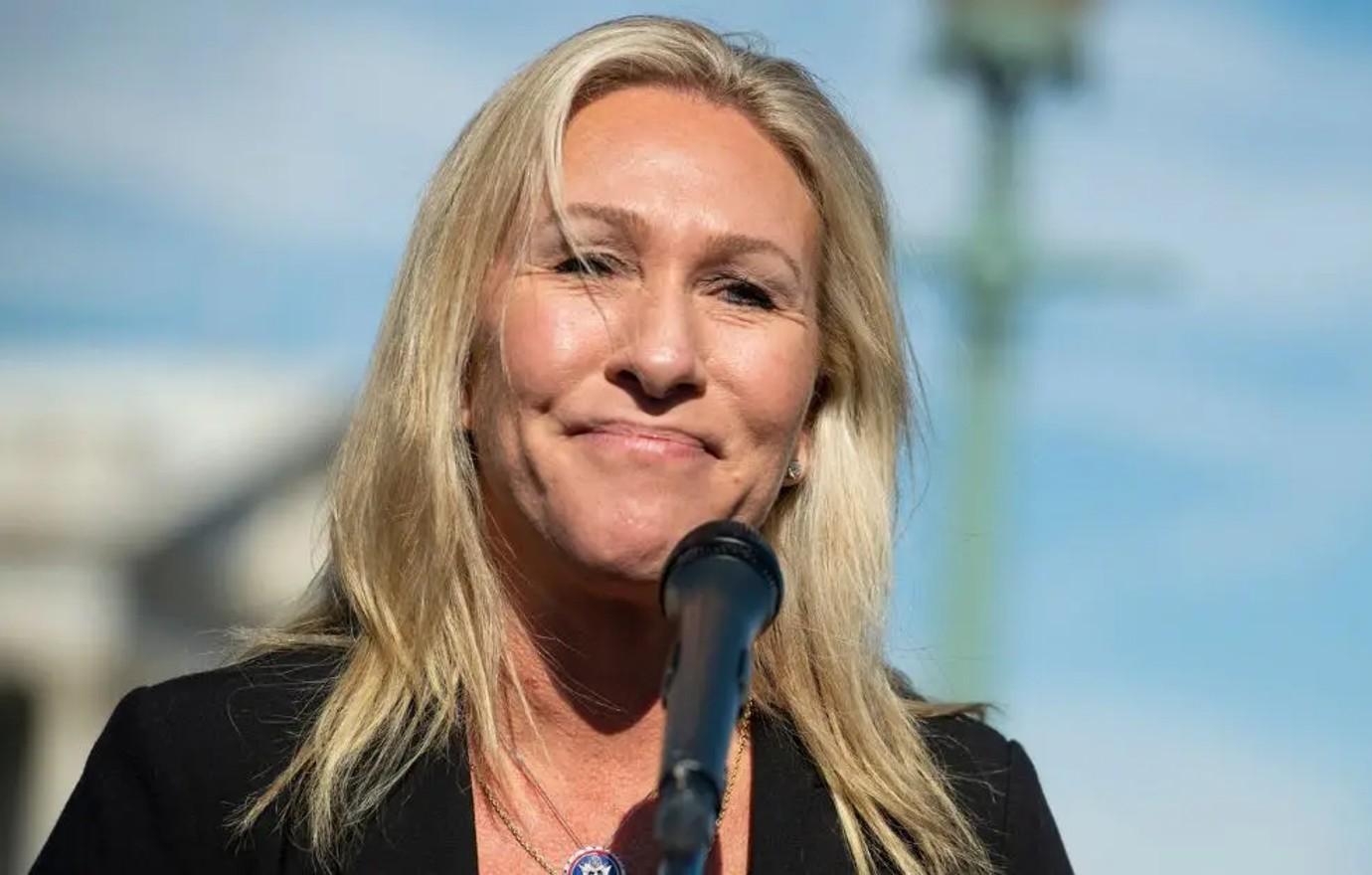 "Pelosi did not call in the National Guard even though she had been briefed multiple times about violent threats on J6," Greene tweeted the same day as the Justice Department announced the findings. "But Pelosi brought in 30,000 National Guard troops for months after J6 like a military take over."
"Also, President Trump signed ahead of J6 for thousands of National Guard troops to be placed at the Capital [sic] when he was briefed with the same intelligence reports as Pelosi was," she continued.
Article continues below advertisement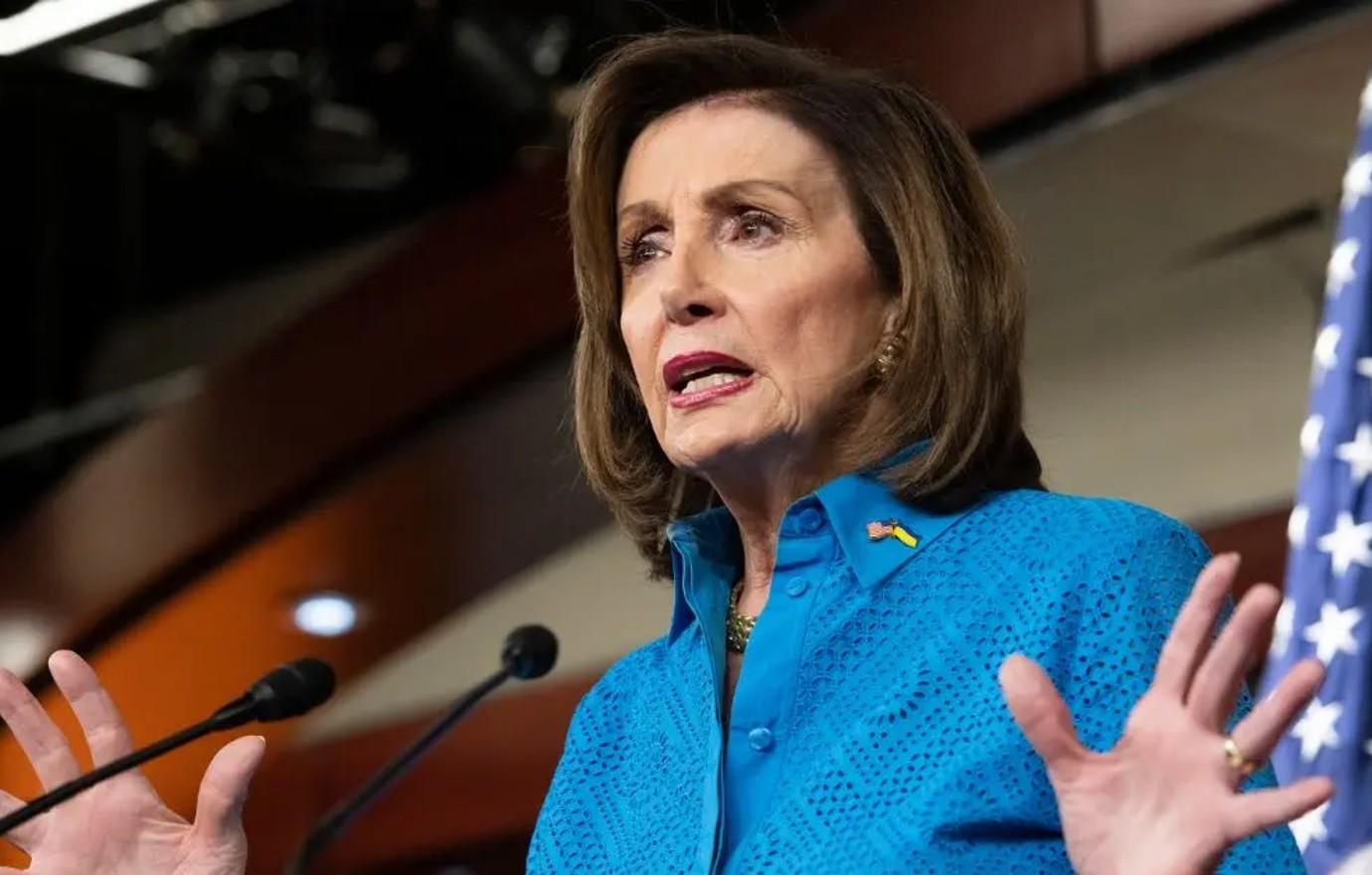 Greene also noted Muriel Bowser — who served at the mayor of Washington, DC, at the time of the Capitol riots — "refused the National Guard for DC" and "should [be] open for lawsuits too if this is the path they want to go down."
"...Blame can't be placed on Pres Trump because he tried to make sure the Capital was safe," she added.
Article continues below advertisement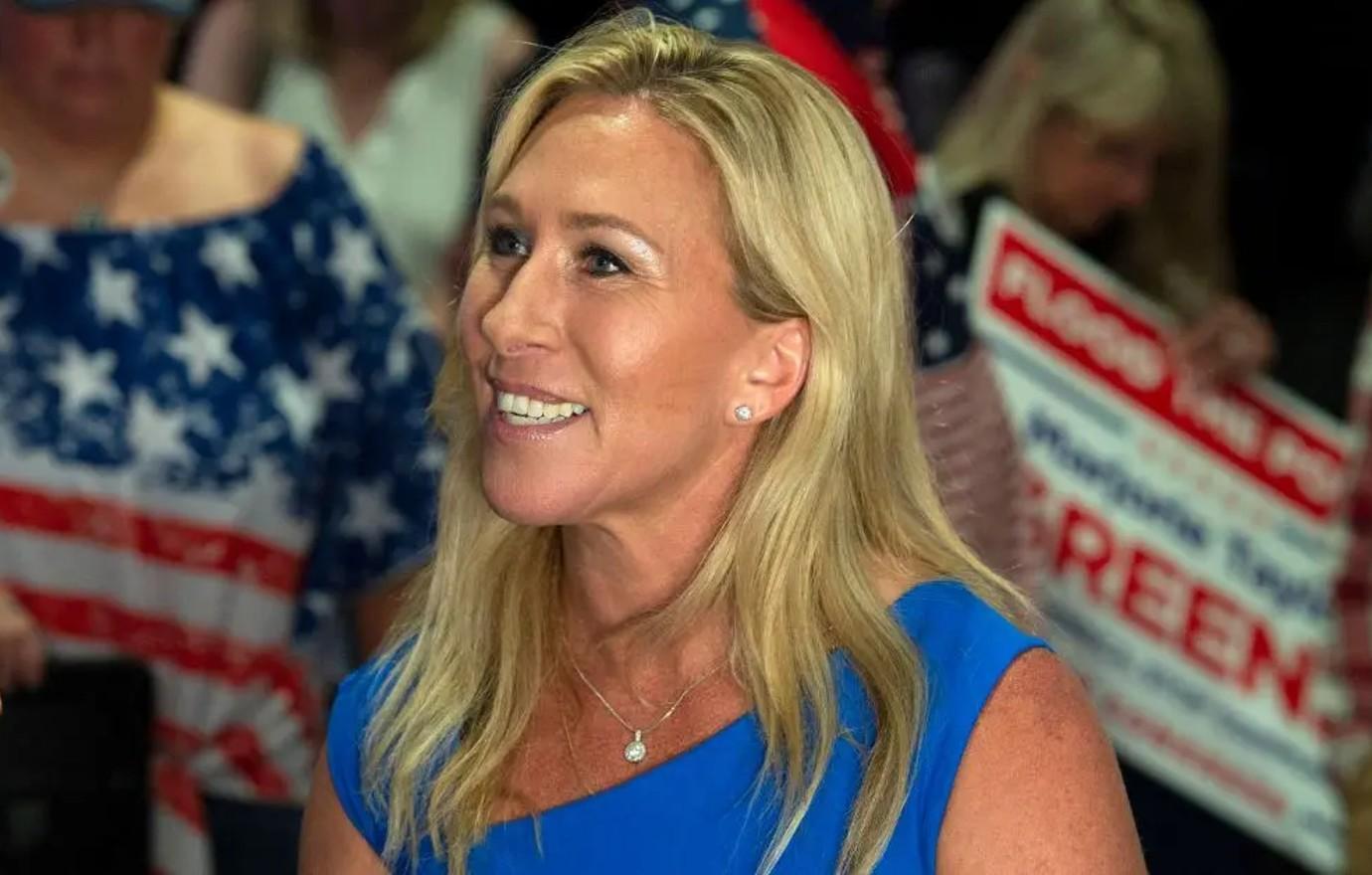 The Justice Department determined Trump could be taken to court for his role during the January 6 insurrection this week as DOJ attorneys argued that while "speaking to the public on matters of public concern is a traditional function of the presidency," that public communication should not include "incitement of imminent private violence of the sort the district court found that plaintiffs' complaints have plausibly alleged here."
The lawyers' statement did not allege that Trump was directly liable for causing the breach, but also advised the court to reject the 45th President of the United States' immunity claims.
Article continues below advertisement
Never miss a story — sign up for the OK! newsletter to stay up-to-date on the best of what OK! has to offer. It's gossip too good to wait for!