NEWS
Marjorie Taylor Greene Leaked Text Messages Expose Bitter In-Fighting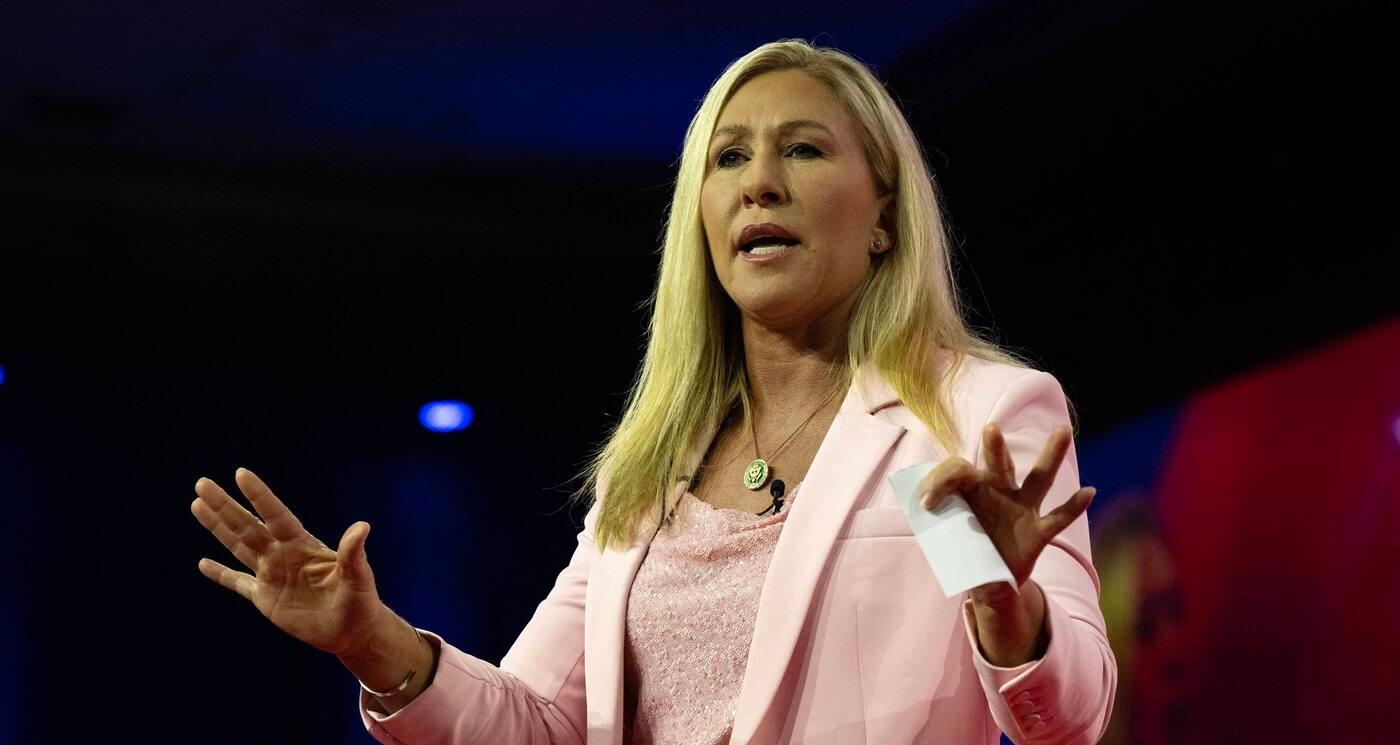 Marjorie Taylor Greene and Representative Matt Gaetz don't seem to be seeing eye to eye, according to leaked text messages obtained by a news outlet.
"I have almost the same identical voting record as Thomas Massie, the most fiscally conservative member of Congress. And I voted with him on this bill," Greene wrote, referring to the debt limit deal. "And [Steve] Bannon, who was senior counsel to Trump in the WH and responsible for the first debt ceiling increase bc Bannon is reckless and no where near fiscally responsible, is now telling everyone I should be primaried."
Article continues below advertisement
"I just had a town hall in Cobb County last night in the most populated area in my district and it was extremely successful. Standing ovation when I went in and standing ovation when I left," Greene continued.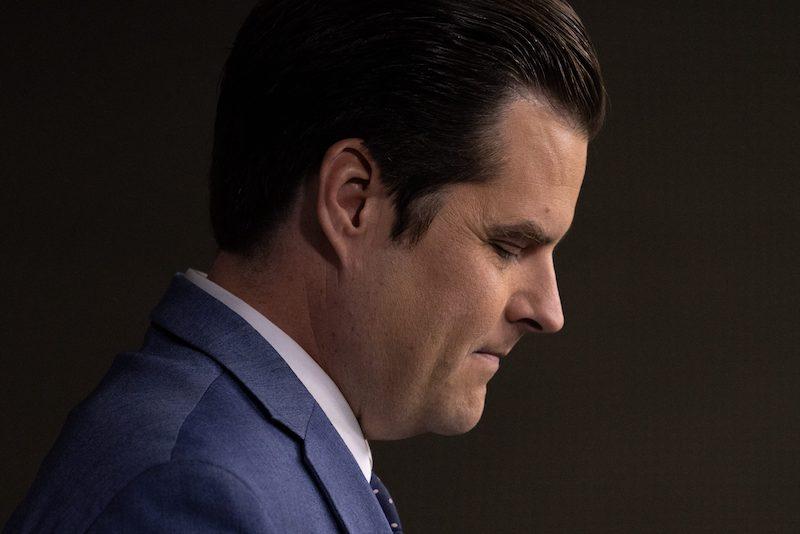 Article continues below advertisement
Never miss a story — sign up for the OK! newsletter to stay up-to-date on the best of what OK! has to offer. It's gossip too good to wait for!
Article continues below advertisement
Greene, 49, also slammed Bannon for his involvement in the "We Build the Wall" ordeal, a fundraising group that promised to help Donald Trump construct a wall along the U.S. border.
"I donated to We Build The Wall campaign. I remember how it said 100 percent of the donations went to building the wall," she wrote. "I was one of the many naive people that believed in people and movements because I hoped so badly good things could happen."
"Steve and I aren't getting back together," she wrote to Gaetz. "And if he keeps it up I'll take the house and kids. I hope you send it to Steve. Because I'm done."
MORE ON:
Marjorie Taylor Greene
As of late, the far right has noticed the Republican is favoring Speaker Kevin McCarthy, in addition to wanting only a select group of conservative journalists to see unreleased January 6 tapes instead of showing them to the public.
"I 100 percent support a challenge to MTG, and look forward to meeting and helping a serious challenge to her," Stew Peters said in a statement.
Article continues below advertisement
"She took a job from me when she publicly accused me of being crazy... and told Trump not to hire me," Laura Loomer, who said she would want to run against Greene despite not living in Georgia, fumed. "I think it's only fair that I get a shot at taking her job, too."
"You know what Donald Trump always says? An eye for an eye," she added.
An insider later said it was a waste of Loomer's time to go up against Greene.
"If Loomer thinks any of this debt ceiling conversation has hurt her at all, it's going to be a long, hot year campaigning in northwest Georgia," the source said. "Pick on someone else you have a chance to beat."
But Greene isn't backing down, as she not only got into it with Representative Chip Roy on Twitter over the debt limit deal, but she also had a fight with Representative Lauren Boebert.
"You were OK taking millions of dollars from McCarthy, but you refuse to vote for him for Speaker, Lauren?" Greene asked Boebert.
"Don't be ugly," Boebert replied.
Article continues below advertisement
"Steve, Loomer, and any other POS attacking me will not beat me," she wrote in the messages. "Because of that people have been reaching out to me because they don't like what Steve is doing to me… I'm at a place in my life where removing toxic and bad people out of my life makes me very happy."