NEWS
President Joe Biden Takes Dig at 'Confused & Disoriented' Marjorie Taylor Greene at White House Dinner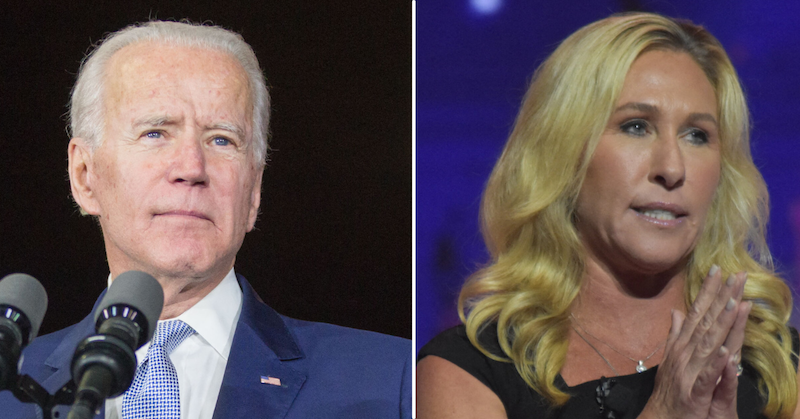 President Joe Biden took a dig at Representative Marjorie Taylor Greene during his speech at the White House Correspondents' Dinner on Saturday, April 29.
"I want everybody to have fun tonight but please be safe. If you find yourself disoriented or confused, it's either you're drunk or Marjorie Taylor Greene," Biden quipped.
Article continues below advertisement
After the remark went viral, people praised the 80-year-old for making fun of the blonde beauty, who consistently spreads conspiracy theories.
One person wrote, "The best part is she's had nothing to say about it. All she knows how to do is attack based on conditions conspiracies and lies!" while another said, "Yeah, that was a perfect line."
A third person added, "OMG I love this man."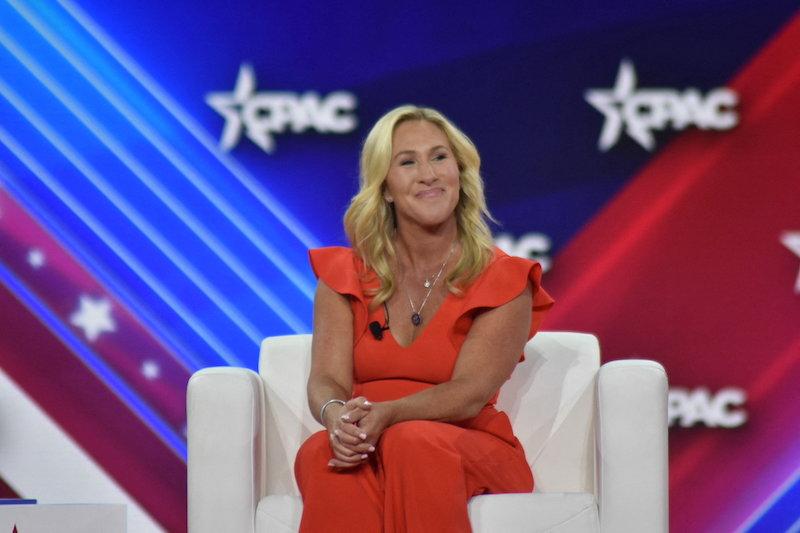 Article continues below advertisement
Biden didn't focus just on Greene, as he also roasted Don Lemon, Tucker Carlson, Elon Musk, Kevin McCarthy and Ron DeSantis.
"This dinner is one of the two great traditions in Washington. The other one is underestimating me and Kamala," he joked, referring to his VP, Kamala Harris. "But the truth is, we really have a record to be proud of. Vaccinated the nation, transformed the economy, urged historic victories and mid-term results. But the job isn't finished. I mean... it is finished for Tucker Carlson."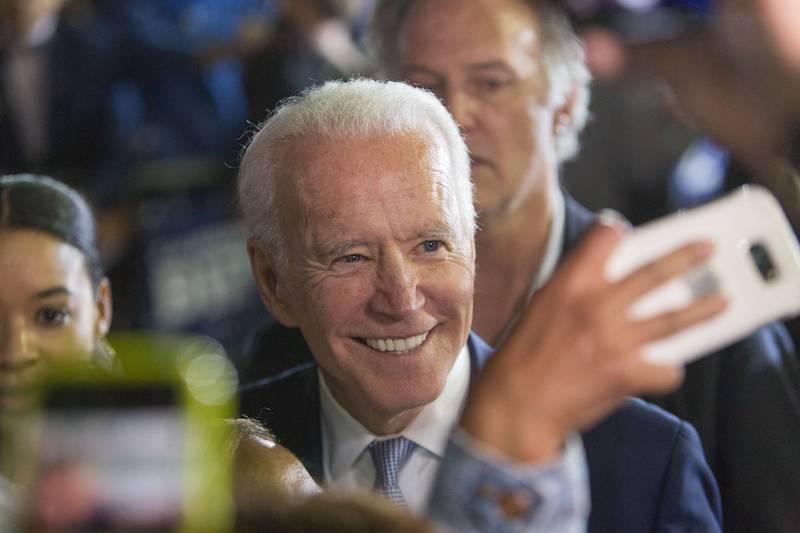 Article continues below advertisement
Never miss a story — sign up for the OK! newsletter to stay up-to-date on the best of what OK! has to offer. It's gossip too good to wait for!
Biden then called out Musk for acquiring Twitter. "I love NPR, because they whisper into the mic like I do. But not everybody loves NPR," he said. "Elon Musk tweeted that it should be defunded. Well, the best way to make NPR go away is for Elon Musk to buy it. And that's more true than you think..."
Biden also made fun of his age. "Look, I get that age is a completely reasonable issue," he quipped. "You might think I don't like Rupert Murdoch. That's simply not true. How can I dislike a guy who makes me look like Harry Styles?"
"Call me 'old?' I call it being seasoned. You say 'I'm ancient,' I say I'm wise," Biden continued. "You say 'I'm over the hill,' Don Lemon would say that's a man in his prime!"