NEWS
Matt Gaetz Denies Relationship With Underage Girl, Claims Extortion Attempt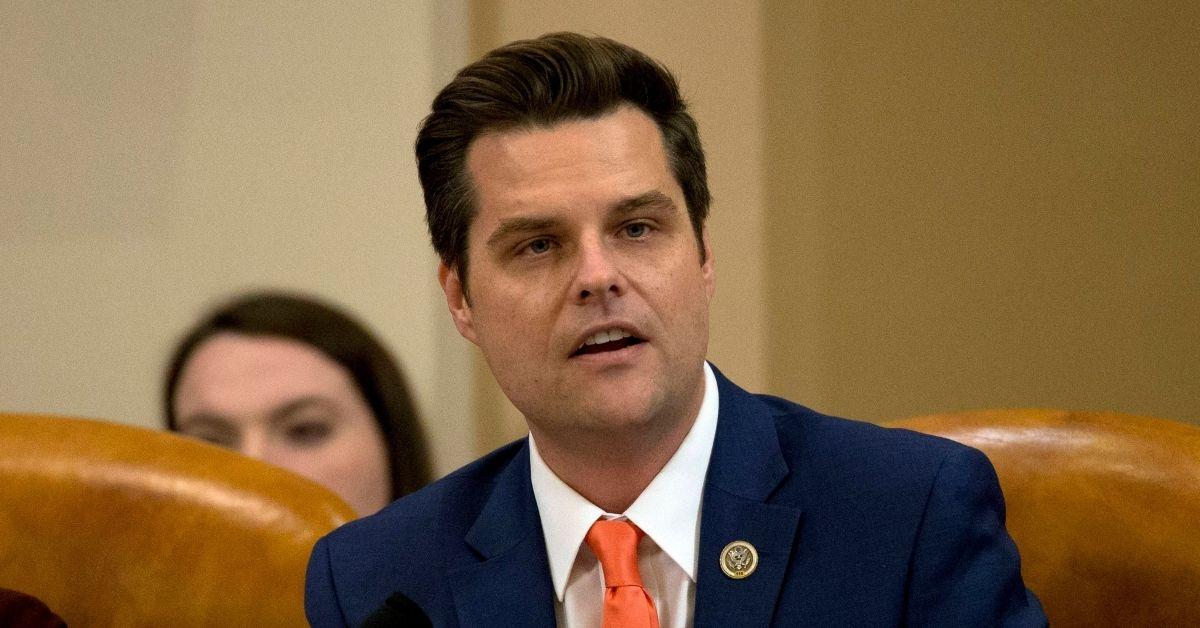 Rep. Matt Gaetz has denied the allegations of having a relationship with an underage girl and claimed that this was all part of an extortion scheme.
Article continues below advertisement
According to ABC News, the Justice Department began to investigate the alleged relationship last summer. The New York Times originally reported that Gaetz allegedly had a relationship with a 17-year-old girl and paid for her to travel with him, which may constitute as a violation of federal sex trafficking laws.
"The New York Times is running a story that I have traveled with a 17-year-old woman and that is verifiably false. People can look at my travel records and see that that is not the case," Gaetz insisted.
Article continues below advertisement
In an interview with Tucker Carlson on Tuesday, March 30, Gaetz said that former DOJ employee David McGee, now a lawyer at Florida firm Beggs & Lane, was looking for money in exchange to help conceal the DOJ investigation. "There was a demand for money in exchange for a commitment that he could make this investigation go away along with his co-conspirators," Gaetz told Carlson on Fox News.
Article continues below advertisement
In response, McGee told the Washington Post, "It is completely false. It's a blatant attempt to distract from the fact that he's under investigation for sex trafficking of minors. I have no connection with that case at all, other than, one of a thousand people who have heard the rumors."
Article continues below advertisement
The inquiry is actually part of a larger probe into Joel Greenberg, a tax collector in Florida associated with Gaetz who was charged last year with 14 felony counts related to allegations that he stalked a political opponent, used a state database to create fake IDs, and sex trafficked a minor between the ages of 14 and 17.
Article continues below advertisement
Gaetz, 38, admitted that he didn't know how long the investigation has been going on but said that any rumored "pictures of [him] with child prostitutes" are "obviously false." According to The New York Times, the investigation began towards the end of the Trump administration.
Article continues below advertisement
Gaetz confirmed in a statement that he was cooperating with the authorities and shared that the FBI asked his father to wear a wire "to catch these criminals" who are said to be seeking $25 million.