NEWS
'Disgusting': Internet Condemns Meek Mill For Rapping About Kobe Bryant's Deadly Helicopter Crash In New Song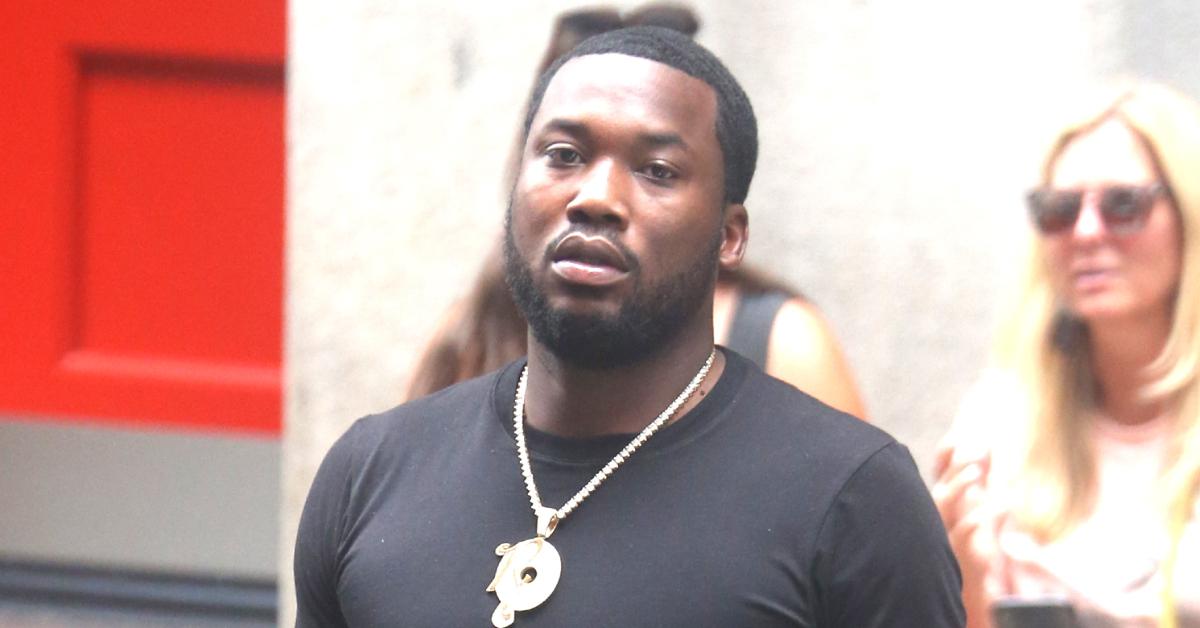 Rapper Meek Mill has come under fire, with some calling for him to be canceled over a lyric about the late NBA superstar Kobe Bryant in his leaked song "Don't Worry."
In the first verse of the unreleased track, which features Lil Baby, Mill's raps, 'This b**ch I'm f**kin' always tell me that she love me, but she ain't ever showed me / Yeah, and if I ever lack, I'm goin' out with my chopper, it be another Kobe."
GONE TOO SOON: HARRY BRANT, NAYA RIVERA, CHADWICK BOSEMAN & MORE CELEBS WHOSE DEATH CAME AS A SHOCK
Article continues below advertisement
As the song made its rounds on social media, fans began to slam the "Going Bad" rapper for mentioning Bryant, who died in a helicopter crash in January 2020.
"Yo that Meek Mill Kobe bar is completely disrespectful. Idgaf nobody should be mentioning Kobe's death in any manner especially on some corny ass sh*t like that," one user wrote, while another said: "Meek Mill been a clown but to say that line about Kobe & a choppa... ON BLACK HISTORY MONTH???"
Article continues below advertisement
The "All Eyes On You" rapper responded to the backlash via Twitter on Thursday, suggesting that people were upset for no reason. "Somebody promo a narrative and y'all follow it... y'all internet antics cannot stop me... sh*t like zombie land or something! Lol," he wrote.
Article continues below advertisement
Article continues below advertisement
Bryant and his 13-year-old daughter, Gianni, were among the nine people killed in the helicopter crash in the Calabasas neighborhood of Los Angeles on January 26, 2020. As OK! reported, earlier this month, officials from the National Transportation Safety Board said the pilot, Ara Zobayan, suffered from "spatial disorientation" and became disoriented while flying through the clouds and "did not know which way was up," causing the helicopter to ultimately crash.
Mill's controversial lyrics come on the heels of the rapper getting into an altercation with Tekashi 6ix9ine outside an Atlanta nightclub. Video from the incident showed both rappers yelling at one another.
"We did not run into each other. I was getting in my car he just popped out," Mill tweeted on February 14, detailing the incident. "We almost was smoking on that 69 pack for the love of a viral moment… he tryna get something locked up no cap lol."