NEWS
'It Still Doesn't Seem Real': Vanessa Bryant Mourns The Loss Of Kobe & Daughter Gianna On Anniversary Of Their Tragic Death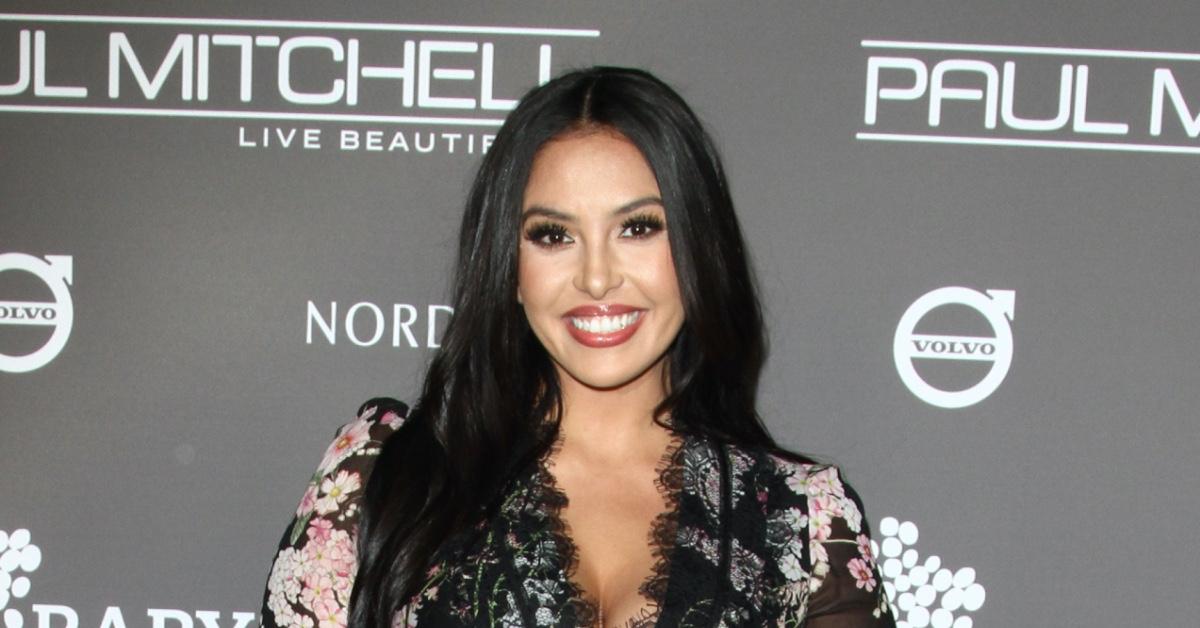 On Tuesday, January 26, Vanessa Bryant mourned the loss of late husband and NBA icon Kobe Bryant and their late teenage daughter, Gianna, on the first anniversary of their deaths. The mother-of-four shared a heartfelt letter from Gianna's best friend, Aubrey, alongside her own touching tribute on Instagram.
Article continues below advertisement
Vanessa began her caption by thanking Aubrey for sharing "some of your memories of my Gigi with me and allowing me to share them here on my ig."
"I miss my baby girl and Kob-Kob so much, too. ♥️I will never understand why/how this tragedy could've happened to such beautiful, kind and amazing human beings," the grieving mama wrote.  "It still doesn't seem real. Kob, we did it right. Gigi, you still make mommy proud. I love you!"
Article continues below advertisement
Vanessa — who is also mom to daughters Natalia, 18, Bianka, 4, and 1-year-old Capri — concluded her post using the hashtags: "#PlayGigisWay #Mambacita #Mamba  #DaddysGirl" and "#GirlDad."
In the letter sent to Vanessa, Gianna's friend told her that she "did it right" when it came to raising Gianna. "If I ever become a mother, I hope my daughter turns out exactly as yours did," Aubrey wrote. "[Gianna's] love of life is something I admire endlessly ... She would smile up the rest of the world."
Article continues below advertisement
While looking back on the mark Gianna left "on this earth," Aubrey wrote:  "Her fights for equality in sports made the world reconsider there opinions, she along with Mr. Bryant, set the wheels in motion."
On the morning of January 26, 2020, Kobe, Gianna and a group of friends — which included Sarah and Payton Chester, Christina Mauser, John Altobelli, his wife Keri Altobelli and their daughter, Alyssa — set out in a helicopter to attend a basketball game. 
Piloted by Ara Zobayan, the helicopter ultimately crashed in Calabasas, Calif. There were no survivors. Kobe was 41, and Gianna was 13 when they died. 
Since the loss of both family members, Vanessa has taken to social media to pay many tributes to the retired athlete and her talented daughter. Nearly two weeks before the tragic anniversary of Kobe and Gianna's deaths, Vanessa opened up about grief on Instagram.
Article continues below advertisement
"One day you're in the moment laughing and the next day you don't feel like being alive," she admitted. "I want to say this for people struggling with grief and heartbreaking loss. Find your reason to live. I know it's hard.
"Death is guaranteed but living the rest of the day isn't," Vanessa concluded. "Find your reason."