NEWS
'What The Hell Is Wrong With You People?': Megan Fox & Machine Gun Kelly Under Fire For Wearing Racy Christian Halloween Outfits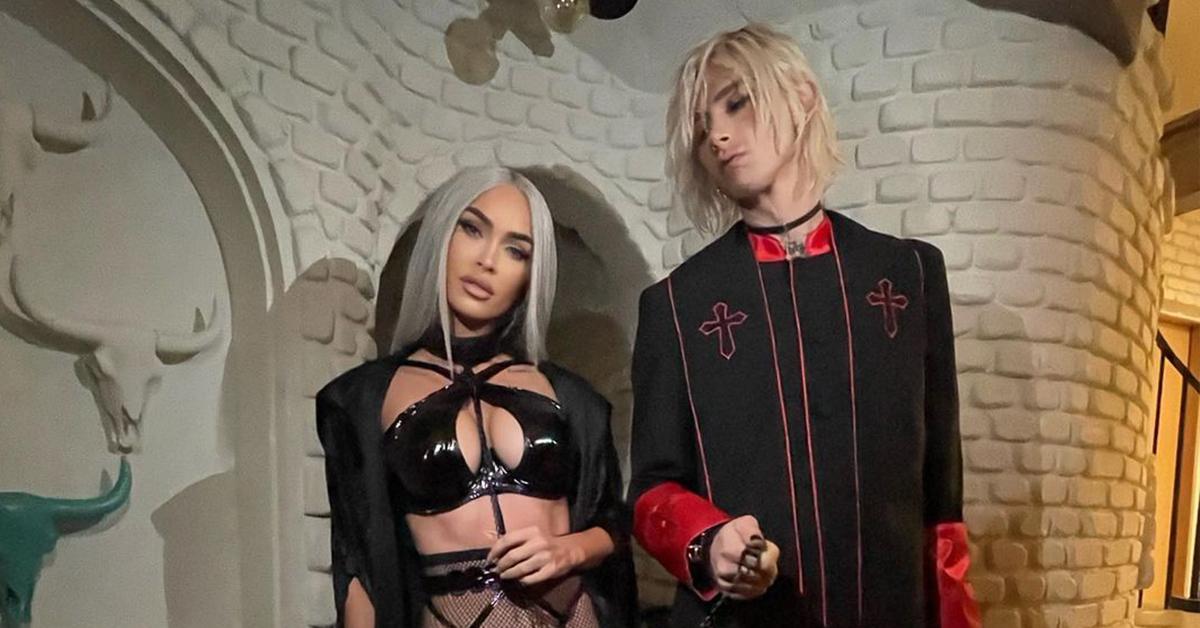 Yikes! Machine Gun Kelly and Megan Fox were slammed for their racy Christian Halloween outfits.
The actress, 36, took to Instagram on Sunday, October 30, to show off their costumes, but fans weren't having it. Fox wore a latex top and bottom with fishnets, while the musical artist, 32, looked like a priest. "On Sundays we take communion 🙏🏻📿," she captioned a slew of photos.
Article continues below advertisement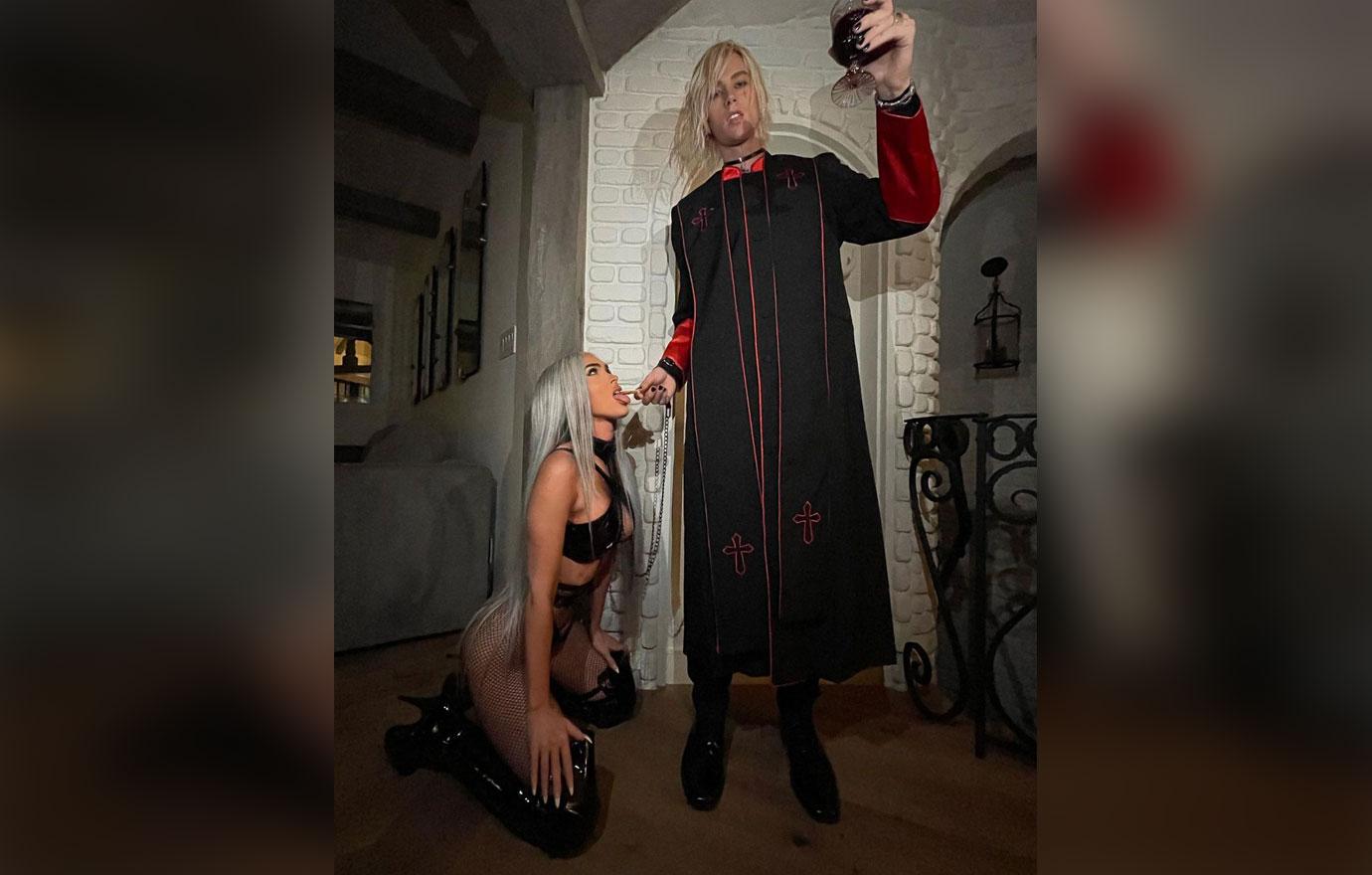 It's safe to say not everyone was pleased with the look, especially one photo showed Fox on her knees.
One person fumed, "What the hell is wrong with you people?" while another said, "Unacceptable. No one should ever mock someone else's religion."
A third user stated, "The humiliating and degrading things people do for social media."
Article continues below advertisement
"..ya'll understand your kids will see this right??!!!" a fourth person asked.
As OK! previously reported, the couple, who got engaged in January, previously made people upset when they dressed up as Tommy Lee and Pamela Anderson for Halloween.
But people went wild when the singer was seen snorting "cocaine" — presumed to be fake — off his fiancée's chest.
Article continues below advertisement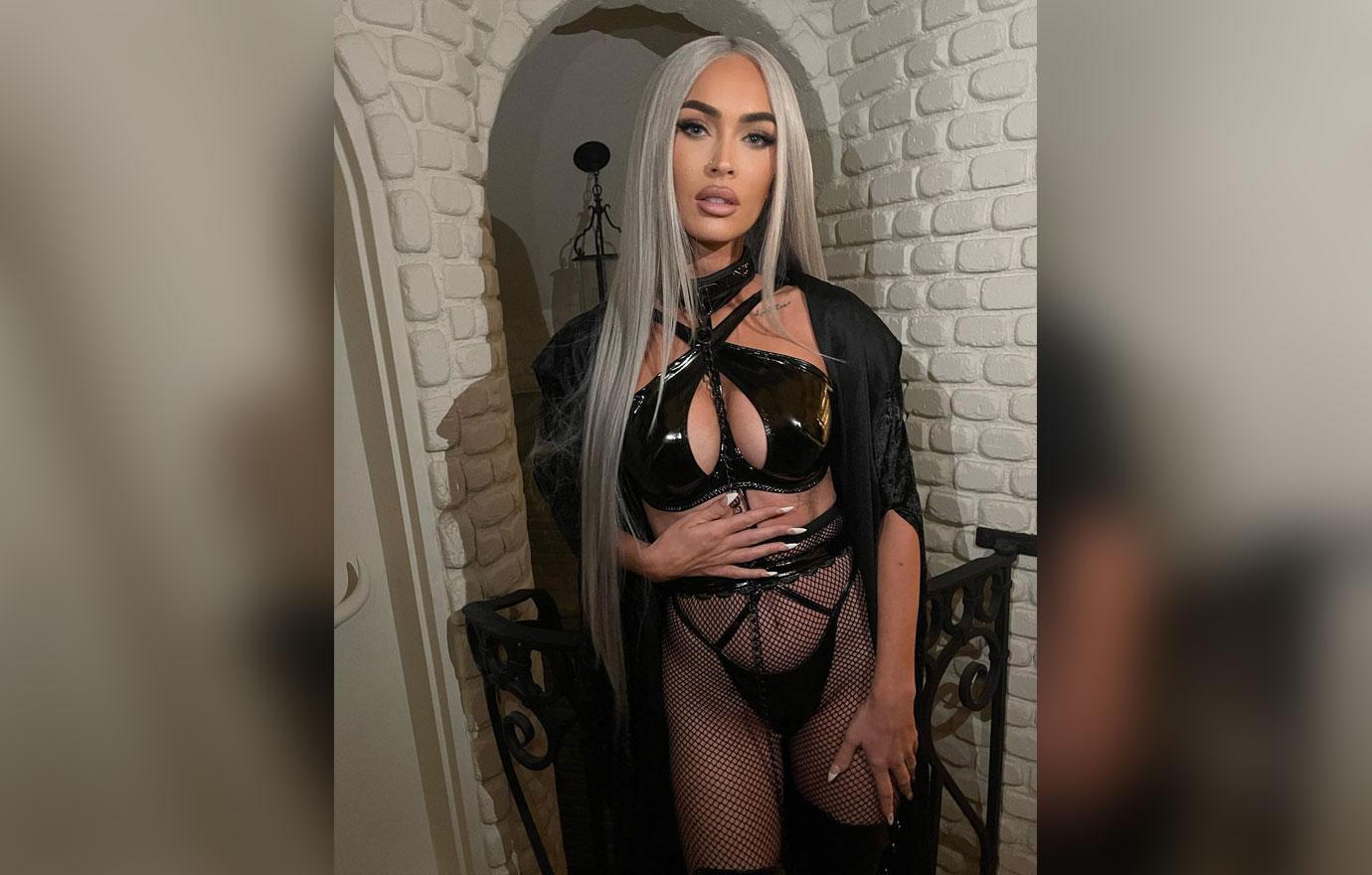 Article continues below advertisement
"Ok but this? Hell na, might ur music be good but the drugs? not that much," one person said.
"I cannot keep defending y'all wtf is this😭," commented another, while a third user stated, "Not cool with the snorting and having teens idol you."
The two recently were spotted out and about at an event together in NYC, debunking rumors they was trouble in paradise.
"Megan and MGK haven't set a date yet but they're secretly planning their wedding," an insider shared. "They're working on it and also working hard on themselves."
"It's still a struggle at times and they tend to have a lot of ups and downs," the insider continued.