ROYALS
Meghan Markle Accused Of Exhibiting 'Controlling' Behavior Over Prince Harry: Watch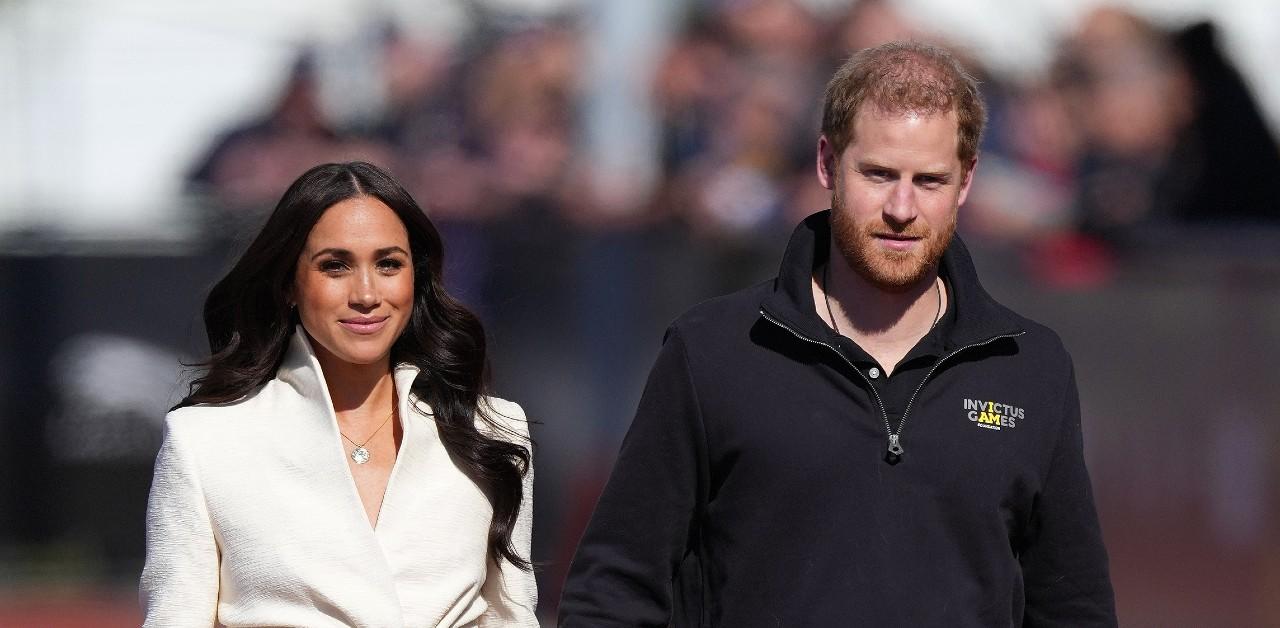 Prince Harry and Meghan Markle have threatened to sue plenty of publications due to negative and allegedly fabricated stories, but that hasn't stopped the masses from scrutinizing their relationship on social media.
In fact, videos analyzing the Sussexes' body language have racked up millions of views, with many of them shading the actress for being "controlling" towards her husband.
Article continues below advertisement
For example, one popular TikTok post pointed out that Meghan has a tendency to put her arm on Harry's shoulder when she wants to be a part of a conversation or move away from it. The quick maneuver has been dubbed the "Markle claw" by social media users, with one person commenting on the video, "That's the worst, she very much lacks respect for others."
PRINCE HARRY & MEGHAN MARKLE REVEAL DAUGHTER LILIBET HAS STARTED WALKING: 'SHE'S TRYING TO KEEP UP WITH HER BROTHER'
Another post showed the Suits alum, 41, allegedly interrupting Harry, 38, and instructing him to go elsewhere.
Article continues below advertisement
Article continues below advertisement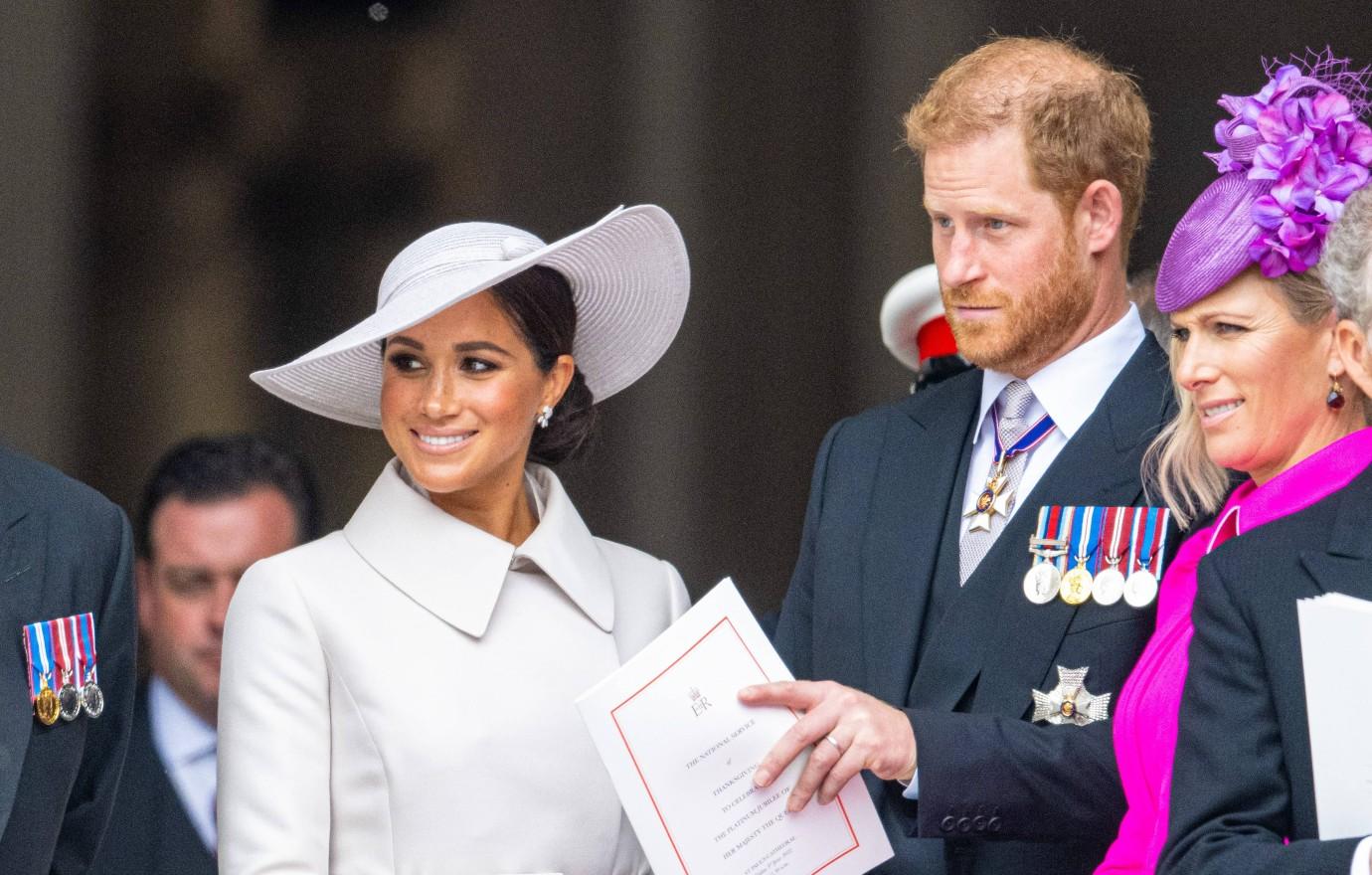 TikTok user The Royal Watcher has amassed over 60,000 followers thanks to their barrage of content exploring the monarchy's dynamic, and while the couple may not pay attention to mindless social media content, Christopher Bouzy, the founder of data firm Bot Sentinel, believes they may want to keep their eye on it.
Article continues below advertisement
"They definitely should be concerned about this content that's been produced and put on TikTok. A lot of this stuff does get millions of views. The question is whether it is influencing other folks," he explained. "We don't have data on that but yes, it's definitely influencing some folks. If you're getting millions of views there are going to be a few folks who will be influenced about that."
For more on the royal family, tune in below to the podcast "The Firm: Blood, Lies and Royal Succession."