ROYALS
Haunted Eyes: Body Language Expert Analyzes Prince Harry & Meghan Markle At The Platinum Jubilee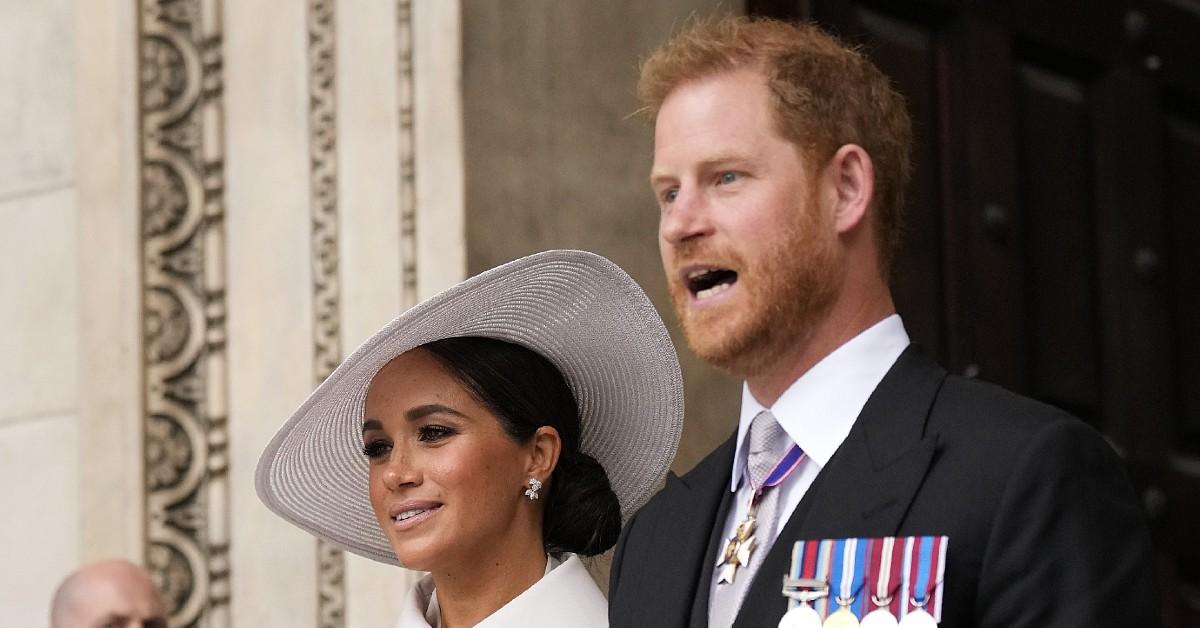 As Prince Harry and Meghan Markle celebrated Queen Elizabeth II's 70 years on the throne at the Platinum Jubilee, body language expert Judi James weighed in on the royal family's moods.
While she noticed Prince William and Kate Middleton appeared calm and in excellent spirits, Judi claimed the Duke of Sussex looked "subdued and wary" at the highly anticipated event, much like "a dog with its tail between his legs."
Article continues below advertisement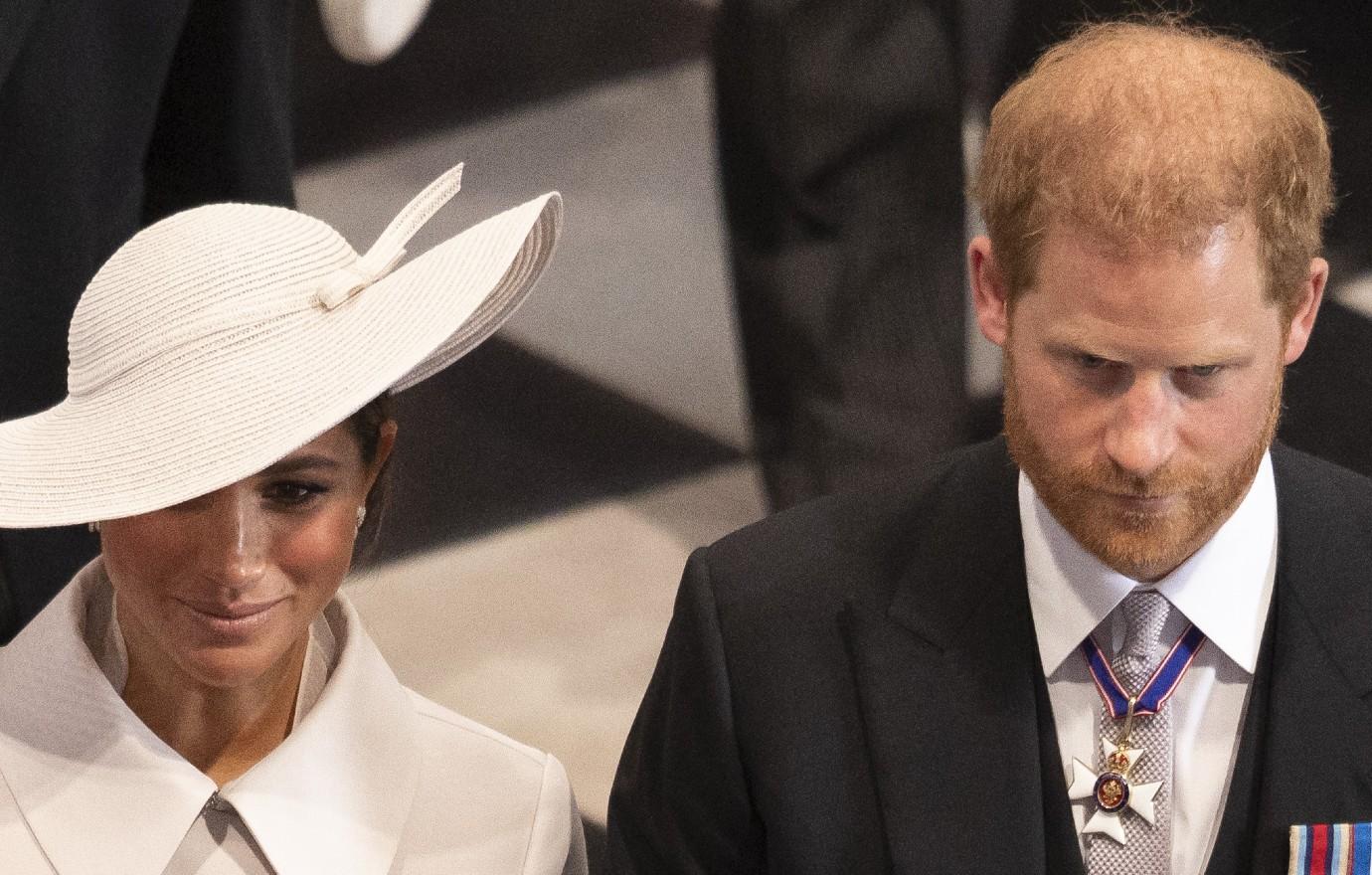 "He performed multiple clothing touches to suggest anxiety as he walked round from the car and kept one hand held to his waist as he took his wife's hand in the other," she explained of the father-of-two's anxious movements, per The Sun.
"In contrast with the Sussex's low-key arrival, William and Kate were in full regal mode, looking relaxed, upbeat and chatty, arriving with Kate taking the lead and appearing slightly more dominant in the kind of quiet, firm leadership role we have seen her take during other difficult meetings with Harry and Meghan," she continued. "It was Kate instigating the wave to the crowd and it was Kate leading her husband as they walked up the steps."
Article continues below advertisement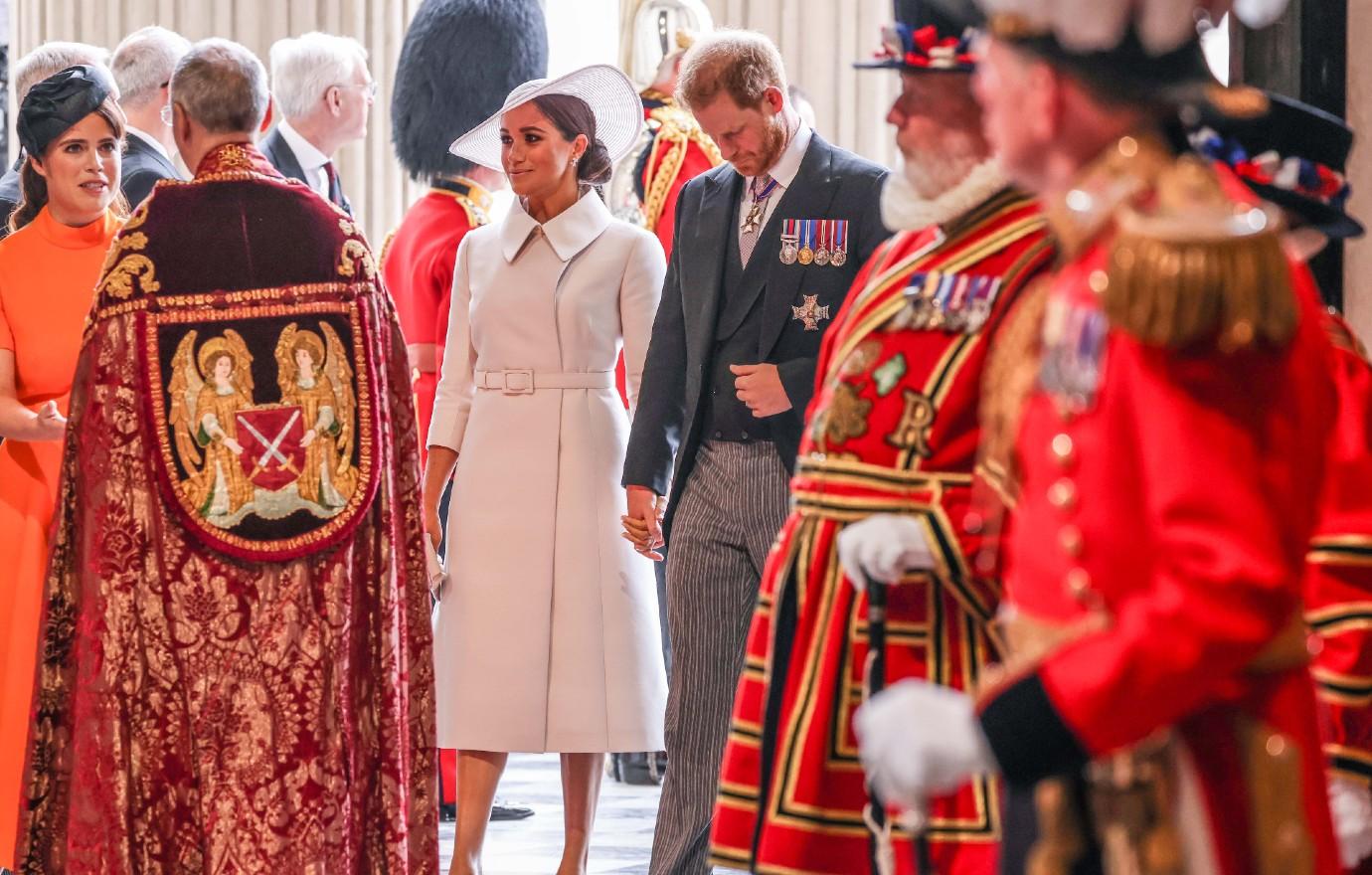 Article continues below advertisement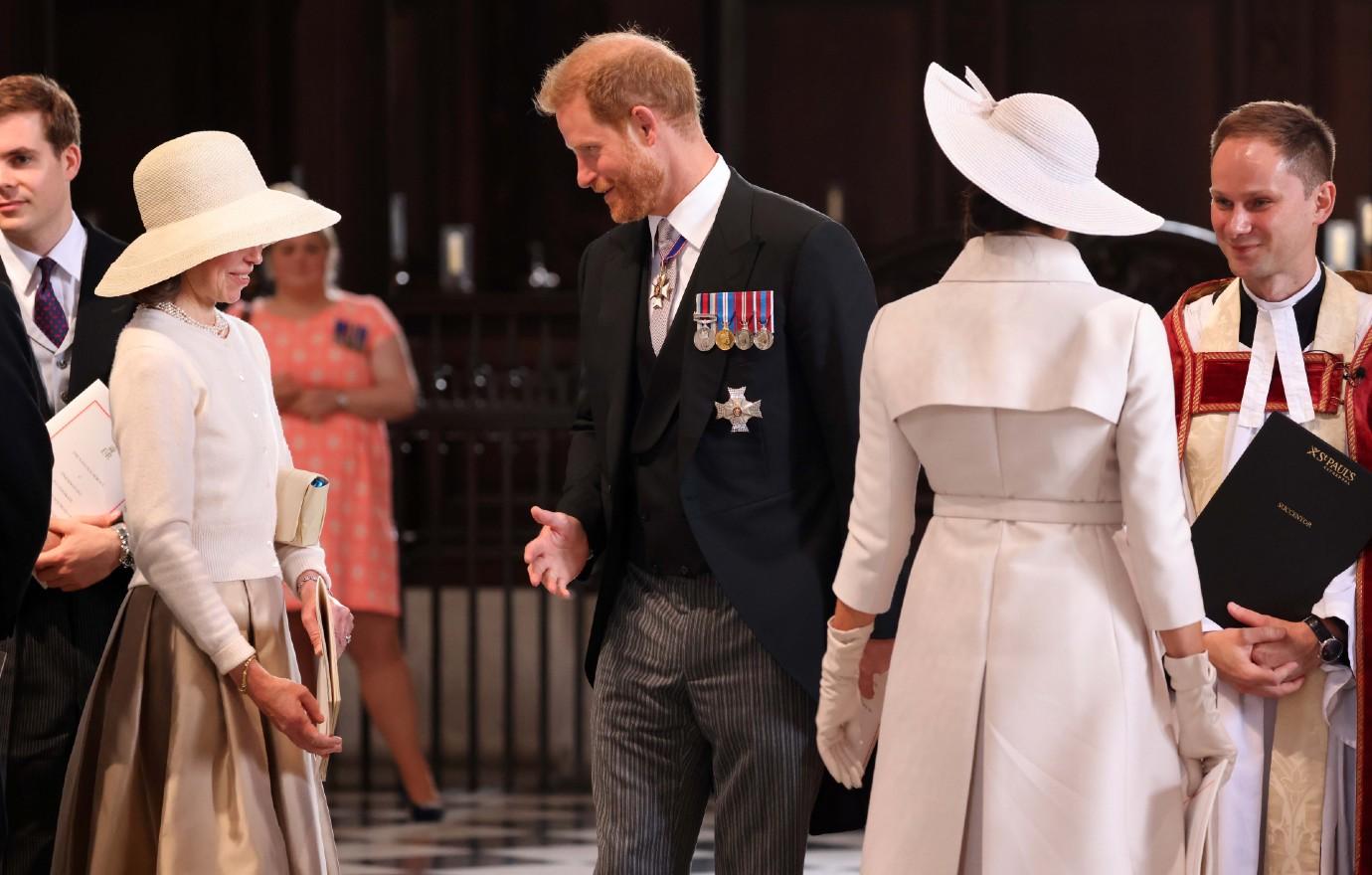 PRINCE HARRY & THE ROYALS HAVEN'T HEALED THEIR RIFT DESPITE RECENT FAMILY REUNION, CLAIMS COMMENTATOR
Judi also noted his behavior and facial expressions during the church service at St. Paul's Cathedral, speculating his face "became the rather haunted-eyed, reflective look that we saw from him before he quit the U.K., suggesting ongoing anxiety and even sadness at being consigned to the back row, with no apparent bonding rituals with his brother or his father."
"When he finally walked past Harry in the exit procession his head turned away to the other side and he sucked in his lips as his chin pulled up," she mentioned of Harry's nervous ticks around the rest of the royal family. "He also raised his order of service quite high in a body barrier gesture."