ROYALS
Cold Hearted? Kate Middleton Attempts To 'Freeze Out' Sister-In-Law Meghan Markle With Snubbing Glares: Experts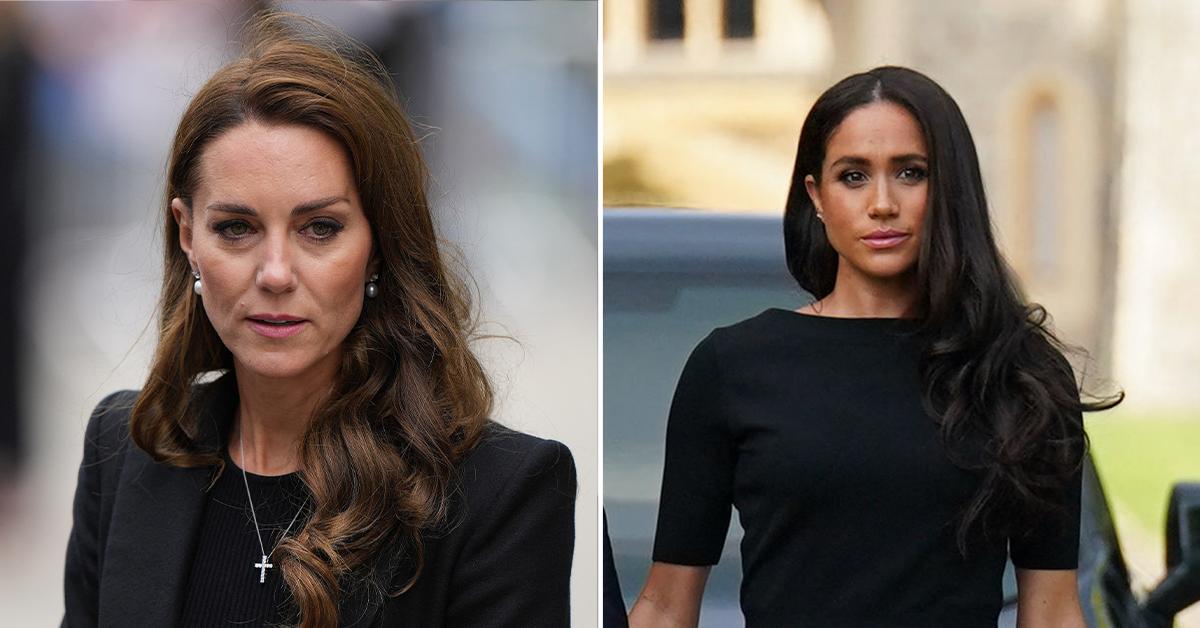 Ice cold tensions are on the rise as Kate Middleton tried to "freeze out" Meghan Markle while at Windsor Castle over the weekend, according to a body language expert.
"Quite unlike the confident Meghan we know, Meghan appeared ill at ease during this encounter, which is not surprising given the recent criticism that she has faced," explained Katia Loisal regarding the stressful interactions between the two sister-in-laws.
Article continues below advertisement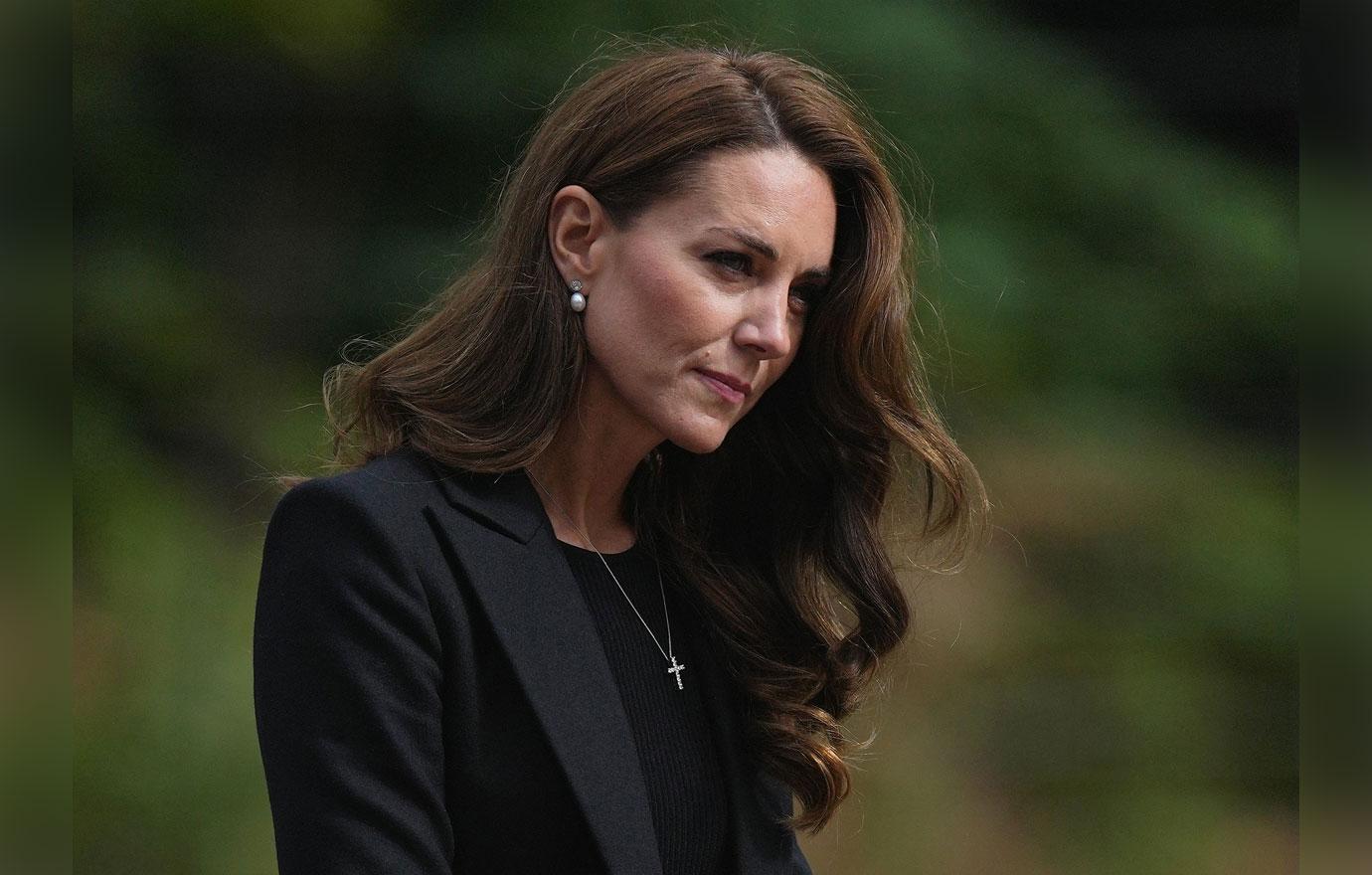 Article continues below advertisement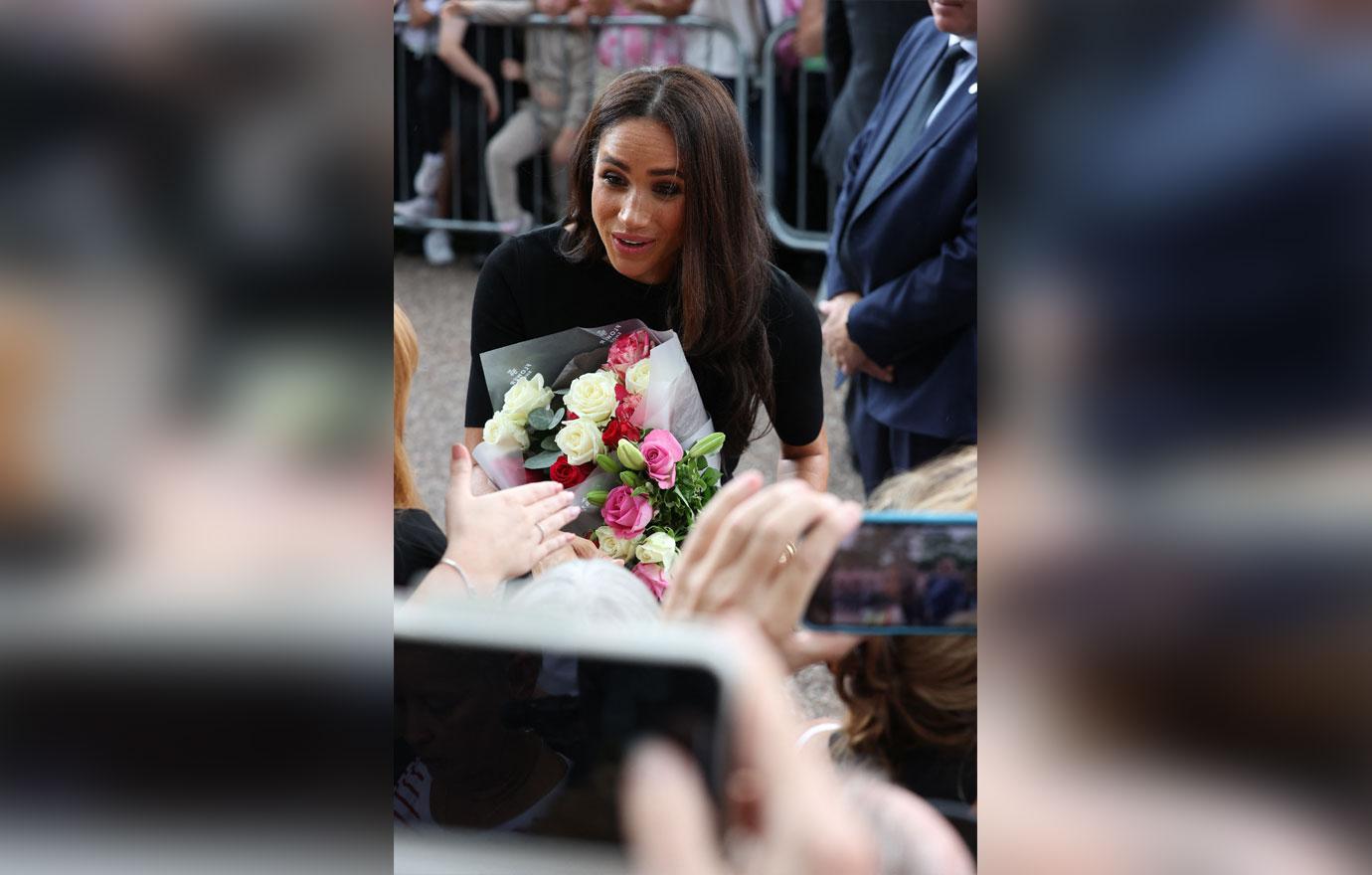 "Meghan's hand lifted hesitantly as if to wave, but stopped midair, rather pausing to adjust her hair, her head and gaze lowered, before looking up and giving a quick wave, her arm coming back to rest in front of her body in a partial arm barrier," explained Loisal.
It seems as though Kate isn't the only in-law to turn their head at the Duchess of Sussex, as OK! exclusively reported on Queen Consort Camila's utter disapproval of Prince Harry and his wife's visit back to town.
WHO IS ATTENDING QUEEN ELIZABETH'S FUNERAL? SHOCKING DETAILS ON WHO IS BANNED
"Camilla is most disappointed by Meghan's actions and does not believe she can trust her or Harry," spilled a royal source. "Camilla is distressed that at this profound moment of sadness, she cannot properly mourn the death of Queen Elizabeth II without the 'sideshow' of Harry and Meghan and what impact it is having on her husband, King Charles III."
Article continues below advertisement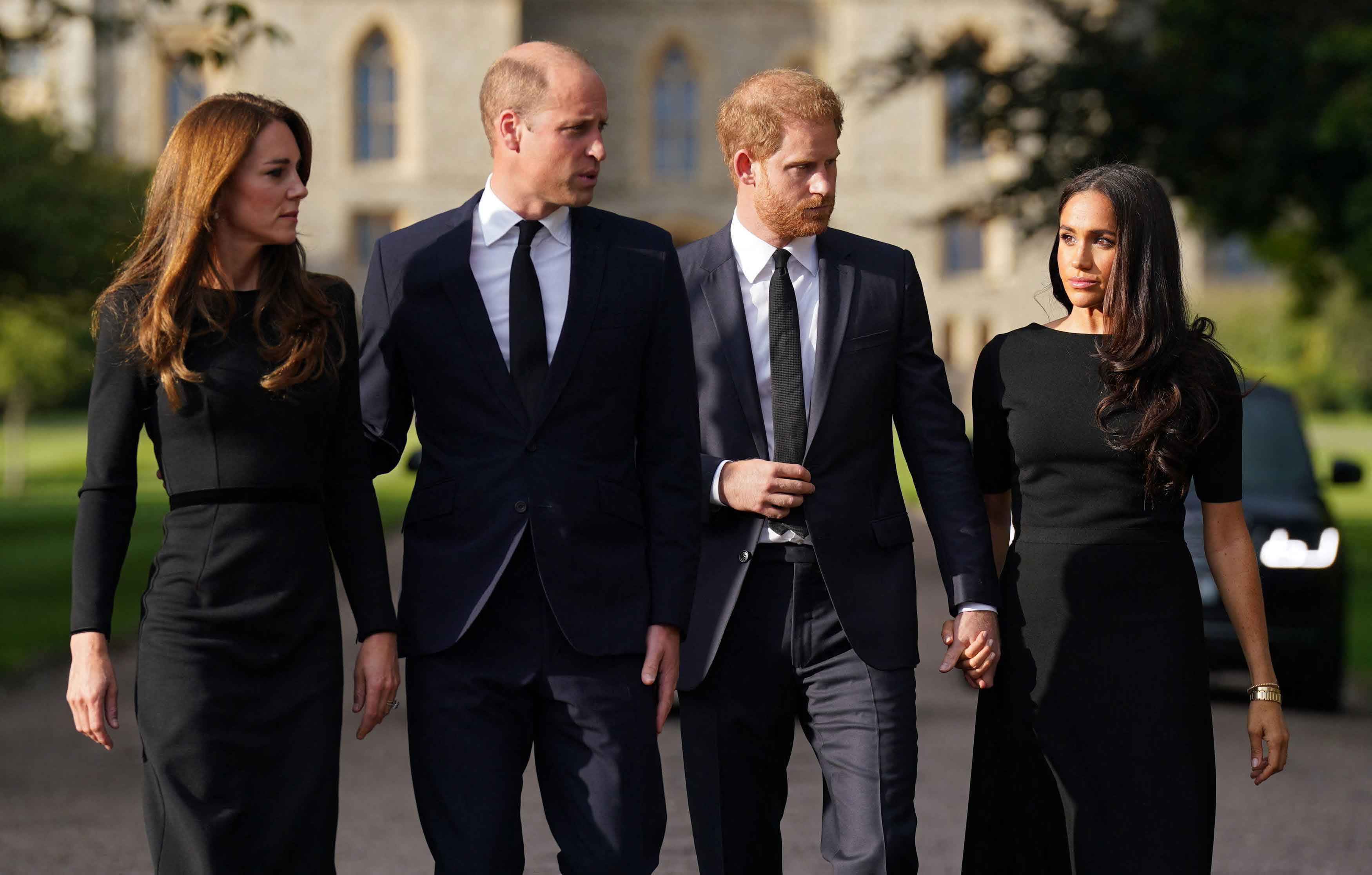 "She is very worried about the enormous stress placed on Charles by the Sussexes," the insider exclusively continued. "The Queen Consort is also very concerned that anything that is said or done in the privacy of the family could become publicized."
The Queen Consort's concerns stem from King Charles III hesitation to approve of Meghan's podcast, "Archetypes," which has been put on hold ever since the passing of the Queen.
"It's the last thing The King needs to be thinking about, at this time, but make no mistake, it's a very serious problem," said an additional source. "The King does not want the Duchess of Sussex discussing anything about the family's interactions or events surrounding this very solemn occasion."