ROYALS
'She Is Like A Fish Out Of Water': Meghan Markle 'Indicated Feelings Of Shame & Victimization' At Queen Elizabeth's Funeral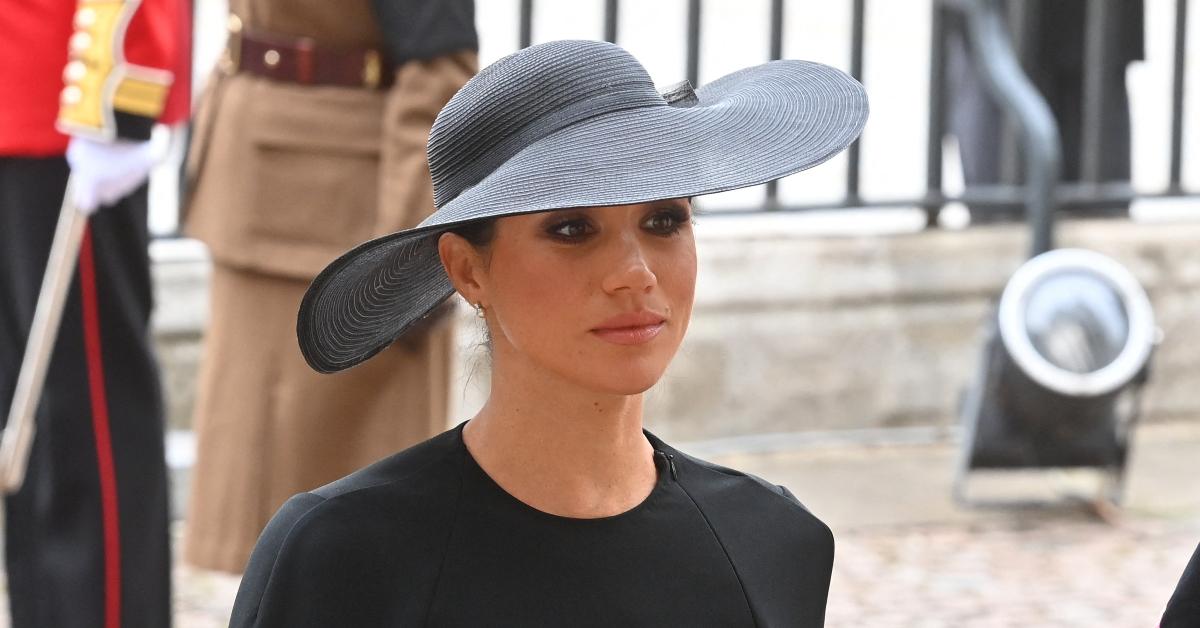 Article continues below advertisement
"Meghan, with her head tilted down, covering her face, indicating feelings of shame and victimization. There is a sense that she is upset and uncomfortable. Her body language indicates a disconnection with the other family members and a discomfort with her current status among the working royals. She is definitely feeling the coldness and is very uncomfortable about it. She is like a fish out of water, and it's obvious," the expert noted.
"Meghan is using the hat to hide, a very different presentation style than she's exhibited in the past. She is looking down because she feels the disapproval and is out of her element," she continued.
Meanwhile, Prince Harry was seen comforting his wife, as he held her hand and leaned toward her.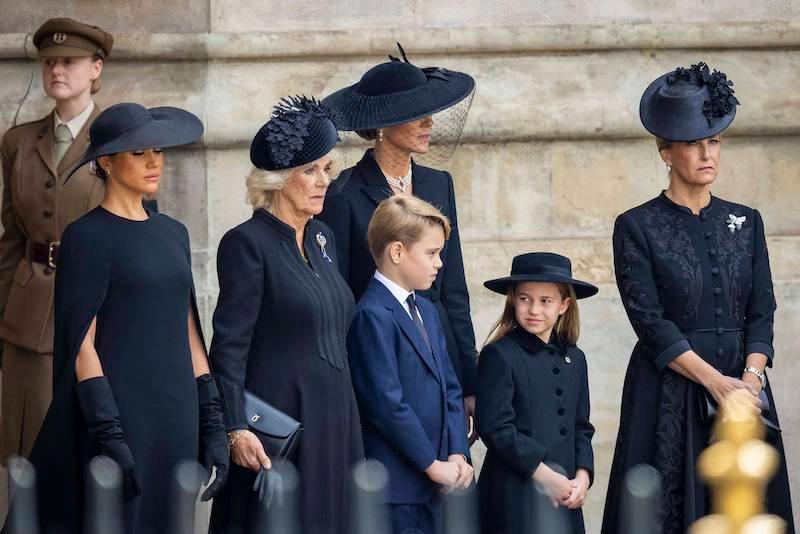 Article continues below advertisement
"Harry looks sad about the day and one can imagine feels like a man between two worlds," Ludwig said. "He's given up a lot and his contemplative face is showing the pain for everything that has happened over the years. I don't think Harry ever anticipated that his actions would cause this type of lasting strife. If the queen was his anchor to the family, that, too, has been lost."
As OK! previously reported, the couple, who moved to California in 2020, also appeared to have a tense moment during the service.
"Some words did pass between Prince Harry and Meghan during the service and it looked as though she was consoling him in his grief and distress," body language expert Judi James said. "She was clearly tuned into him in terms of being supportive, turning her head in his direction several times when he moved."
Article continues below advertisement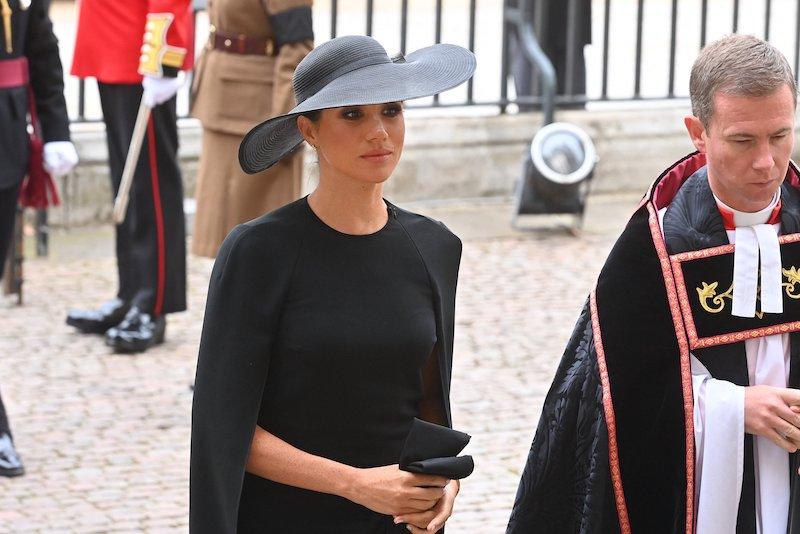 Article continues below advertisement