ROYALS
Meghan Markle & Prince Harry Follow In Princess Diana's Footsteps With Valentine's Day Pregnancy News — How The Late Icon Announced Harry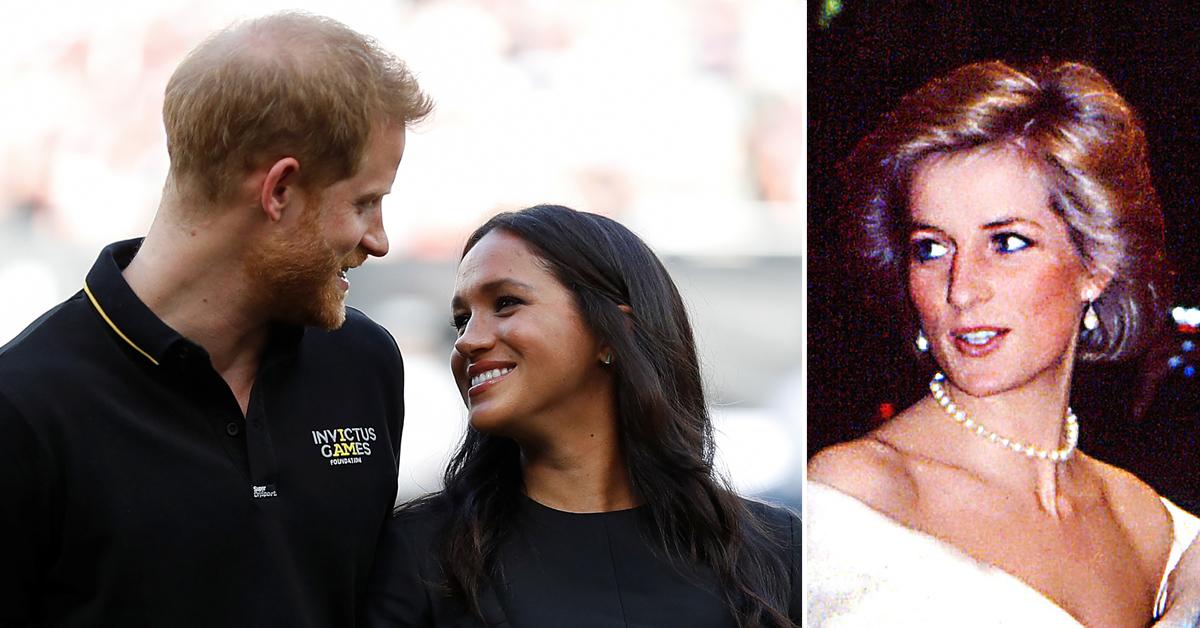 Article continues below advertisement
The Sussexes shared the news with a sweet black-and-white photo where Meghan laid her head in her husband's lap as she cradled her baby bump, while Harry smiled at his wife. The photo was taken via iPad by photographer Misan Harriman.
"We can confirm that Archie is going to be a big brother. The Duke and Duchess of Sussex are overjoyed to be expecting their second child," a spokesperson for the couple announced.
Article continues below advertisement
Article continues below advertisement
The publication noted that the then 22-year-old princess' smile "says it all," as she and Charles prepared for "Double the Fun and Double the Mischief"; Prince William was 20 months old at the time.
Prince Harry was then born on September 15, 1984.
Article continues below advertisement
As for Meghan and Harry, their announcement that a second baby was on the way was paired with a stunning shot of the couple in the park. Harriman, their photographer, gushed, "Meg, I was there at your wedding to witness this love story begin, and my friend, I am honoured to capture it grow. Congratulations to The Duke and Duchess of Sussex on this joyous news!"
Article continues below advertisement
The good news comes after Markle announced that she had suffered a miscarriage in July 2020 in a candid op-ed about the couple's "unbearable grief" for The New York Times in November.
"I knew, as I clutched my firstborn child that I was losing my second," Markle wrote as she recalled getting a sharp cramp and then fell to the floor with her son, Archie, in her arms.
Article continues below advertisement
Markle did not share how far along in the pregnancy she was, but most miscarriages happen in the first trimester.
"In the pain of our loss, my husband and I discovered that in a room of 100 women, 10 to 20 of them will have suffered from miscarriage," the Duchess wrote.
"Yet despite the staggering commonality of this pain, the conversation remains taboo, riddled with (unwarranted) shame, and perpetuating a cycle of solitary mourning."
Article continues below advertisement
The news comes after a source previously told OK! that the couple wanted to "try for another baby at the earliest opportunity."
The response to Markle's essay "validated their decision to go public a thousand times over," the insider spilled in December and helped the couple grow closer. Added the source, "Harry has been an absolute rock for Meghan, and vice versa."
No details have been shared about when Markle is expecting or the child's sex.