ROYALS
Meghan Markle Gave Husband Prince Harry Some Reassuring Advice During Jubilee Event — Find Out What She Whispered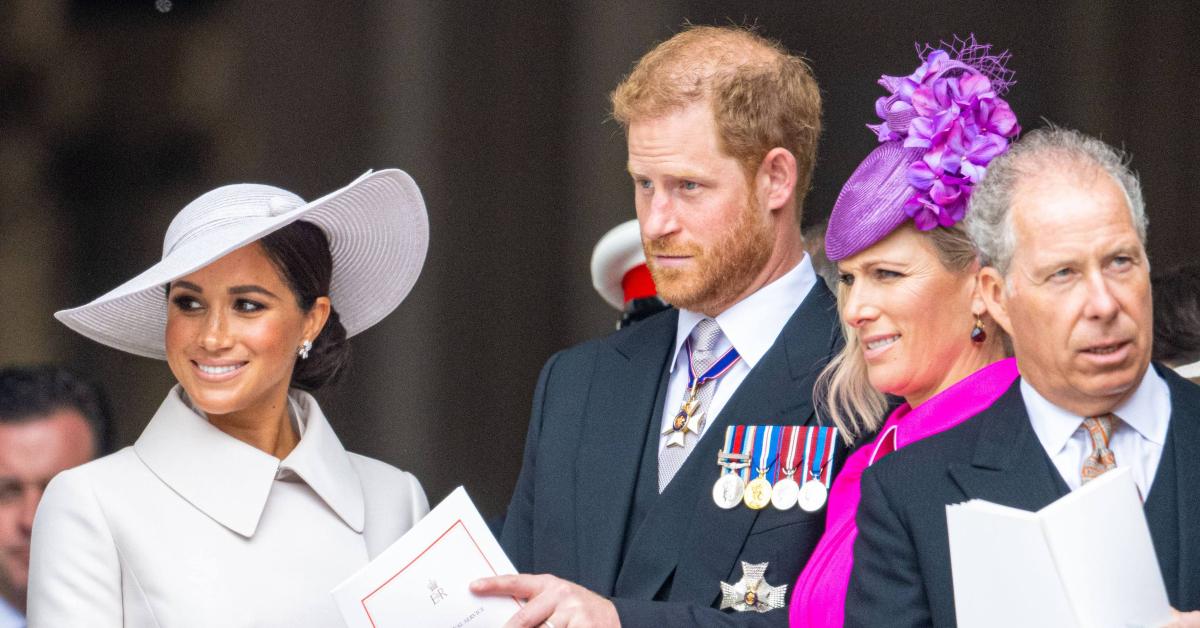 Since Meghan Markle and Prince Harry hadn't seen the royal family in quite some time, it's only fitting that the former actress, 40, reassured her husband during one of the events they went to.
During the 50-minute Service of Thanksgiving on Friday, June 4, Meghan whispered to Harry, "Yeah, will be fine," according to a lip reader.
Article continues below advertisement
Article continues below advertisement
"The excuse was that as they are no longer working members, they were to take a literal back seat," expert Ingrid Seward explained of the distance. "The reality is the Palace were determined there would be no photographs that might reveal any animosity between the brothers. Becoming a 'second row royal' is difficult for Harry to swallow."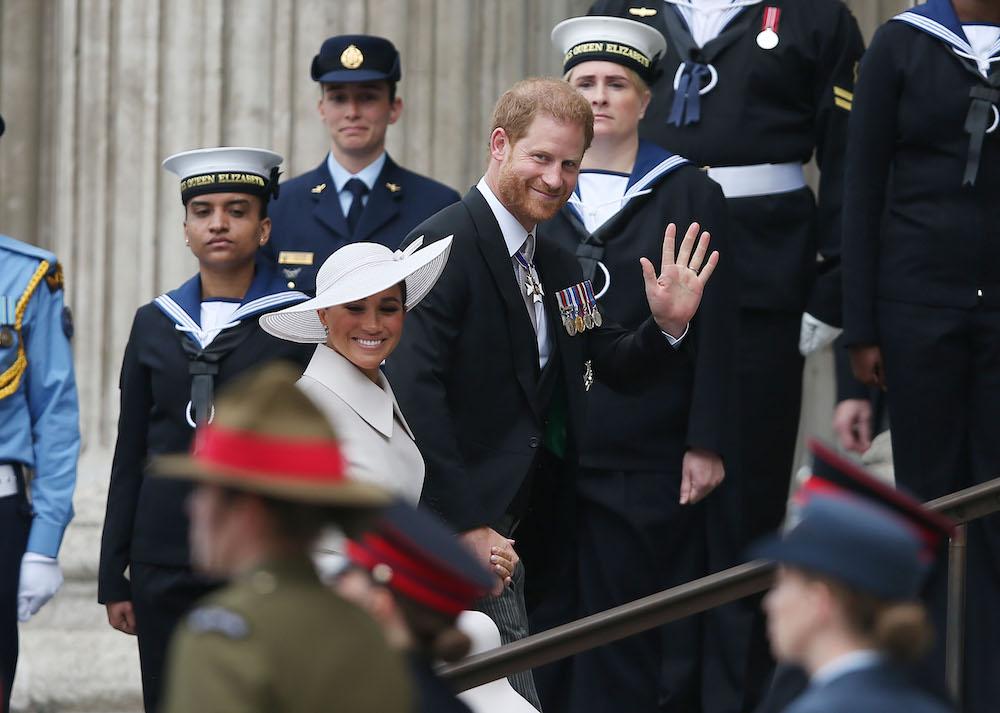 Article continues below advertisement
However, it seems like Charles is ready to put the past behind him once and for all, as Harry and Meghan were seen leaving Clarence House, sparking rumors that they are burying the hatchet.
While at an event, Charles also spoke about his brood.
"He said at the end how great it was that everyone comes together this weekend," Sarah Friar, CEO of the app Nextdoor, said of Queen Elizabeth's eldest child. "We see it with neighbors, right? I'm from a company called Nextdoor, so people coming together with the best coming out. People who don't know each other are out having fun."
Friar, who sat next to Charles, added that he commented, "When it comes to Monday, are we going to go back to all the bickering again? Let's hope we don't do that."
The reunion was short and sweet, as Harry and Meghan are already back in the U.S.