ROYALS
Making Peace? Meghan Markle & Prince Harry Secretly Chat With Prince Charles As They're Spotted Leaving His Home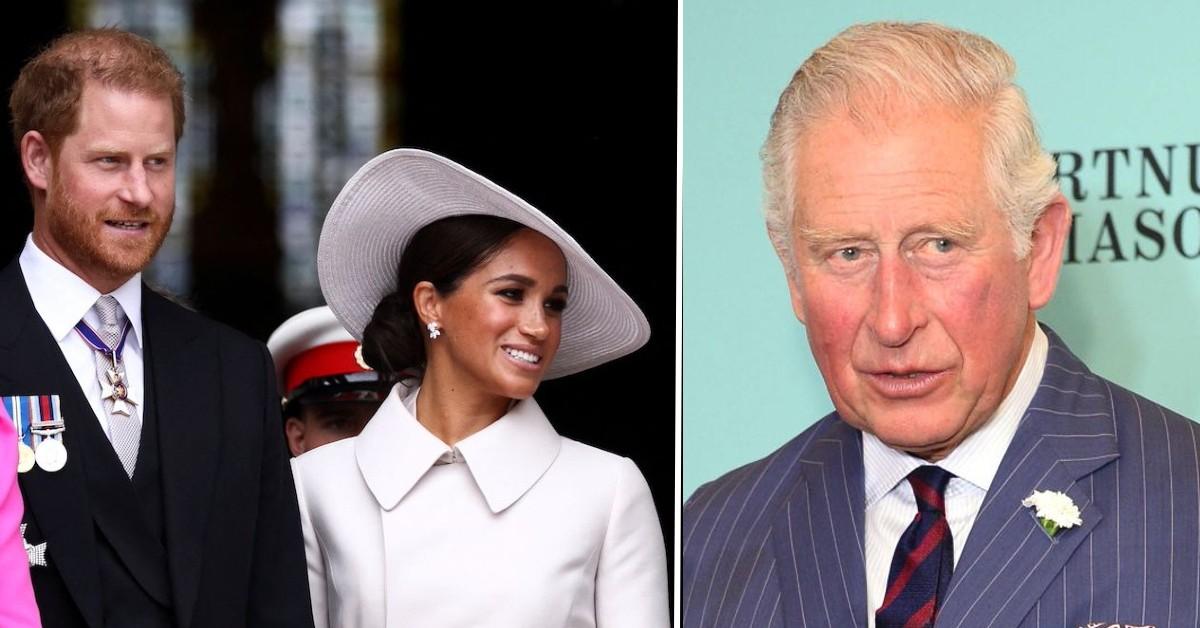 Making up for lost time? Meghan Markle and Prince Harry were spotted leaving Prince Charles' home, Clarence House, on Friday, June 3, The Express reported.
According to the outlet, the pair, who moved to California in 2020, were driven out, and shortly after, Charles and Camilla, Duchess of Cornwall left as well.
Article continues below advertisement
Earlier that day, the couple attended the Service of Thanksgiving at St Paul's Cathedral in London alongside Prince William, Kate Middleton, Zara Tindall, Princess Eugenie, Princess Beatrice and more.
However, it seems like the former actress, 40, and the dad-of-two, 37, were given the cold shoulder, as they sat on the other side of the room from William, 39, and Kate, 40.
Additionally, Prince Charles apparently barely made eye contact with Meghan and Harry.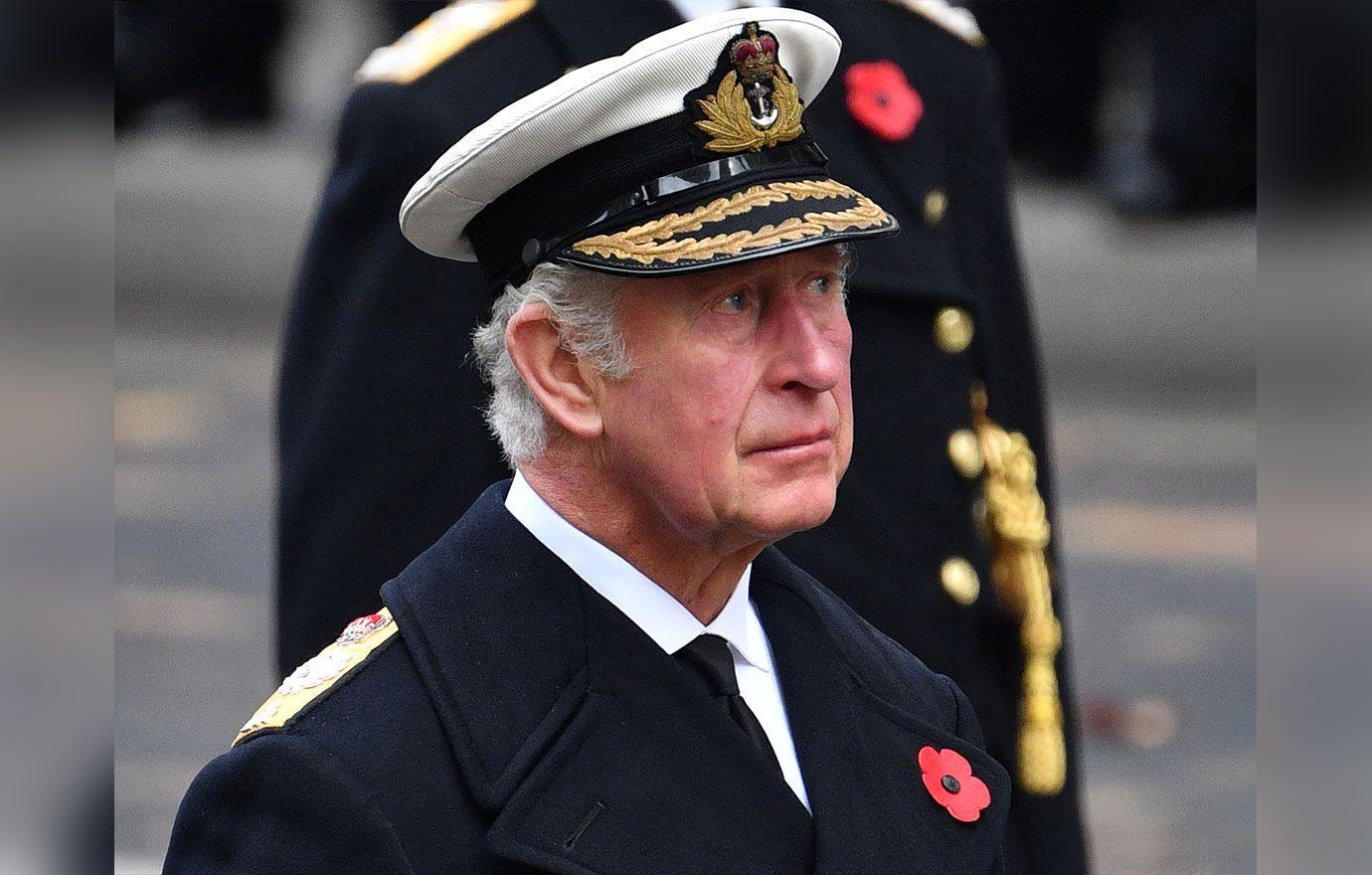 Article continues below advertisement
To make matters worse, Harry and Meghan skipped out on the lunch following the shindig since the rift is still there.
"The rest of the family went into the garden and were milling around and they just disappeared," Piers Morgan claimed on his TV show. "So there is already a lot of tension there, and the only glue it seems in this whole tension is the Queen and she's not going to be there."
Article continues below advertisement
While speaking to Hoda Kotb in April, Prince Harry wasn't sure if he would make time to see his family again. "I don't know yet. There's lots of things: security issues and everything else. So this is what I'm trying to do, trying to make it possible that, you know, I can get my kids to meet her," he replied.
But shortly after, it was announced that they would be present for the festivities after all. "Prince Harry and Meghan, The Duke and Duchess of Sussex are excited and honoured to attend The Queen's Platinum Jubilee celebrations this June with their children," a spokesperson for the duo said.
Article continues below advertisement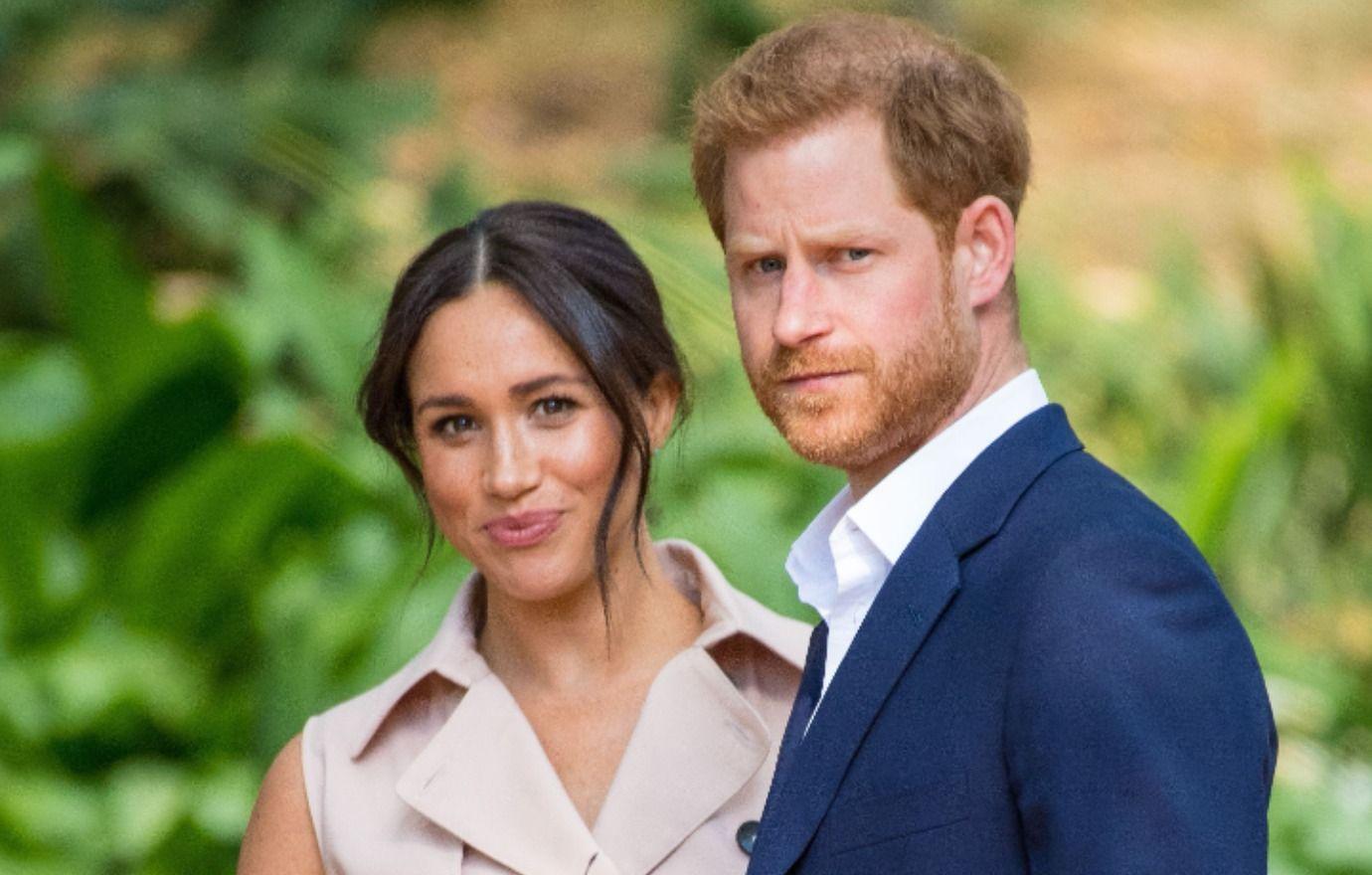 Despite being with his brood, William doesn't seem to want to make time for his little brother. "At the moment, it does not look likely that Harry and Meghan and William and Kate will meet up separately during the Jubilee celebrations," one insider told Page Six. "There is certainly nothing in the diary at the moment."