ROYALS
Meghan Markle Explains Why She's Uncomfortable Using The Word 'B**ch,' Says The Term Gives Her 'Hives'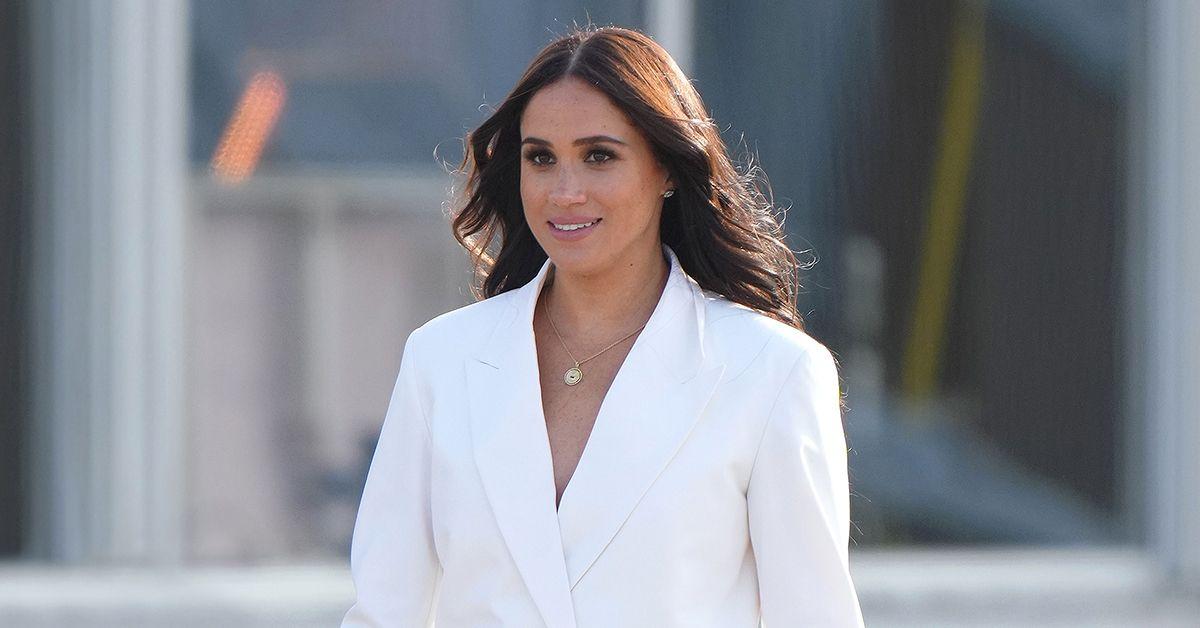 Meghan Markle eloquently slammed the usage of the "b-word" during the Tuesday, November 8, episode of her podcast. The self-proclaimed "word nerd" showed discomfort with the term, as she believes its usage is intended to gaslight or undermine "strong women."
Article continues below advertisement
The mother-of-two discussed the appellation with Robin Thede — Meghan's fellow Northwestern alum — who said the term can be empowering, but the Duchess of Sussex had other thoughts.
The former actress explained that she feels the word is "very charged" since it has the implication of someone being "difficult."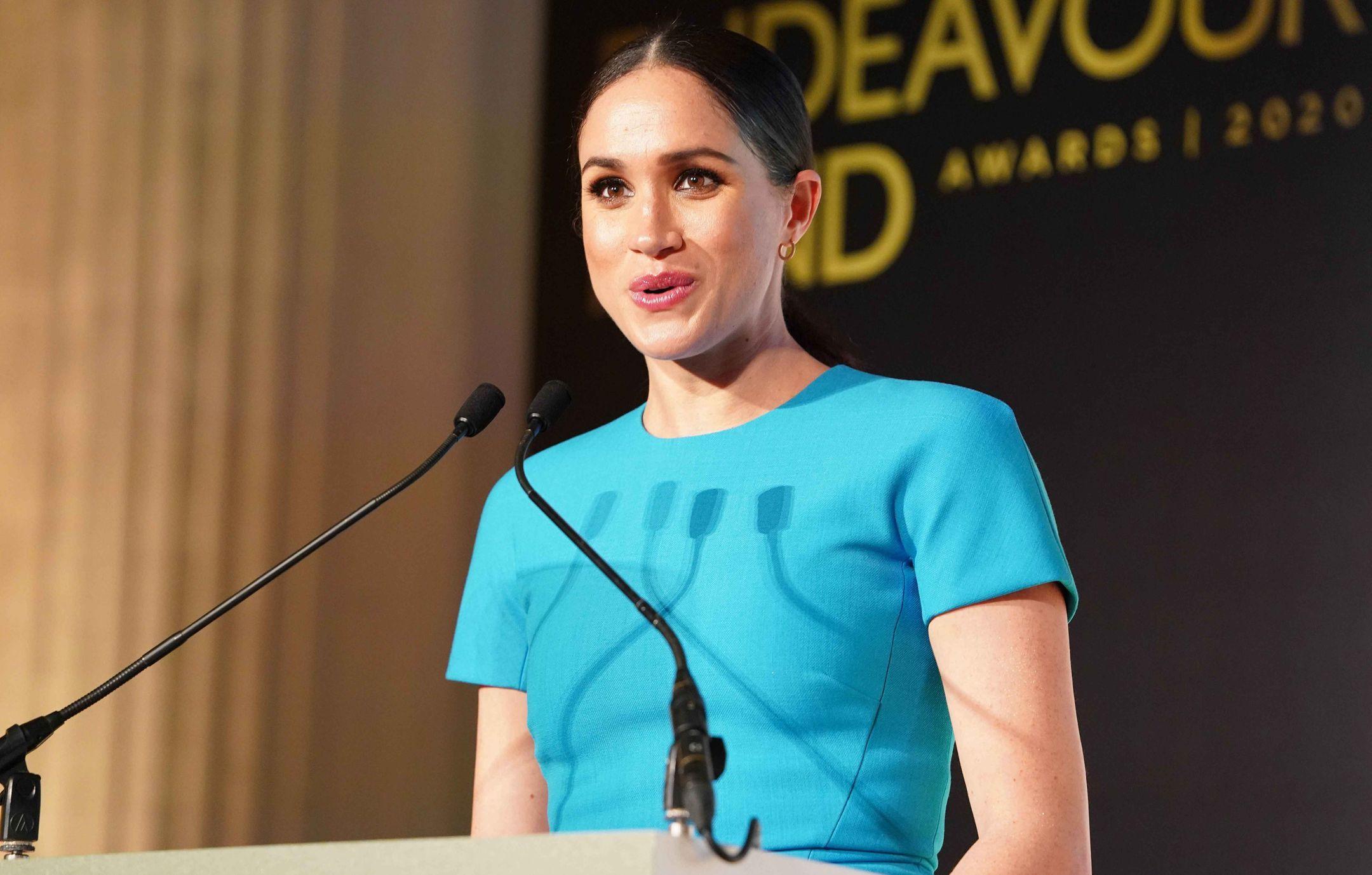 Article continues below advertisement
"Which is really just a euphemism, or is probably not even a euphemism. It's really a code word for the B-word," she told Thede. As the former Wildcats articulated their thoughts, the Suits star admitted she simply had "zero interest" in saying it and later joked that the chat was giving her "hives."
ROYAL RUMBLE! INSIDE THE BRITISH MONARCHY'S MOST DRAMATIC FAMILY FEUDS
Despite her beliefs, the Archewell cofounder did praise those who don't take offense to the phrase when they hear it. "These women I respect, whose work I love, a lot of them are entirely comfortable with that," the author noted. "They want to do that, to take the power out of it."
Since the technical definition of b**ch is a female dog, the Californian also interviewed zoologist Lucy Cooke, the author of Bitch: A Revolutionary Guide to Sex, Evolution and the Female Animal.
During their exchange, Meghan spilled, "in the context of this, larger notion of difficult women who are threatening the human social order, being masculine is being aggressive and dominant and being feminine is being submissive."
Article continues below advertisement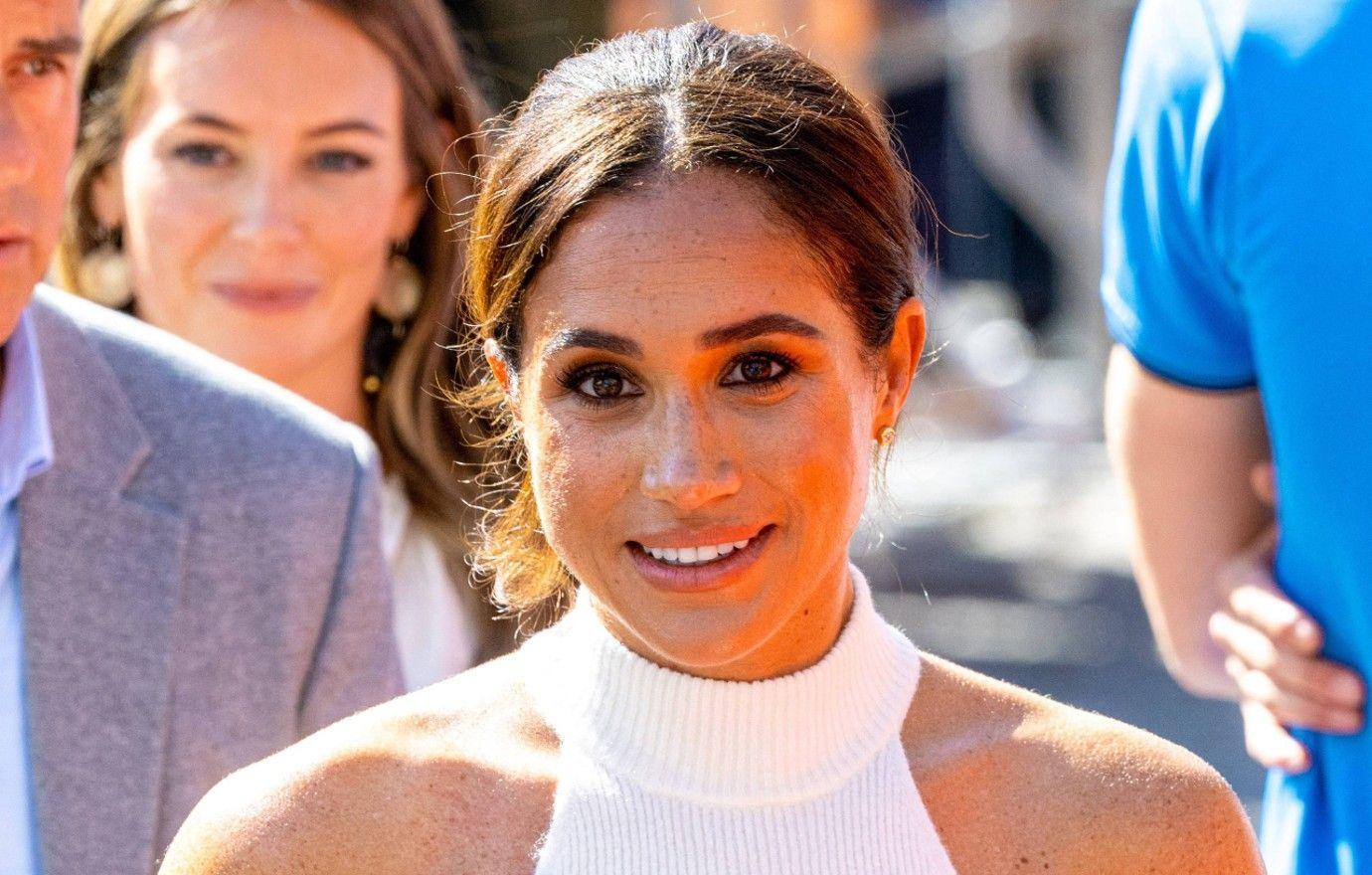 "It really annoys me, these labels, because actually being feminine amongst the animal kingdom involves being aggressive and promiscuous and competitive, and dominant, and dynamic and varied and all the things that males are," Cooke pointed out. "So these distinctions between masculine and feminine ... are cultural, not biological. I don't think the word 'bi**h' should be a swear word."
Article continues below advertisement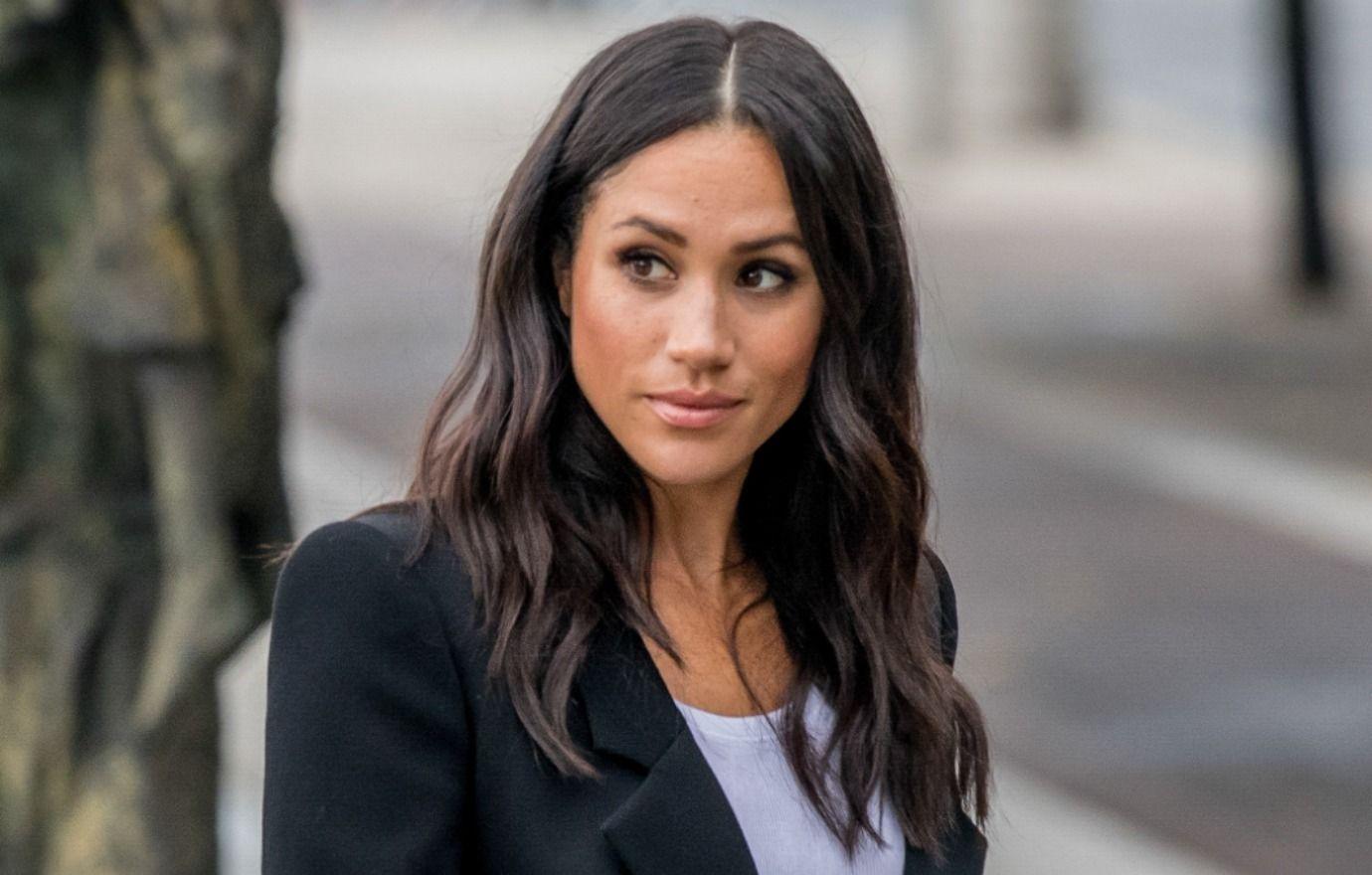 The scientific perspective Cooke offered allowed Meghan the opportunity to transition into her concluding statements. "So, perhaps the truth is that labeling a woman as the B-word, or as difficult, is often a deflection, a way to hide some of her really awesome qualities, her persistence, her strength, her perseverance, her strong opinion, maybe even her resilience," Meghan said.
"But that's what happens when we label someone, a woman, especially, one of these words. It becomes a way to take their power away. Keep them in their place. A lot of times it's tied to the very women who have power and agency," the Los Angeles native added.
Article continues below advertisement
The dialogue surrounding the term paralleled the Duchess' recent conversation with Ziwe and Issa Rae. The three entertainment professionals dissected racial tropes associated with Black femininity and the stereotypes that cause the trio to fear being perceived as angry on a previous episode.
"I will find myself cowering and tiptoeing into a room," Meghan explained. "Stop whispering and tiptoeing around and say what it is you need. You're allowed to set a boundary, you're allowed to be clear. It does not make you demanding, it does not make you difficult. It makes you clear."