Meghan McCain Gushes Over Her 'Liberty Bell' In Adorable New Post, Calls Daughter The 'Best Thing In The World': Photo
Meghan McCain is loving her mother-daughter time with baby girl Liberty Sage.
Article continues below advertisement
The View cohost shared a sweet snap of her daughter — who McCain shares with husband Ben Domenech — smiling in a swing with a white hat on her head. "My Liberty bell. Best thing in the world.🗽🔔♥️" the mother-of-one captioned her adorable photo, posted Thursday, July 29.
Article continues below advertisement
In February, McCain candidly admitted she "can't believe how much I like motherhood," after she and Domenech welcomed their little one in September.
Article continues below advertisement
While confessing she was hesitant about taking on the new title of Mom, McCain joked: "I feel like the universe is laughing at me, because I was so scared of having kids and so reluctant and so on the fence about it. Even when I was pregnant I was like, 'I don't know, we'll see how this goes.'"
Article continues below advertisement
And now, McCain appears to be so obsessed with parenting her little one that she walked away from her job as the cohost on The View. The only outspoken conservative on the talk show announced earlier this month that she'll be leaving her hosting gig, in part, so she can focus on her family.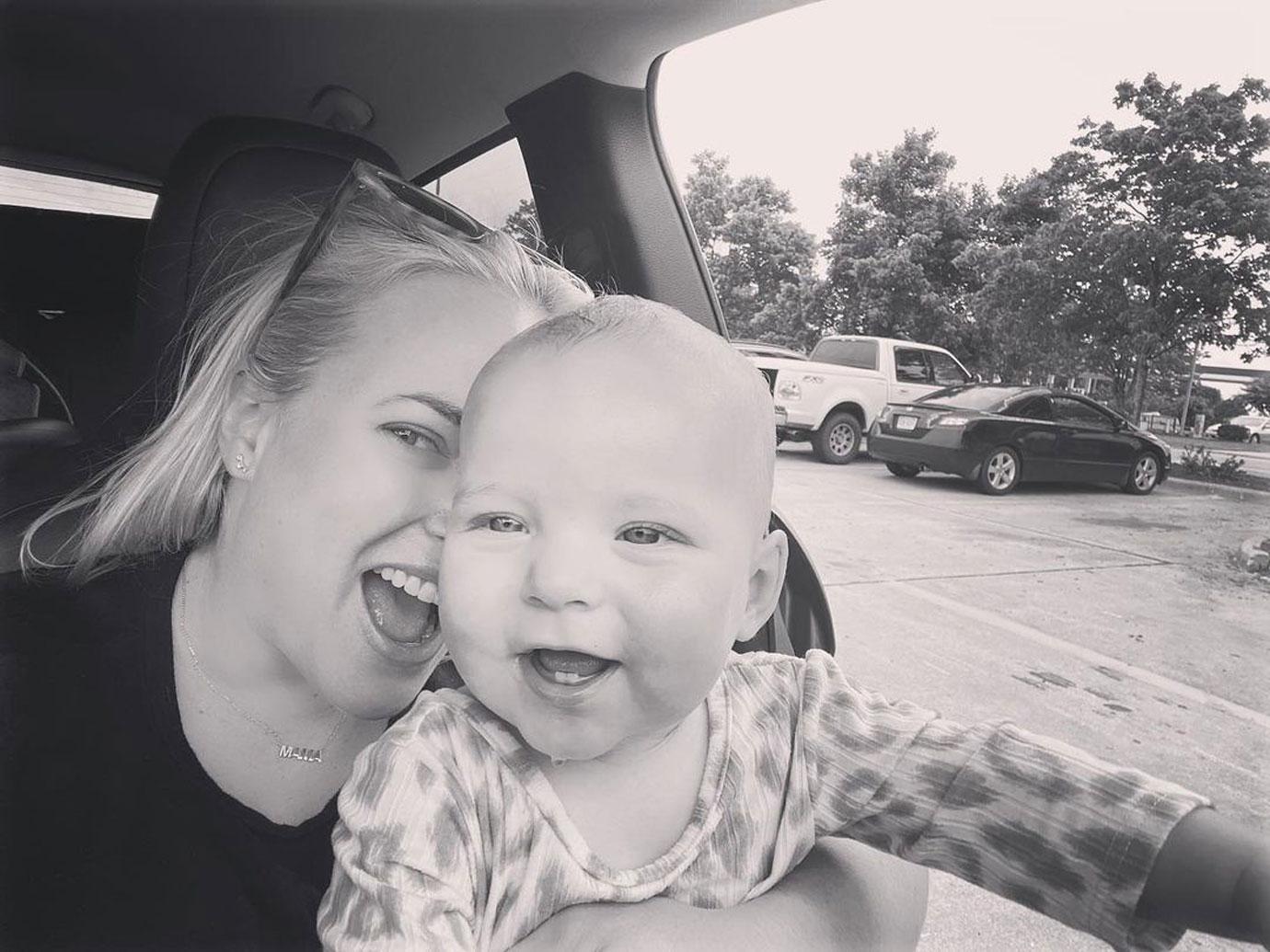 Article continues below advertisement
"I think as any new mom knows, when I think about where I want Liberty to have, you know her first steps and her first words — I just have this really wonderful life here that ultimately, I felt I didn't want to leave [Washington]," she said of her desire to move to D.C., where her family lives.
Article continues below advertisement
McCain insisted it was not easy for her to walk away from the beloved talk show, telling her fellow hosts and fans that it "took a lot of thought and counsel and prayer and talking to my family and my close friends," before she was able to come to a final decision.
Article continues below advertisement
Despite stepping back from The View to focus on her family, OK! reported McCain already has another job lined up. It was announced earlier this week that the 36-year-old is set to executive produce the film adaption of Lifetime's upcoming Don't Sweat The Small Stuff: The Kristine Carlson Story, starring Heather Locklear.