BREAKING NEWS
Meghan Trainor Is Pregnant With Her & Husband Daryl Sabara's Second Child: 'What A Blessing'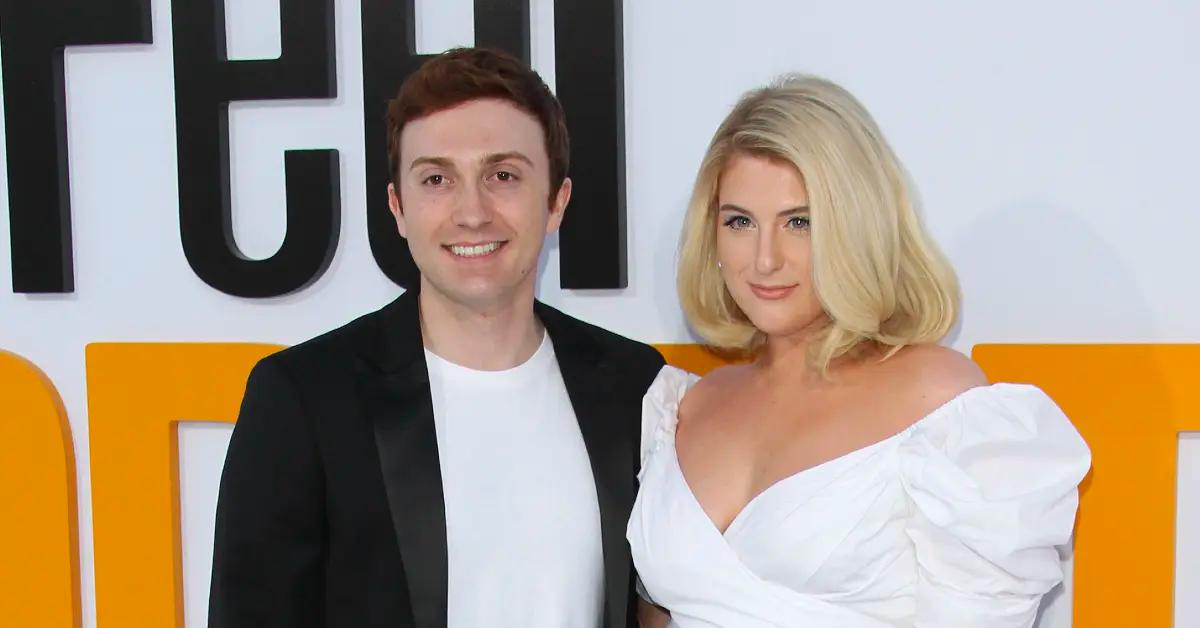 Meghan Trainor will soon be a mother-of-two! The "All About That Bass" singer revealed she and her husband, Daryl Sabara, are expecting their second child together.
"What a blessing," the 29-year-old expressed to a news publication. "I'm just so grateful I can get pregnant. And I'm like, 'I'm crushing it. This is amazing. This is my dreams.' I'm halfway there — I want four kids!"
Article continues below advertisement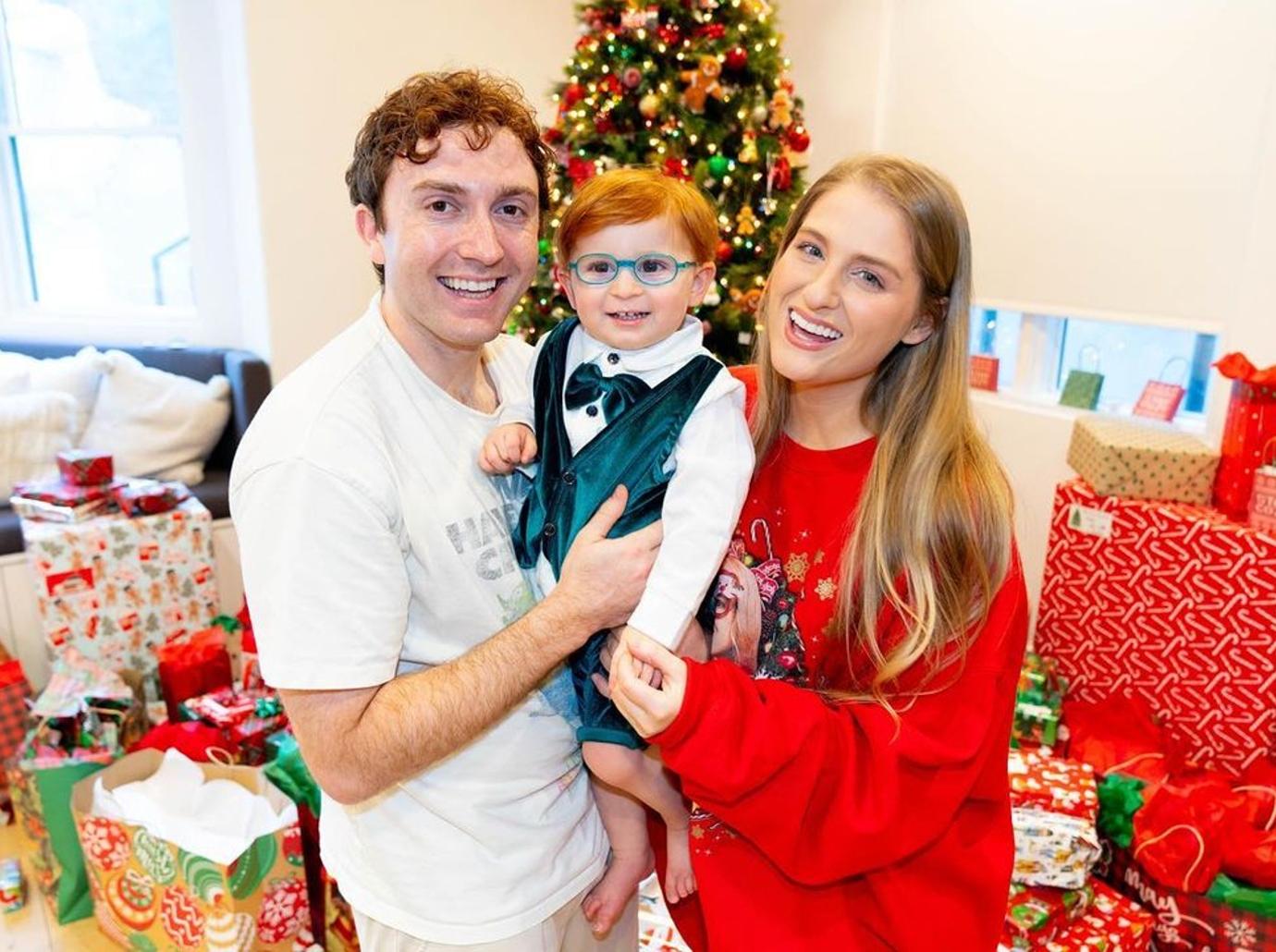 The couple already shares 1-year-old son Riley Sabara, whom they welcomed in February 2021.
"We try to tell him, 'There's a baby in the belly,' but then he points to his belly now and is like, 'Baby.' And we're like, 'Oh no, it's not in yours — it's in Mama's belly!'" Trainor — who also joined as a guest on the Today show Monday morning to open up about the exciting news — explained of her son's reaction to becoming a big brother.
Article continues below advertisement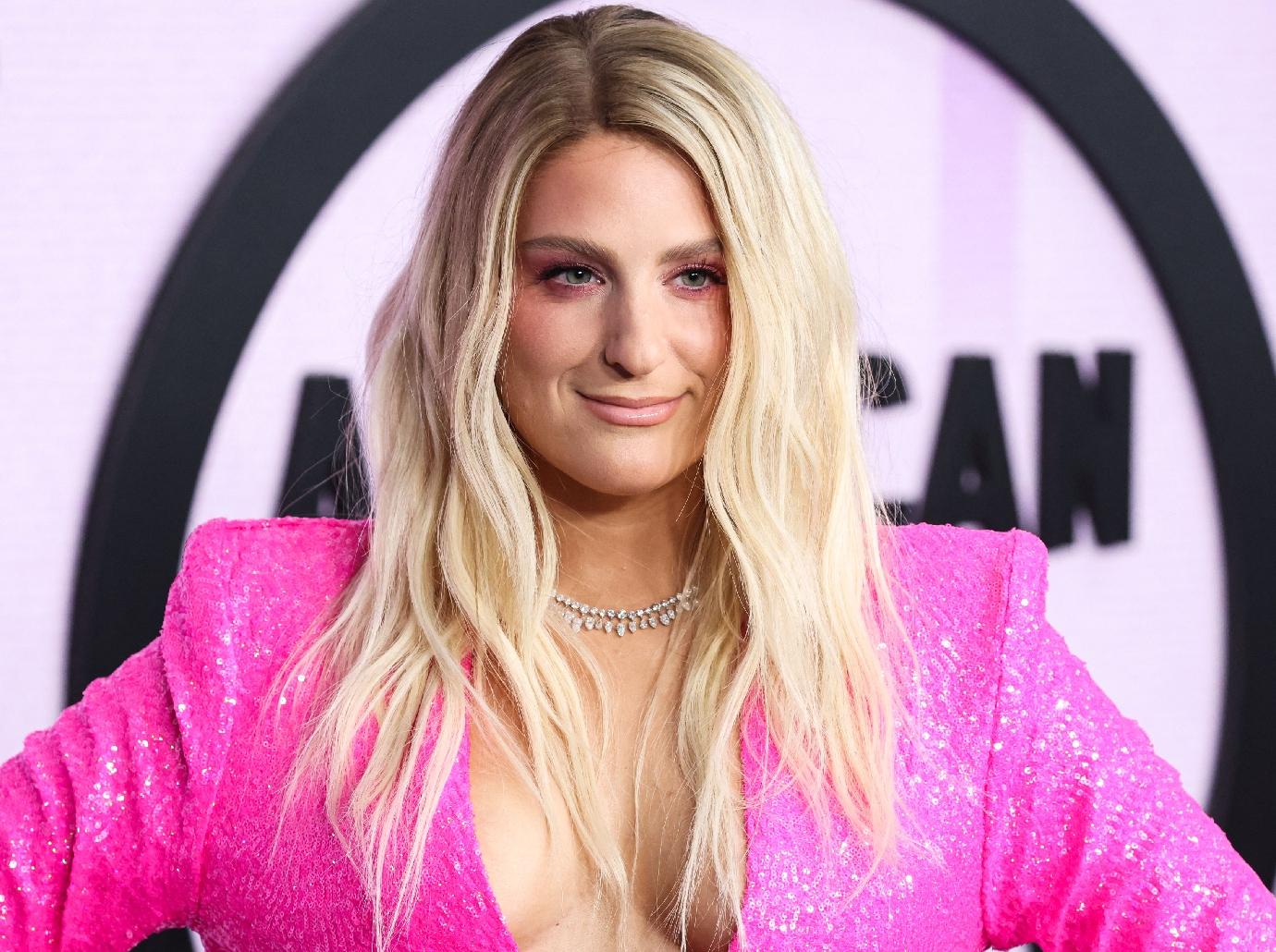 The "Dear Future Husband" singer also dished about how she kept her baby bump hidden during the first four months of her pregnancy.
"Hoodies, babe! I wrote a smash that says, 'Even with me hoodie on...'" Trainor explained of her hit single "Made You Look" that soared through top music charts upon its release in October 2022.
Article continues below advertisement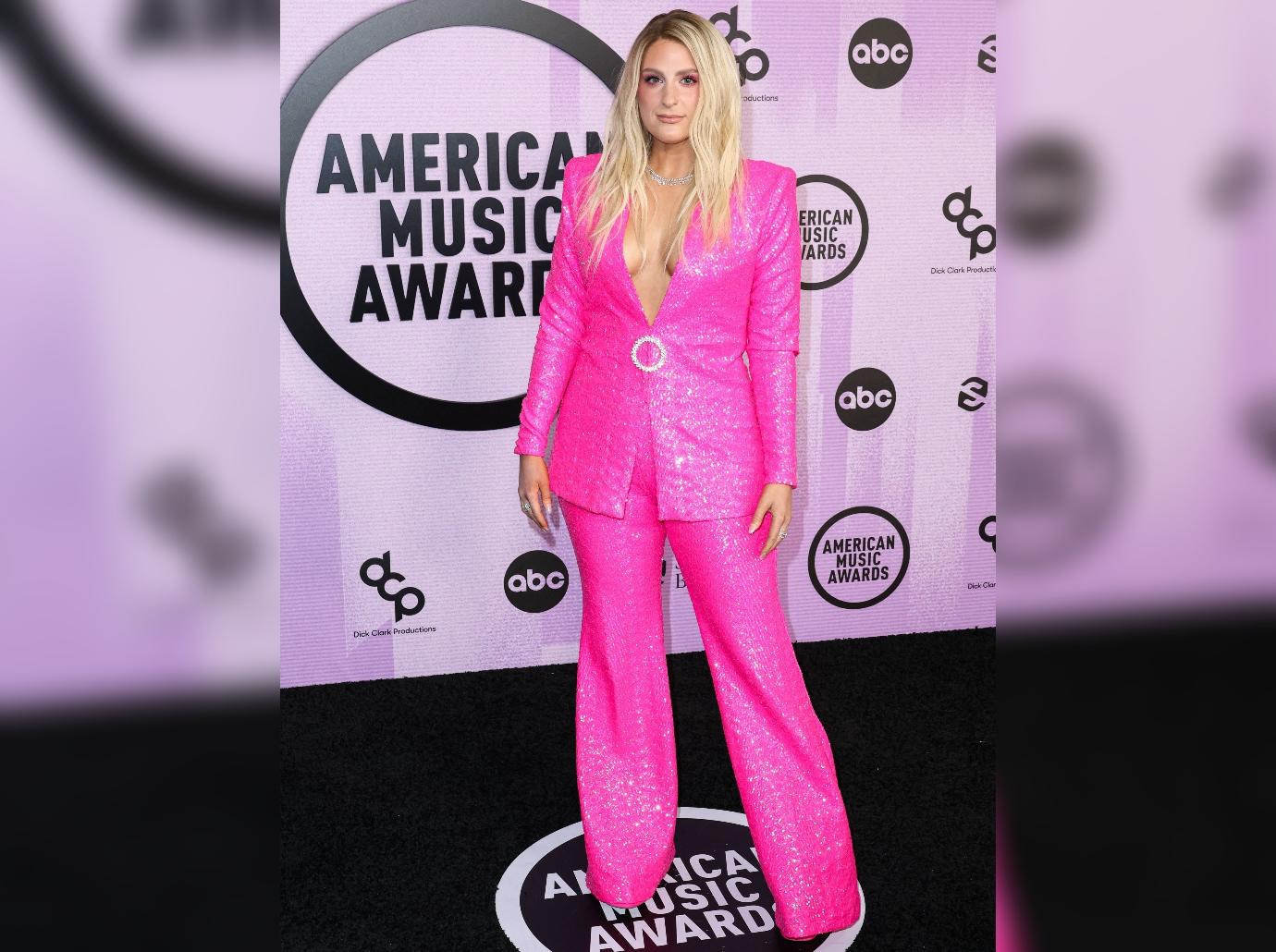 "I only wear hoodies. And everyone's like, 'You're not even showing, you're so small.' I'm like, 'Well, you can't see me!' For real," she continued of her favorite wardrobe staple.
Although she feels content snuggled up in sweatshirts, Trainor noted her second pregnancy has been a little more of a struggle this time around.
Article continues below advertisement
"It's like a real pregnancy. The first one was like make-believe. I had no symptoms with Riley to the point where I was like, 'We need to go to the doctor. There's nothing in me.' I got my symptoms late in my pregnancy with Riley," the Grammy winner recalled.
"I got them a right away with this baby. I got red perioral dermatitis all over my face — so that's been fun with makeup — and popped early and was very nauseous. I was sick, my boobies were aching. This one was a ride. It was a rocky ride, but luckily it was during the holidays, so I could just chill and lay down," Trainor revealed of her difficult first trimester. "I pee every 20 minutes, and I'm fully out of breath just from talking. It's great."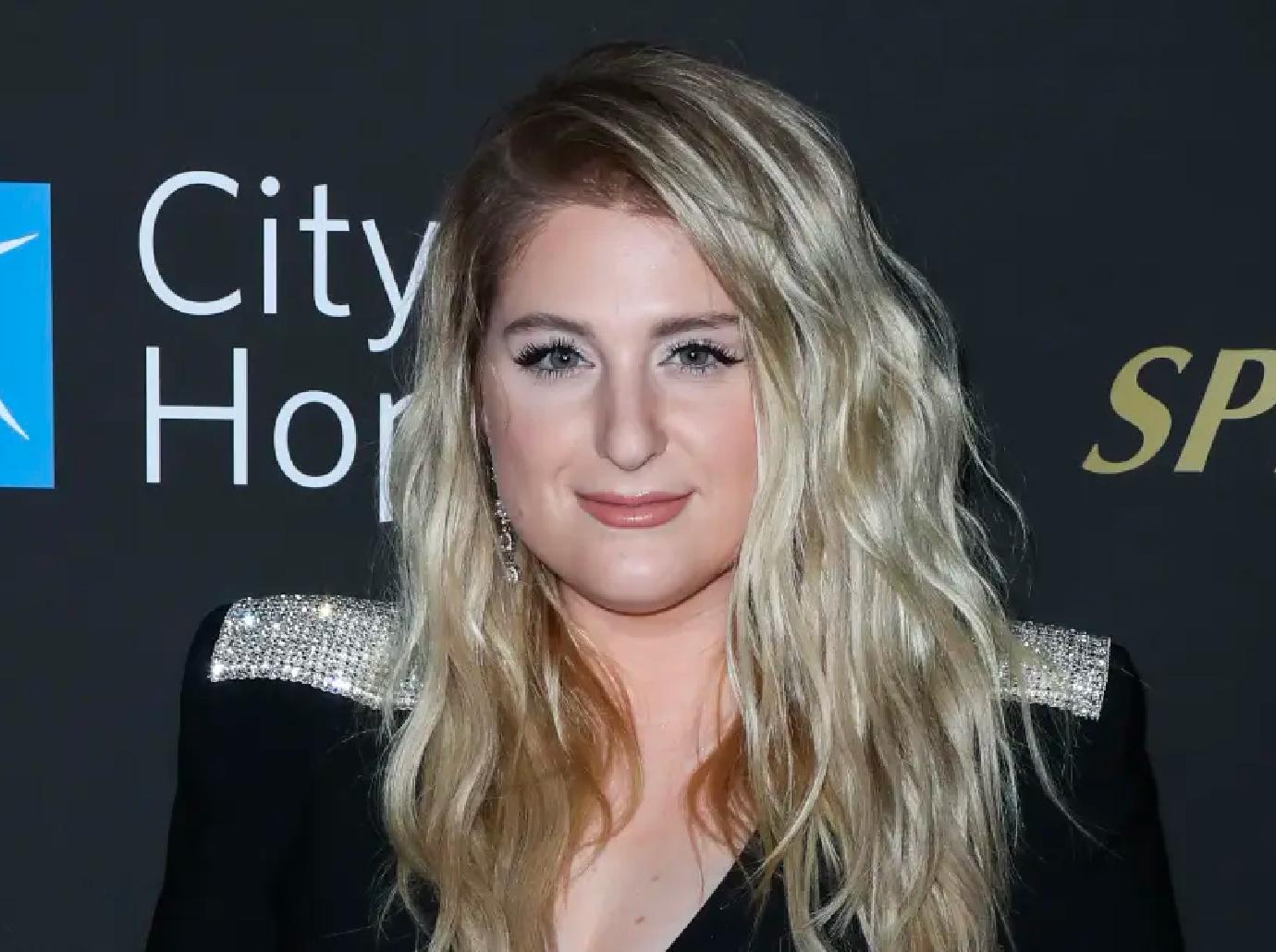 Article continues below advertisement
"I didn't feel extra hungry with Riley. This time I'm like, 'I need a pickle.' Even if I'm having chocolate or sweets, it needs to be followed with a pickle. It's weird, but it's great," Trainor continued, adding how she simply craves ""everything and everything."
"I'll eat a whole meal, and then I'll be like, 'I could keep going,'" the songstress joked.
Article continues below advertisement
On top of the exciting news of baby No. 2, the stunning star revealed the upcoming release of her first book, Dear Future Mama, which will become available for purchase on Tuesday, April 25. The in-depth read will discuss Trainor's personal experience with pregnancy and even include input from her OB-GYN, registered dietician and personal trainer.
"I'm an open book, and I love telling everybody everything about my grossness and all my truths. When someone goes, 'Oh my God, me too,' then it makes me feel like I'm not alone, and I'm like, 'I'm not weird, my body's not different. It's normal,'" Trainor concluded.
People spoke to Trainor in regards to her second pregnancy announcement.