NEWS
Former First Lady Melania Trump Is Reportedly Bitter Over Jill Biden's Positive Press Despite Visiting The Spa Daily At Mar-a-Lago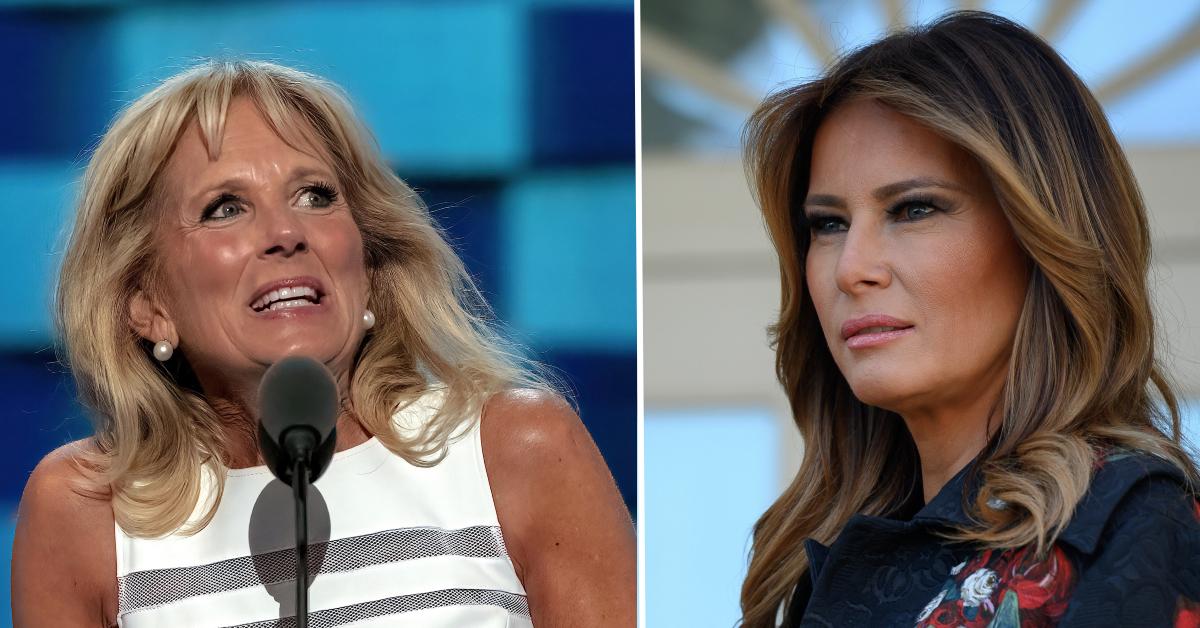 Article continues below advertisement
"She goes to the spa, has lunch, goes to the spa (again) and has dinner with Donald on the patio," said one person familiar with Melania's schedule told CNN. "Rinse and repeat. Every day." In between "massages, nail care and facial treatments," Melania is enraged with all the positive press Jill has been receiving.
Article continues below advertisement
As the outlet notes, in her four years as FLOTUS, Melania never did an interview with a national publication, and yet, in the short time Jill has been in the White House, she has appeared on the cover of People and was featured in Parents magazine, as well as held at least seven speaking engagements. The Bidens also appeared in a televised message that aired prior to the Super Bowl.
MORE ON:
President Donald Trump
Article continues below advertisement
Many believe that people became angry with the former first lady after the January 6 attack on the Capitol and Melania did not make a statement denouncing the violence for five days.
"She could see how it was going to go for her," a former White House said, noting that she felt as if she was in a lose-lose predicament whether she spoke publicly or not. "Once (the insurrection) happened, she knew there was nothing to gain for her by speaking out or doing something — so she didn't do anything," the former White House official added.
"She almost always does dinner," said a source who has seen Melania outside of the spa. "She spends her evenings on the outdoor patio of Mar-a-Lago, where she prefers fish for an entrée, and is often joined at the table by her parents, Viktor and Amalija Knavs, who reside in a private suite of rooms at Mar-a-Lago for much of the year."