NEWS
Joe Biden Knew He Wanted To Marry Wife Jill 'Shortly After' They Met — Inside Their 43-Year Marriage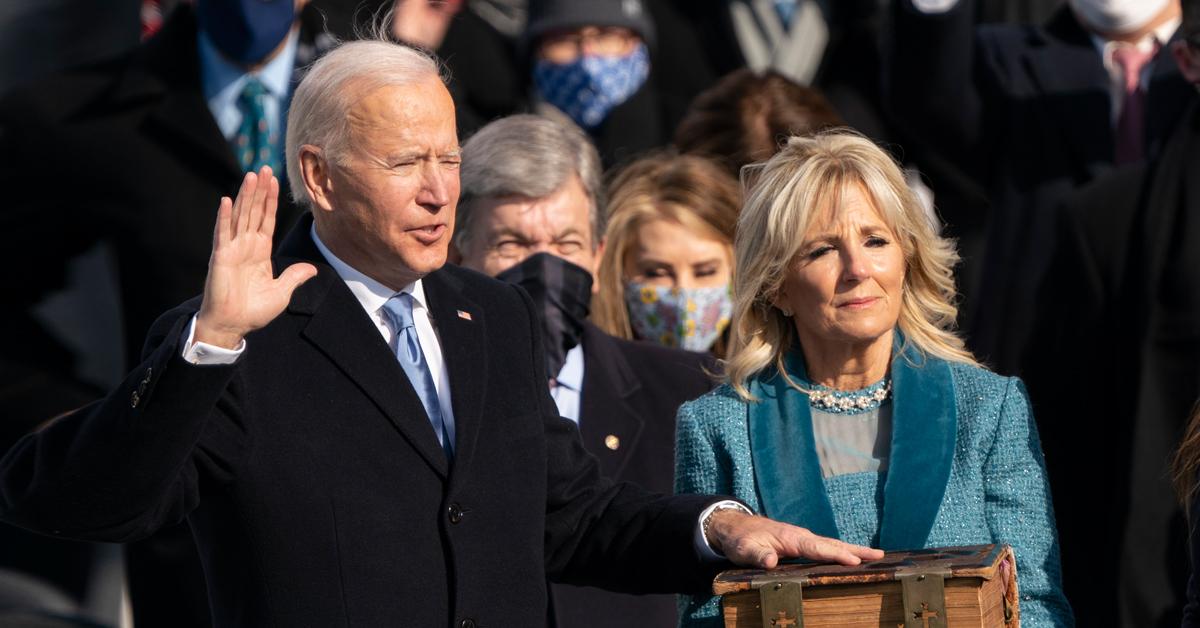 New President Joe Biden has been quite busy since taking office on January 20. Between already signing several executive orders related to the ongoing COVID-19 pandemic, he seems to barely have enough time to catch his breath. However, despite his prominent title, Biden proves to be just like everyone else — a man who relies on his significant other for guidance and support.
Article continues below advertisement
He and his wife, Jill Biden, recently got candid about how their 43-year marriage has remained so strong while being in the public spotlight for so many years. "She has a backbone like a ramrod," the President shared of wife Jill. "Everybody says marriage is 50/50. Well, sometimes you have to be 70/30."
Joe added: "Thank God that when I'm really down, she steps in, and when she's really down, I'm able to step in. We've been really supportive of one another."
Article continues below advertisement
He even gushed over the first time he met his wife in 1975 when he was a U.S. Senator and Jill was a college senior. "I knew that I wanted to marry her shortly after I met her," he confessed. "It's not that we don't fight and argue sometimes. I'm just lucky."
"Well, after 43 years of marriage there's really not that much more to fight about," Jill quipped.
Jill — who goes by Dr. Biden, or Dr. B to her students — explained: "All that we've been through together — the highs, the lows and certainly tragedy and loss — there's that quote that says sometimes you become stronger in the fractured places. That's what we try to achieve."
Despite Joe's important position of power and Jill's title as First Lady, she has kept her separate career as an English teacher at Northern Virginia Community College. "That's my passion," Jill said of teaching. "That's my life."
Article continues below advertisement
And Joe is in full support of his wife carrying on while they start their new lives in the White House. "I've read all that data as well about families under pressure, and that's why I'm glad she kept her profession," the 78-year-old explained. "It's really important that she's an educator, although she took off two years when we first got married because the boys were little. It's important that she has the things that she cares a great deal about, her independence. And yet we share each other's dreams."
Article continues below advertisement
And while admitting "we each could do our jobs" without the other by their side, Joe explained that they wouldn't be able to perform as well. "I don't think I would have stayed involved in public life," he said. "Jill came along at a really important point and put my family back together."
The power couple tied the knot in 1997, after Joe proposed five times. 
The couple sat down with PEOPLE to discuss how their 43-year-marriage remains so strong after years in the public eye.