NEWS
Meri Brown Posts Cryptic Message About Remaining Positive Following Breaking Point With Kody: 'New Doors Are Opening'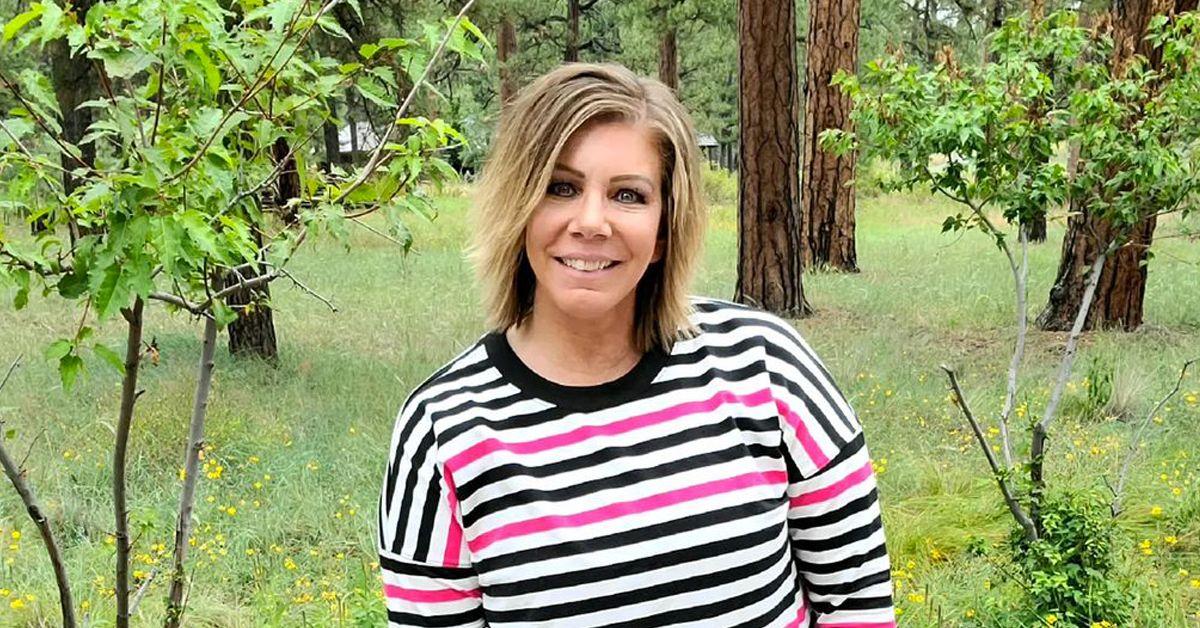 It seems like Meri Brown is doing just fine a few months after it was revealed her marriage to Kody Brown hit its breaking point.
The reality star took to Instagram to upload a few uplifting messages. One read, "Don't stress about the closed doors behind you. New doors are opening every moment and you will see them if you keep moving forward."
Another quote read, "I stopped explaining myself when I realized people only understand from their level of perception."
Article continues below advertisement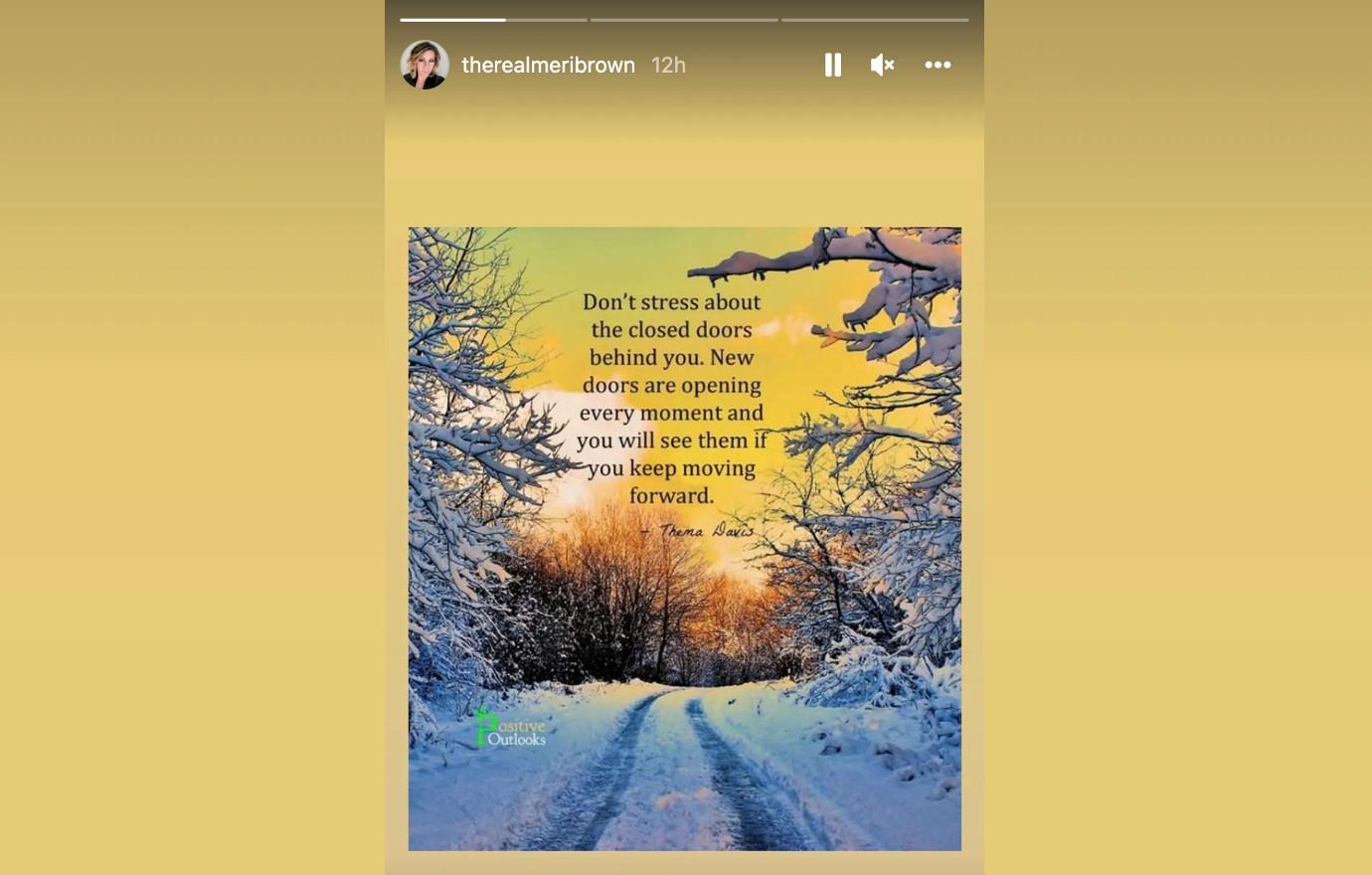 Article continues below advertisement
Of course, people loved the sultry snaps. One person wrote, "This is supermodel status 🔥," while another added, "Bow chica bow bow lol."
A third person said, "I LOVE this!! Vogue magazine here you come!! 🙌."
Article continues below advertisement
One day later, the TV star posted a photo of the Grand Canyon in which she got candid about how she has been holding up ever since she and Kody went their separate ways.
"Sometimes life throws little curveballs. Sometimes those curveballs aren't too shabby. Embrace the change. Embrace the adventure," she shared. "This just makes me resolve to actually come spend a whole day out here taking in all the majesty."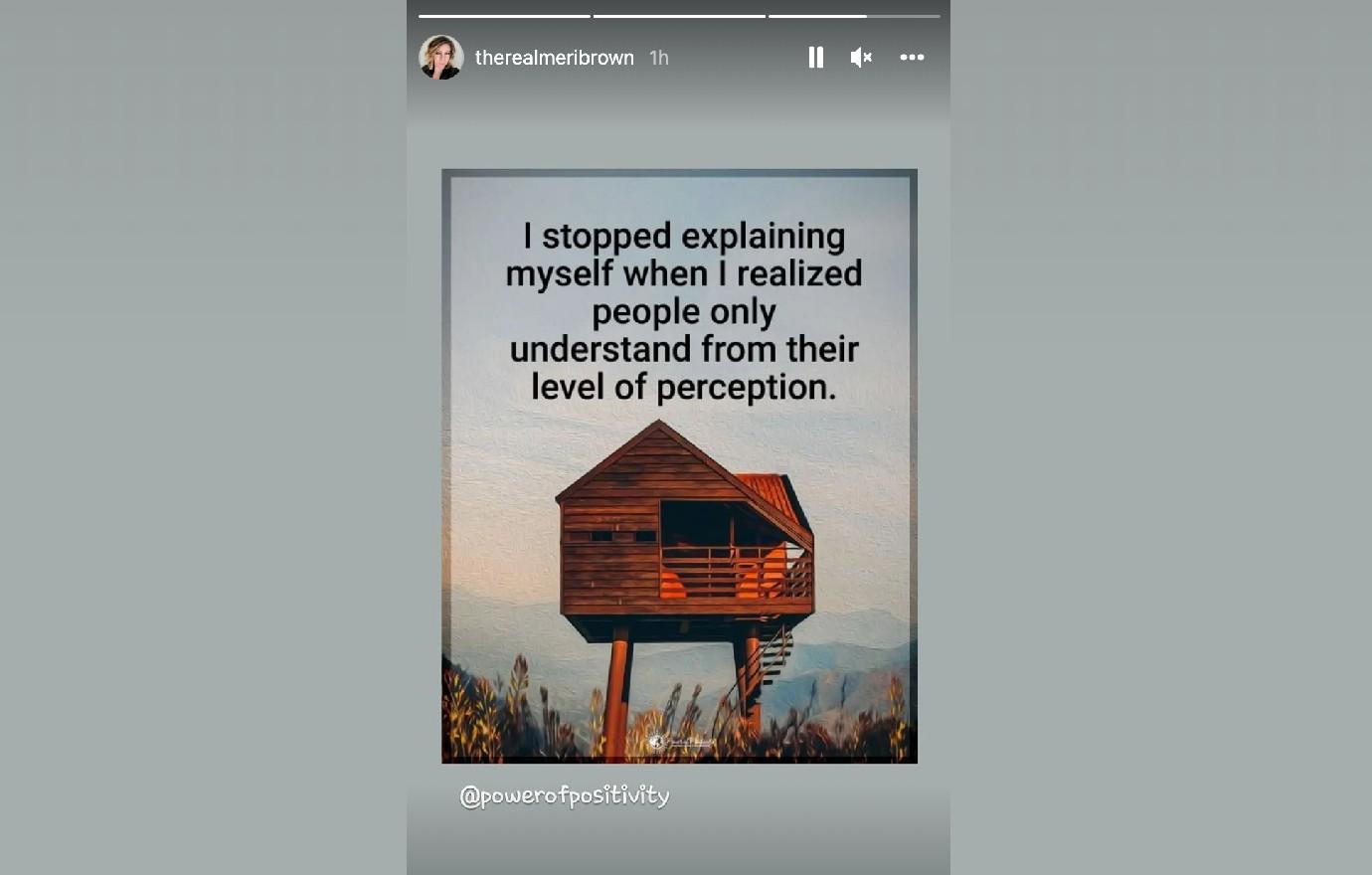 Article continues below advertisement
The two haven't divorced, but they confirmed that they're no longer romantic partners.
"There was a hardness in our marriage that was so difficult and so antagonistic," Kody dished to Entertainment Tonight earlier this year. "I didn't know why we were in it. It took a long time, a lot of counseling, as we go through all of this for me to finally go, 'Meri, I just don't see us getting back together.'"